General blasts banks over drug money accounts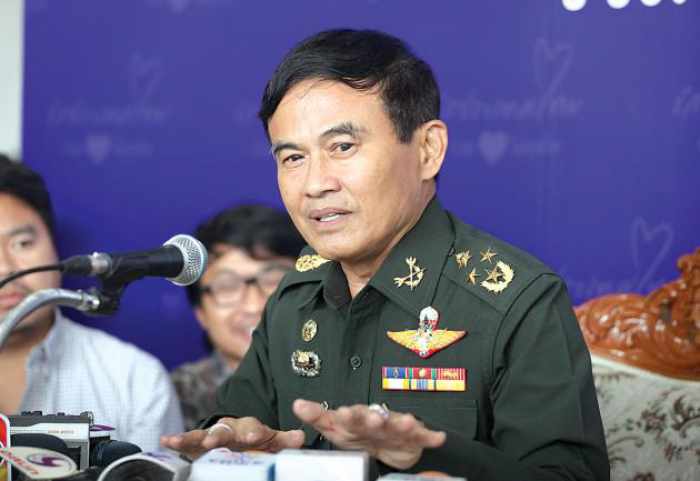 PHUKET MEDIA WATCH
– Thailand news selected by Gazette editors for Phuket's international community
General blasts banks over drugs
The Nation / Phuket Gazette
PHUKET: Assistant Army chief General Paibul Khumchaya is up in arms over what he considers to be a lack of scruples in the banking sector, after discovering that commercial banks are accepting deposits from imprisoned drug traffickers.
"How is it possible that jailed prisoners have been able to open bank accounts with your banks?"
"Are you happy that you are able to attract deposits from the drug trade?"
These are the sorts of questions Paibul says he asked officials from more than 60 banks suspected of having accounts belonging to drug traffickers.
To reach their deposit targets banks are turning a blind eye to dodgy customers, he said.
The junta has asked the Anti-Money Laundering Commission to monitor bank-account transactions for drug money. Banks that do not allow the commission access to accounts will face fines of Bt5,000 per account.
Police will monitor banks along the border.
"If drug traders do not receive money from selling drugs, it will deter them,' Paibul said.
The general, who also heads the National Council for Peace and Order's legal affairs panel, has declared war on drugs.
He said the scourge had penetrated so deeply into Thai society that a single state agency was unable to combat the problem alone.
He said it might be the right time for the NCPO to exercise its "absolute power" by implementing an integrated and comprehensive approach that brought all state agencies together to tackle this massive problem.
Even though it might not be able eradicate drug trafficking, the NCPO might be able to at least make traffickers fear the long arm of the law, the general added.
Ministries that will work closely with the Office of the Narcotics Control Board and the police's Narcotics Suppression Bureau to fight the drug problem are the Interior, Public Health, Education, Labour and Justice ministries.
"Apart from the three battles – arrests, monitoring and blocking the drug trade – I will stress building preventive and immune systems as well as drug rehabilitation, because this part of the solution has been missing,' Paibul said. He said drug monitoring and rehabilitation had failed because there is no database on drug addicts.
"After drug addicts are rehabilitated and released to live a normal life, we do not know where they are or whether they return to abusing drugs.
"The number of drug addicts who return to drugs is an indicator of the rehabilitation's success. We cannot evaluate the work without this indicator or information.'
He said he had assigned the Interior Ministry to handle the database because it works at the grassroots.
"No one knows people in the village more than village heads,' he added.
The Corrections Department and drug rehabilitation agencies will provide information on addicts who undergo rehabilitation to the Interior Ministry, he said, adding that the ministry had to know where addicts were after rehabilitation.
Paibul said he felt it was unnecessary for schools to receive extra funding for educating students on drug-preventive measure, as the issue was part of the curriculum and teachers had a responsibility to cover the topic.
The Tambon Administrative Organisation also should not incur extra expenses in handling anti-drug work because it was part of its responsibilities.
Provincial governors will be held accountable for any failure to solve drug problems, Paibul added.
Since taking power over a month ago, the NCPO has conducted a number of prison raids nationwide as part of its crackdown on drugs in prison. Top officials at the Corrections Department have been warned they will be punished for failing to stop drug trafficking in prisons. Drugs are often smuggled in via food.
"You send these bad people into jail, but you allow them of operate a drug trade in their jail room. People who do this are worse than drug traders,' he said.
Paibul said he was making a comprehensive list of drug networks, which included politicians and state officials.
"I called them in for questioning and asked them if they were happy to see newspaper headlines about children killing parents for not giving them money to buy drugs,' he said.
The government will also buy x-ray machines to prevent drug smuggling, he said. This will allow it to spot drugs hidden in trucks that transported agriculture goods.
— Phuket Gazette Editors
Keep in contact with The Thaiger by following our
Facebook page
.
Never miss out on future posts by
following The Thaiger
.
150 Thai workers ask to be allowed home from Myanmar's virus-hit Tachilek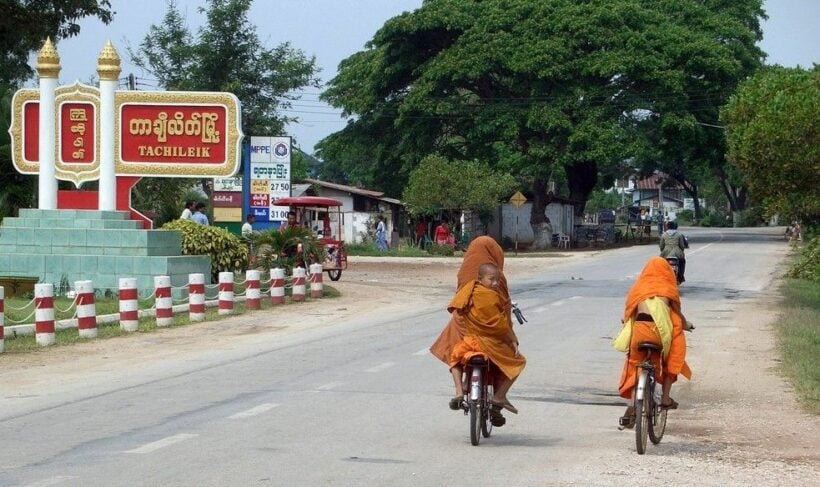 The Department of Disease Control says up to 150 Thai nationals have applied to return from Tachilek, as Covid-19 cases rise in the Burmese border town. The requests come as health officials attempt to trace hundreds who came into contact with a number of Covid-infected Thai women who crossed into the Kingdom illegally, bypassing health checks and quarantine. A man in Chiang Rai who had contact with the women has since tested positive for the virus.
A total of 10 women, all of whom were carrying the virus, are believed to have made the illegal crossing. 2 of them subsequently boarded flights to Bangkok and Phitsanulok. It's understood most of the women worked at a hotel and nightlife complex in Tachilek, called 1G1. Nation Thailand reports that around 180 Thai nationals work at the establishment.
Thai health officials say over 1 million volunteers are now being deployed to homes in border areas, to check for anyone who may have entered the Kingdom illegally. The Thai military is working with other relevant agencies to block the border crossing at the second Thai-Myanmar Friendship Bridge, in the Mae Sai district of Chiang Rai. At least 80 officials, accompanied by additional troops, are being deployed to check illegal border crossings.
Tachilek has reported 15 new cases of Covid-19, with the total number of cases in Myanmar now over 95,000.
SOURCE: Nation Thailand
Keep in contact with The Thaiger by following our
Facebook page
.
Never miss out on future posts by
following The Thaiger
.
Top medic says Thailand can become Southeast Asia's foremost medical hub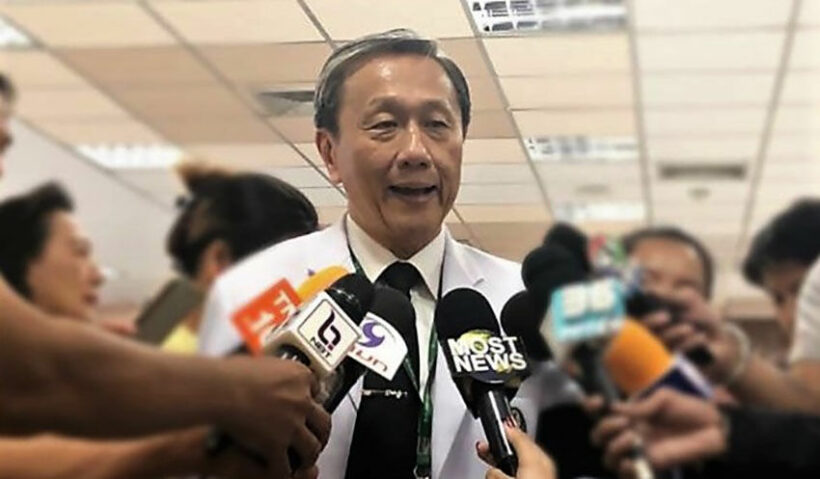 One of Thailand's most prominent doctors says the country should aim to become the leading medical hub in Southeast Asia, before any future pandemics arise. Prasit Watanapa, from Siriraj Hospital's Faculty of Medicine, has called on the Kingdom to seize the opportunity, in a speech at "Thailand's Mega Trends Forum 2020" in Bangkok. The event was organised by Forbes Thailand.
Prasit says since the start of the 21st century, the world has already endured 5 virulent diseases: SARS in 2002, swine flu in 2009, MERS in 2012, Zika in 2015, and now Covid-19. He points out that there will, inevitably, be more.
"Humans, animals and the environment are intertwined. As long as we cause climate change, we will face new diseases, as the migration of (animal) vectors brings about the rapid spread of viruses. Covid-25 and Covid-30 will come. 3 months ago, I warned of a second wave (of the coronavirus). We should learn to tackle it and identify an opportunity."
In the age of a connected world, physically and digitally, the spread of human-borne viruses becomes particularly easy, and the spread of misinformation even easier. As more people travel, exacerbated by the rise of budget aviation, pandemics will develop faster and become more difficult to mitigate.
The Bangkok Post reports that in his address, Prasit has called on Thailand to further improve its disease prevention measures. He points out that each of the Covid-19 vaccines currently in development, particularly the ones in the US, are being fought over by countries that are richer and more developed.
"Our local development is very limited because we still import vaccines from abroad. However, vaccination is now a matter of national security."
He adds that he can't see the any vaccine production being set up in the neighbouring countries of Vietnam, Myanmar, Cambodia or Laos, and that this provides a potential opportunity for Thailand. For Thailand to be known as the foremost medical hub in the region however, it needs to get better at diagnostics and embrace the technology that enables this.
"If we can enhance our health literacy, everything will become much more convenient. We can predict the risk of cancer, drug allergies, and optimise medical procedures. With the help of AI technology we have received from China, we have been able to diagnose Covid-19 much faster and with increased accuracy. 5G technology has helped support telemedicine. Currently, we are collaborating with Huawei to develop AI and Deep Learning technology for healthcare, which other countries in the region are not able to do. Thailand is a leader."
SOURCE: Bangkok Post
Keep in contact with The Thaiger by following our
Facebook page
.
Never miss out on future posts by
following The Thaiger
.
Thailand News Today | Thai Airways corruption, Southern floods, Border Covid outbreak | Dec 3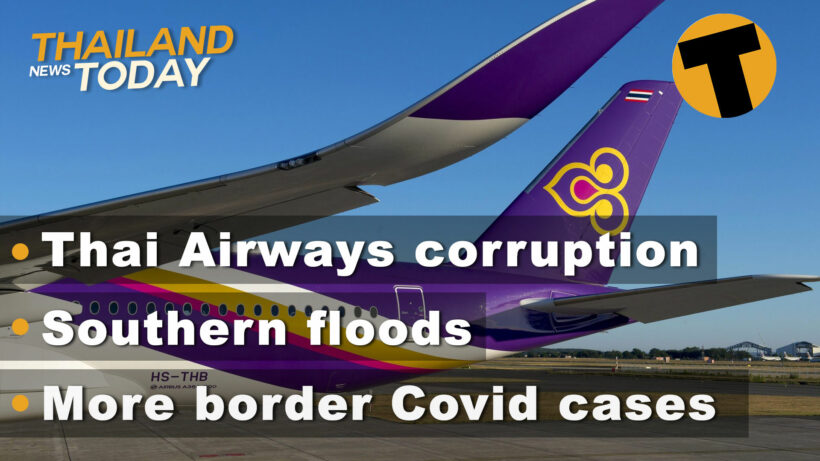 Thursday's edition of Thailand News Today, including the latest in the local cases popping up in Northern Thailand. Thailand's most watched English language news.
20 more people suspected of being involved in corruption at Thai Airways
20 people are now under suspicion of corruption and mismanagement within Thai Airways as accountants unravel the massive losses for the airline, spanning a decade
The news, announced by police and deputy head of the commission investigating the airline, comes as little surprise to anyone who has been following the demise of Thailand's legacy airline. The airline is tackling a debt of around 300 billion baht.
The story follows many other tales of corruption and bad deals that have been part of a larger puzzle that is now being unraveled by accounts and committees who are handling the airlines' bankruptcy.
Now, 20 people are suspected of corruption in 6 different parts of the company's management.
The investigation into alleged corruption at the airline started in August. In September, 18 documents showing evidence of corruption and mismanagement at the airline was submitted to the Finance Ministry, still a major shareholder for Thai Airways.
The airline's decision to buy 10 Airbus A340 aircraft for 100 billion baht in 2004 was catastrophic. The airline lost money on every single flight of these aircraft. All but 1 of them have been decommissioned and stored at the U-Tapao airport.
2 infected Thai women took domestic flights after illegal crossing from Myanmar
2 Thai women, both infected with Covid-19, took domestic flights after entering the Kingdom illegally from Myanmar and bypassing health checks and quarantine.
A total of 10 Thai women have now tested positive for Covid-19 after crossing the border from Myanmar, several having worked in the same hotel and entertainment establishment in the Burmese border town opposite Mae Sai in Chiang Rai.
Health officials are tracking and tracing anyone who could have been in contact with the women, a number well into the 100s. Some have travelled to Chiang Mai and Bangkok.
Thai economists say new local Covid-19 cases will slow tourism recovery
Meanwhile, the National Economic and Social Development Council says that the mini outbreak in Northern Thailand will re-ignite fears of a second wave of infections in Thailand, stifling travel and tourism in the northern cities.
Operators already note that there has been a drop off of bookings and cancellations related to the publicity from the cross border infections. Airline bookings have also dropped off to both Chiang Mai and Chiang Rai.
Government to raise 5-year Elite visa fee by 20%, as foreigners flee Covid countries
As more foreigners opt for one of Thailand's "elite" visas, allowing stays of between 5 and 20 years, and costing anything from 500,000 baht to 2 million, the most popular version is up for a price hike.
The cost of the 5-year "Easy Access" visa will go up by 20% from January, to 600,000 baht.
An additional 2,674 applicants signed up for an elite visa so far this year. That's an increase of nearly 25%, with the scheme generating revenue of 1.6 billion baht.
By the end of September this year, over 11,100 people hold an elite visa in Thailand, as part of 9 different packages offered by Thailand Privilege Card.
Heavy rain wreaks havoc in flood-ravaged Nakhon Si Thammarat
The governor of Nakhon Si Thammarat has put the province on high alert, following 6 days of heavy rain in the southern province.
Nakhon Si Thammarat is directly east of Phuket, on the Gulf of Thailand.
Large swathes of land are underwater after extensive flooding that has affected tens of thousands of people in the region. Floods have been recorded in 351 villages in 15 districts, with some 48,000 people affected.
Heavy rain and flash flood warnings were issued for all southern provinces except Chumphon and Ranong
Keep in contact with The Thaiger by following our
Facebook page
.
Never miss out on future posts by
following The Thaiger
.