Foreign teacher to be deported after his arrest over rape in Pathum Thani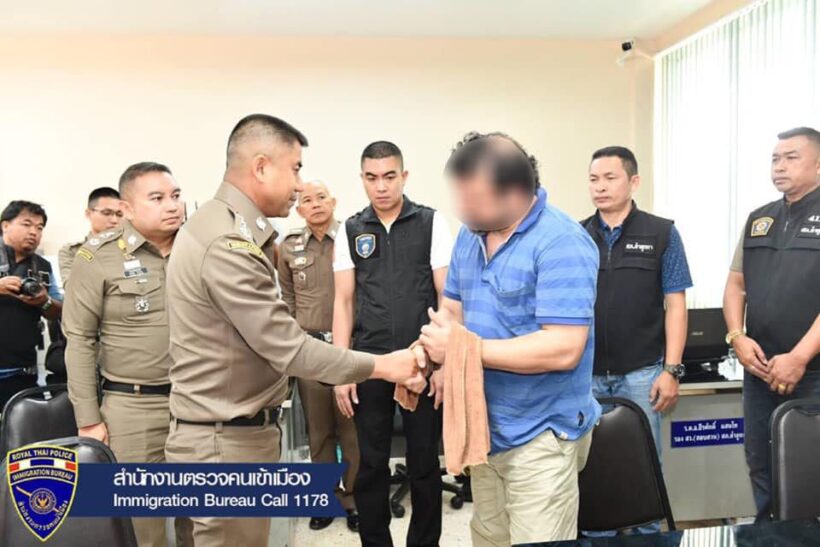 PHOTOS: Immigration Bureau / Lamlukka Police Station
The male Pakistani teacher, who was charged with rape this week in Pathum Thani, is to be deported.
The Immigration Bureau Office reports that Immigration chief Lt Gen Surachate Hakparn headed to Lamlukka Police Station in Pathum Thani where the Pakistani man, a teacher and psychologist, had been arrested.
Read more about the case HERE.
Lumlukka Police in Pathum Thani is reporting that the arrest came after police received a report from parents that their child had allegedly been raped. After that police submitted evidence to the Criminal Court where the court issued an arrested warrant for the man.
The Immigration Bureau signals that his visa will be revoked pending the results of the court case.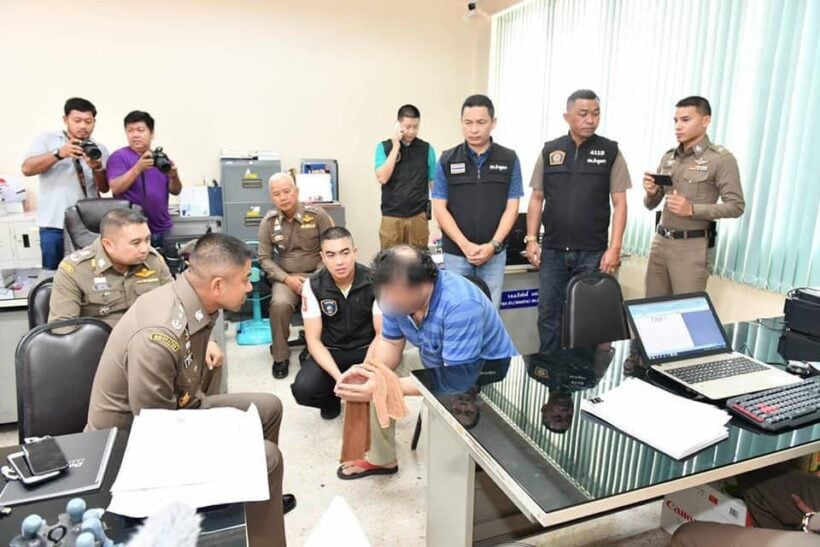 Read more headlines, reports & breaking news in Thailand. Or catch up on your Thailand news.
Police checking 50, mostly, minor violations post election day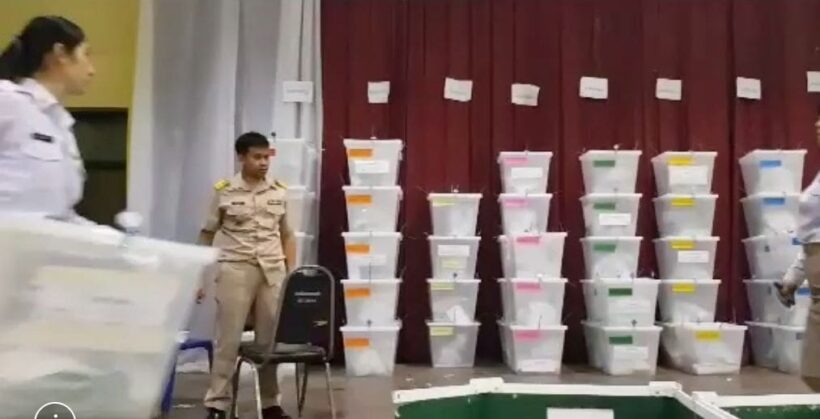 Police around Thailand are prosecuting 50 alleged violations of election laws and continue to monitor the post-poll situation for further signs of potential trouble.
The Royal Thai Police say they're on alert for 'ill-intentioned groups' fomenting post-election chaos, national police deputy spokesman Colonel Krissana Pattanacharoen said this morning.
The 50 cases under investigation include buying votes, deliberate destruction of ballots and the sale of alcohol while polling was underway.
Krissana says police were working closely with the Election Commission to ensure fast, transparent and fair investigations.
He said both the March 17 advance polling and yesterday's election proceeded without violence and national police chief Pol General Chakthip Chaijinda had thanked the rank and file for their good work in providing public order and security at polling stations, facilitating traffic flow, and serving in the transport and safeguarding of ballot boxes.
Intelligence officers were now monitoring the situation, he said.
SOURCE: The Nation
STUDY: Daily marijuana use increases risk of psychotic disorder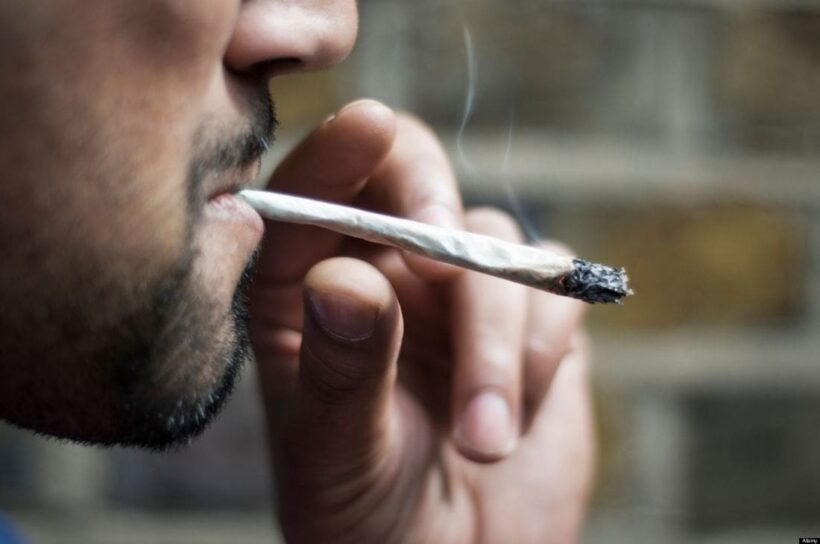 The legalisation of medical-use marijuana continues to sweep across the globe, recently in Thailand where the roll-out and enactment of practical uses of the new legislation are underway.
But this spread of a new legal credibility of the drug continues whilst possible health risks (or benefits) are not fully understood. Properly medically supervised or scientifically conducted studies continue to come out weekly with varied results about the benefits or dangers of long-term cannabis use.
According to new research published in 'Lancet Psychiatry', a weekly peer-reviewed general medical journal, people who use cannabis daily, as well as those who use high-potency weed, may be three times more likely to develop psychotic disorder than never-users.
The new evidence is consistent with previous experiments that suggest heavy use and high THC concentration cannabis – a 10% concentration of THC (the psychoactive substance within cannabis) or higher – can be harmful to mental health.
Dr. Marta Di Forti, lead author and a clinician scientist at the Institute of Psychiatry, Psychology & Neuroscience, King's College London said the 'Psychotic disorder' was precisely what was studied.
"We are talking about people who meet diagnostic criteria and come to the attention of mental health services to receive treatment for psychosis. So they have to have symptoms of psychosis across the spectrum – hallucination, delusions – that have lasted at least for a week."
Currently, medical cannabis is legal in most European countries, though recreational use is only legal in Netherlands, Czech Republic and Spain (in certain situations). Meanwhile many other countries continue to discuss legalisation.
Di Forti and her co-authors pf the paper looked at data from five countries in Europe… UK, the Netherlands, Spain, Italy and France. Brazil was also included in the sample where cannabis is illegal.
They found 901 patients with a first-time episode of psychosis over a five-year period and compared them to 1,237 matched non-patients.
Daily use of cannabis was more common among patients with psychosis compared to the controls, they found. About 30% of patients reported using cannabis daily compared to just 7% of non-patient controls. And use of high potency cannabis was also more common among patients than controls – 37% compared to 19%.
The study results do not provide enough information for her to say "use only this amount, only this often" to remain safe.
At this stage, the paper estimates one in five new cases of psychosis may be linked to daily cannabis use, and one in 10 cases linked to use of high potency cannabis.
You can read the full report in Lancet Psychiatry.
UPDATE: Latest poll results, Monday 11am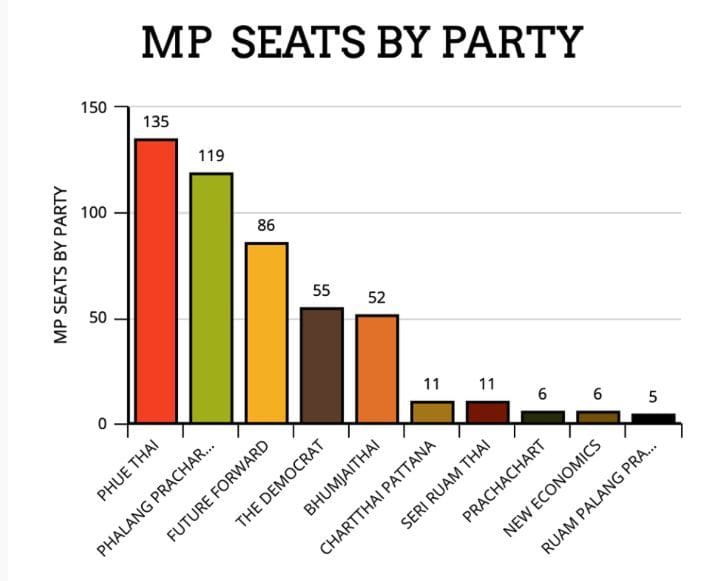 RESULTS: Election Commission
Updated poll results as of 11am this morning. The latest votes reveal some changes in the total seats each party has now won. There are also some changes to the wins of the small parties. Pheu Thai continues to pull ahead, Future Forward continues its very impressive showing as a brand new party and the Democrats, with their leader resigning last night at 9.50pm, are in tatters.
The Election Commission will continue counting the votes today from 2pm.
Currently 93 per cent of the votes have been counted and tallied.