Election on; Pheu Thai campaign begins; Frenchman brutally beaten in Hua Hin; Holiday road toll hits 366 dead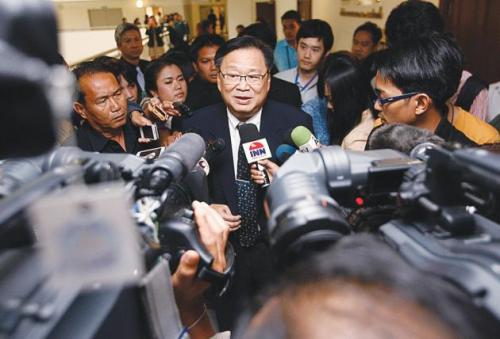 PHUKET MEDIA WATCH
– Thailand news compiled by Gazette editors for Phuket's international community
Election on track: EC
The Nation / Phuket Gazette
PHUKET: The Election Commission said yesterday that the February 2 poll would continue as planned, with no extension for candidate registration in 28 constituencies disrupted by protesters in provinces in the South.
Meanwhile, the government yesterday opted not to impose an emergency decree ahead of mass anti-government rallies in coming weeks. Pro-government red shirts also decided to avoid Bangkok and surrounding provinces when they gather in support of the election and the government.
Election commissioner Somchai Srisuthiyakorn said the EC was not empowered to postpone the election or extend the candidacy registration period.
Protesters managed to disrupt registration in eight southern provinces, resulting in no candidates registering in 28 constituencies in those areas.
Election commissioner Thirawat Thirarojwit said there had been no change to the February 2 schedule, and the members of the EC "will continue doing our duty and hold the election, whatever happens".
"Everybody is aware the road ahead is difficult," he said. "Our duty is to drive the boat. We see a storm ahead and we issued a warning."
EC members met yesterday to discuss problems in the run-up to the poll.
The commission's secretary-general, Puchong Nutrawong, explained that any extension of registration would affect the schedule for 150,000 Thai expatriates overseas and another 2.5 million eligible voters registered for advance voting.
He suggested that aspiring election candidates who failed to register should petition the Supreme Court for confirmation of their status as candidates. He also dismissed speculation some EC members would resign before the poll.
Meanwhile, pro-government red shirts will avoid the capital, surrounding provinces and the South when they gather on January 13 to oppose the "Bangkok shutdown" on that day, according to red-shirt leader Natthawut Saikua.
This is to avoid the risk of confrontation with people backing the People's Democratic Reform Committee (PDRC), said Natthawut, who is also caretaker deputy commerce minister.
He said the rally would focus on campaigning against a coup and support of the February 2 election. The PDRC wants the poll postponed until "reforms" can be imposed by an unelected "people's council".
Natthawut said pro-election processions would be held on main streets of provinces in the North, Northeast, and Central regions. People who participate in these would be asked not to wear red so as to create the perception that they are "democracy lovers", and not just red shirts, he said.
The marches will be shown live on the red shirts' satellite-based television stations.
Jatuporn Promphan, another red-shirt leader, likened the PDRC plan to hold protests at many junctions in Bangkok to an attempted coup.
He said that if the group, led by veteran politician Suthep Thaugsuban, managed to seize political power, it would be a major setback for democracy and the people.
"In this situation, the democratic force should come out in a show of force. Suthep's movement should not be allowed to create chaos," he said.
Caretaker Prime Minister Yingluck Shinawatra yesterday met with senior officials from security agencies, including military commanders, during a meeting of the Internal Security Operations Command. She also serves as head of the Isoc ex officio.
National security chief Paradorn Pattanatabut said the shutting down of Bangkok by anti-government protesters on January 13 was not expected to escalate to the point where an emergency decree to deal with massive demonstrations was necessary.
Military and police would jointly monitor developments but a preliminary assessment concluded that the situation would not reach a critical level.
If it does turn out to be necessary, the caretaker PM could instantly declare an emergency decree, he said.
Yingluck was due to chair a security meeting with high-ranking military and police later yesterday to map out preparations for the "shutdown", which could paralyse the capital.
Paradorn said anti-government protesters were not armed and previous violent clashes between police and demonstrators were infiltrated by a "third party".
"We have to be more cautious and adjust our security measures to prevent third-party intervention. We don't believe there will be a confrontation between pro- and anti-government groups" on January 13, he said.
A building at the Government Complex on Chaeng Wattana Road has been turned into a temporary office for Yingluck, who has been unable to work at Government House, which has been blocked by protesters since last month.
Pheu Thai to launch election campaigns today
The Nation / Phuket Gazette
PHUKET: Pheu Thai Party will kick off its campaign for the February 2 election at five spots in the capital and four other provinces today.
Pheu Thai leader Charupong Ruangsuwan said a campaign rally at Muang Thong Thani in Bangkok would start at 4pm in parallel with similar activities in Khon Kaen, Chiang Mai, Ubon Ratchthani and Nakhon Sawan.
Pre-election campaigns will continue until January 30, he said.
Sompong Amornwiwat, director of the Pheu Thai election centre, said his party would not campaign at Rajdamnoen Avenue or rally sites to avoid conflict and public disorder.
Prime Minister Yingluck Shinawatra will concentrate more on national administration and would not have much involvement in the campaign, he said.
CAPO probe shows police killed by shot fired from gate
The Nation / Phuket Gazette
PHUKET: The Centre for the Administration of Peace and Order (CAPO) revealed the progress of its investigations yesterday into two killings – the fatal shootings of a police officer and a protester – during clashes on December 26 between anti-government protesters and the police, at the Bangkok Youth Centre, also known as the Thai-Japanese Stadium.
CAPO said in the case of Pol Sen Sgt Major Narong Pitisit, police had found the shell of a 32-calibre bullet at Gate 3 of the stadium where the registration of electoral candidates took place last week. The angle of the bullet as it entered Narong's chest confirmed that the shot was fired from the direction of the gate. The bullet had entered the right side of Narong's chest as he squatted behind a tree, according to a police witness.
Investigations into the shooting of protester Wasu Suchantabut also uncovered a shell, but the centre was unable to confirm it was from the bullet that killed him, as Wasu's body was not sent to the Police Hospital for an autopsy. Police are working closely with relatives of Wasu to solve the case.
Meanwhile, national police chief Pol Gen Adul Saengsingkaew defended the actions of police on the the day, while also acknowledging that plainclothes police were ordered up to the roof of a three-floor Labour Ministry building near the stadium.
Adul said officers were positioned there to throw and fire different types of tear gas at protesters, in order to prevent them from obstructing candidates who wanted to register for the election.
The measures were necessary, he said, adding that poli
— Phuket Gazette Editors
Want more from the Thaiger family?
📱 Download our app on Android or iOS for instant updates on your mobile
📧 Subscribe to our daily email newsletter
👍 Like/Follow us on Facebook
🔔 Subscribe to or Join our YouTube channel for daily video updates
Hua Hin aiming for mass inoculation ahead of October re-opening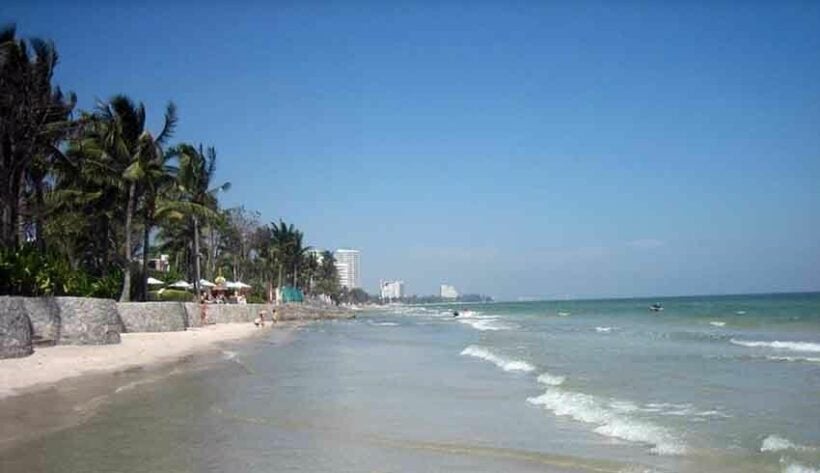 The holiday destination of Hua Hin, in the western province of Prachuap Khiri Khan, is hoping to launch a mass vaccination programme ahead of its October re-opening. The proposal comes after the National Tourism Policy Committee agreed that popular tourist destinations such as Prachuap Khiri Khan, Phetchaburi, Buriram, and Bangkok would re-open to vaccinated foreign tourists from October 1. A similar plan is already afoot for the southern province of Phuket, with the more ambitious starting date of July 1.
Krod Rojanastien from the Board of Trade of Thailand, who is also president of the Thai Spa Association, says vaccinated foreign arrivals will be exempt from mandatory quarantine and will bring a much-needed boost to Hua Hin businesses struggling to survive the economic fallout of the Covid-19 pandemic. According to a Bangkok Post report, the "Hua Hin Recharge project" seeks to work with the government, public health bodies, and tourism businesses to carry out mass vaccination in Hua Hin. The project also hopes to educate people about the need for vaccination and the benefits of herd immunity.
As part of the plan, Krod is asking the government's Covid-19 task force to approve an emergency supply of vaccine doses for Hua Hin. He says if granted, mass inoculation could begin as early as next month.
Meanwhile, deputy government spokesperson, Traisuree Taisaranakul, agrees that Prachuap Khiri Khan is a key destination for both foreign and local tourists. She says the Hua Hin project aims to vaccinate at least 70% of the local population, with priority given to those working in tourism, before the October 1 re-opening. She adds that the request for an emergency allocation of vaccines will be submitted to the Centre for Covid-19 Situation Administration this month.
The president of the Hua Hin-Cha Am Tourism Association, Wassana Srikanjana, says Hua Hin has everything in place to ensure vaccines are effectively administered and will work with local hospitals and other medical facilities. She adds that, should the re-opening to vaccinated foreign visitors go ahead as planned, Hua Hin hopes to welcome at least 100,000 foreign arrivals in the last quarter of this year.
SOURCE: Bangkok Post
Want more from the Thaiger family?
📱 Download our app on Android or iOS for instant updates on your mobile
📧 Subscribe to our daily email newsletter
👍 Like/Follow us on Facebook
🔔 Subscribe to or Join our YouTube channel for daily video updates
Hua Hin plans to vaccinate residents next month, reopening eyed for October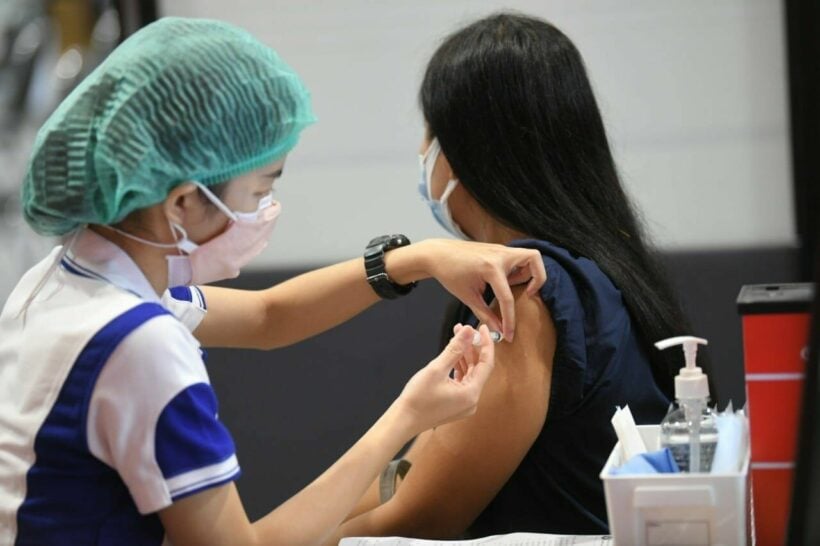 Next month, 350,000 Covid-19 vaccine doses are planned to be sent to Hua Hin to vaccinate residents and those who work in the tourism industry. As part of the Hua Hin Recharge project, the vaccinations prepares the popular beachside town in the Prachuap Khiri Khan province for the reopening to foreign tourists.
The Committee of National Tourism Policy recently approved a plan for Hua Hin similar to Phuket's sandbox model which would allow vaccinated foreign visitors to travel to the area. The tourism committee is pushing to reopen Prachuap Khiri Khan, Bangkok, Phetchaburi and Buri Ram to vaccinated foreign tourists starting in October. The committee plans to present the proposal to the Centre for Covid-19 Situation Administration this month.
The president of the Thai Spa Association says that if the project is approved, and goes as planned, it could generate billions of baht in revenue for Hua Hin.
"If the project goes as planned, at least 100,000 tourists should visit Hua Hin from October to December, generating revenue of over 1.2 billion baht, while some 100,000 will get their jobs back."
SOURCE: Nation Thailand
Want more from the Thaiger family?
📱 Download our app on Android or iOS for instant updates on your mobile
📧 Subscribe to our daily email newsletter
👍 Like/Follow us on Facebook
🔔 Subscribe to or Join our YouTube channel for daily video updates
Hua Hin to submit October re-opening plan for government approval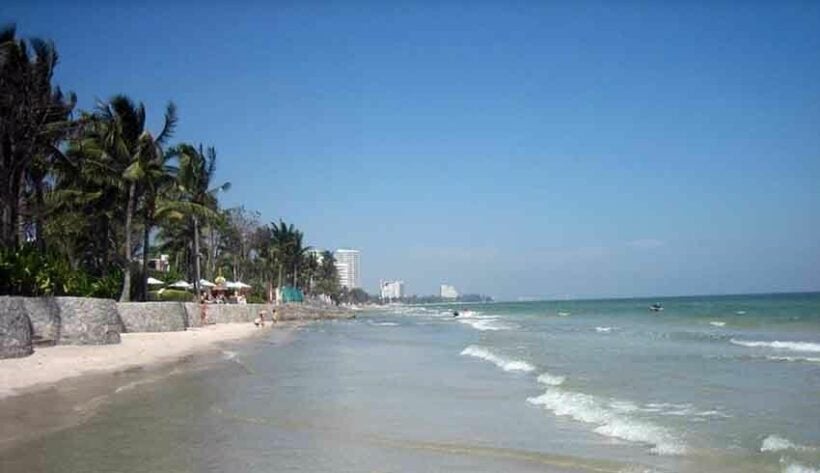 The seaside town of Hua Hin, on the Gulf of Thailand, is working on a proposal to welcome vaccinated foreign tourists from October. Krod Rojanastien, from the Thai Chamber of Commerce, says the Hua Hin Recharge campaign aims to include the resort town in the government's re-opening plan. He says the area has already earned a reputation for wellness holidays and being a popular seaside destination just a few hours from Bangkok.
According to a Bangkok Post report, the Hua Hin Recharge campaign includes Hua Hin municipality and the district of Nong Kae, an area of around 86 square kilometres, with 182 registered hotels. Adopting similar criteria to the Phuket sandbox model, the campaign is targeting vaccinated foreigners flying into Bangkok's Suvarnabhumi airport or by private jet to Hua Hin airport. All international visitors would be subject to a Covid-19 test on arrival and would need to download the Thailand Plus tracing app prior to being transported to their hotel.
Krod says tourism operators are hoping to offer tour packages, as well as partnering with their counterparts in places like Phuket and Pattaya, to swap visitors once tourists have completed 7 days in Hua Hin. He says if the re-opening is approved, local operators hope to receive around 100,000 foreign visitors, primarily from countries like China, Japan, Germany, Scandinavia, and the UK. In total, these numbers should result in 1.2 billion baht in revenue.
However, as with elsewhere, everything hinges on the vaccine rollout.
"In order to achieve re-opening, inoculations in Hua Hin must start by June 1 and continue until September 30 with the number of required doses needed being 353,498."
The Tourism and Sports Ministry has already given the Hua Hin Recharge campaign the go-ahead, on condition that people in areas such as Pran Buri and Cha-am, in the neighbouring province of Phetchaburi, are also vaccinated. The proposal will now go before a meeting of the National Tourism Policy Committee next week, before finally being submitted to the Centre for Covid-19 Situation Administration.
SOURCE: Bangkok Post
Want more from the Thaiger family?
📱 Download our app on Android or iOS for instant updates on your mobile
📧 Subscribe to our daily email newsletter
👍 Like/Follow us on Facebook
🔔 Subscribe to or Join our YouTube channel for daily video updates