Disappearance of Karen activist prompts concern; NACC denies bias; Teacher exam cheating probe begins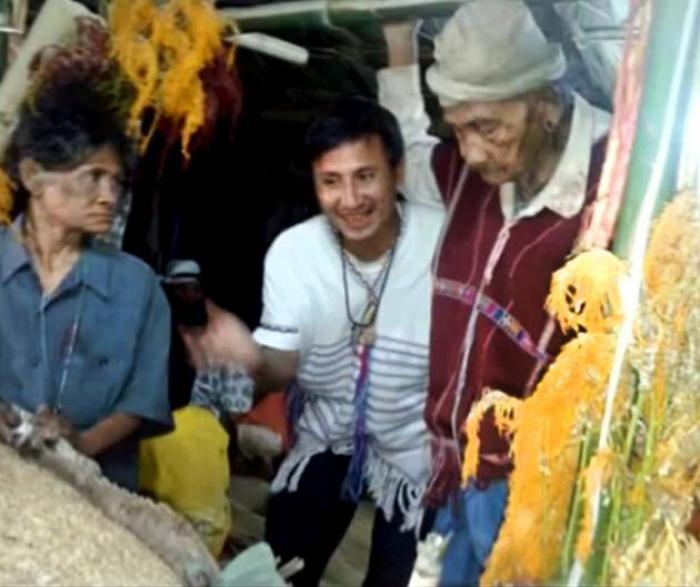 PHUKET MEDIA WATCH
– Thailand news compiled by Gazette editors for Phuket's international community
Disappearance of Karen activist prompts concern
The Nation / Phuket Gazette
PHUKET: Several organisations including Human Rights Watch and Amnesty International Thailand, are pressing Thai authorities to speed up investigation into the disappearance of a leading Karen activist.
Por Cha Lee Rakchongcharoen, also known as "Billy", has been missing since April 17.
"The disappearance of this prominent activist demands an immediate government response," Brad Adams, Asia director at Human Rights Watch, said. "Thai authorities should not stay silent about Billy's case but explain what happened to him."
Amnesty International Thailand said Billy's disappearance proved that activists working to protect human rights were subject to intimidation, especially when they have conflicts with state officials.
The head of Kaeng Krachan National Park, Chaiwat Limlikhit-aksorn, who is known to have had conflicts with Billy, has denied having had anything to do with the man's disappearance.
The Karen Network for Culture and Environment's Tanintharyi Region and the Cross Cultural Foundation have also demanded that police locate Billy as soon as possible. "The state should help the victim and punish the culprits," the two organisations said in a statement.
They suspect that Billy's role in suing Chaiwat and the Department of National Parks, Wildlife and Plant Conservation (DNP) might have had something to do with his disappearance. Three years ago, officials burned down the homes of Karen villagers living in the national park, and Billy helped the villagers take their case to the Administrative Court.
Meanwhile, witnesses said Billy was allegedly detained at a checkpoint last Thursday for allegedly having several bottles of wild-bee honey. Chaiwat also showed up to question him. However, there are no official records of Billy's detention or charges, and he has not been seen since.
Billy's wife, Pinnapa Preuksapan, lodged a missing-persons complaint with police yesterday.
"Before he disappeared, he told me he was going to prepare the villagers for the court hearings," Pinnapa said, adding that she believed his disappearance would affect the locals' fight for justice.
"I am gravely worried about his safety," Pinnapa said.
In 2011, Karen-ethnic activist Taskamon Oborm was shot dead.
A group of Karen people called on Phetchaburi province's deputy governor ML Kittibordee Pravit yesterday to help locate Billy. Kittibordee assured them that officials had already been told to work closely with police to find Billy.
Meanwhile, Chaiwat yesterday maintained he had nothing to do with Billy's disappearance. "I am innocent," he insisted, adding that some Karen leaders hated him for stopping them from cutting trees in the forest and thus wanted to "spread lies" about him.
"Now, they are even trying to portray me as a kidnapper," Chaiwat claimed. He admitted to meeting Billy last Thursday, but insisted that Billy had not been detained or harmed in any way. "I welcome any investigation," he said.
Issara Preuksahet and Suwanna Raman, student trainees from the North Bangkok University, said they were with Chaiwat when he rushed to meet Billy. "Initially, Billy was detained and brought into a pickup. But later, I saw Billy riding away on his motorcycle," Issara said.
National Human Rights Commissioner Niran Pitakwatchara said yesterday that if police failed to locate Billy, then the people would feel that officials are not working to maintain justice.
NACC official denies bias in conduct of probes
The Nation / Phuket Gazette
PHUKET: Witthaya Arkompitak, deputy secretary-general of the National Anti-Corruption Commission (NACC), yesterday defended the NACC against complaints that it conducts its affairs with a political bias.
Pheu Thai Party spokesman Prompong Nopparit has submitted a letter to the NACC, asking about the progress in its investigation of seven projects and crises during the Abhisit administration allegedly tainted by corruption.
They include the rice-distribution scheme, failed construction of 396 police stations, palm-oil shortage and crackdown on protesters in May 2010.
Pheu Thai demanded that the NACC explain why it managed to wrap up probes into cases arising during the Yingluck administration, which came after those still-pending cases.
Witthaya said the delay in the inquiry into corruption allegations in the rice-distribution scheme was due to some necessary documents also being used in court trials.
The NACC would invite former Pheu Thai MP Pairot Issarasomchai to appear for questioning and would close the case soon, he said.
Nakhon Phanom dump fire will take days to put out: mayor
The Nation / Phuket Gazette
PHUKET: It will take another three to five days to extinguish a fire at the Tambon Ban Phaeng Municipal dump in Nakhon Phanom, mayor Danai Sitthiwatcharachai has said.
As of press time, local authorities and fire-fighters were trying to control flames in the area. Villagers living near the 14-rai dump in Ban Tha Lat Thung said the fire, which started late last week, was sending out black foul-smelling smoke that was affecting them.
Ladda Kamsert, 76, said they were also disturbed by flies escaping the heat. Local residents want the dump moved further from their homes.
Probe into school director who sat exam for assistant teachers
The Nation / Phuket Gazette
PHUKET: Education officials have begun a disciplinary probe into the school director who sat an assistant-teacher recruitment exam on Saturday.
Pitak Supalert, director of Ban Nong Sai School in Buri Ram, was found sitting the exam on Saturday in Samut Sakhon.
His move has raised suspicion about exam cheating, but to date Pitak has maintained he simply wished to try the exam questions so he could guide his younger relatives on how to prepare themselves for such exams in the future.
"But no matter his intention, he must face a disciplinary probe. He went into the test without seeking prior approval from his supervising office. This is against regulations," Supoj Jiamjai said yesterday in his capacity as the chief of Buri Ram's Office of Primary Education Service Area 1.
The office has set up a fact-finding committee to look into Pitak's case. Supoj expected the committee to conclude the case within the next few days.
Buri Ram's Secondary Education Service Area 32, meanwhile, has received complaints that a group of suspects charged Bt200,000 to people wishing to become an assistant teacher, saying that they could help.
"We are investigating into the complaints," the office's director Kitti Booncherd said.
— Phuket Gazette Editors
Keep in contact with The Thaiger by following our
Facebook page
.
Twin TAT campaigns will boost domestic travel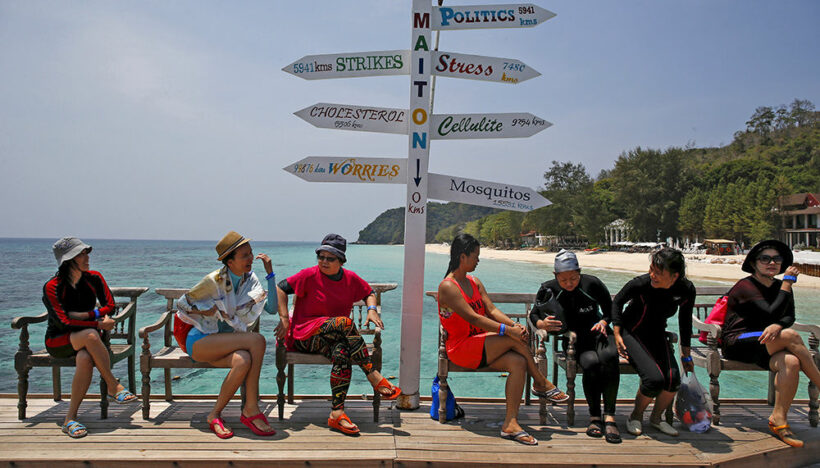 In November the Tourism Authority of Thailand plans two campaigns – "Visit Thailand with 100 Baht" and "Shocking Price Weekday Travel", – aimed to generate 400 million baht in local tourism revenue before the end of the year.
The TAT's executive director of product promotion said "Shocking Price Weekday Travel" would encourage upper and middle-class Thai tourists to travel more on weekdays, enjoying discounts of up to 80% on high-end tourism products, including five-star hotels, airlines, spas, yachting, Michelin-star restaurants and other privileges from online travel agents. The TAT says at least 4,000 tourism operators and members of tourism associations have registered to take part in the scheme.
A second campaign, "Visit Thailand with 100 Baht", will feature 40,000 tourism products priced at just 100 baht, offering 10,000 products per day on November 11-12 and December 11-12. You'll need to be 18 or older and have e-banking and a mobile phone number to join the campaign via the TAT's website, and can shop for only one tourism product outside their hometown.
Registration will run from 6am until midnight or whenever the 10,000 products for that day run out, the TAT said. The campaign will offer air and bus tickets, hotels, food and drink, tour packages and attractions.
The TAT's governor said 116 million baht will be used for the two additional programs, above the government's 1,000 baht cash giveaway Chim-Shop-Chai (Taste-Shop-Spend) scheme, and a 15% cash rebate for spending on tourism products. He expects the new campaigns should add about 400 million baht in tourism revenue and increase the number of Thai tourists travelling domestically by 10-20% .
"The new campaigns, are expected to raise domestic tourism revenue to 1.12 trillion baht this year."
SOURCE: Bangkok Post
Keep in contact with The Thaiger by following our
Facebook page
.
Thailand resume free trade talks with EU, reducing reliance on China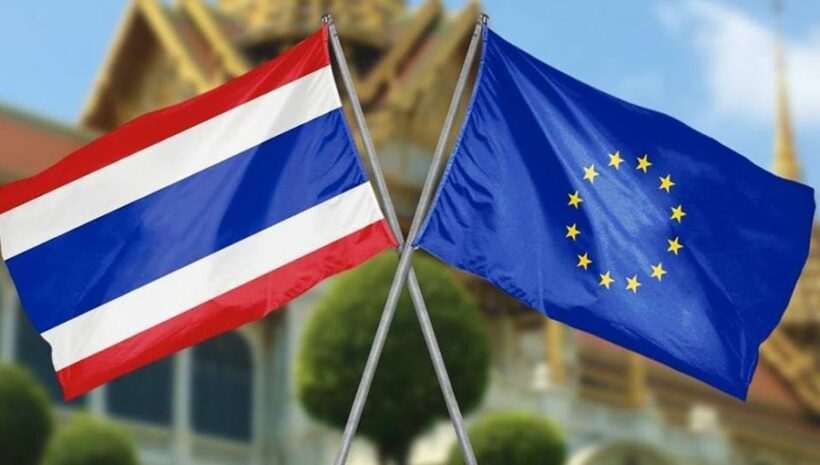 The European Union has restarted talks with Thailand about a potential free trade agreement. The talks started just days after unfreezing a deadlock put in place by the previous military junta. The resumption of talks comes as Thailand seeks to diversify its economy and reduce reliance on China, which accounted for 14% of the its total foreign direct investment in 2018.
The director-general of the Thai foreign ministry's department of European affairs held talks in Brussels yesterday with top EU officials in charge of Asia. The talks underlined the EU's interest in developing closer ties with Southeast Asia, with the ultimate goal of a strategic partnership with ASEAN, which 10 countries in the region.
ASEAN represents the EU's third-largest trading partner outside Europe, after the US and China, with more than 237.3 billion euros (263.9 billion USD) of trade in goods in 2018. According to latest available statistics bilateral trade in services amounted to 85.5 billion euros in 2017.
Free trade talks between Thailand and the EU also started in 2013 but were put on hold by the EU after the military coup that ousted the democratically elected government of Yingluck Shinawatra.
The EU said at the time that "political and civil rights and liberties in Thailand had been severely curtailed" during its years of military rule.
SOURCE: South China Morning Post
Keep in contact with The Thaiger by following our
Facebook page
.
The dangers of 5G – coming to a mobile phone near you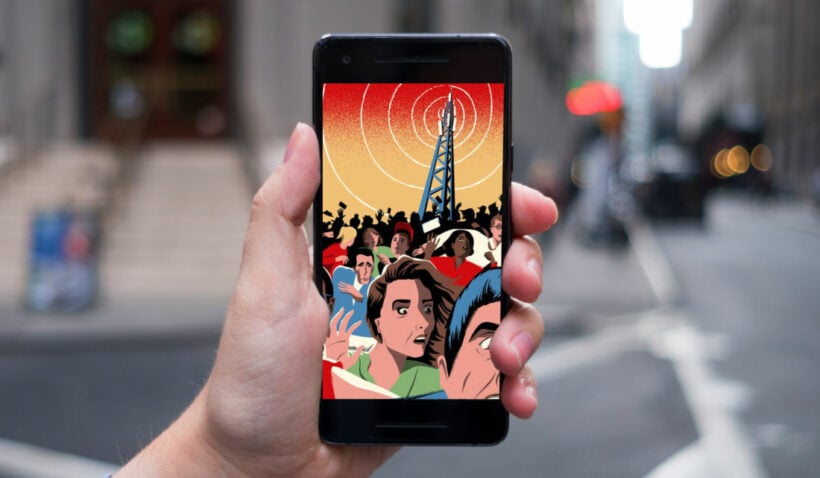 MONTAGE: The Thaiger
5G, the next generation of mobile phone technology is coming, within months here in Thailand. It will continue to roll out over the next few years, replacing the earlier 4G technology.
Along with any new technology there's also valid concerns about potential health risk of this new, more powerful network. There's also been a lot of misinformation and scare-mongering. So is there a looming 5G health apocalypse?
The key concerns, or claims, about 5G is that it's a dangerous escalation of traditional mobile technology, higher energy radiation that delivers potentially damaging effects on humans. Some 5G decriers contend that the new network generates radiation that can damage DNA, lead to cancer, cause oxidative damage, premature ageing; disrupt cell metabolism and hosts of other diseases. There are articles citing research studies and even opinions by the World Health Organisation.
But first, some science.
5G is the industry standard that will supersede the current widespread 4G LTE standard, just as 4G took over from 3G. 5G just stands for the "fifth generation" in mobile cellular technology.
This standard is designed to be much faster than current 4G and 4GLTE technology. Simply, it will allow faster wireless internet everywhere for everything, as long as you're in signal range of course.
The speed, and it's a LOT faster, will allow virtual realtime connection, even faster that human reflexes, to provide more accurate and real experiences. For the new world of auto-drive cars, remote surgery, even gaming and other internet-of-things products and services, 5G will take the online world to the next level. Words like 'latency' will vanish as there simply won'y be delays.
5G is poised to deliver peak speeds between 10 and 20 Gbps – that's 10 – 100 times faster than the current 4G services.
Health concerns
Concerns about 5G are just the latest evolution of decades of headlines about the dangers of electromagnetic radiation. We've seen controversies about everything from the health risks of Wi-Fi, smart metres, fluorescent tubes, overhead electric wires, even our mobile phones we use all day. So far there has been no conclusive studies about any of these causing reliable, repeatable, measurable or sustainable health concerns.
But the concerns persist, swirling around the internet and sparking off renewed concerns every few years.
Electromagnetic hypersensitivity, for example, is a hypothetical disease in which certain people experience debilitating symptoms in the presence of radiation like mobile phones and Wi-Fi.
But despite thousands of people claiming these sorts of sensitivities for at least 30 years, extensive scientific studies have shown that people claiming to be afflicted with this 'disease', when blind-folded, are unable to tell or 'feel' when they're in the presence of an electromagnetic field. The World Health Organisation now recommends psychological evaluation for people who continue with these alleged symptoms.
Beyond that, decades of studies have found no link between mobile phones, wi-fi and cancers, including brain tumours from holding your mobile phone to your ears when calling people.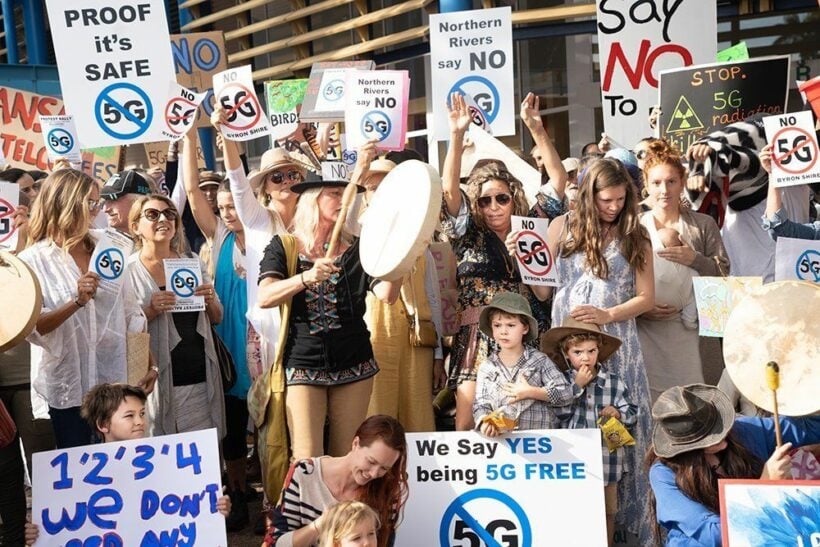 PHOTO: echo.net.au
RF or Radiofrequency Radiation?
At the root of all concerns about cell phone networks is radiofrequency radiation. RF could be anything from microwaves to x-rays to radio waves to light from your screen or light from the sun. Even when you turn on a light at home. It's all electromagnetic radiation.
We walk through a sea of RF, all day, everyday, it's impossible to escape – from the sunlight, to the power sources around our house, to the TV screens, to the electric kettles, microwave ovens and electric cookers in the kitchen.
In the RF spectrum there are ionising or non-ionising radiation, only the ionising radiation has the potential to interfere with breaking up chemical bonds.
Ultraviolet light, visible light, infrared light, and everything with a lower frequency – radio waves, power lines, FM radio, Wi-Fi and our mobile cellular services – these are all considered non-ionising radiation.
Frequencies above UV, like x-rays and gamma rays, are ionising.
The assistant professor of neurology at Yale and the editor of Science-Based Medicine, Dr. Steve Novella, says there's been decades of misunderstanding about the ill-effects of lower frequency radiation.
"Using the term radiation is misleading because people think of nuclear weapons – they think of ionising radiation that absolutely can cause damage. It can kill cells. It can cause DNA mutations."
"Most concern about mobile phone RF radiation is misplaced. There's no known mechanism for most forms of non-ionszing radiation to have any biological effect."
It's not a tumour!
But researchers continue to conduct studies. A recent study was released by the National Toxicology Program, an agency run by the US Department of Health and Human Services. In this widely quoted study about cell phone radio frequency radiation, "scientists found that high exposure to 3G RF led to some cases of cancerous heart tumours, brain tumours, and tumours in the adrenal glands of male rats."
But as RealClearScience points out in their response to the study, "the number of tumours detected were so small that they statistically could have occurred by chance (which may be more likely since they were only detected in male subjects)."
"The level and duration of the RFR exposure were well in excess of what any actual human would ever be exposed to, and in fact, the irradiated test rats lived longer than the unexposed control rats."
"Experienced researchers look at a study like that and say that doesn't really tell us anything."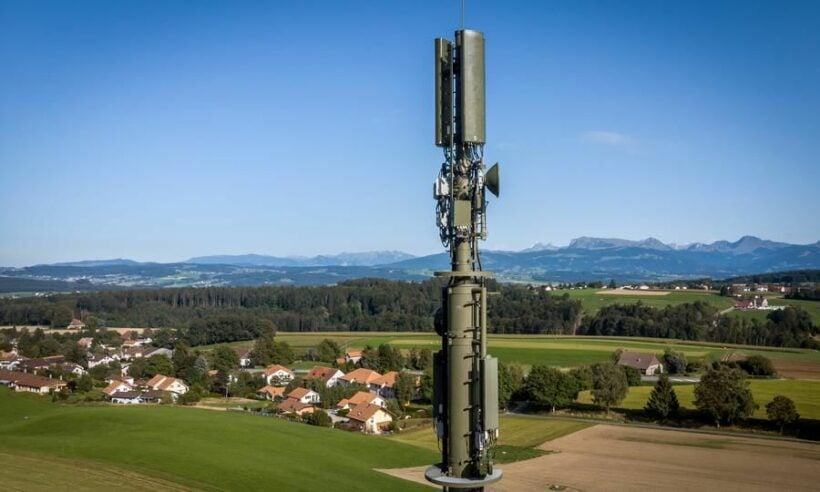 PHOTO: Asiatimes.com
5G risks
A common complaint about 5G is that, due to the lower power of 5G transmitters, there will be more of them around our towns and cities. The Environmental Health Trust contends that "5G will require the buildout of literally hundreds of thousands of new wireless antennas in neighbourhoods, cities, and towns. A cellular small cell or another transmitter will be placed every two to ten homes according to estimates."
Despite the estimate being exaggerated, the contention is reasonable.
But skeptics caution you shouldn't conflate asking the question with merely asserting that there's a risk. The reality is that the power and frequency of the radiation is still less than light outside or even inside your office or home. You go out in the sun, and you're bathed in electromagnetic radiation that's far greater than these 5G cellular towers and transmitters.
The US FCC, responsible for licensing the spectrum for public use, says that 5G equipment, the signals from commercial wireless transmitters are typically far below the RF exposure limits at any location that is accessible to the public.
The FCC defers to the FDA concluding that the weight of scientific evidence has not linked mobile phones with any health problems.
But scientists will continue to test new networks as technology evolves, to make sure the technology we use every day remains safe. Research into radiation risks is difficult and often inconclusive, meaning it can take a long time to make real progress. But the research will continue as the technology evolves and new claims will continue to be made asserting dangers from 5G.
SOURCES: US FCC | World Health Orginisation | howtogeek.com | Real Clear Science
Keep in contact with The Thaiger by following our
Facebook page
.