Despite the dangers, Thai police chief says 'OK' to pickup passengers over Songkran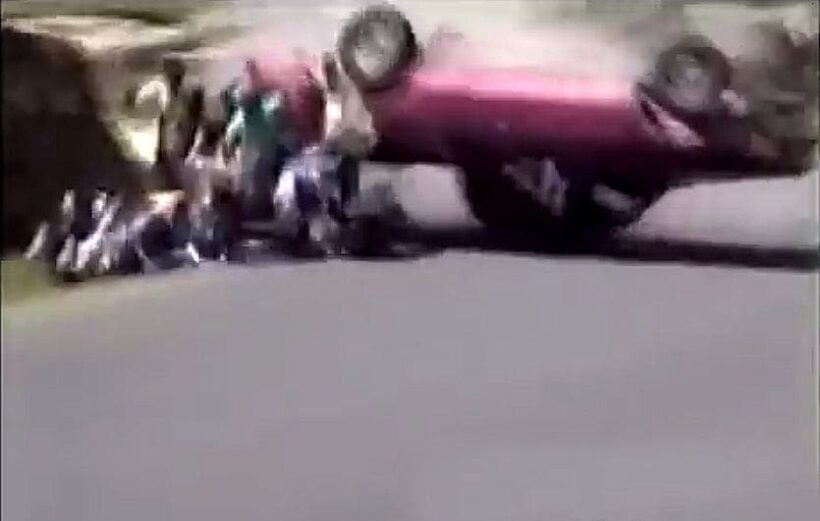 SCREENSHOT: GamerGirl566 (video below)
Police are not going to impose restrictions for people riding in the back of pickup trucks over the Songkran holidays this April.
The national deputy police chief Srivara Ransibrahmanakul has said it's OK for passengers to ride in the tray space at the back of pick-ups "as long as they are deemed safe". Last year suggestions to restrict or ban the carrying of passengers in pickups met a tsunami of social media outrage.
At the same meeting he instructed police nationwide to raise public awareness about drink-driving and to warn driver not to exceed .05% alcohol level or they could be subject to a court order to wear electronic monitoring bracelets.
He also announced that the number of road checkpoints will also be increased this year (you know the ones where police sit on the side of the road under an old white tent checking their phones).
The national police easing of restrictions for the Songkran holidays, the years most deadly time on Thailand's roads, flies in the face of evidence of the many safety compromises made when carrying passengers in the rear of a pick up truck.
Firstly, the trays are not made for the seating of passengers, nor is there anything securing them to the tray or to prevent them falling out. Secondly, the passengers block most of the view of the driver whose rear-view mirror is now almost useless. Finally, stacking a large number of people in the rear of the pick-up can significantly alter the driving characteristics and balance of the vehicle.
This, from Phattalung in Thailand's south over the weekend…
เทกระจาดที่พัทลุง บาดเจ็บหลายราย Cr: ตระเวนข่าว3

Posted by The Thaiger ประเทศไทย on Sunday, March 10, 2019
Keep in contact with The Thaiger by following our
Facebook page
.
Never miss out on future posts by
following The Thaiger
.
Missing man's body found in Krabi forest, wife believes he was killed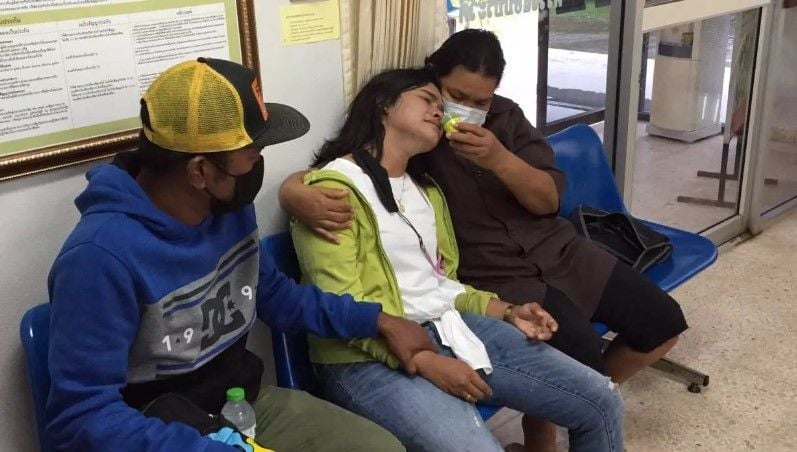 The body of a missing man was found by locals walking through a forest in Krabi's Plai Phraya district. The man's wife believes he was murdered, but police have not announced if they will open a homicide investigation, saying they are waiting for autopsy results.
47 year old Arun Sittisang went missing in May. Authorities who initially examined the body believe he has been dead for at least 3 months. His wife, 47 year old Sujit Kaewwihok, travelled from Nakhon Si Thammarat to identify the body and says she thinks Arun was killed.
Arun's 21 year old daughter says her father contacts the family on a regular basis since he often travels, but he suddenly stopped calling in May.
SOURCES: Nation Thailand| Thairath
Catch up with the latest daily "Thailand News Today" here on The Thaiger.
Keep in contact with The Thaiger by following our
Facebook page
.
Never miss out on future posts by
following The Thaiger
.
Cruise ships and yachts to dock in Thailand, visitors to enter on Special Tourist Visa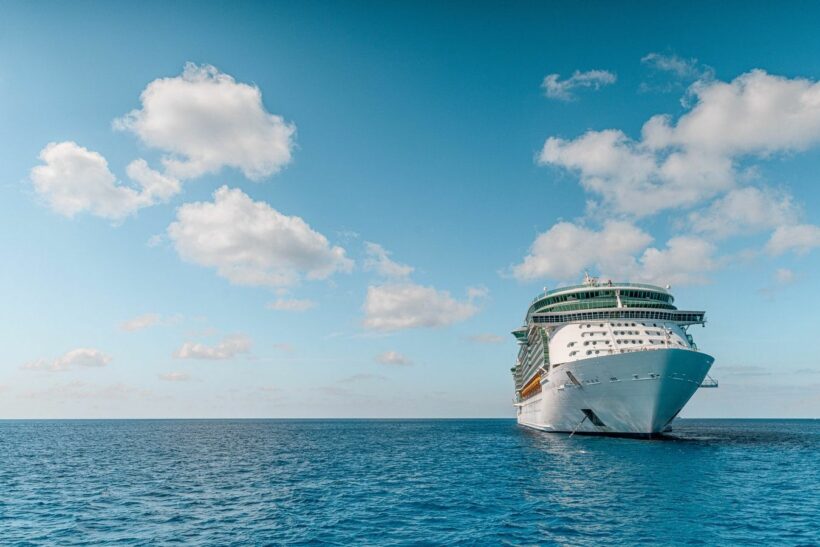 Cruise ships and yachts will be allowed to dock in Thailand and visitors will be allowed disembark under the Special Tourist Visa. The new measure hasn't been made official yet, but it will go into effect 30 days after it's published in the Royal Gazette.
The Cabinet approved the new guidelines yesterday which allows captains, crew and passengers travelling from countries considered at low risk for spreading Covid-19 to dock in Thailand and enter the country, according to deputy government spokesperson Traisuree Taisaranakul.
Visitors must go through a 14 day quarantine. Those on yachts will quarantine onboard before stepping onto Thai soil, according to the Bangkok Post. They must also have Covid-19 health insurance of $100,000 USD as well as local health and accident insurance. Proof of advance payment for anchoring the liner will also have to be provided.
The Special Tourist Visa allows a 90 day stay that can be renewed twice, adding up to around 9 months. So far, only 2 flights of foreigners on the Special Tourist Visa have arrived after a 7 month ban on international tourists.
SOURCES: Bangkok Post | Nation Thailand
Catch up with the latest daily "Thailand News Today" here on The Thaiger.
Keep in contact with The Thaiger by following our
Facebook page
.
Never miss out on future posts by
following The Thaiger
.
Is Koh Pha Ngan Thailand's best island?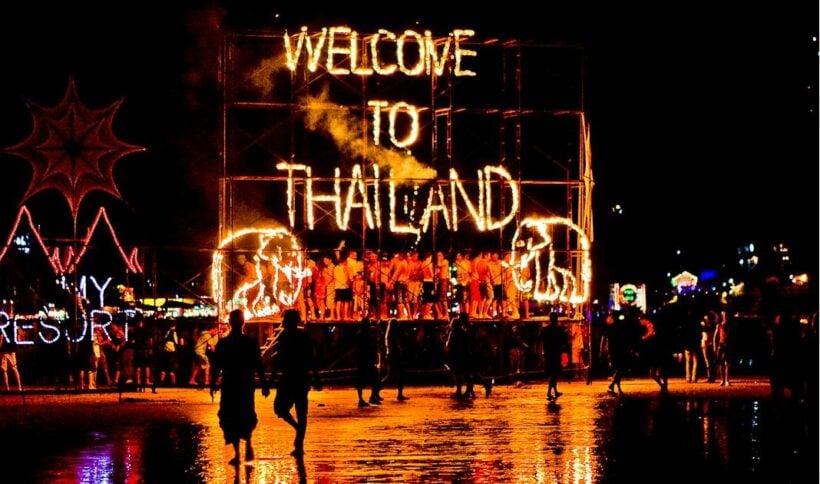 OPINION
Koh Pha Ngan was voted third best island in Asia in the 2020 Condé Nast's Readers Choice Awards. The island is widely known for its monthly Full Moon parties on Haad Rin beach, but Surat Thani governor Wichawut Jinto, who boasted about the island's recent rating, said there's more to Koh Pha Ngan than Haad Rin.
Condé Nast publishes a monthly travel magazine, Condé Nast Traveller, as well as GQ, Vanity Fair and Vogue. It's safe to say the publication's target audience is more interested in luxury resorts than dirt cheap party hostels and monthly beach raves. For example, for the best islands in the United States, Hilton Head Island in South Carolina was voted number 1. It's a golf lovers paradise and a popular vacation spot for suburban families.
A trip Koh Pha Ngan can be a completely different experience depending on where you go and what you do. Some stay on Haad Rin on the southeastern side of the island and have a trip like Hunter S. Thompson's drug-fueled "Fear and Loathing in Las Vegas," while some go to the western side for a yoga or healing retreat.
The Full Moon parties, which would draw more than 30,000 mostly foreign tourists, was put on pause due to the coronavirus pandemic restrictions in Thailand. But before the outbreak, the parties were known to be crazy with neon glow paint, fire jump rope and cheap buckets of alcohol and use of illicit drugs. The sand was so sticky that people were better off wearing shoes, and just about everyone pees (and pukes) in the ocean.
Even on the west side of the island, where it's more known for yoga and meditation retreats, things can sometimes get a little weird. A tourist said she did a "spiritual healing" ritual on the island known as a kambo cleanse where secretion from a South American frog is applied to burnt skin. She said "I feels like you're dying" but "it's great."
While the west side of the island has trendy resorts and bungalows, as well as a variety of yoga retreats and pricy vegan food, some people also live on a budget – a very tight budget. Some tourists even camped out on a hidden beach during the pandemic, a tourist claims. A local artist said he lives in a cave on the same beach.
Koh Pha Ngan topped Bali, Indonesia, which was number 9 on the list. Phuket was number 8 on the list and Koh Samui was number 10.
Here's what made the top 10 Asia islands in the Condé Nast Reader's Choice Awards 2020.
Cebu & Visayas, Philippines 95.83
Sri Lanka 95.45
Ko Pha Ngan, Thailand 95.30
Palawan, Philippines 95.22
Siargao Island, Philippines 95.19
Boracay, Philippines 95.06
Lombok, Indonesia 94.59
Phuket, Thailand 94.12
Bali, Indonesia 93.27
Koh Samui, Thailand 92.73
SOURCES: Condé Nast | Bangkok Post
Keep in contact with The Thaiger by following our
Facebook page
.
Never miss out on future posts by
following The Thaiger
.