Deadly link: Puppy factories and rabies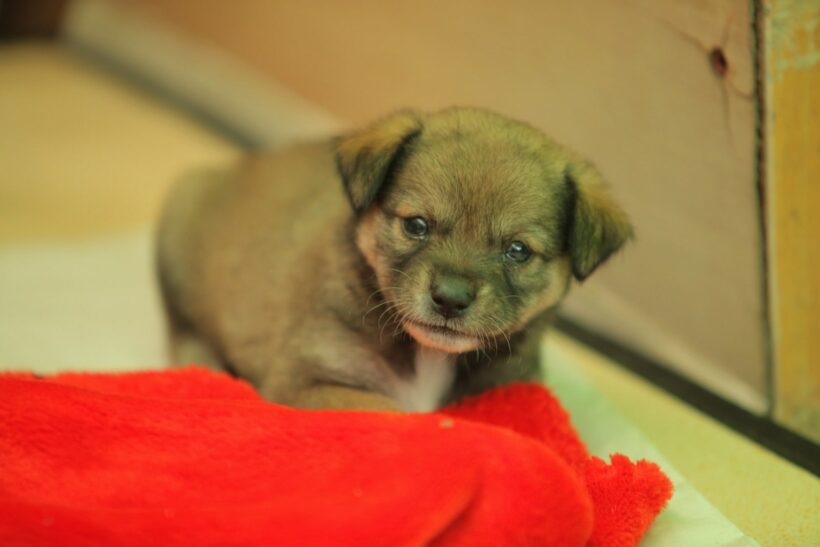 (12 minute read)
A media release from soidog.org
The panic over rabies that erupted at the beginning of this year seems to have died down. Fourteen people have died; dozens of dogs were poisoned and thousands more died after being incarcerated in government pounds as officials across the country stumbled to stamp out the spread of the disease.
Yet absolutely nothing was done about a potentially deadly contributor to the spread of the disease: puppy factories and the sale of their product – puppies – in markets and pet shops.
There are well-run, well-meaning puppy factories in Thailand, whose operators are genuinely concerned for the welfare of the pups and look after them well. There are also families and individuals who breed their pets for a little extra income. They, too, look after the pups well.
But there are many other much darker places where the owners regard puppies solely as product, produced at the minimum possible cost in order to maximise profit. Puppies from farms such as these are trucked all over the country for sale to pet shops or in markets.
If the pups are not sold quickly, they are simply dumped. Why would anyone deliberately throw away "product"?
John Dalley, founder and leader of the Phuket-based Soi Dog Foundation, explains, "In a puppy factory, the 'dams', or producing mothers, are kept constantly pregnant until they can no longer produce, at which point they are useless to the factory owner, who dumps or kills them.
"The pups that have been taken to market but have not been sold, won't be brought back to the factory; their mother is already pregnant with a new litter and won't look after them.
"If you take a purely objective 'lowest possible cost' business approach to breeding dogs, there is no point in taking them back to the factory, where you would have to pay to feed them, because the mother will not. So, you dump them."
He says that Soi Dog also comes across litters of pups with birth defects that have been dumped. He believes that these, too, are often the products of puppy factories.
"The owners don't bother to bring in new blood until the increasingly excessive inbreeding between the mother dogs and their sons results in genetic disorders. Only then may they feel they have to bring in new bloodstock.
"But the defective pups have no value and are doomed to be thrown away."
In addition, "pure bred" dogs often suffer from diseases caused by inbreeding. Breeds that are popular in Thailand because of their cuteness, such as Shi Tzus, French bulldogs and pugs, for example, are susceptible to breathing difficulties and eye diseases.
As the veterinary bills mount, some owners may decide it's better simply to get rid of the dog.
Or the dog may die. Puppy factory owners don't care, Mr Dalley says, if the cute puppies they are selling are in poor health and die after being bought. Indeed, if a cute puppy dies, the buyer may go back to the market to buy a replacement – for the vendor, that's a double sale to the same buyer.
Also, thrown away or dumped in temples around the country are perfectly healthy pups that were sold to people who did not realise that puppies pee on carpets or sofas, or chew expensive shoes. They have no idea how to train their pup not to behave in such distinctly uncute ways. So, they throw them away.
To dog lovers all of this may seem horribly distressing but others may ask, "Why are you telling me this? How is it relevant to my life?" The answer is that there is an added dimension to puppy factories: the connection mentioned above between rabies and factory puppies.
Puppies need to be 12 weeks or older before they can be vaccinated against rabies.
But most factory puppies sold in markets and pet shops are much younger than that – as young as four weeks – because they are cuter and cuddlier and therefore sell more easily. But none of them are vaccinated. They are too young.
Thousands upon thousands of these very young pups are moved around the country every month, Dalley says.
"And given that many of the puppy factories are all about profit, they probably don't spend money on vaccinating the mothers. If a dam contracts rabies, she will pass it on to her pups.
"Rabies is endemic throughout Thailand except, according to the government, in Phuket. Some parts of the country, as we have seen, can become hotspots. Imagine if unvaccinated pups from close to a rabies hotspot are brought to a market near you."
What few people understand, he says, is that humans do not usually contract rabies from some crazed foaming-at-the-mouth monster that attacks them in the street. The majority are bitten by their own pet, or licked on an open wound – which transfers the virus just as effectively.
Particularly effective at transferring rabies are playful puppies, with their needle-sharp baby teeth. Unvaccinated puppies such as the ones from puppy farms.
There was a case 8 years ago that became a news headline when a pet shop owner of 'Take Care Pet Shop', located in the renowned JJ Market, in Bangkok, died of rabies after getting bitten by one of the dogs she was selling. The scare spread across the pet area of the market and the Bangkok Metropolitan Administration (BMA) had to warn customers from Take Care Pet Shop to monitor the puppies and dogs they bought from there. (news link https://news.mthai.com/general-news/68321.html)
Dalley says, "Given the 'rabies outbreak' scare earlier this year, I am surprised that the government has done nothing to regulate and curb the trade in factory-bred puppies.
"We saw they were capable of controlling the movement of livestock when the H5N1 bird flu took a grip on Thailand from 2004 to 2006."
Those Thai government actions were effective. Seventeen people died in Thailand in that period. But World Health Organisation figures show that there have been no deaths from bird flu in Thailand since then.
"That unvaccinated puppies can legally be transported from rabies-endemic areas to a rabies-free area such as Phuket is madness," Dalley says.
He notes, "In Thailand there are no regulations at present governing puppy factories which potentially are producing rabies-infected puppies and also adding to the stray dog problem.
"We would also like to see the government insist that dogs that are flown around the country must have proof of vaccination, and that police at check points be empowered to check that litters of puppies being transported by road also have proof of vaccination."
And if you want a puppy, he adds, "At Soi Dog, we have many looking for new homes. They are healthy, fully" vaccinated and – best of all – they are free to a good home."

Keep in contact with The Thaiger by following our
Facebook page
.
Never miss out on future posts by
following The Thaiger
.
4 billion baht medical hub planned for Phuket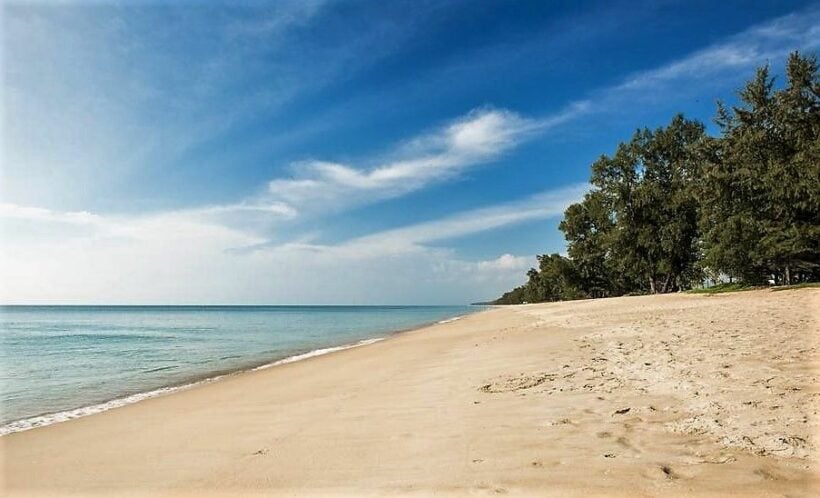 Phuket officials are setting aside around 4 billion baht to transform medical tourism in the southern province of Phuket, by developing a state-of-the-art treatment hub in the north of the island. The Bangkok Post reports that the Treasury department is planning to give the Public Health Ministry permission to use 141 rai of government land in the sub-district of Mai Khao, close to Phuket International Airport. It's not the first time the proposal has come to light.
The concept is gathering support as Phuket battles to diversify its attraction beyond a tropical holiday island.
The aim is to develop Phuket as a world-class health and wellness destination, with facilities that will attract medical tourists from all over the world, as well as providing a high standard of treatment to the local population. It's understood the facility will provide a full range of health services, including long-term care, and hospice and rehabilitation services.
The island already has a well-developed medical tourism market, but has been based around local hospitals and clinics linking up with foreign marketing companies in the past. "The International Medical and Public Health Service" has been conceived to create more long term financial security and diversification, and value-added tourism in Phuket, as the island has taken a heavy financial hit over the past 7 months.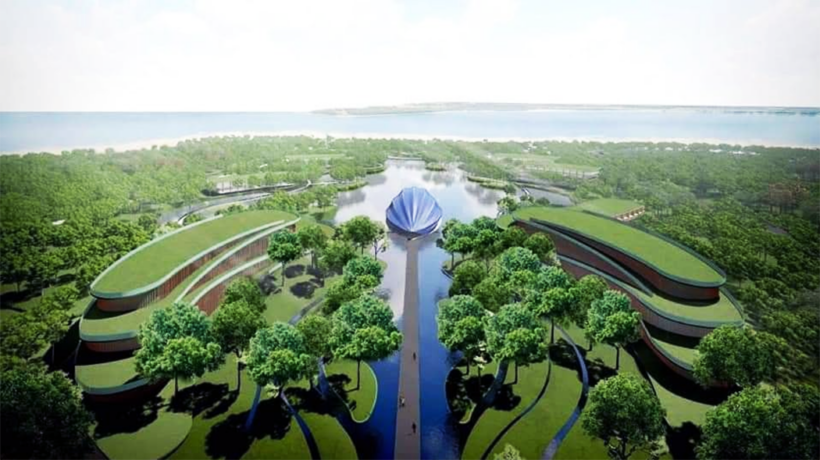 PHOTO: Phuket Andaman News
The plan was first suggested in 2017, by then governor, Noraphat Plodthong and confirmed by the director of Phuket's Vachira Hospital, Dr. Chalermpong Sukontapol, in July. At that stage, the estimated budget was 3-4 billion baht. The director-general of the Treasury department, Yuthana Yimkarun, says the plot is being offered to the Health Ministry for free. The land is thought be worth around 1 billion baht.
Yuthana says the ministry will manage investment, with approximately 2 billion baht required for the first stage of the project. Construction of the facility is expected to be completed over 2 years.
Meanwhile, it's understood that unused government land that is currently managed by various government agencies may be moved under the remit of central government, with a view to increasing its worth. According to the Bangkok Post report, just 4% of government land is directly managed by the Treasury. The other 96% is controlled by various government agencies. Yuthana says the plan is to increase the percentage of state-owned land under the Treasury's management to 10% within 2 years.
SOURCE: Bangkok Post
Keep in contact with The Thaiger by following our
Facebook page
.
Never miss out on future posts by
following The Thaiger
.
"Open the borders, safely", Bill Heinecke, Minor International interview – VIDEO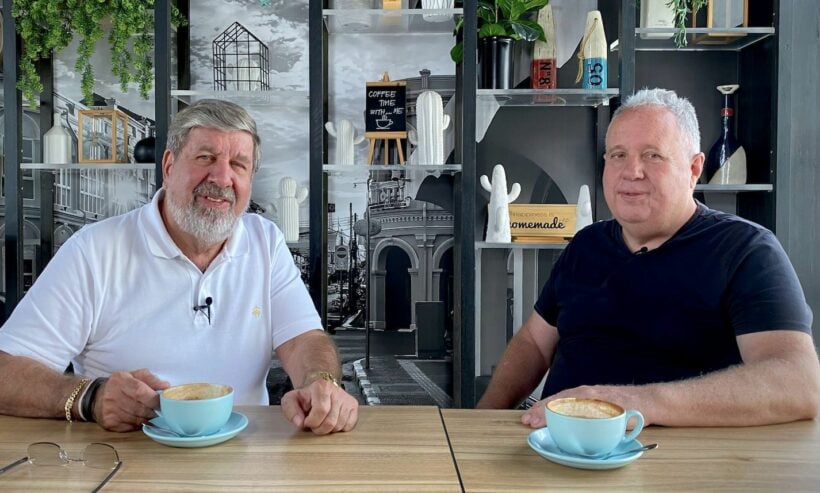 Bill Heinecke speaks to Bill Barnett. The two heavy-hitters of Thailand's hotel and hospitality sector, mull over the current Covid situation and the reopening of Thailand's borders to some form of tourism. Bill Heinecke is the Chairman and Founder of Minor International.
Bill Barnett is the Managing Director of c9hotelworks.com
Now the Thai government has approved the special long-term tourist visa scheme (STV), hoteliers are remaining skeptical about reopening due to the lack of clarity in the recent announcement, which will reportedly take effect next month. The president of the Thai Hotels Association's southern chapter says more hoteliers will consider reopening if the government gives further information about the plan in terms of prospective markets, arrival dates, origin countries, and flights.
Such details would allow hotels to prepare themselves ahead of time to offer services as alternative state quarantine premises as at least 60 hotels in Phuket are awaiting approval to operate such facilities.
Keep in contact with The Thaiger by following our
Facebook page
.
Never miss out on future posts by
following The Thaiger
.
Now they're coming… Special Tourist Visa flight set for Tuesday – Tourism and Sports Minister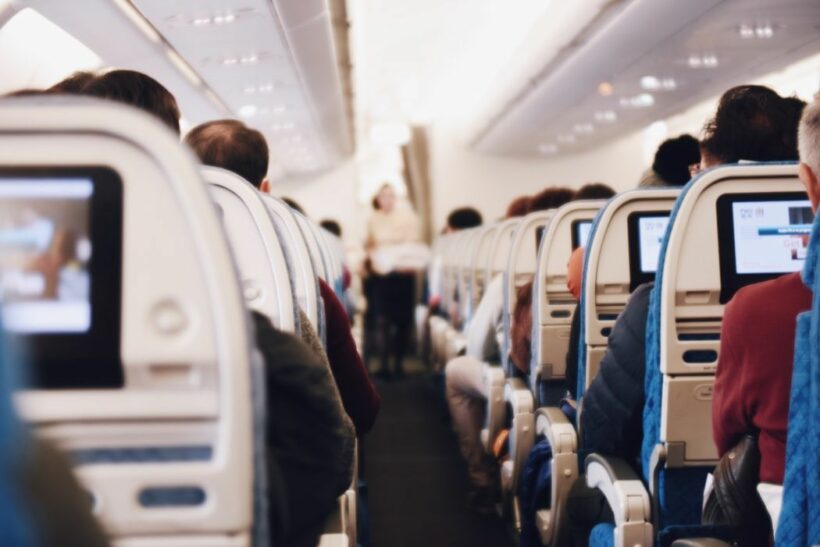 After much confusion and a few apparent 'misunderstandings', Chinese tourists on the Special Tourist Visa will actually arrive on October 20 and 26. At least that's what Tourism and Sports Minister Phiphat Ratchakitprakarn says, according to the Bangkok Post. The first group is said to arrive 4 days from now in Bangkok (if they actually applied for the visa this time).
Reports circulated for weeks about a flight of 120 to 150 tourists set to arrive in Phuket on October 8 from Guangzhou, China. An announcement was made shortly after the flight was due to arrive with Tourism Authority Governor Yuthasak Supasorn saying "administrative issues" had caused the delay.
It was later reported that no one from Guangzhou had actually applied for the visa and it was all just a misunderstanding after the Tourism Authority of Thailand reportedly passed off a list of those "interested" in the visa as actual applications.
This time, the Post is reporting the first group of 120 tourists from Guangzhou will arrive at Bangkok's Suvarnabhumi Airport on Tuesday. Another group of 120 tourists, also from Guangzhou, will arrive on October 26, but the Post didn't say where that flight will land.
It's apparently the same group that was planned to arrive in Phuket on October 8, but the minister claims the trip was postponed due to the Vegetarian Festival which is planned to run until October 25. Both the Phuket governor and National Security Council secretary general had claimed the festival was the reason for the delayed flight and was intended to ease fears of Covid-19 for the festival-goers coming in from the rest of Thailand.
Even though the new long stay tourist visa is good for 90 days, and can be renewed twice, the tourists will only stay in the country for 30 days, with 14 of those days in quarantine. Phiphat says the Tourism Authority of Thailand will find activities to keep the tourists occupied while in quarantine.
The visitors will be the first international tourists after a 6 month ban to prevent the spread of Covid-19. Thai officials have been discussing plans for months about how to safely reopen borders to revive the country's economy which is heavily driven by the tourism industry. Officals are now talking about cutting down the mandatory time for quarantine from 14 days to 7 days to help entice people to visit.
SOURCE: Bangkok Post
Catch up with the latest daily "Thailand News Today" here on The Thaiger.
Keep in contact with The Thaiger by following our
Facebook page
.
Never miss out on future posts by
following The Thaiger
.