BKK Conference tackles rising road toll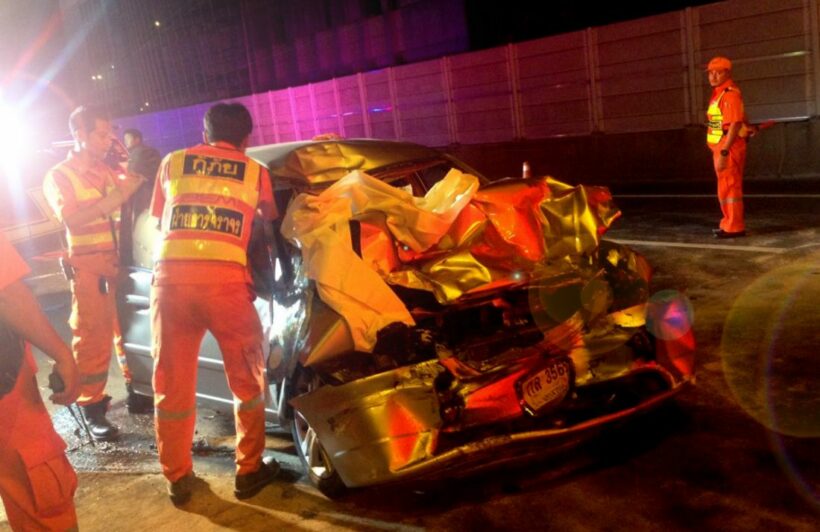 by Pratch Rujivanrom
Country can learn from Vietnam on promoting safety, say who experts
Leading international road safety experts are urging Thai authorities to follow Vietnam's example by setting up a central agency to directly mitigate the country's severe accidents problem as well as create a digital traffic database to enhance traffic-law enforcement.
Some of the world's top experts and academics gathered in Bangkok on the opening day of 13th World Conference on Injury Prevention and Safety Promotion yesterday.
The high number of deaths and injuries from road accidents in Thailand was among the key issues discussed. The experts considered the numerous efforts to promote road safety which have failed to stop the increasing number of casualties.
Dr Wittaya Chadbunchachai, director of the World Health Organisation's (WHO) Collaboration Centre for Injury Prevention and Safety Promotion, said Thailand has long been struggling to solve the serious road-safety problem, and the number of road-traffic casualties continues to rise.
He said there was an urgent need for Thailand to drastically alter its strategies on road-safety promotion and learn from the success of other countries.
"Thailand ranks second among countries with the highest deaths from road accidents, and the situation seems to be worsening. We have analysed and found two major factors that make Thailand's efforts to mitigate the problem ineffective: weak law enforcement and the lack of a direct central agency to tackle the problem," Wittaya said.
He pointed out that among Asean countries, Vietnam has the most progressive measures to mitigate road-traffic accidents. Vietnam has a central agency, National Traffic Safety Committee, which works directly on road safety promotion, creates strategies and effectively mobilises implementation of the policies.
As a result, Vietnam has reduced the number of brain injuries from traffic accidents per year by 500,000, while also preventing more than 15,000 premature deaths, which can save over US$3.5 billion (100 billion baht) in economic losses due to road-traffic injuries, he said.
Dr Etienne Krug, director of the WHO's Department for Management of Noncommunicable Diseases, Disability, Violence and Injury Prevention, also urged the Thai government to create an agency working directly on road-safety promotion.
He said that since many agencies were involved in this issue, it had created discord in the country's road-safety promotion policies.
"I think Thailand needs a lead agency on road safety. One agency that is in charge of road-traffic injuries prevention, which reports directly to the prime minister," Krug said.
"The mission to ensure road safety and mitigate road-traffic injuries in Thailand needs collaboration from all stakeholders, and it is not only the duty of the authorities but also of road users to have more consideration for other people on the road."
According to WHO, more than 25 million people around the world die every year as a result of road accidents, while in Thailand, the Road Accidents Data Centre for Road Safety Culture reported that 13,111 people had died from road accidents since the beginning of this year, while 850,461 had suffered injuries.

STORY: The Nation
Keep in contact with The Thaiger by following our
Facebook page
.
Tax on salt content being considered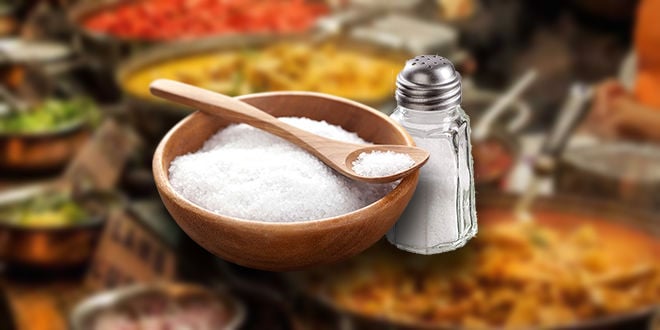 The Excise Department is considering imposing a tax on the salt content of food to encourage food producers to reduce the sodium content of snacks, instant noodles and seasoning cubes.
The director of the Office of Tax Planning said that the department is discussing a limit on the amount of sodium food can contain, in line with the standard set by the World Health Organization (WHO), which is 2,000 milligrams of salt per day.
In reality, Thai people consume an average of 1,000 milligrams per meal, making their daily intake well above WHO guidelines, according to the director.
He said any tax imposed would be at a level which would encourage food producers to reduce the sodium in their processed food without being punitive, adding that the proposal isn't intended to generate more tax revenue, but to help protect the health of consumers. Excessive sodium in the diet can lead to high blood pressure and kidney disease.
Fish sauce, soy sauce and salt would not be taxed.
SOURCE: thaipbsworld.com
Keep in contact with The Thaiger by following our
Facebook page
.
Army chief not planning a leap into political life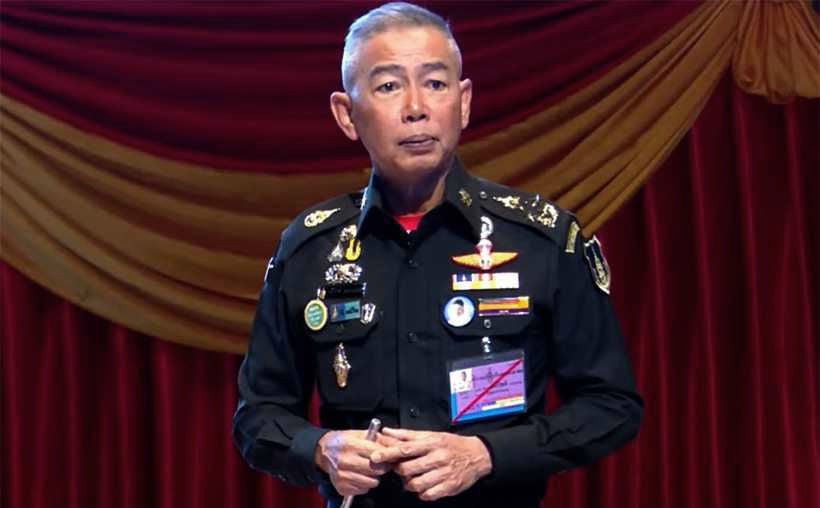 Army chief General Apirat Kongsompong will have to wait for two years after he retires before he can run for PM, the Deputy PM Wissanu Krea-ngam has declared – while Apirat himself claims it's not even something he's considering.
The Nation reports that Prawit Wongsuwan, another Deputy PM, had suggested that Apirat should be Thailand's next PM, but Wissanu insists this could not happen immediately.
"Apirat is not qualified to be the prime minister because he is a government official and when he retires as Army chief, he will no longer be a senator. According to the Constitution, he has to wait for two years after he retires if he wants to take a position in the Cabinet."
Apirat claims that a move into politics is not something he's interested in at this time. Earlier this month, while speaking on the topic of national security, he controversially stated that he was opposed to the efforts to change the junta-sponsored Constitution.
This prompted academics and opposition politicians to accuse him of meddling in politics, with the PM having to defend him, saying Apirat just wanted what was best for Thailand.
Some are viewing Prayut's defence of the Army chief as paving the way for Apirat to become his successor when his term in office ends.
SOURCE: nationthailand.com
Keep in contact with The Thaiger by following our
Facebook page
.
Noble consort has Royal titles removed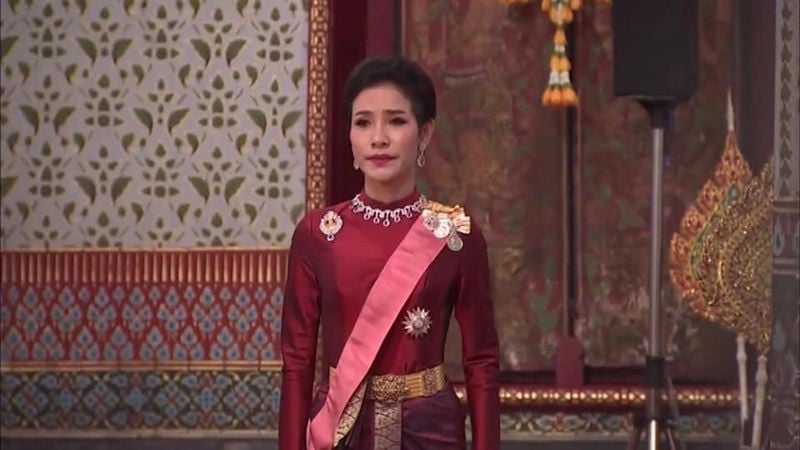 The Nation reports that Sineenat Wongvajirapakdi has had her "noble consort" (Chao Khun Phra) title removed by King Rama X along with her military rank.
Yesterday, The Royal Gazette reported that His Majesty King Maha Vajiralongkorn Phra Vajiraklaochaoyuhua had recalled Sineenat's Royal citing undesirable behaviour and disloyalty to the Royal Family.
It also reported that Sineenat had been opposed to the appointment of Queen Suthida and had also used Their Majesties' names to issue orders that personally benefited her. It's understood she also engaged in activities for which she did not have His Majesty's approval, causing confusion among the general public.
SOURCE: nationthailand.com
Keep in contact with The Thaiger by following our
Facebook page
.