Another beaten Thai Army private dies of injuries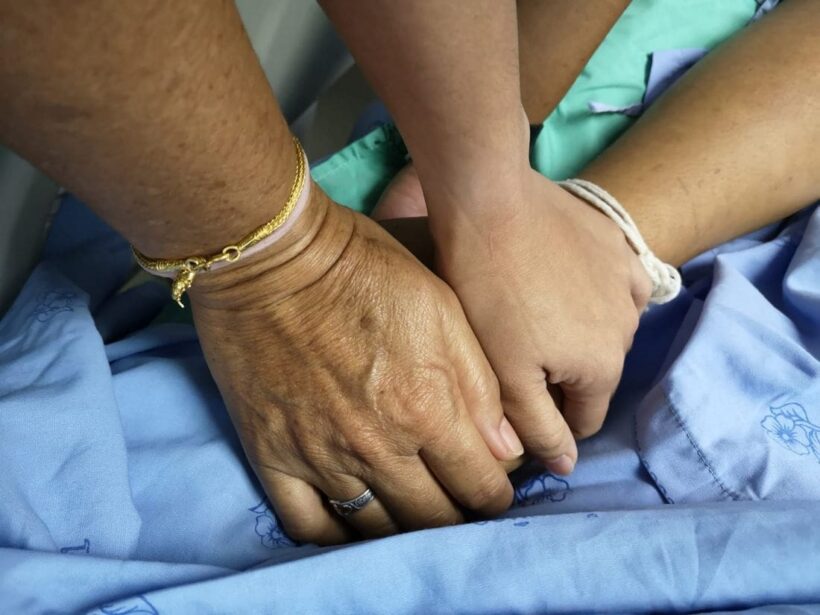 PHOTO/VIDEO: Facebook/Rejecttime Yok
Infantryman Khacha Pacha, hospitalised onAugust 21 after being beaten by three other soldiers at a Lop Buri Army camp, has died this morning. His pregnant wife confirmed the death on her Facebook page today (Friday).
It included a photo of her hand grasping his as he lay in his hospital bed and the caption, "I know you are very tired and you fought to survive until the end. Rest in peace."
Another relative posted a similar photo with the caption about "Khem" (Khacha's nickname): "Khem fought the best he could and passed away at 5.45am."
Khacha's injuries were initially believed to have been acquired while he was being disciplined. But Lt-Colonel Monchai Yimyoo, commander of the 31st Infantry Regiment (King's Guard), and Army chief General Chalermchai Sitthisart have denied this.
They insisted that Khacha was in the minority in a "three on one" fight and Monchai said the three assailants, all Army privates who have not been named, confessed to attacking Khacha during an argument. He said the three had been disciplined, along with their supervisor of the time.
Khacha's family had filed a complaint with Muang Lop Buri Police seeking assault charges. The case is ongoing and the charge could become more serious now that he's died.
Khacha, father of a toddler and soon-to-be born baby, was conscripted in May 2017. He was taken to hospital on the night of August 21 by Army officers who claimed he'd suffered acute cardiac arrest from "an unknown cause".
He'd been on a respirator in intensive care with what doctors estimated to be a 30 percent chance of survival.
His condition worsened early this month as his brain swelled and he developed infections in the lungs and blood.
STORY: The Nation


Read more headlines, reports & breaking news in Thailand. Or catch up on your Thailand news.
PM Prayut kicks the election can down the road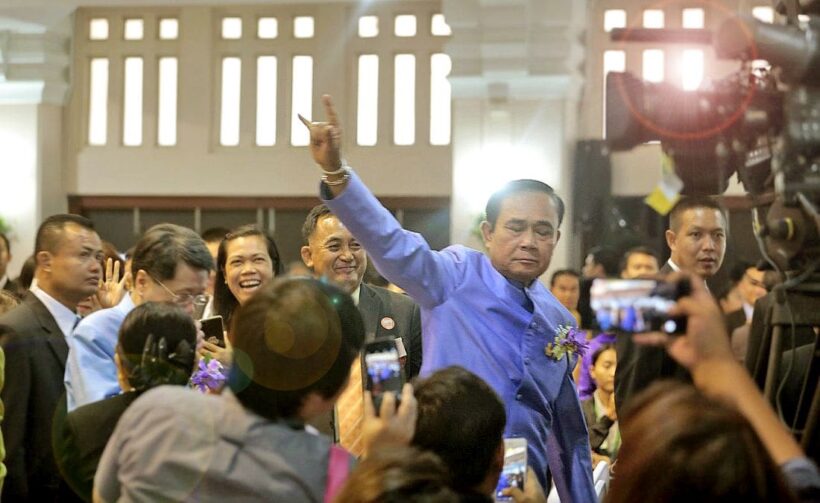 PHOTO: The Nation
February 24? No.
March? April? Maybe May?
PM Prayut Chan-o-cha has reaffirmed today that election will definitely be held by May 9 but gave no indication when exactly it will take place. It's the first time he's ever uttered an actual date.
He says that under the new Thai Constitution, May 9 is the final date election can be held but that his government needs to start making preparations for the Royal Coronation. Under the Constitution, a general election must be held within 150 days after the law on MPs election was promulgated. That was December 9 last year.
He also made a plea to the Thai voters not to "get bored" with him saying his administration will have to be around for a little while longer.
The PM, speaking at a National Teacher's Day function, said the country was advancing toward full democracy with the election to be held definitely by May 9.
The explained that the tentative date of February 24 was no longer legally possible given the fact that the Royal decree for the poll failed to be announced last week as widely expected.
Meanwhile the Army Commander-in-Chief Gen Apirat Kongsompong yesterday warned the activists
"not to cross the line" in their plans for a protest this Friday. They're demanding that the election must be held before March 10.
PM Prayut also pleaded asked the public for help to "maintain peace and order" during the lead-up and the coronation.  He said the election and the coronation ceremony are two separate issues and , therefore, should not be mixed together.
SOURCE: Thai PBS
The internet booms and print languishes in 2019 advertising spend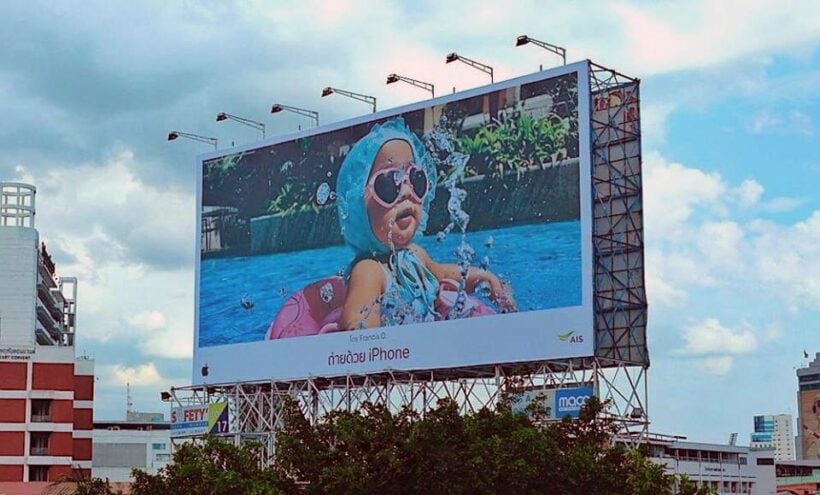 Thailand's Digital advertising market spend is poised to reach 124 billion baht in 2019. That's a growth of nearly 5%. But newspapers, magazines, Cable TV and radio are on the nose as marketers stick with terrestrial TV and ramp up their digital portfolios.
"Digital media is expected to grow 20% and is will nearly equal the value of TV advertising within 3 years," says Pathamawan Sathaporn, managing director of Mindshare, a global marketing and media network.
Compared to the past year, advertising spend in cable TV and newspapers will be down nearly 15% and magazines a whopping 24%. At the same time Digital TV advertising is expected to increase 14% and internet advertising just over 20%.
According to Mindshare, the top 10 advertising sectors remain consistent… media and marketing, motor vehicles, non-alcoholic drinks, government, skincare and preparation, communications, leisure, dairy products, pharmaceuticals, and retail.
Mindshare say there are key trends for this year, all of them digital.
"Facebook Live and other streaming content providers will become a new method for marketers. Social networks are going to reach critical mass, outrunning traditional media with Google, Facebook, YouTube, and Line altogether making up one-third of digital advertising."
In 2018, ad spending in Thailand was 118.4 billion baht, up 5.7% from 2017.

Pathamawan Sathaporn, managing director of Mindshare
Air quality for Thailand – January 16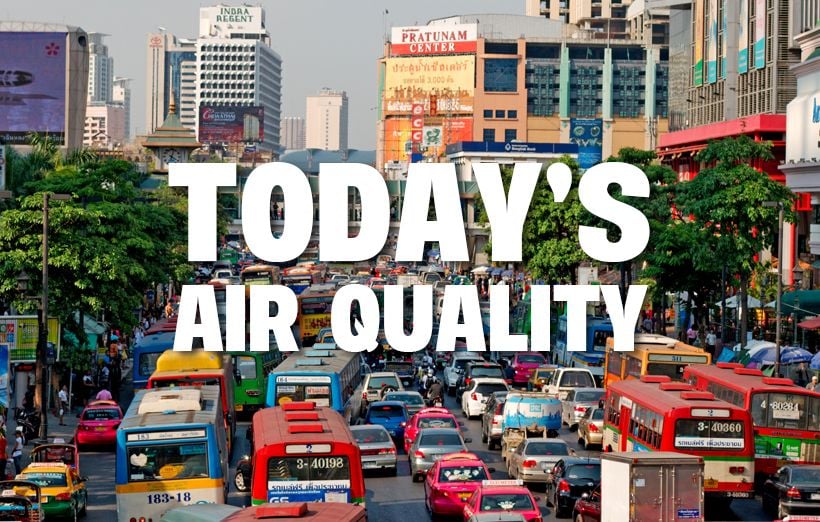 Northern Thailand



Central Thailand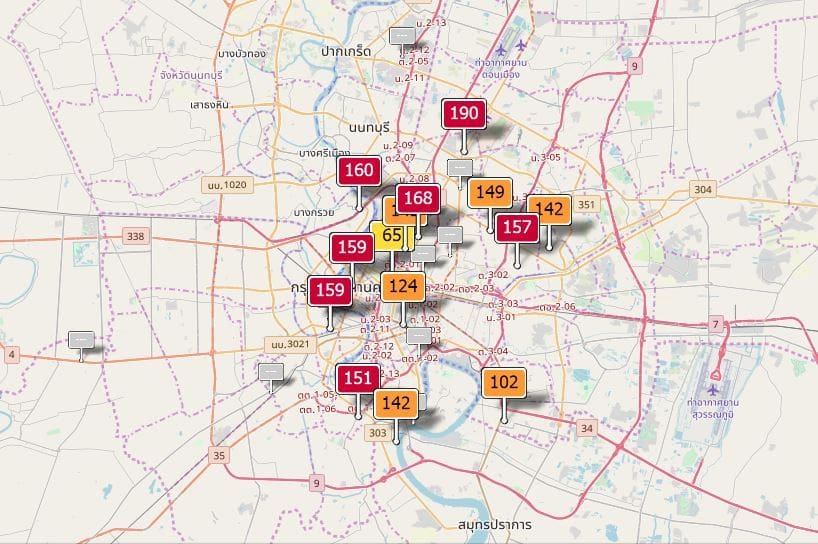 Southern Thailand