Air quality for Thailand – January 29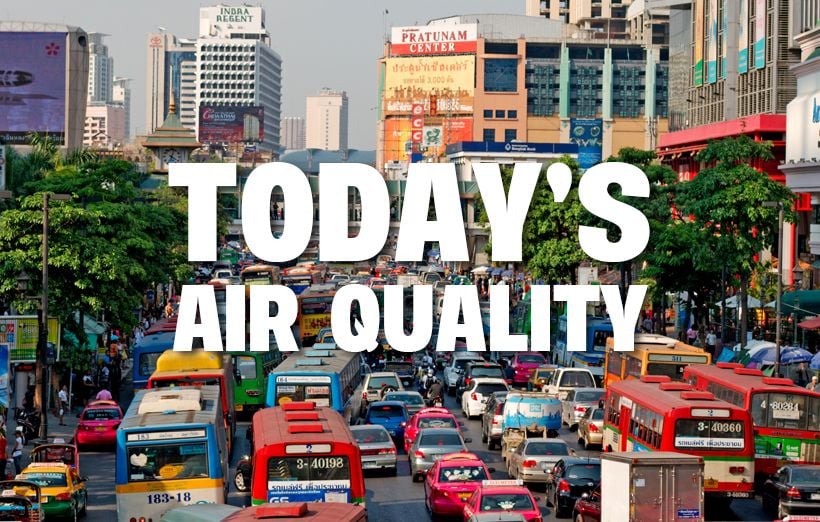 Central Thailand
Everyone may begin to experience health effects; members of sensitive groups may experience more serious health effects

Northern Thailand
Members of sensitive groups may experience health effects. The general public is not likely to be affected.
Southern Thailand
Air quality is acceptable; however, for some pollutants there may be a moderate health concern for a very small number of people who are unusually sensitive to air pollution.

Keep in contact with The Thaiger by following our
Facebook page
.
Never miss out on future posts by
following The Thaiger
.
Jailed Thai activists, protest leaders, pro-democracy doctor, released on bail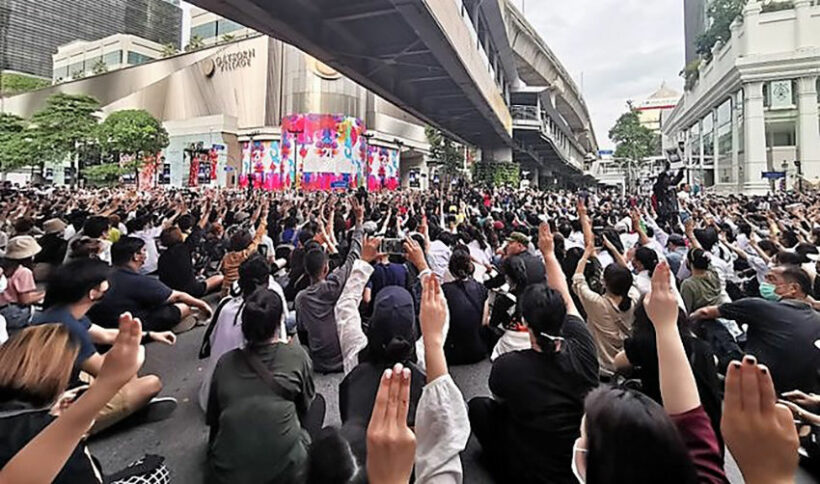 Thailand's Appeal Court has granted bail to a number of anti-government protesters and protest leaders, on condition there is no repeat of the offences they're accused of. They must also report to the court every 2 weeks. Those released include Chaiamorn Kaewwiboonpan, the singer-songwriter known as "Ammy", as well as Panusaya Sithijirawattanakul, spokesperson for the Student Union of Thailand, Natchanon Pirote, a protester arrested alongside Panusaya, and Parit Chiwarak, aka, "Penguin".
Yesterday's three "pop up" protests were held outside of central Bangkok and again surprised police. The protest gatherings all attracted up to 2,000 people each and were held, and then dispersed, peacefully, without police intervention.
The 3 protest leaders, Parit, Panusaya, and Natchanon, were detained for their role in political rallies held at Thammasat University's Rangsit Campus between July 27 and August 10. They have been charged with sedition, violating the Covid-19 emergency decree by holding an illegal gathering, using an amplifier without authority to do so, and breaking the Computer Crimes Act. The other protesters granted temporary release were arrested the day after they attended an anti-government rally at Bangkok's Democracy Monument on October 13. They are being charged with several offences, including violating the emergency decree and breaching traffic regulations.
Also granted temporary release is pro-democracy medic, Tossaporn Serirak, formerly of the Pheu Thai Party. He was arrested on Friday for helping injured protesters in Bangkok. Yesterday, he was granted bail by a Bangkok court, after he too was charged with violating the emergency decree. His release is dependent on him not repeating the offence and reporting to the court when summonsed to do so.
Tossaporn has allegedly been showing up at rallies to provide first-aid treatment when required, and says he will continue to fight for democracy. Nation Thailand reports that on Friday, he was seen berating authorities for their treatment of unarmed protesters, while offering to treat those affected by irritants from water cannons at the Police General Hospital.
SOURCE: Nation Thailand
Keep in contact with The Thaiger by following our
Facebook page
.
Never miss out on future posts by
following The Thaiger
.
Thai authorities push to ban, censor news outlets and social media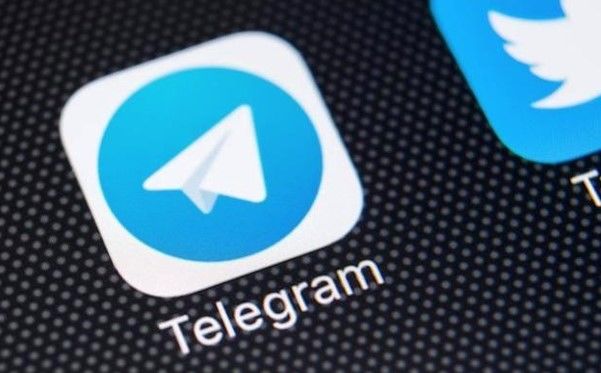 Police are now cracking down on local media outlets covering the pro-democracy protests as well as activist group Facebook pages because they are a "threat to national security". In addition to the police's request to ban the content, the Digital Economy and Society Ministry is attempting to censor the Telegram social media application, saying it too poses a "threat to national security."
The young Thai protesters are tapping into a strong social media network, and have "weaponised" the social and messaging platforms. The main App they are now using, to communicate their intentions, is "Telegram", developed by a young Russian couple but now operating out of Germany. The App features encypted messages, impossible to track, and has 400 million monthly active users.
Telegram is a cloud-based instant messaging, video telephony and voice over IP service with end-to-end encryption for secret chat only, whereas Cloud chat uses client-server/server-client encryption and its messages are stored encrypted in the Telegram Cloud – Wikipedia
The Free Youth movement Facebook page, which is run by pro-democracy activists, as well as Voice TV, Prachatai, The Reporters and The Standard could be shut down or censored following the warnings (the Free Youth Facebook page is still available as of 8.30pm Monday). National Police Chief Suwat Jangyodsuk signed an order, which circulated on social media, requesting the Telecommunications Commission and the Digital Economy and Society Ministry to ban those media outlets and the Facebook page.
The State of Emergency imposed early last Thursday morning bans public gatherings of more than 5 people, but also allows authorities to ban media that is considered a threat to national security.
Earlier this morning, a journalist from The Reporters said the order was not yet official and she would continue doing her duty and report on the pro-democracy protests.
Many other journalists as well as protesters and critics have spoken up against the move to silence the media. The former finance minister and government critic Thirachai Phuvanatnaranubala posted on his Facebook page saying Thailand was taking steps back to a "complete dictatorship."
Over the weekend the Bangkok Post also came under fire for reporting false information about the reason for the closedown of the BTS and MRT networks on Saturday. They eventually were forced into a retraction of the misinformation. One of their reporters, who had been covering the protests on Facebook Live feeds, has also been either dismissed or has resigned, over his "commentary" that was out of step with the Post's editorial framework.
The government has ordered to censor @prachatai, @thereportersth, @thestandardth, and @FreeYOUTHth. #saveสื่อเสรี tops Thailand's Twitter.

Honored to report accurate info about human rights and political development in Thailand, we'll try our best in continuing to do so. pic.twitter.com/d6uc8PinzF

— Prachatai English (@prachatai_en) October 19, 2020
SOURCES: Bangkok Post | Nation Thailand
Keep in contact with The Thaiger by following our
Facebook page
.
Never miss out on future posts by
following The Thaiger
.
Thailand News Today | Protest update, Samui wants cheap flights, Isaan croc hunters | October 19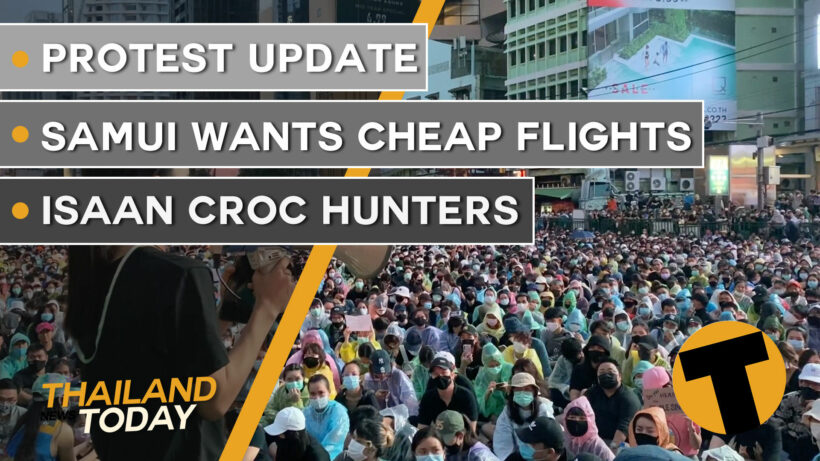 Thailand News Today, a daily wrap up of the day's news, delivered, free on YouTube and Facebook. Thailand's most popular English-speaking news program, hosted by Tim Newton. Please subscribe to the YouTube Channel.
House speaker proposes extraordinary parliamentary session in wake of political unrest
A weekend of intense protest gatherings has resulted, if nothing else, in the Thai Parliament's lower house speaker proposing an extraordinary session of parliament to discuss the current protest situation and a possible way forward.
The speaker of the lower house, Chuan Leekpai, has been discussing the matter with government and opposition MPs today.
Anti-government protests, which began in mid-July, have grown in intensity and frequency, as activists demand the resignation of PM Prayut Chan-o-cha, the dissolution of parliament, and fresh elections. They are also calling for a re-write of the constitution and for reform of the role of the Thai Monarchy.
Most observers see the current demands, laid out by protest leaders in a 10-point manifesto, as a "bridge too far", and that there is little room for compromise in the current political structure. The government's pro-royalist and conservative agenda, and its support from the Thai Army, is in stark contrast to the protester's demands for greater democracy, reforms in Parliament and the role of the country's revered monarchy.
Several protest leaders have already been arrested and the PM has declared a State of Emergency in Bangkok, banning gatherings of more than 5 people. Protesters continued to defy the ban over the weekend, assembling in their thousands, both in the capital and around the country.
On Friday night, riot police used high powered water cannons to force an end to a peaceful protest at the Pathumwan intersection, a decision greeted with widespread criticism from human rights groups, political observers and social media.
Last night, protesters gathered in their thousands at Victory Monument, the Asok-Sukhumvit intersection, by the Imperial World Samrong shopping centre and marched to the Bang Na intersection as well. Another 20 locations outside of Bangkok also hosted pro-democracy protests including the central provinces outside of the city in Nonthaburi and Pathum Thani, in Khon Kaen, Phuket, Surat Thani, Chiang Mai and Pattaya.
Thai PM adopts more conciliatory tone with protesters
Meanwhile, it appears that the Thai PM Prayut Chan-o-cha has switched gear to a softer tone with the young protesters calling for his resignation.
Following Friday night's removal of protesters from the Bangkok intersection, the new, more conciliatory tone coming out of government house over the past three days has been broadly welcomed… certainly by the protesters.
The approach is in stark contrast with Friday evening's statements from the PM that he had no intention of resigning, and that the riot police had acted "within the law".
A government spokesman was also quoted as saying the administration is willing to listen to the issues being discussed and work to find solutions.
"The government is willing to listen to everyone's problems and continues to solve problems in all areas."
Meanwhile the protesters have spent most of the weekend demanding that the arrested protesters be released immediately.
Koh Samui tourism operators want cheaper flights to lure tourists
Koh Samui needs more visitors, from anywhere. A number of hotels on the island are now certified for alternative local state quarantine and tourism officials are looking to lure travellers in with cheaper flights.
But getting the prices down could be difficult. President of the Tourism Association of Koh Samui says both the airport and pier are owned by the private sector, in the case of the airport, Bangkok Airways.
The Bangkok Airways' monopoly has kept the cost of air fares to Samui inordinately high, when compared to most other air travel costs around the country.
Lucky escape for chickens in Udon Thani as crocodile caught trying to enter coop
And plucky rescue workers in the north-eastern province of Udon Thani have ruined a hungry crocodile's dinner plans, capturing it as it was trying to enter a chicken coop.
Local rescuers were called to remove the 3 metre long croc as it was attempting to enter the chicken enclosure and enjoy some lunch.
It's understood it took the workers, who admit to having no experience in handling crocodiles, around an hour to wrestle the crocodile and get a rope around its mouth. It then needed 5 men to transport the croc to a waiting vehicle, with the animal putting up a fight the whole way. The homeowner says she believes the animal escaped from captivity at a nearby crocodile farm.
Keep in contact with The Thaiger by following our
Facebook page
.
Never miss out on future posts by
following The Thaiger
.