Advertising on The Thaiger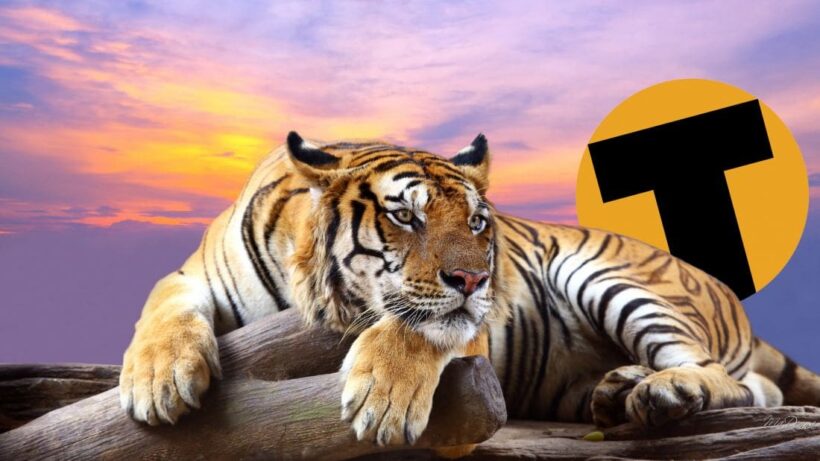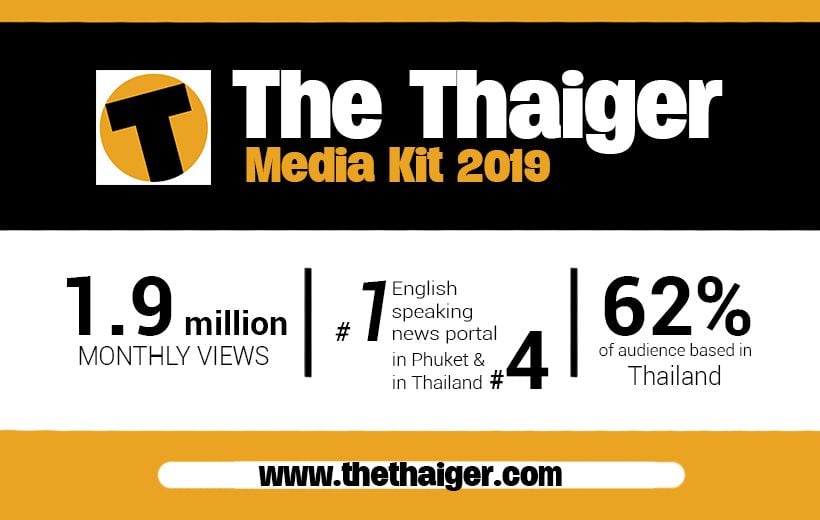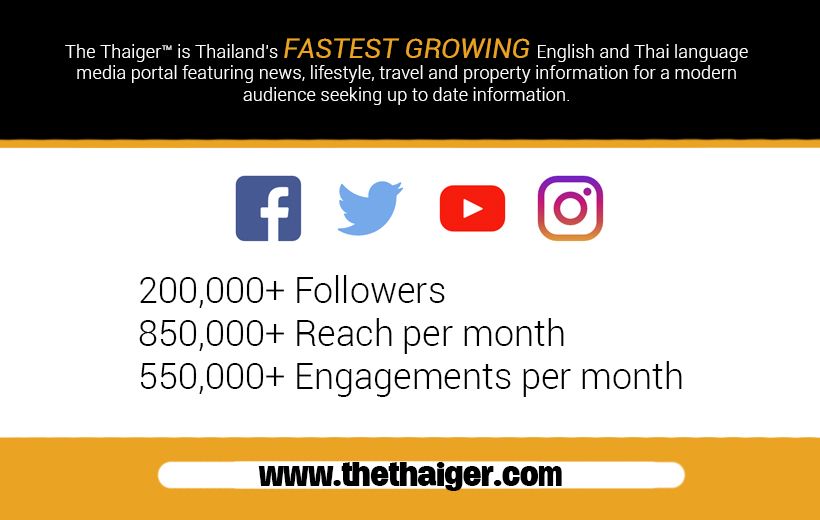 .
WELCOME TO THE THAIGER
Our website has skyrocketed in new user from 275,000 page views per month at the start of 2018 to 2.1 million page views in February 2019, representing more than 1.3 million sessions. (Google Analytics)
The Thaiger crosses a number of platforms including the main website, a smartphone App, Facebook pages, YouTube Channel, Instagram, Twitter and Phuket's 102.75 FM – all with ONE brand, The Thaiger.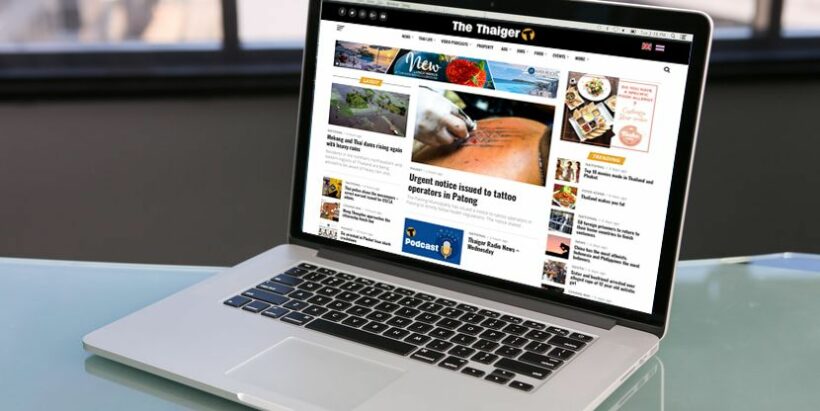 WHO IS THE THAIGER?
The Thaiger was launched as a radio station and Facebook page on October 1, 2016. The company then purchased the digital assets of the Phuket Gazette in July 2017 and rebranded all products under 'The Thaiger' in April 2018. Since that time the business has grown into one of Thailand's leading English-speaking news portals (currently #4) and #1 in Phuket.
62% of our website audience is based in Thailand and 75% of our audience access our services through a smartphone. thethaiger.com website is in English and Thai.
Since July 2017 thethaiger.com has grown at an average of 18% every month.
Advertising is available on our website, Facebook pages, radio station, daily email to subscribers.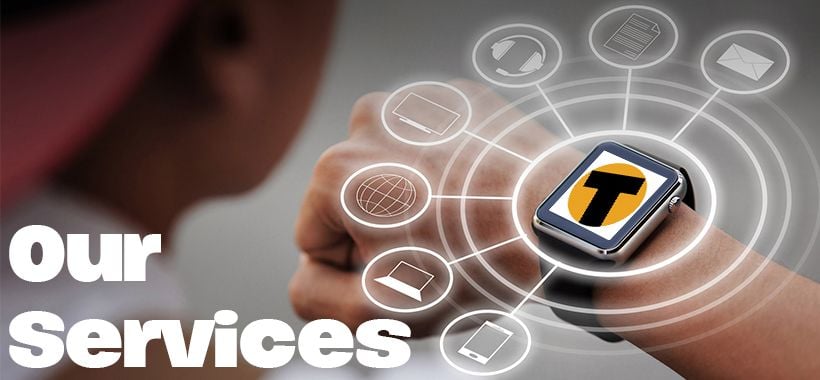 The Thaiger has restricted banner spaces available. They are premium spaces only and we don't stack up a line of never-to-be-seen banners down the side of our page.
We have banner spaces available on our English and Thai pages, or both, so you can better target your message.

The Thaiger has three Facebook pages – The Thaiger (national news and info in English and Thai) and The Thaiger Radio (Phuket news and radio info). Combined, a catchment of 200,000 engaged followers with the island's highest engagement of any other English-speaking Facebook page, by far.

We also have paid feature editorials on thethaiger.com and then boost the articles on our Facebook platforms. These rank high in Google leveraging The Thaiger's authority on the world's largest search engine. Contact us for details on how that could work for you.

We can also help create, film and share original video features which we will then post on our website as well as on our social media platforms.


The Thaiger, Phuket's 102.75 FM, is an English-speaking FM radio station running for nearly two years. The station has three daily Phuket-based presenters – Garry, Tom and Tim. The station also has the island's only local news service, seven days a week, plus international news every hour with weather updates every 30 minutes. Music is 'the best of the 90's, 00's and now'. In an audited survey in April 2018, The Thaiger registered an average reach of 42,700 unique listeners per month with a 36% share of all available listeners on the island.
Sponsorship is available for Breakfast "Waking The Thaiger", Lunch with "Tank on The Thaiger" and Afternoons with "Phuket's Top 10" programs. Or you can purchase a general advertising schedule.

OUR PROMISE
The Thaiger promises to work harder than any other media company in Thailand to ensure that YOUR advertising suits YOUR product. We challenge you to find better reach/baht ratio. Helping YOU succeed, helps The Thaiger succeed.
CONTACT US
Contact The Thaiger to discuss your ideas, your budget, your desired reach and results – we know how to get your message out to your customers. Click HERE.
Keep in contact with The Thaiger by following our
Facebook page
.
Points deduction system for drivers to be introduced mid-December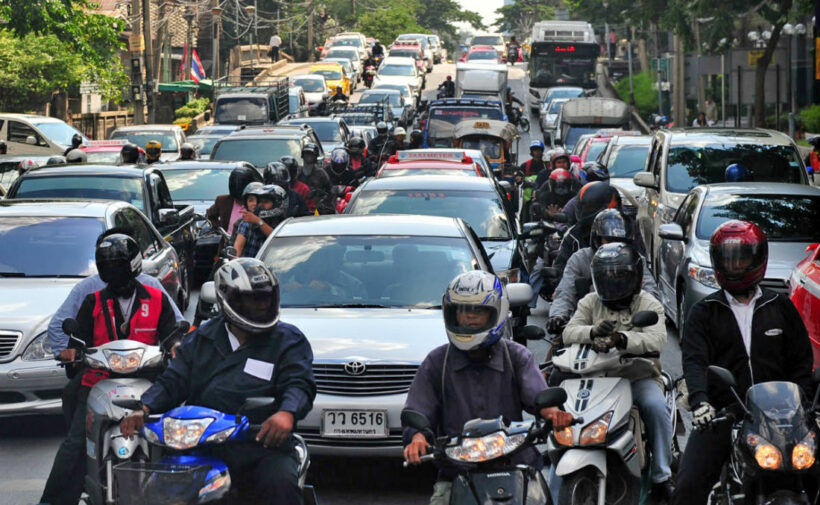 The point deduction system, for traffic and road infringements, is tentatively scheduled for activation for motorists and motorcyclists in mid-December. It is hoped that the system will help reduce road fatalities and injuries on Thai roads.
The deputy commander of Highways Police Command says that every licensed driver will be given an allocation of 12 points. Each time the driver commits a traffic law violation, points will be deducted. When there are no points left, the driver's license will be suspended for 90 days, after which the driver or motorcyclist will have to undergo training administered by the Land Transport Department to get their licence back, and another 12 points.
Those who don't attend the training, however, will have their licence returned after 90 days, but with only 8 points.
Points to be deducted differ, depending on the offence. Offences are divided into four categories:
• One point deduction
Using a cell-phone while driving; exceeding the speed limit; not wearing crash helmets for motorcyclists; not wearing seat belts; not giving way to emergency vehicles, riding on the sidewalk and not stopping for pedestrians on zebra crossings.
• Two points deduction
Running a red light; driving on the wrong side of the road; reckless driving; driving while his/her license is suspended and drunk driving.
• Three points deduction
Organising or promoting street racing without permission; hit-and run; driving while under the influence of narcotics; driving while under the influence of alcohol exceeding 150mg per ml.
• Four points deduction
Driving under the influence of alcohol exceeding 200mg per ml, drunk driving in a way which may cause serious injuries or death to the other people; driving in a manner disregarding the safety of the other people or causing trouble to other people.
SOURCE: Thai PBS World
Keep in contact with The Thaiger by following our
Facebook page
.
Thailand's immigration police catch thousands of overstayers thanks to airport biometrics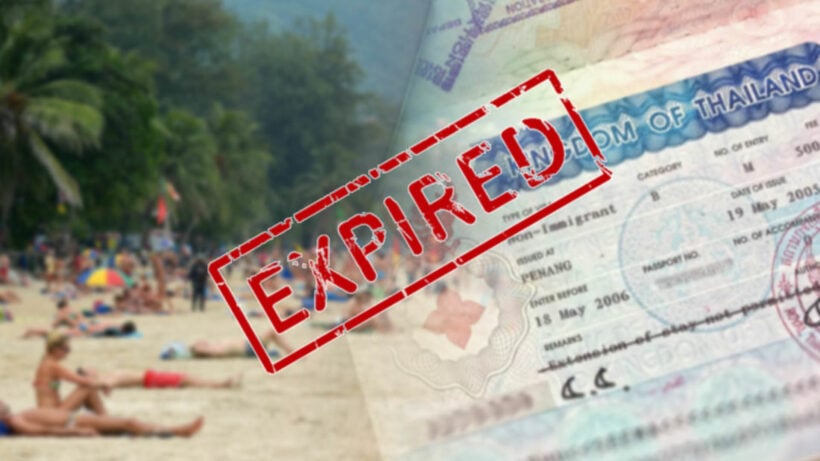 The chief of Thailand's immigration police says the biometrics system in place at sixteen airports across the country has so far netted 1,000 people who are blacklisted or on watch lists, 700 who have arrest warrants out for them, and 45,000 who have overstayed in the country.
The Nation reports that the system is also used to detect fake passports as it uses UV and infrared light to compare the information stored in a chip in the passport with facial features.
It's understood that in just three days, police were able to arrest 8,000 people for being in possession of fake passports, illegal immigration, overstaying their visas or criminals with arrest warrants out for their capture.
The notorious fake billionaire who married in a lavish ceremony costing over 3.5 million baht and then left his wife to pick up the tab, was recently arrested at Bangkok's Don Muang Airport after being caught by the biometrics system. See story HERE.
SOURCE: nationthailand.com
Keep in contact with The Thaiger by following our
Facebook page
.
Thai Airways announces cancellation of six routes to four ASEAN destinations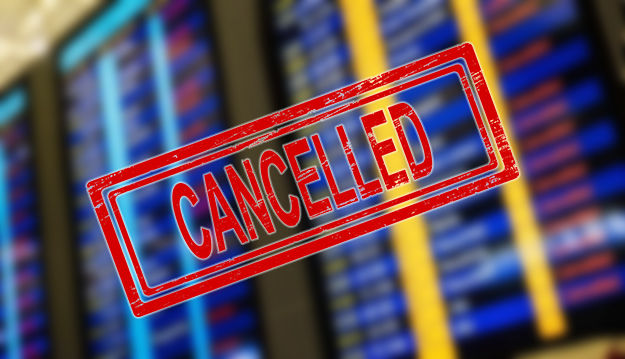 The President of Thai Airways International says the airline is set to cancel six flight routes to Laos, Vietnam, Cambodia, and Myanmar.
The Nation reports that Sumeth Damrongchaitham says the routes in question are all from Bangkok's Suvarnabhumi airport to Vientiane, Luang Prabang, Phnom Penh, Hanoi, Ho Chi Minh and Yangon.
"These routes are all covered by a small number of flights and have low customer capacity. Once the cancellation plan is finalised, THAI will assign Thai Smile Airways to cover these routes instead."
Sumeth cites increased competition as the reason behind the decision and the difficulties presented by rival airlines slashing prices to remain ahead of competitors.
"THAI needs to adjust our strategies too to preserve our reservation rate. We will focus on rolling out promotional campaigns until year end. However, next year's strategy remains to be seen. Our prices this year have been reduced to a record low and if this strategy doesn't work, we may take a different direction, such as seeking more partners for organisation tickets, increasing online channels, or giving privileges to frequent fliers."
SOURCE: nationthailand.com
Keep in contact with The Thaiger by following our
Facebook page
.