Advertising on The Thaiger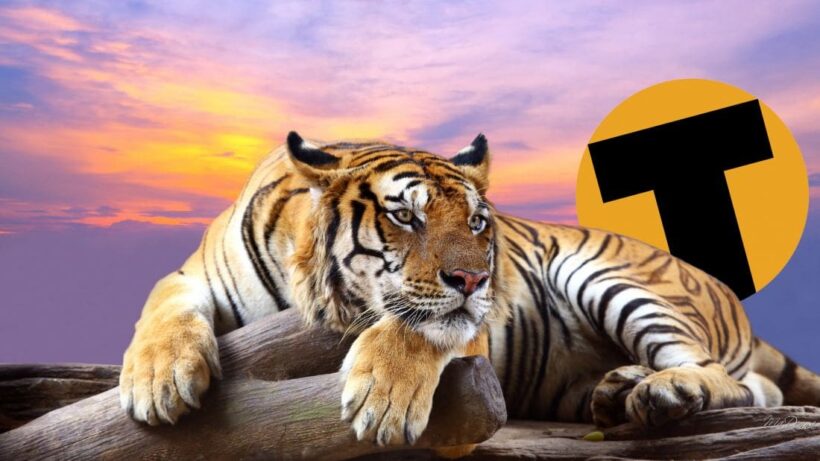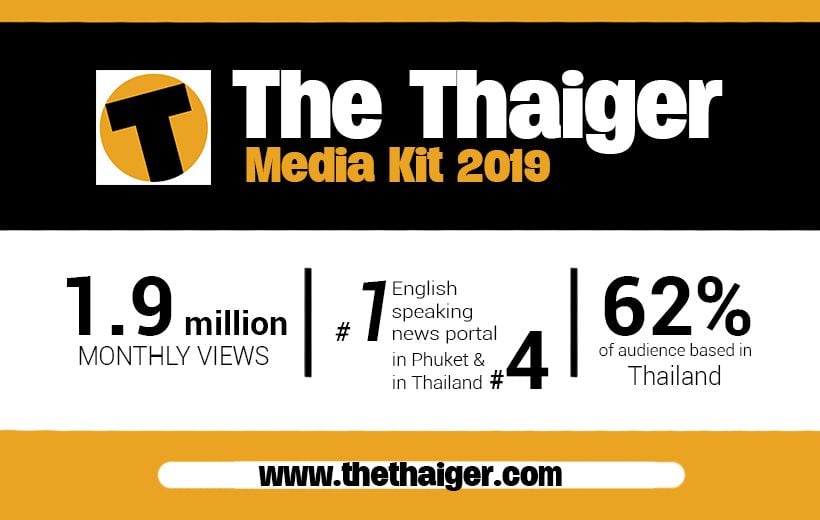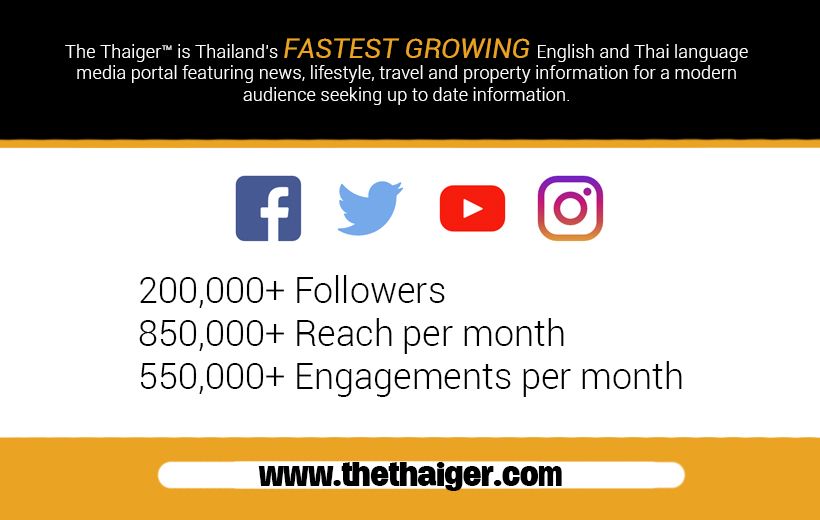 .
WELCOME TO THE THAIGER
Our website has skyrocketed in new user from 275,000 page views per month at the start of 2018 to 2.1 million page views in February 2019, representing more than 1.3 million sessions. (Google Analytics)
The Thaiger crosses a number of platforms including the main website, a smartphone App, Facebook pages, YouTube Channel, Instagram, Twitter and Phuket's 102.75 FM – all with ONE brand, The Thaiger.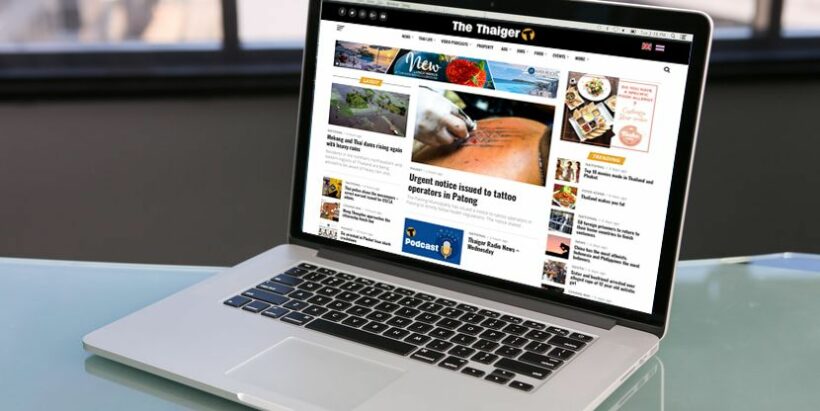 WHO IS THE THAIGER?
The Thaiger was launched as a radio station and Facebook page on October 1, 2016. The company then purchased the digital assets of the Phuket Gazette in July 2017 and rebranded all products under 'The Thaiger' in April 2018. Since that time the business has grown into one of Thailand's leading English-speaking news portals (currently #4) and #1 in Phuket.
62% of our website audience is based in Thailand and 75% of our audience access our services through a smartphone. thethaiger.com website is in English and Thai.
Since July 2017 thethaiger.com has grown at an average of 18% every month.
Advertising is available on our website, Facebook pages, radio station, daily email to subscribers.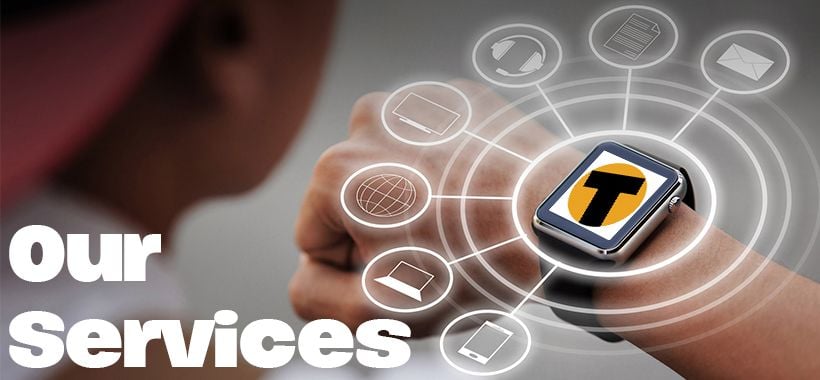 The Thaiger has restricted banner spaces available. They are premium spaces only and we don't stack up a line of never-to-be-seen banners down the side of our page.
We have banner spaces available on our English and Thai pages, or both, so you can better target your message.

The Thaiger has three Facebook pages – The Thaiger (national news and info in English and Thai) and The Thaiger Radio (Phuket news and radio info). Combined, a catchment of 200,000 engaged followers with the island's highest engagement of any other English-speaking Facebook page, by far.

We also have paid feature editorials on thethaiger.com and then boost the articles on our Facebook platforms. These rank high in Google leveraging The Thaiger's authority on the world's largest search engine. Contact us for details on how that could work for you.

We can also help create, film and share original video features which we will then post on our website as well as on our social media platforms.


The Thaiger, Phuket's 102.75 FM, is an English-speaking FM radio station running for nearly two years. The station has three daily Phuket-based presenters – Garry, Tom and Tim. The station also has the island's only local news service, seven days a week, plus international news every hour with weather updates every 30 minutes. Music is 'the best of the 90's, 00's and now'. In an audited survey in April 2018, The Thaiger registered an average reach of 42,700 unique listeners per month with a 36% share of all available listeners on the island.
Sponsorship is available for Breakfast "Waking The Thaiger", Lunch with "Tank on The Thaiger" and Afternoons with "Phuket's Top 10" programs. Or you can purchase a general advertising schedule.

OUR PROMISE
The Thaiger promises to work harder than any other media company in Thailand to ensure that YOUR advertising suits YOUR product. We challenge you to find better reach/baht ratio. Helping YOU succeed, helps The Thaiger succeed.
CONTACT US
Contact The Thaiger to discuss your ideas, your budget, your desired reach and results – we know how to get your message out to your customers. Click HERE.
Keep in contact with The Thaiger by following our
Facebook page
.
Out of 37 countries, Thailand has the worst pension system, says Bloomberg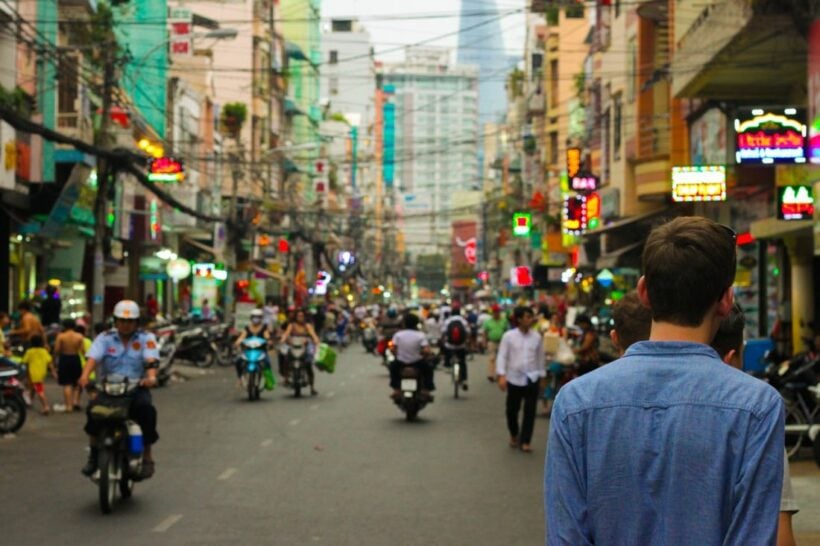 Thai Residents reports that on Sunday, Bloomberg published an article on the world's best pension systems, using information gathered from the 2019 Melbourne Mercer Global Pensions Index.
The survey looked at the pension systems of 37 countries with metrics including employee rights, savings, the number of homeowners, growth of assets, and growth of the economy. The purpose of the analysis was to determine what was needed to improve state pension systems and to gauge the level of confidence citizens had in their state pension system.
The Netherlands and Denmark were found to have the world's best state pensions, with Australia, Finland, Sweden, Norway, Singapore, New Zealand, Canada, and Chile next. Out of all 37 countries, Thailand finished last, with what the report described as an extremely ineffective and ambiguous system.
"Thailand was in the bottom slot and should introduce a minimum level of mandatory retirement savings and increase support for the poorest."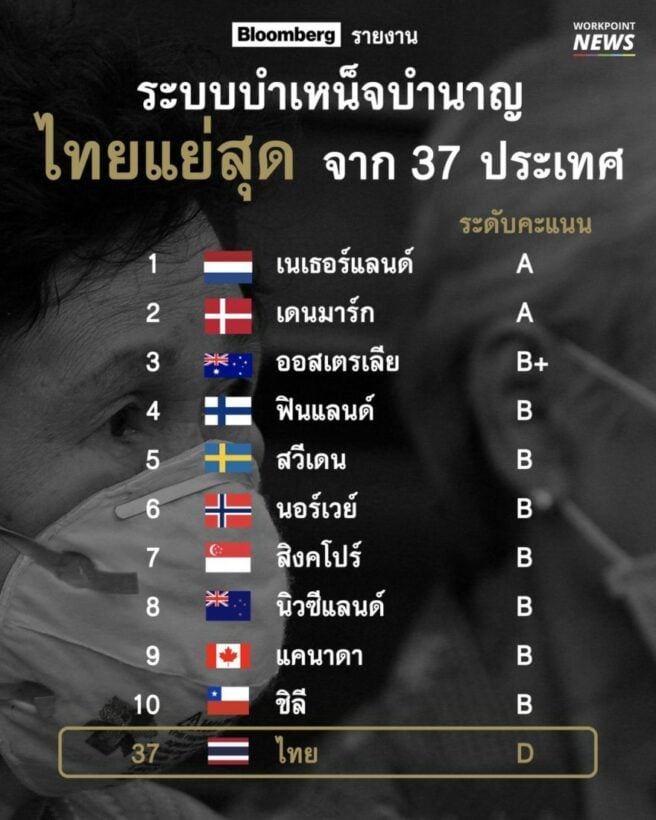 Photo: WorkpointNews
Thai Residents states that only those employed within the government system in Thailand are eligible for a pension based on salary. For most Thai citizens, pension amounts vary from 600 baht to 1,000 baht a month, depending on the recipient's age.
A report carried out by The Securities and Exchange Commission (SEC) advises Thai citizens to have at least 4 million baht saved by the time they retire, but Thai Residents reports that 60% of Thai retirees have less than 1 million baht in savings, with one in three citizens who have reached retirement age are forced to continue working in order to survive.
SOURCE: thairesidents.com
Keep in contact with The Thaiger by following our
Facebook page
.
Immigration police arrest German man in connection with death of German woman in Pattaya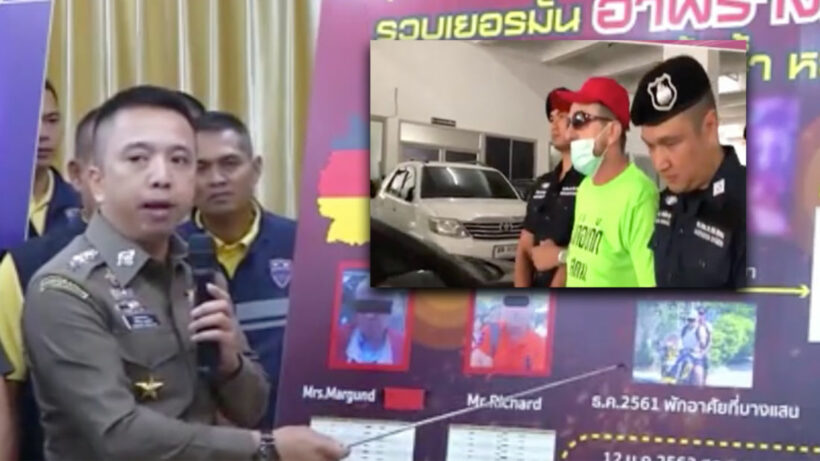 A German man who has overstayed his visa has been arrested in Pattaya in connection with the death of a German woman found dead in a canal in Chonburi province.
The Pattaya News reports the dead woman as 77 year old Marg und Schaefer and says she ran a bar with the man who was taken into custody on Tuesday.
The alarm was raised when Ms Schaefer's family in Germany contacted German police when they were unable to contact her. German authorities then contacted the police in Thailand, who tracked down the man after finding his visa had expired in June 2017. He is believed to be 52 years of age and known only as Mr Richard.
It's understood the arrested man is also facing fraud charges in his home country and fled to Thailand after allegedly conning several elderly women out of more than 6,000 euros.
Police have questioned his Thai girlfriend, who claims Ms Schaefer died in January after falling in the bathroom. She says Mr Richard then disposed of her body in a canal in Chonburi, adding that he had been spending the German woman's pension fund on a daily basis.
A warrant was issued for the man when Ms Schaefer's body was found in the canal on January 12 and he was eventually tracked down to a rented house earlier this week. He denies all charges against him.
It's understood the police will be using DNA testing to confirm how Ms Schaefer died.
SOURCE: thepattayanews.com
Keep in contact with The Thaiger by following our
Facebook page
.
Hotel guest in Chiang Mai runs up bill of nearly 50,000 baht before fleeing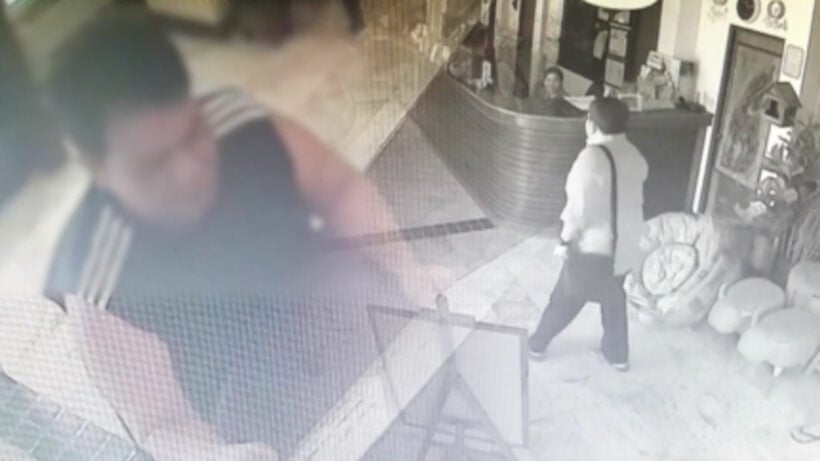 A man who claims to be a doctor stayed in a Chiang Mai hotel for 21 nights, running up a bill of nearly 50,000 baht, before instructing the hotel to invoice the Ministry for the Interior and then fleeing the premises.
Employees of the hotel say they didn't expect the man to abscond as he has stayed there on three previous occasions, paying his bill each time. He would usually reserve his room through an online booking site and gave his name as Chayarop, saying he was a doctor from Nakhon Si Thammarat.
This time, the man did not book in advance but simply walked in on September 28 and asked for a room.
Hotel employees say he didn't say how long he'd be staying for and during his stay, he ordered room service every night, inviting friends to eat and drink with him.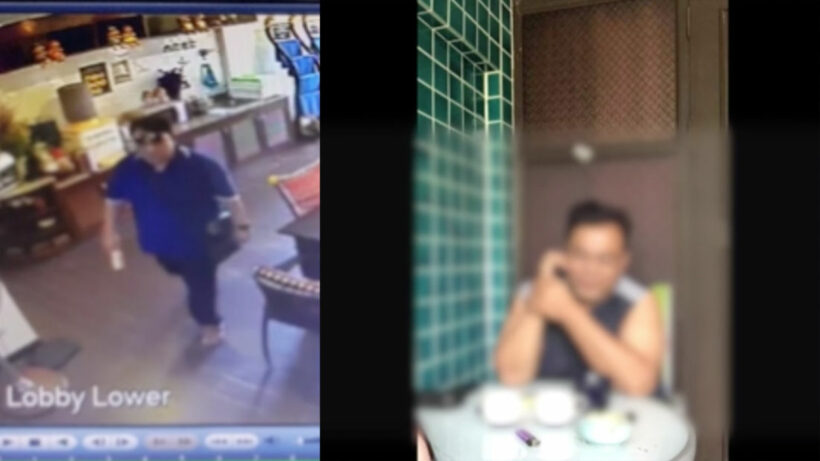 Photo: Ch7.com
Eventually, he had run up a bill of nearly 50,000 baht, but the hotel was reluctant to ask him when he planned to pay due to the fact that he was a regular guest.
After 21 nights, he instructed the hotel to send his bill to the Ministry for the Interior. When he left the hotel that day, he didn't give any indication that he wouldn't be returning later. When he failed to show that evening, the hotel tried to contact him on the number he'd provided but the phone was never answered.
The hotel has now filed a report with the local police force.
SOURCE: thairesidents.com
Keep in contact with The Thaiger by following our
Facebook page
.