Activists want Thailand to lead total ban on wildlife trade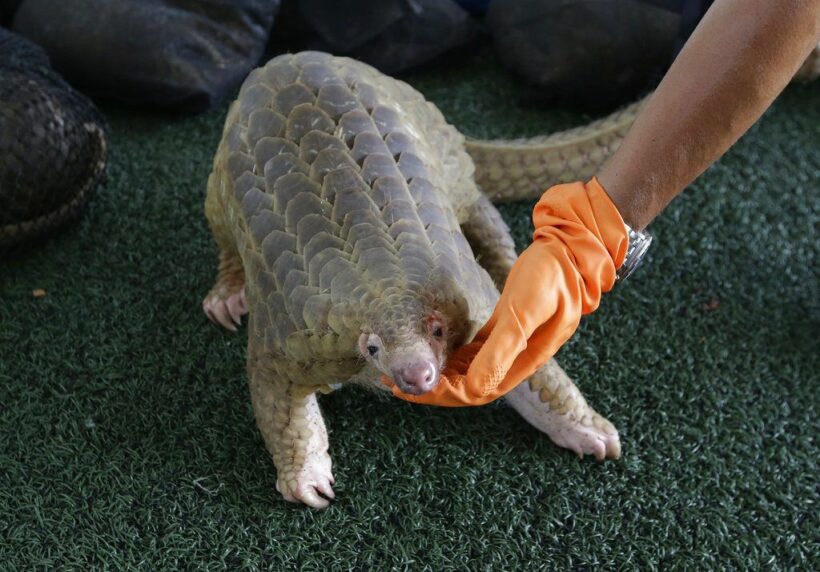 With the Covid-19 pandemic continuing to sweep the globe and the World Health Organisation saying 75% of all emerging infectious diseases are zoonotic, campaigners against wildlife crime say Thailand could become a global leader in helping to prevent pandemics by cracking down on poaching and ceasing to be a gateway for illegal wildlife trade. Activists believe this could help stop animal-to-human disease transmission, saying data show that the majority of emerging diseases usually originate from wet markets – where wild animals are caged and sold for food.
At a press conference yesterday to launch the global campaign "Endpandemics", Steven Galster, the founder of nonprofit group Freeland, which campaigns against animal and human trafficking, called on the government to take more aggressive actions to ban the wild animal commercial trade. Freeland started "Endpandemics" in April when the Covid-19 pandemic exploded globally.
Galster says the nation could return to its top place in the regional fight against the illegal wildlife trade under the framework of the ASEAN Wildlife Enforcement Network. He called Thailand's response to the Covid-19 outbreak "exemplary, resulting in some of the lowest numbers of cases and deaths in the world."
But, he says, Thailand has left a door open for a new viral bomb to explode on its own doorstep; the illegal wildlife trade. He says there needs to be strong efforts from all stakeholders, especially law enforcement, to ban it entirely.
He believes Thailand should close its gates to wildlife traders and lead other countries by example to follow the WHO "One Health" approach that involves protecting not only people but wild animals and ecosystems.
"A new vaccine will not work against a new outbreak strain. A true, sustainable vaccine will address the root causes of these outbreaks but there needs to be a new approach not only for the protection of people but of wildlife and natural ecosystems as well. Thailand can be that global leader by becoming the first country in the world to ban all commercial trade in wild animals. "
Despite its efforts to control wildlife crime, Thailand is widely known as a regional hub for wildlife crime due to its geographic location and transport system linking it to neighboring countries. Tonnes of African ivory, rhino horn, pangolins, and their scales, snakes, tiger cubs, and all manner of wildlife and wildlife products are confiscated at Thai airports annually. The final destination of these items is usually China.
Many anti-wildlife trafficking experts say the Covid-19 pandemic has helped stop the illegal wildlife trade; China has closed its wildlife markets and banned the trade, with some exceptions.
But the order to close the markets will likely be eased as the outbreak fades.
SOURCE: Bangkok Post
Keep in contact with The Thaiger by following our Facebook page.
Never miss out on future posts by following The Thaiger.
"Sawadee Thailand" travel insurance covers Covid-19 medical expenses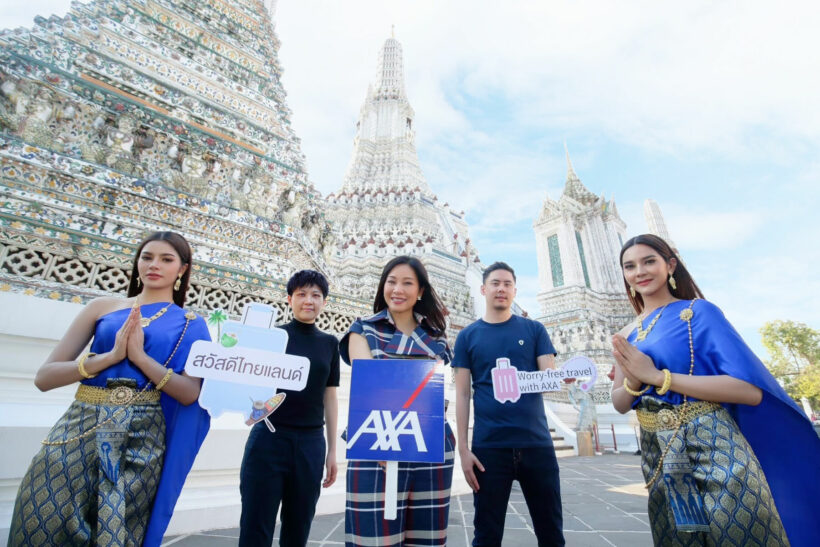 The following is a press release submitted by AXA Thailand on its "Sawasdee Thailand" travel insurance which covers the required Covid-19 medical insurance for those travelling to Thailand.
AXA Thailand General Insurance is offering "Sawasdee Thailand", a comprehensive travel insurance that includes health coverage for foreigners traveling to Thailand, offering up to 3.5-million-baht of medical expenses including COVID-19 which meets the Thai government's strict insurance requirements for Certificate of Entry (COE). The coverage starts immediately after clearing immigration in Thailand and includes the 14-day quarantine period.
AXA Sawasdee Thailand is tailor-made to make travel preparations seamless and the trip worry-free. The policy has no waiting period and no deductible with a 24-hour hotline service. Cashless service is available if the customer is admitted as inpatient in AXA network hospital throughout Thailand. AXA Sawasdee Thailand is available for 30, 60, 90, 180, 270 and 365 days.
Ms. Paweena Khemarangsan, Chief Customer Officer, AXA Thailand General Insurance, explains, "AXA is ready to support visitors who would like their trip to Thailand to go smoothly and be totally worry-free from beginning to end, whether they travel for work, study, family visiting or other purposes. AXA Sawasdee was created for travelers who need a reliable, comprehensive coverage that will give them a feeling of security, as we transition to the new normal. It's the perfect travel companion that fulfills all government's insurance requirements (COE) to enter Thailand with confidence."
In addition, customers will receive a 10% discount when purchasing the "Sawasdee Thailand" travel insurance with "AXA SmartCare Executive Long Stay Visa" health insurance package. The Long Stay Visa plan is designed specifically to comply with the requirements for retirement visa O-A and O-X type, and also the Special Tourist Visa (STV). The promotion runs until 30 June 2021.
For more information about AXA Sawasdee Thailand, customers can visit and apply online at https://www.axa.co.th/en/axa-sawasdee-thailand-travel-insurance or contact AXA Customer Service Center at 02-118-8111 press 4.
There is also a range of AXA health insurance offers available to travelers who would like to obtain continuous insurance coverage if they decide to extend their stay in Thailand beyond the original plan.
In addition, for Thais planning to travel domestically and/or abroad, more AXA travel insurance products are available at https://www.axa.co.th/travel-accident-protection.
Keep in contact with The Thaiger by following our Facebook page.
Never miss out on future posts by following The Thaiger.
Cabinet approves budget of over 6.3 billion baht for 35 million more vaccine doses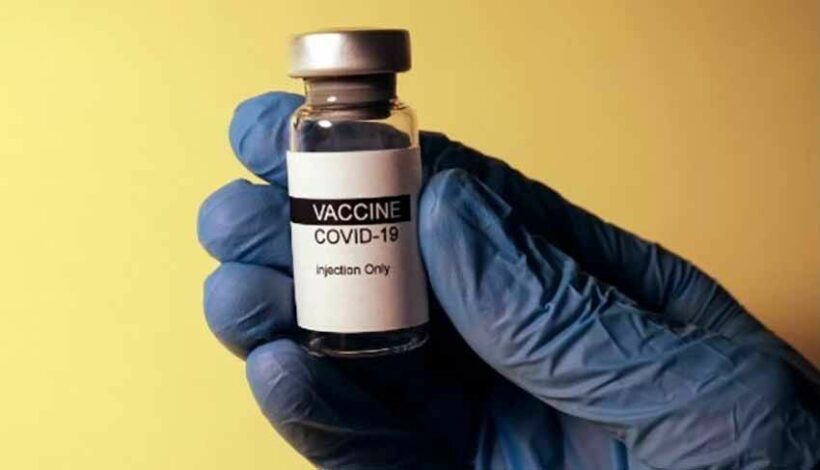 The Thai government has approved a budget of 6.387 billion baht to procure an additional 35 million doses of Covid-19 vaccines. The budget was approved at a Cabinet meeting yesterday, according to a government spokesperson.
Nation Thailand reports that the budget will be divided into 5.6 billion baht, which will be spent on AstraZeneca vaccines, with 700 million baht going on preparation and rollout at a local level. It's understood officials expect to take delivery of the new consignment at the same time as it receives the 26 million AstraZeneca doses and 2 million Sinovac doses already on order.
In total, this will give Thailand 63 million doses. In PM Prayut Chan-o-cha's "PM Podcast," he said 63 million doses will cover approximately 31.5 million people. It's understood the Public Health Ministry is also in talks with other vaccine manufacturers. Johnson & Johnson has already begun the process of applying to register its single-dose vaccine in the Kingdom. Thailand currently has a limited number of vaccine doses, with high-risk provinces and groups being given priority. The government plans to open vaccine registration to general members of the public in May.
SOURCE: Nation Thailand
Keep in contact with The Thaiger by following our Facebook page.
Never miss out on future posts by following The Thaiger.
Governor of Samut Sakhon recovering from Covid-19 after more than 40 days on ventilator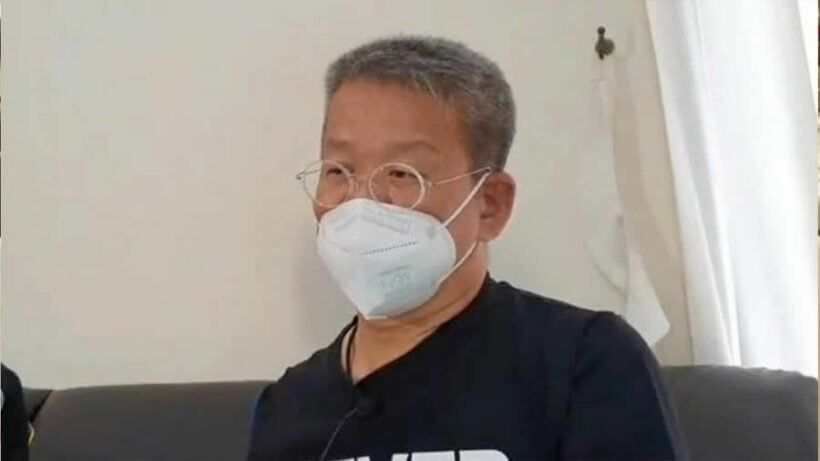 The governor of the central province of Samut Sakhon is slowly recovering after more than 2 months battling Covid-19. Weerasak Wichitsangsri tested positive for the virus in late December and subsequently ended up on a ventilator for over 40 days. It's understood Weerasak's time on the ventilator was a record for the hospital and at times, medics were unsure if he would recover.
Prasit Watanapa from the Faculty of Medicine at Siriraj Hospital says Weerasak is now off the ventilator and able to breathe normally, as well as talking, walking, and eating unaided. The Pattaya News reports that the governor's symptoms improved over the last week, but he remains under close medical supervision. Prasit says he will be tested for antibodies, to determine if he should receive the Covid-19 vaccine.
"Only his muscle functions still need to be treated. The medical team is considering if the governor could have his rehabilitation at home or at Siriraj Hospital. It all depends on his further recovery."
Weerasak has now been in hospital for more than 2 months, after testing positive for the virus on December 28, after attending a meeting at Samut Sakhon hospital. The central province is seen as the epicentre of the second wave of the virus, which emerged late last year. Public Health Minister, Anutin Charnvirakul, who was also at the meeting, had to self-isolate following Weerasak's diagnosis.
SOURCE: The Pattaya News
Keep in contact with The Thaiger by following our Facebook page.
Never miss out on future posts by following The Thaiger.