A mother and two young daughters killed when their car is hit by a train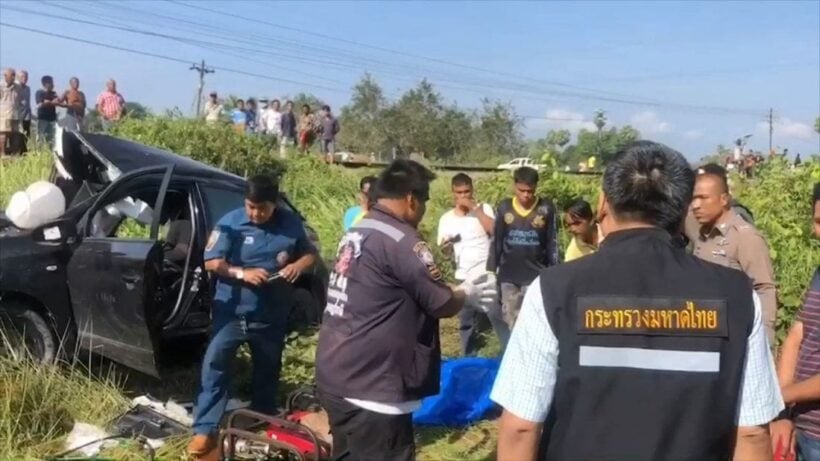 A mother and two young daughters have been killed when their car was struck by a train at a railway crossing in Surat Thani's Phun Pin district this morning.
The Nation reports that police say the accident happened at a rail crossing in front of the Tambon Phun Phin Administrative Organisation that is located between Maluan and Thung Pho railway stations.
The car was hit by a Bangkok-Yala train.
Police say 34 year old Amornrat Suator was killed behind the wheel and her 4 and 7 year old daughters died after being rushed to the Phun Pin Hospital.
Amornrat's sister told police that Amornrat was sending her elder sister for special tuition and she might not have been familiar with the road that has a rail crossing without barriers.
Train passengers told police that the train driver used a horn to signal the car to move off the rails before the crash.
Surat Thani provincial governor Witchuwit Jinto says he has now instructed officials to improve visibility by cutting trees and tall grass near the rail crossing.
The governor says he would cooperate with the State Railway of Thailand to find measures to prevent more accidents. The same train hit a pickup truck in Surat Thani's Tha Chana district on January 22, killing two people.
SOURCE: The Nation


Read more headlines, reports & breaking news in Thailand. Or catch up on your Thailand news.
IKEA Thailand launches full online store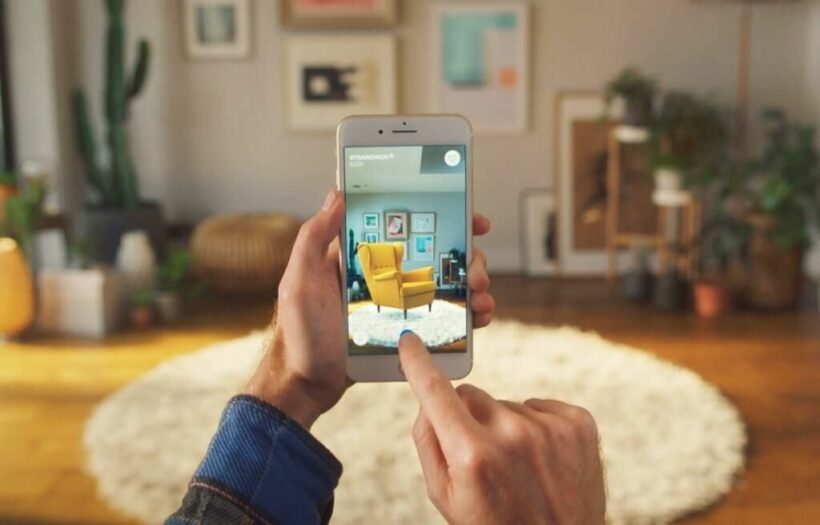 "…it took IKEA about two years to study the market demand, develop the infrastructure, and prepare everything before launching their e-commerce service in Southeast Asia."
by Kwanchai Rungfapairsarn
IKEA Thailand has announced the official launch of its IKEA Online Store as it gets set to better provide for individual customers across the Kingdom.
IKEA Thailand say the seamless online shopping experience will offer the same journey and impression customers get when they visit a physical IKEA store.
"We see the potential – it is a potential in Thailand for IKEA. We have only been accessible within Bangkok so far, and now we will be accessible for people from across the country," Lacia Sherlock, the deputy retail manager for Thailand, Singapore and the Philippines, said.
"The delivery prices need to be affordable and all the services need to be accessible for consumers living outside of Bangkok, so that they are able to get the assembly or whatever they need."
IKEA has developed the full e-commerce platform for modern shoppers providing a convenient channel to access it products and inspirations, 24 hours a day and from anywhere in Thailand.
Sherlock said it took IKEA about two years to study the market demand, develop the infrastructure, and prepare everything before launching their e-commerce service in Southeast Asia.
"We aim to provide an impressive online shopping experience similar to the shopping experience customers get when visiting our physical stores. The online store has been available in Singapore and Malaysia within Southeast Asia."
"We are pleased to now be able to provide this access to Thais. We have been wanting to do this for a long time, along with providing them with a superior experience and inspiration through both of our two Bangkok stores," said Sherlock.
IEA soft-launched its e-commerce service in Thailand on March 26 in order to test the system and procedures and ensure they were fully functional before yesterday's official launch.
"We are looking at achieving 17,000 online orders this year. We believe that the IKEA Online Store will help strengthen IKEA Thailand and drive sustainable growth, as our popular in-store shopping experience is complemented by our new online offering."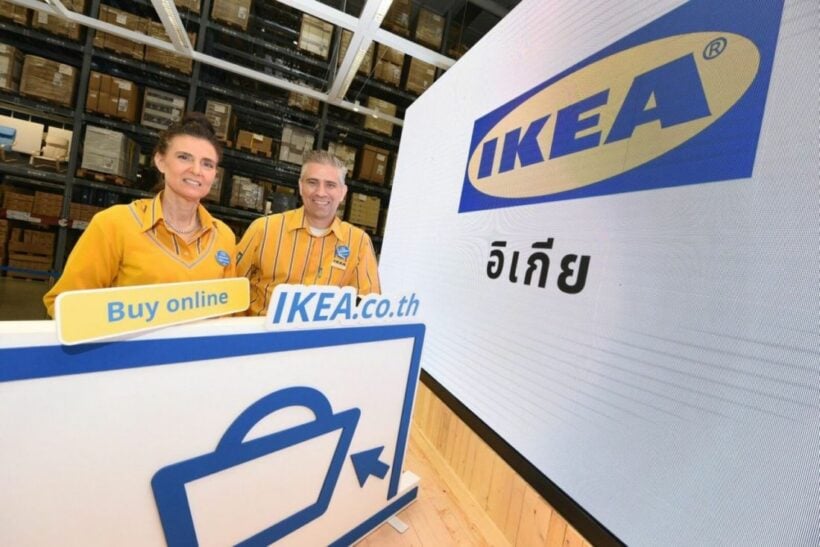 PHOTO: The Nation
Thanathorn is able to attend this afternoon's opening of Parliament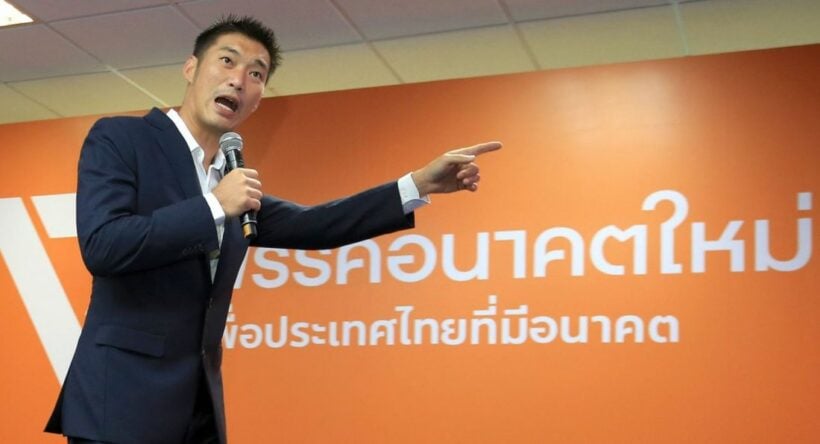 PHOTO: Future Forward party leader Thanathorn Juangroongruangkit, heading to the opening of Parliament today?
Future Forward party leader Thanathorn Juangroongruangkit has been told he can attend the opening of parliament today by His Majesty the King in the conference hall of the Ministry of Foreign Affairs.
But the 41 year old leader of Future Forward is yet to confirm his attendance after being told yesterday he would not be able to be part of the opening proceedings.
Sorasak Pienwech, the secretary-general of the House of Representatives, says his office is yet to receive a formal order from the Constitutional Court temporarily suspending Thanathorn's parliamentary membership so, as far as they're concerned, he is still a member of parliament and is permitted to attend today's opening at 3pm.
The Constitutional Court voted 8:1 yesterday to suspend Thanathorn's parliamentary membership after it unanimously voted to accept the Election Commission's media share ownership case against him.
As for the meeting of MPs tomorrow, in the conference hall of TOT Company on Chaengwattana road, he said Thanathorn can attend because he has not yet taken an oath as constitutionally mandated.
After the oath-taking ceremony, however, he will have to stop performing his duties as an MP and will have to leave the meeting, according to Mr. Sorasak.
Informed sources said that Mr. Pornpektch Wichitcholachai, former president of the junta-appointed National Legislative Assembly, will be nominated as the only candidate and he is likely to be elected the Senate speaker because of his close connection with the junta, especially Prime Minister Prayut Chan-o-cha.
SOURCE: Thai PBS
"Medical cannabis is no panacea" – Thai FDA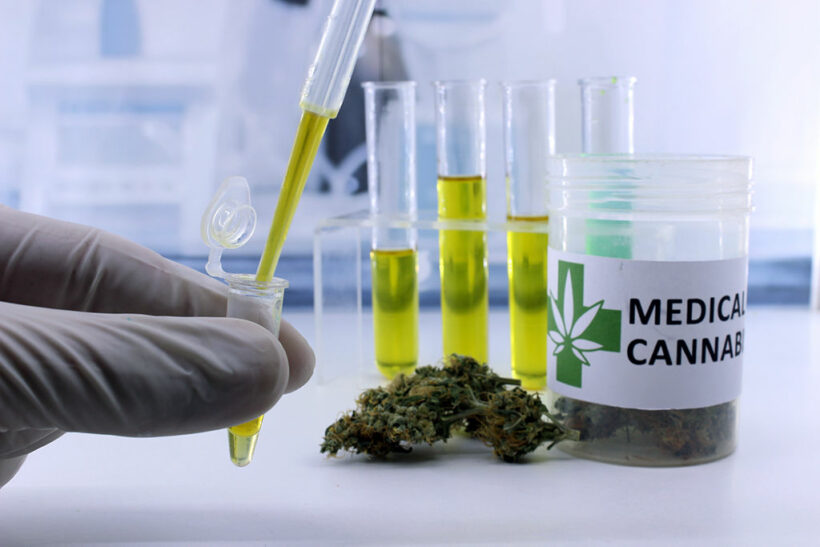 The Thai Food and Drug Administration is again warning the public that cannabis is not a magic medicine that can cure all illnesses.
The FDA deputy secretary-general Dr Surachoke Tangwiwat has repeated the warning that cannabis cannot cure many illnesses, including diabetes, high blood pressure and heart problems as well as mental illness. The doctor has issued the warning after noting the types of people surrendering their marijuana and registered themselves as cannabis users during the three-month medical marijuana amnesty period that ended last Tuesday.
He was surprised when most of the residents who showed up to register were teens. He said that, under the regulations, no teens were allowed to use marijuana and that they have to get written permission from their parents.
"I wish to make it clear that cannabis will not help heal those illness. Those who use the plant to cure a disease could suffer side-effects. We do not know for sure the exact amount each patient needs and the suitable breed of the plants."
"Some ingredients of the herb could cause side-effects such as hallucinations."
His office has received a series of reports from the intensive care units of several hospitals reporting they had treated patients suffering from headaches and fainting after using cannabis," Surachoke said.
The existing laws do not permit cannabis use by those under 20 years old.
On Tuesday, the last amnesty day, about 20,000 people showed up to surrender the herb they possessed, the FDA chief said.
SOURCE: The Nation