3 solutions to Thailand's English teacher shortage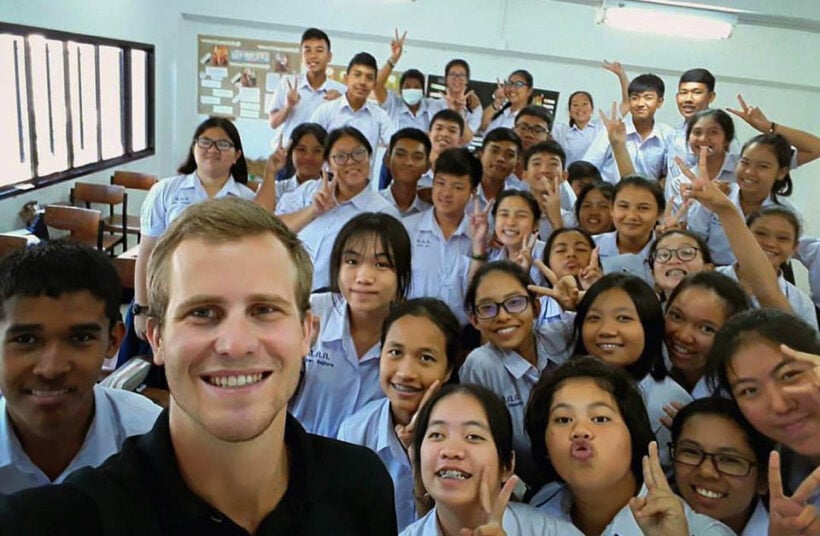 byEric Haeg
Thailand needs 10,000 English teachers. News of a teacher shortage is no surprise, but news that the Ministry of Education has recently urged embassies to find English teachers has raised eyebrows.  The US Embassy confirmed it participated in the meeting, and it has also been reported that over 20 other embassies participated in the discussions.
According to Thailand's Education Minister, "The aim of the discussion was to seek cooperation from embassies." He went on to say, that foreign teachers must have some professional training to qualify for the job, adding that a language teaching certificate is preferred.
It's refreshing to see the MoE taking proactive measures, but finding workable solutions on a large scale may be far off.With the start of the next academic school year coming up this May, here are three possible solutions that could be implemented by schools now.  
1. Cut out the middleman
Many schools outsource teacher recruitment and employment to agencies. The agencies charge fees to the school, thereby driving down teacher salaries to offset costs. As a result, Vietnam and even China have lured many teachers away from teaching English in Thailand.
Schools cannot afford the luxury of agencies, nor the inconvenience of high turnover when teachers quit because they'll be paid more at a new direct hire job. 
2.Hire fluent non-native speakers
While most experts agree fluency is what's important, most Thai students, parents of students, and teachers assume an English teacher's most important qualification is their nationality. Hiring only native speakers is understandable if that's what the market wants. The problem is that the demand is based on a false assumption.
Well-informed school administrators hire non-native speakers who can prove their fluency, some hire non-natives but only after they can't find a native speaker. Others flat out refuse. As a result, countless qualified applicants are turned off or completely discouraged from finding work in Thailand after reading most of its job ads for native English speakers who only come from six countries as per the MoE's definition.
Perhaps the embassies could bring in experts to help share information about the value qualified, fluent non-native teachers bring to the classroom. This information can then be shared within local communities to better understand what makes a good English teacher. Over time, the market may increase its acceptance of non-native English teachers. 
3. Hire from abroad
Thai employers prefer hiring teachers within Thailand, yet most prospective teachers hope to secure employment before taking the massive commitment of moving to Thailand.Those who aren't prepared to come over without a job end up looking for work in countries like South Korea, Japan and China, where they can do Skype interviews and sign contracts before leaving home.
While there are inherent risks associated with hiring from abroad, there are also benefits, like attracting more teachers.  
In order to mitigate the risks, schools could at least consider overseas recruitment for applicants who have teaching experience, can provide years' worth of teaching portfolios, as well as those who've already taught English abroad. Without at least trying, Thailand remains at risk of losing quality candidates who need job security before moving here.
These solutions may seem difficult, but actions worth doing usually are. Approaching embassies may help further down the road, but students need solutions now.
If current recruitment trends continue, Thailand can hardly expect to increase its English teacher workforce by 140% as planned.
One definition of insanity is repeating the same actions and expecting different results. Well, perhaps it's time to try something new.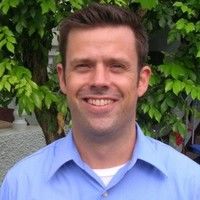 Eric Haeg is the Course Director of TEFL Campus and has been training English teachers in Phuket since 2007. For more information on teaching English in Thailand, email info@teflcampus.com
Keep in contact with The Thaiger by following our
Facebook page
.
Over half returning from Indonesia tested positive with Covid-19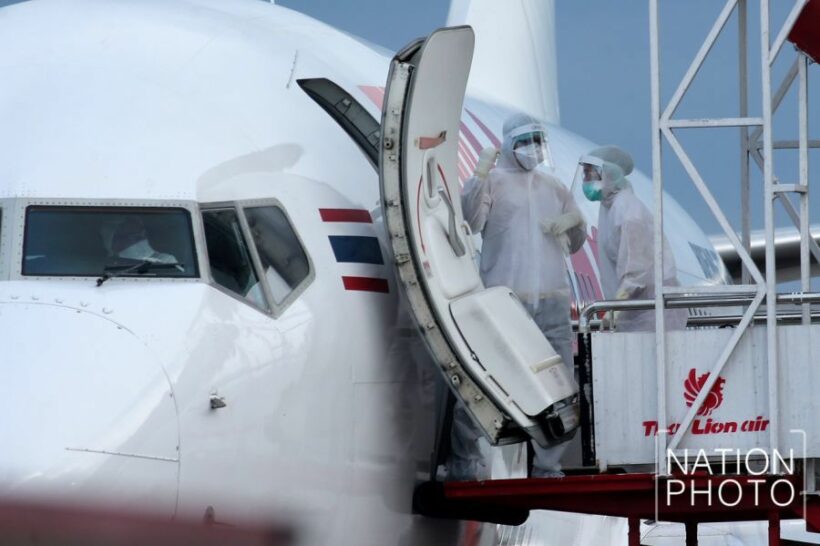 42 of the 76 Thais who returned from Indonesia on Monday have now ended up as Covid-19 patients.
Members of the Thai Islamic community travelling to Indonesia to preform "Dawah " an Islamic missionary tradition, amidst a rise of Covid-19 cases in Indonesia, have returned with over half testing positive.
After health care workers examined the returnees, 22 have been sent to quarantine at Southern Lak Muang Stadium in the southern Songkhla province, including 11 who are under observation, 10 who are confirmed positive for Covid-19, and one who tested negative.
7 were sent to Seangtham Vittaya School in Narathiwat province in the Deep South where 5 are under observation and 2 others have tested positive.
In the southern province of Pattani, 13 returnees have been quarantined in government facilities. 8 are under observation and 7 tested positive to the virus. 
The other 26 returnees have been quarantined at Songkhla Rajabhat University Satun campus where 16 tested positive. 
As a result of the high numbers, 35 LionAir staff have been quarantined in a hotel in Songkhla's Hat Yai district as well but so far none of the staff has
symptoms.
SOURCE: The Nation
Keep in contact with The Thaiger by following our
Facebook page
.
Thailand News Today – Tuesday, April 7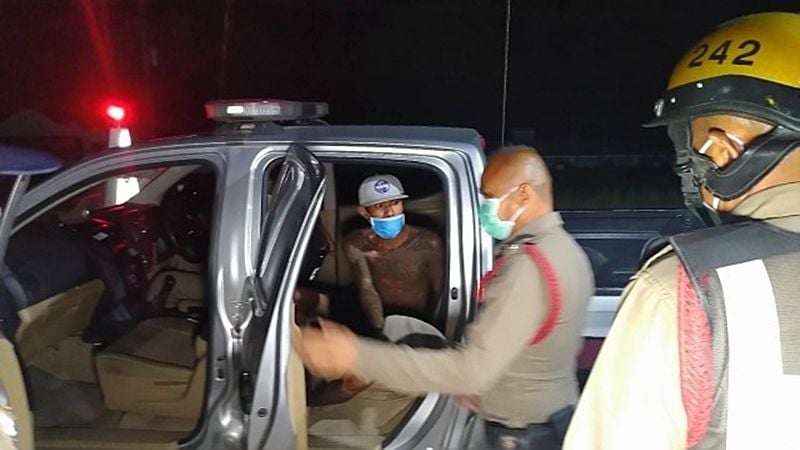 New coronavirus cases in Thailand fall to 38, 1 more death
In another dramatic drop in new case numbers, Thailand's Centre for Covid-19 Situation Administration reported only 38 new Covid-19 coronavirus cases in the previous 24 hours, and one additional death.
The cumulative death toll for Thailand now stands at 27.
The 38 new infections appears to show a declining trend from the 51 cases reported yesterday and and the 102 logged on Sunday, but officials warn there is no way to know the actual number of cases and how quickly the virus is spreading because, as is the case worldwide, very few people in Thailand have been tested.
Of the new 38 cases, 17 people were in close contact with previous patients. 11 of them were in Bangkok and contracted the disease from family members, colleagues and friends. 7 new patients worked in crowded areas or closely with foreigners: 
Other new cases included 3 health workers, 3 visitors to crowded places and 3 Thais who returned from overseas. 5 cases are still under investigation.
Surat Thani village headman kills monk and his assistant
Avillage headman in Surat Thani has been arrested after allegedly killing a monk and his assistant near the entrance to Khao Phela monastery. 
Police arrived at the scene at 2am where they found a pickup loaded with torches, fuel and coconut husks. A 48 year old man was lying dead on the back of the vehicle with a gunshot wound to his neck.
10 metres away was the dead body of a 49 year old monk lying on the ground. He had two gunshot wounds, one in the back of his head and the other in his chest.
A .32 handgun was found near his body.
55 year old Manop Kopin, the headman of a village in tambon Samor Thong, was waiting for authorities and surrendered himself. Police are continuing the investigation.
Indonesian cases spike, 24 doctors have now died
The Indonesian archipelago has announced its highest daily increase in Covid-19 coronavirus cases. There has also been a concerning rise in the deaths of doctors and health workers at the frontline of the national fight against the disease. Statistics have doubled in the last week.
The 209 confirmed deaths is the highest death rate and number of fatalities in Asia, outside of China. 
A spokesman for the Indonesian Doctors Association, also confirmed that 24 Indonesian doctors have now died from Covid-19 causing regional medical authorities to fear that the real rate of Covid-19 infections in Indonesia is much higher than reported.
CAUTION: Sterilising machines unsafe for humans
Thailand's Food and Drug Administration deputy secretary-general says that The World Health Oraganisation is encouraging people not to use any Covid-19 "sterilising machine services", including UV and spray tunnels.
He says they are harmful to the skin and exposure to the radiation or chemicals may even cause cancer.
"Most of the antiseptic used in the spray tunnels are those allowed for sterilising surfaces of various materials, but not for human skin. 
Don Mueang Airport uses hiatus to upgrade
Bangkok's Don Mueang international airport is turning the Covid-19 crisis into an opportunity to do a make-over whilst there is virtually no one in the terminal.
The coronavirus outbreak has forced the suspension of domestic and international flights, grinding air traffic into and out of Don Mueang airport to a complete halt.
So the airport is pushing ahead with a refurb costing 126 million baht.
There are three projects – a 99 million baht improvement of the air-conditioning system, a re-carpeting of most of the terminal priced at 18 million baht, and a nine million baht switch to LED lights to save energy.
Don Mueang is the country's second busiest airport, after Suvarnabhumi. A plan is also afoot to expand Don Mueang largely served by budget carriers.
Keep in contact with The Thaiger by following our
Facebook page
.
All Nakhon Ratchasima hotels ordered closed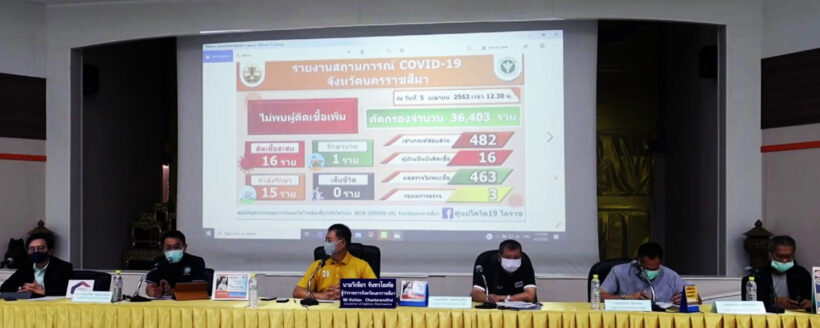 Today the governor of the northeastern Nakhon Ratchasima province Vichian Channothai, also chairman of the provincial communicable diseases committee, signed an order to shut down all hotels to fight the spread of the Covid-19 coronavirus. The order is effective immediately and until further notice.
All hotels with current guests are required to inform district health officials of their total numbers, their names and their expected departure dates. Any guests who show any symptoms or are suspected to be infected with the virus must be reported to health officials for investigation.
Earlier the governor issued several orders closing down high risk places such as entertainment venues, department stores, service outlets and most natural and tourist attractions. A village in tambon Tha Ang of Chok Chai district was also ordered locked down.
The Nakhon Ratchasima Covid-19 Response Centre reported today that the number of confirmed infections in the province stands steady at 16.
Nakhon Ratchasima, also called Korat, was the site of a February massacre by a disgruntled soldier that shook the nation, leaving 30 people dead including the shooter, and wounding 58 others.
SOURCE: Bangkok Post
Keep in contact with The Thaiger by following our
Facebook page
.