Motorbike taxi driver arrested after robbing Australian tourist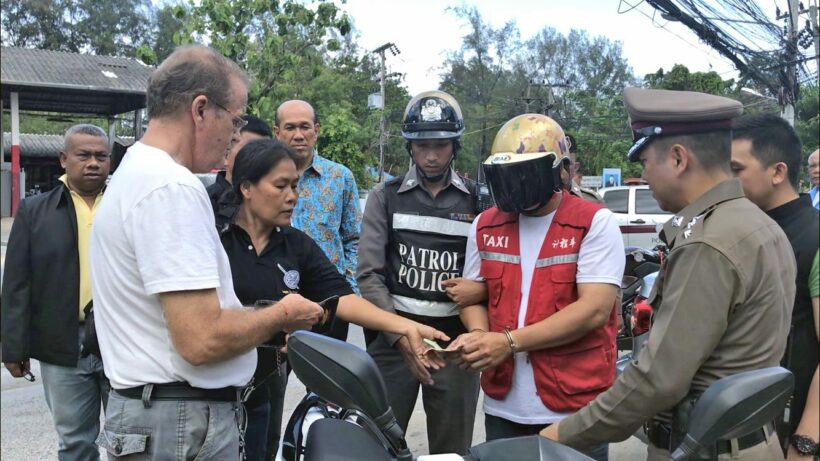 A reenactment was held at Rawai Palm Beach Resort, opposite the Rawai Municipality yesterday (May 9) led by Chalong Police Chief Col Pakayot Tanongsak together with Rawai Mayor Aroon Solos.
The suspect in the re-enacment was 48 year old Tanapon Sukjam, a motorbike taxi driver from Surat Thani who's stationed at Rawai Beach.
On May 8, around 3:30am, Tanapon robbed 39 year old Australian Stephen Kennedy, who was also at the re-enactment, presenting himself as the victim.
Col Pakayot says, "Tanadon took Mr Kennedy from a night club in Rawai to the Palm Beach Resort. When they arrived Mr Kennedy gave the motorbike taxi driver an Australian 100 dollar banknote, worth about 2,600 baht. Mr Kennedy asked for change, but Tanapon refused."
"Tanapon snatched an iPhone 6 and a bag which contained 100 Australian dollars, 250 baht cash and credit cards from Mr Kennedy. Tanapon told police that he doesn't get enough money in his motorbike taxi work. He thought that Mr Kennedy wouldn't remember anything because he was drunk," he explained.
Tanapon told police that he already sold the mobile phone and spent all the money. Tanapon's been charged with robbery.





Read more headlines, reports & breaking news in Phuket. Or catch up on your Thailand news.
New date for Coronation Day holiday announced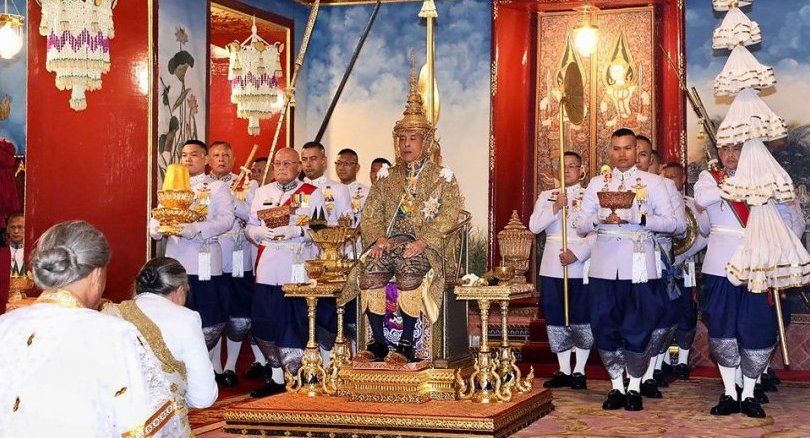 Thailand, the land of a thousand temples. And, it seems, the land of a thousand public holidays.
Now, the Cabinet has announced May 4 as the official new Coronation Day official holiday. So it's not actually a new holiday, but it replaces the date of the previous Coronation Day in Thailand.
The new holiday date marks the day that His Majesty King Maha Vajiralongkorn was coronated in the Grand Palace throne room. The previous Coronation Day was May 5, when the late King Rama IX was enthroned in 1950.
Assistant government spokesman Athisit Chaiyanuwat said the change would give Thailand a total of 19 official holidays.
This includes the newly announced holiday on June 3 – the birthday of Her Majesty Queen Suthida.
SOURCE: The Nation
Mother disappears after abandoning newborn in rubber plantation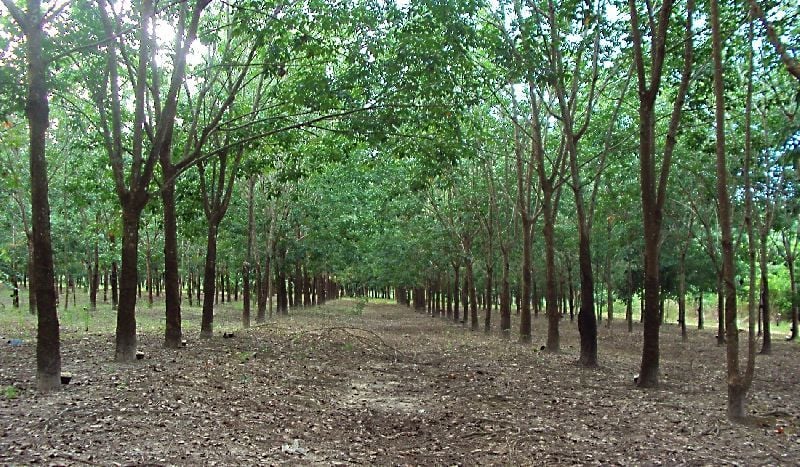 FILE PHOTO
A mother is on the run after delivering her own baby boy in a hut on a Loei rubber plantation yesterday, just a day before her husband, who was in custody for two years, was to be released. Loei is in far north-east Thailand near the Laos border.
The baby, with its umbilical cord still attached, was found by local villagers in a rubber plantation hut near Ban None Sawan village in Tambon Khao Luang in Wang Saphung district at 2pm yesterday.
The baby was rushed to the district hospital and forwarded to Loei Hospital.
The chief of the Wang Saphung police station says police learned that the mother is a 38 year old local resident of the village. Her house is about four kilometres from the spot where the baby was found.
Police say the mother disappeared after the delivery apparently because she feared her husband would harm her. Police hope to arrest the mother and charge her with abandoning and endangering a baby, whilst putting her in contact with local welfare services.
Her sister-in-law, 'Yingyai' (not her real name), told police that the mother already has four children, with the eldest 12 years old and the youngest 2 years.
Her husband was jailed two years ago and released today. Yingyai said her sister-in-law's stomach did not grow large and so her pregnancy was not noticed until last month.
SOURCE: The Nation
Phoenix goes up for auction, starting price 900,000 baht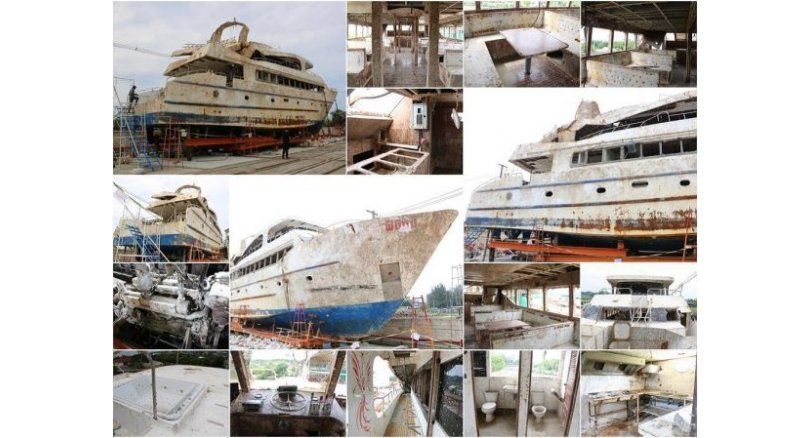 The notorious and ill-fated tour boat Phoenix, which sank off Phuket last July killing 47 Chinese tourists, is among 48 items that the Anti-Money Laundering Office will auction off this Wednesday at its head office.
At the time, many of the dead were retrieved from the boat, though its crew and captain escaped unharmed via life rafts, leaving many passengers on board as the boat sank during a sudden storm. The incident was followed by a sharp drop in Chinese visitors to Thailand, particularly Phuket.
Today, prospective buyers were allowed to check the condition of the sale items at various sites. Those interested in the Phoenix, which will carry a starting price of 900,000 baht, had to visit the Rattanachai Shipyard in Phuket.
Also up for auction are amulets and jewellery which were on display at the AMLO head office. Photos and information on auction items are also available at www.amlo.go.th.
Other items going under the hammer tomorrow include the lease-purchase agreements for condominium units in Chon Buri province. Among them is a 71.23 square metre unit at the New Nordic's Palace Condominium with a starting price of 13 million baht, 55 sqm N-CVB-407 room at the C-View Boutique Condominium project starting at 4.4 million baht and a 30 sqm room at the South Point Pattaya for a mere 3 million.
SOURCE: The Nation