Mega projects to shape Bangkok's skyline – Thailand Tourism Forum 2018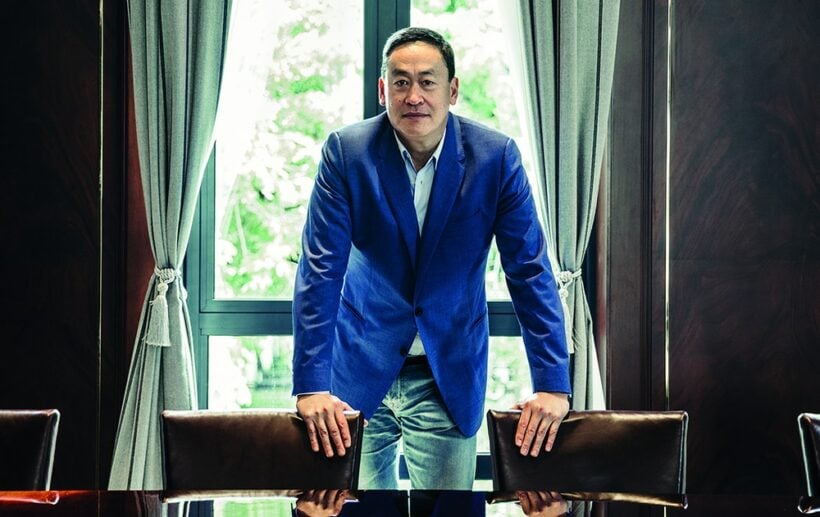 The Thailand Tourism Forum (TTF) returns for its seventh annual edition on January 22, 2018, gathering more than 650 hotel industry professionals at the InterContinental Hotel Bangkok to discuss the mega-projects that are reshaping Bangkok's cityscape.
Running under the theme 'Megacity Bangkok – A Tourism and Hotel Futurescape', TTF 2018 will focus on the redevelopment of the thriving Thai capital. A series of high-level speakers will address the one-day event, including Mr Srettha Thavisin, President of Sansiri, one of Thailand's leading hotel and real estate developers.
Sansiri recently entered the hospitality space in partnership with Standard Hotels to create the upstart hotel brand, Monocle and Mr Thavisin will be interviewed on stage at the forum, discussing how "Large Scale Projects Contribute to Better Tourism Experiences."
He will be joined at the event by executives from some of the Thailand's largest conglomerates, hotel leaders, expert analysts, developers, financiers and more. The opening address will be made by Bill Barnett, TTF event co-organiser and MD of C9 Hotelworks.
"Thailand's tourism industry continues to ride the crest of a wave, with record-breaking numbers of global visitors clamouring to experience the country's many attractions," Mr Barnett said. "As the country's capital and major international gateway, Bangkok is fast becoming one of the world's great mega-cities.
"To sustain such numbers however, Bangkok needs large-scale redevelopment. Massive infrastructure projects are pushing into more districts and creating new tourism hotspots such as the Chao Praya River area. At TTF 2018, we will learn first-hand about the ambitious plans for Bangkok's emerging cityscape and examine their impact on the tourism and hospitality sectors," Mr Barnett added.
Thailand's tourism industry is on track for yet another record-breaking year. According to data from the Tourism Authority of Thailand (TAT), the Kingdom welcomed 17.3 million international visitors in the first half of 2017, generating 876 billion Baht (US$25 billion). Tourism revenues are expected to reach an all-time high of 1.81 trillion Baht (US$50 billion) for the full year.
This rising demand is also boosting confidence in Thailand's hotel sector; according to STR, approximately 100 new hotels are currently in the country's pipeline, potentially adding 21,600 new rooms to the national inventory – many of which will be in Bangkok.
But challenges remain; Thailand's transport infrastructure struggles to cope with the tourism influx, hoteliers face strong competition, and average daily rate (ADR) remains under pressure. So what does the future hold for Bangkok? A series of multi-billion-baht developments, including transport links, mega-malls, attractions, hotels and residential projects are transforming the cityscape, creating both opportunities and threats for the city.
Other speakers and panellists at TTF 2018 include Dillip Rajakarier, CEO of Minor Hotel Group; Nikhom Jensiriratanakorn, Director of Horwath HTL; Thomas Schmelter, IHG's Director of Operations for Thailand & Indochina; KC Moy, Executive Vice President of Capella Hotel Group; Mike Batchelor, JLL's Managing Director, Investment Sales for Asia; Jesper Palmqvist, STR's Area Director for Asia Pacific; Caroline Cheah, General Manager of the Shangri-La Hotel, Bangkok, and many more.
To see a full programme and download the presentations from the event click HERE.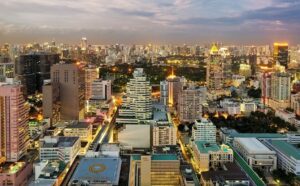 PHOTO: The Nation
Thailand Tourism Forum is an annual event held every January and organized by the American Chamber of Commerce (AMCHAM) Thailand and leading hospitality consultancy C9 Hotelworks. Now in its sixth year, the event attracts leading industry speakers and a growing number of delegates from around the region. Thailand Tourism Forum offers delegates a unique opportunity to hear hospitality leaders and experts candidly discuss the industry and a forum to take a closer look at numbers, evaluate risk and learn more about important new trends in tourism across all Thai travel destinations.
- Tanutam Thawan
Bangkok: Female's head and body parts found in bags north-east of city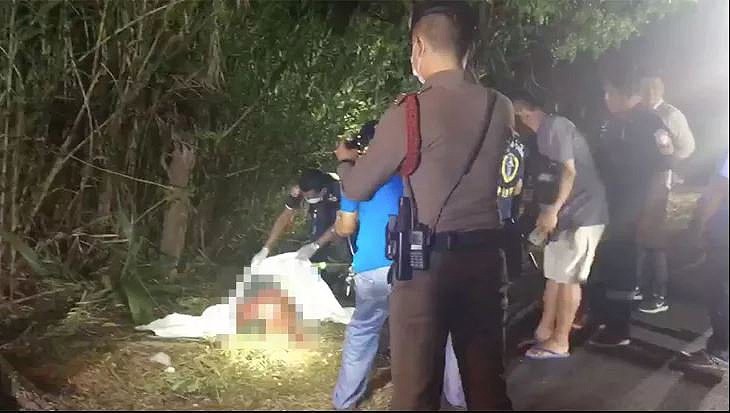 PHOTOS: Thai Rath
The mutilated body of a female has been found in the Soi Klong Samwa, in the north-eastern outer suburbs of Bangkok. Minburi police, forensic experts and members of the Por Teck Tung Foundation headed to the location where the body was found.
In a shoulder bag, wrapped in a black rubbish bin liner, was the head of a long haired woman.
Several metres away were two fertiliser sacks that police believe contains the torso and body parts of the victim. The body parts are believed to have been in the sack for three or four days. The location of the grisly find was about 1 kilometre down a small soi and was found after local residents smelt a bad odour.
Police are continuing their investigating.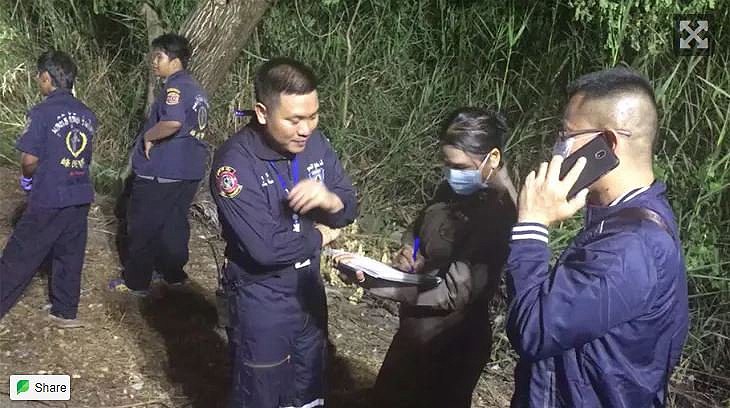 Ladyboy job applicant turned down over her sexuality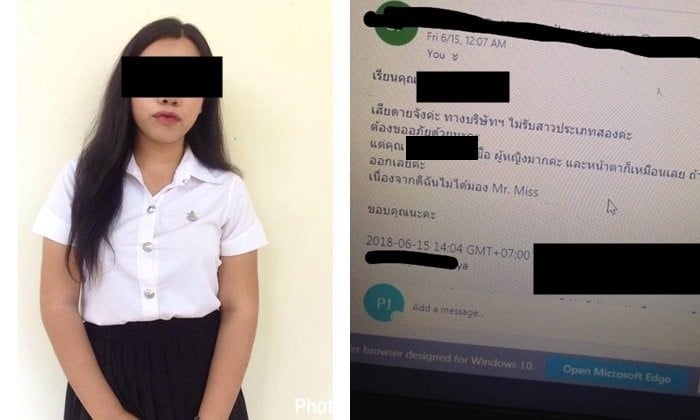 PHOTO: Sanook
A recently graduated lady boy has taken to Facebook to claim that she was turned down for a job at a trading company because she was discriminated against based on their sexuality.
She posted a screenshot of an email in which the company said "sorry but we don't accept type two women" ('Type Two Women' is the term used in Thai language for ladyboys.)
Reaction from friends and netizens was swift – they asked… "What era is this?" condemning the email and the company.
One poster said that they should be glad they turned them down – they are clearly not a professional company, reported Sanook.
Legislation exists in Thailand whereby those who believe they are the victim of sexual discrimination can make a case in such circumstances.
STORY: Sanook
Some of the responses on social media over this issue on ThaiVisa…
From 'Greenchair' – They are over 18, they are not boys at all. They are men. Or transgender men to be precise. Most understand this and prosper very well in the areas of life where they can excel. Such as healthcare services, in the beauty industry, elderly care, fashion, jewellery. A company that was involved in male body building might not be suitable. Be who you are and get over it for goodness sake. 
From 'Bluesofa' – Sexual prejudice. Perhaps the ladyboy might be taken to court for masquerading as a female?
From 'Bluebspunk' – People have the right to be identified as the gender they know them selves to be. It's not a choice, it's who they are. Companies should not be allowed to discriminate against someone because of who they are. This applies whether they are gay, straight, transgender, male, female.
Meet Bangkok's friendly neighbourhood midwife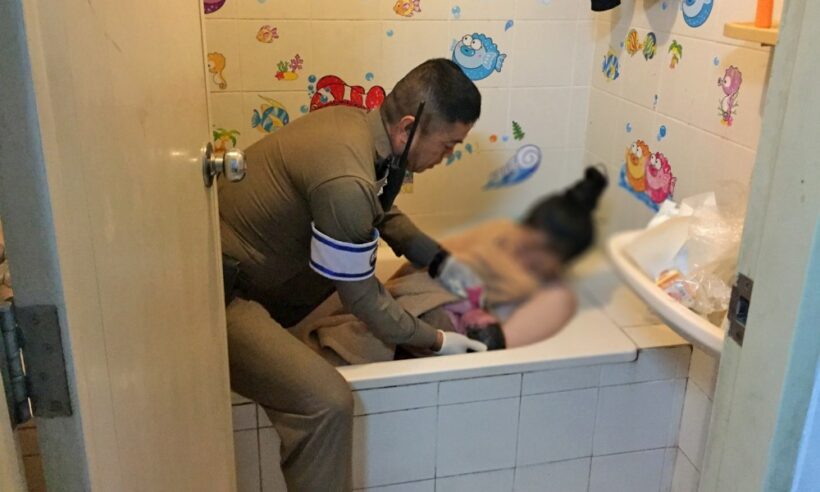 A traffic police captain, trained under a project initiated by HM the late King Bhumibhol Adulyadej, has helped another mother deliver a baby girl. This is the 33rd child born with his assistance.
Pol Captain Pichet Wisetchok, a deputy inspector of Traffic Police Sub-division 6, rushed to M Palace Apartment on Soi Chokchai 4 in Bangkok's Wang Thong Lang district at 6.20am yesterday morning when he was informed that a woman was in labour and might be unable to get to her local hospital in time.
Finding 27 year old Iraya Deeprasit in labour in her bathtub, he helped her give birth to a girl weighing 3.1 kilograms. After the girl – Iraya's second child – was delivered safely, a medical team from Rajvithi Hospital arrived and took care of the mother and baby, before taking them to Paolo Hospital on Soi Chokchai 4.
Pichet is well-known among social networkers who have been tracking his record of assisting mothers to delivery on roads or in other emergency cases. His fans say he is more capable than a gynaecologist.
Pichet was trained under a project initiated by the late King when Bangkok's traffic congestion had become so bad that pregnant women were often caught in traffic and had to give birth on the city's streets.

SOURCE: The Nation