Meet Bangkok's friendly neighbourhood midwife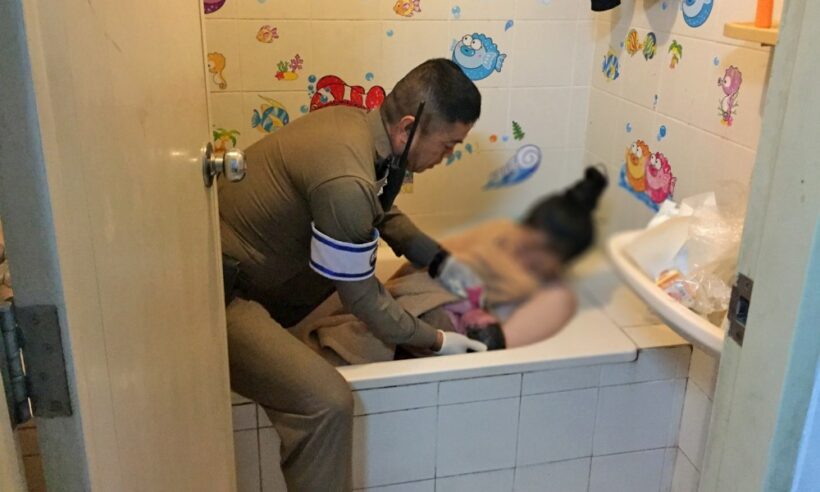 A traffic police captain, trained under a project initiated by HM the late King Bhumibhol Adulyadej, has helped another mother deliver a baby girl. This is the 33rd child born with his assistance.
Pol Captain Pichet Wisetchok, a deputy inspector of Traffic Police Sub-division 6, rushed to M Palace Apartment on Soi Chokchai 4 in Bangkok's Wang Thong Lang district at 6.20am yesterday morning when he was informed that a woman was in labour and might be unable to get to her local hospital in time.
Finding 27 year old Iraya Deeprasit in labour in her bathtub, he helped her give birth to a girl weighing 3.1 kilograms. After the girl – Iraya's second child – was delivered safely, a medical team from Rajvithi Hospital arrived and took care of the mother and baby, before taking them to Paolo Hospital on Soi Chokchai 4.
Pichet is well-known among social networkers who have been tracking his record of assisting mothers to delivery on roads or in other emergency cases. His fans say he is more capable than a gynaecologist.
Pichet was trained under a project initiated by the late King when Bangkok's traffic congestion had become so bad that pregnant women were often caught in traffic and had to give birth on the city's streets.

SOURCE: The Nation


Read more headlines, reports & breaking news in Bangkok. Or catch up on your Thailand news.
Police searching for building owner after two die in Bangkok shophouse fire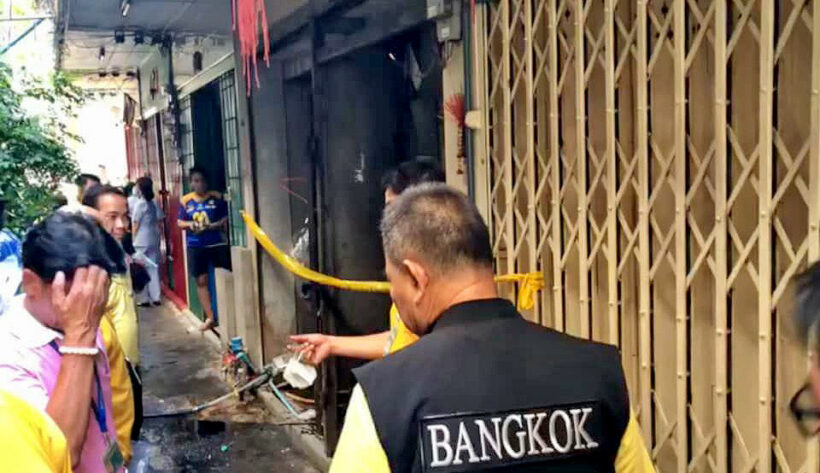 PHOTO: The Nation
A 67 year old woman and a 60 year old man have been killed after a fire engulfed a five-storey shophouse modified to provide rented rooms in Bangkok's Phra Nakhon district early today.
The Samrarnraj police station was alerted at 1.15am of the fire at the shophouse near Chao Phor Sua shrine on Boon Siri road. Five fire engines were dispatched to the scene.
Fire fighters took about 40 minutes to put out the blaze, which started in a second-floor room and spread to the fourth floor. People living in other rooms fled outside with everything they could grab as fire fighters fought the blaze.
After the fire was put out, they found the charred body of 67 year old Rat Noonsup on her bed on the fourth floor. She had been confined to her bed with chronic illnesses. Her nephew, Suksan Seangchan, told police he was sitting and talking to friends on the ground floor outside the building when he heard an explosion. He said he looked up to see fire had broken out and then tried to put it out with neighbours.
He said he then remembered his aunt was in the building so he tried to run up the stairs, but an iron beam fell on him and a fire fighter dragged him out.
Police will investigate the cause of the fire and will summon the 64 year old owner of the modified building for questioning.
At 9am, fire fighters and police checked the scene again and discovered another body, identified as that of a carpenter known only as Tum, who was about 60 years old.
Police say the shophouse was modified to provide 10 rented rooms at a rate of 100 baht a day for vendors in the area. Police are looking for a man, identified as Tong, who was seen drunk and shouting threats that he would set fire to the building.
SOURCE: The Nation
Male doctor and his friend arrested after 18 year old falls from condo in gay-sex tryst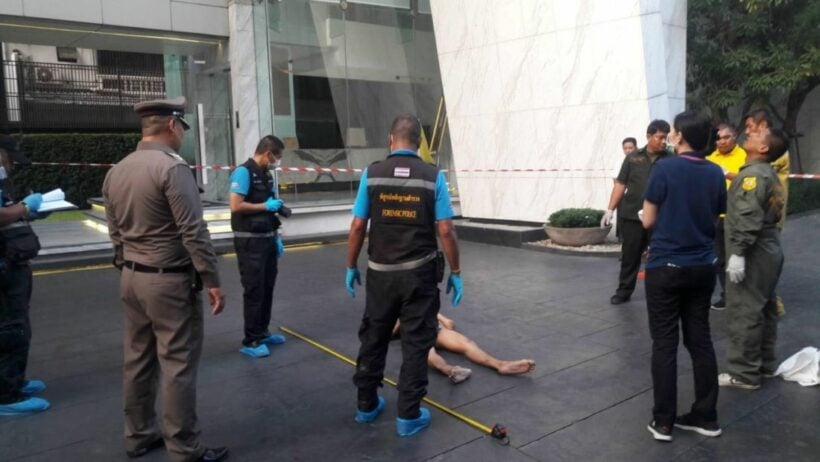 A male doctor working in the "beauty field" and his male friend have been giving confusing testimonies to police today. The pair were apprehended by police on Saturday after their 18 year old guest fell to his death from a balcony at the doctor's 20th floor condo in Bangkok.
Police speculate the condo appeared to be the scene of a gay-sex tryst at the time of the incident.
A police source at Thong Lor police station say that the two suspects appeared to still be under the influence of crystal methamphetamine, also known as "ice", when being questioned this morning.
Nine grams of 'ice' was seized at the scene.
The two men, both in their 30s and whose names had not been not released, will be brought in front of the Southern Bangkok Criminal Court tomorrow, when police will apply for the first 12 day detention order over an initial charge of possession of an illicit drug, with more charges pending.
Police want to keep them in detention pending the result of an investigation into whether they had caused the death of the teenager, the source added.
The autopsy to determine the time and cause of the teen's death is expected to take 15 days as he reportedly had a great deal of narcotics in his system, affecting the determination as to whether he had died before or after the fall from the balcony.
The 18 year old victim, whose name has also not yet been released, was found wearing only a G-string.
Thong Lor precinct officers received the report of his death at 3.30pm on Saturday.
A police check of the building's CCTV recordings found that the victim had entered the condo block with two older men and gone up to the 20th floor with them. This led to their inspection of the room and apprehension of the two older men, who have been insisting that the teenager had become intoxicated and fallen from the balcony, according to the source.
SOURCE: The Nation
Chinese owners using condo investments as a 'hotel'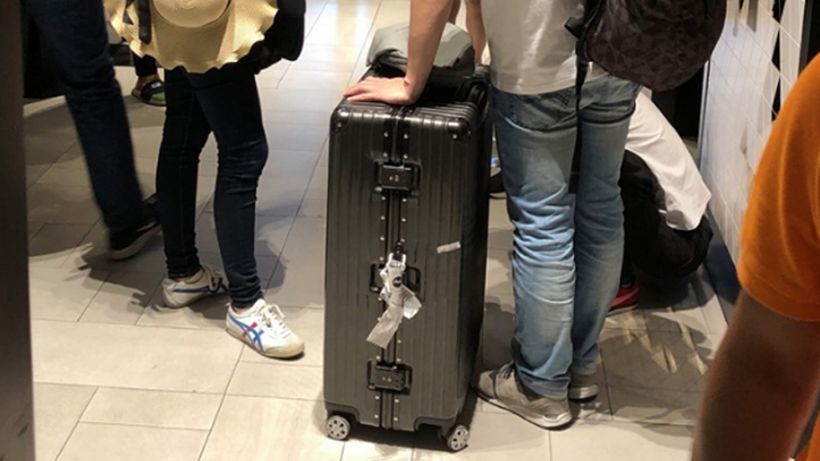 PHOTO: Thai Rath
Residents in condos around the country are getting sick of the parade of short-stay travellers using their condo rooms as defacto hotel rooms, travellers renting out their rooms from Chinese owners who run their investments as quasi hotel rooms.
Thai Rath reports that "Condo C Ekkamai" (Sukhumvit Soi 63) tenants are at the end of their tether. They claim Chinese owners are renting their rooms to their compatriots and running their mini-businesses as quasi hotels.
Many of the rentals were daily, a situation that remains illegal under Thai law.
"At Songkran the condo resembled Beijing," said one of the complainants.
"The owners had set up check-in and check-out facilities and baggage storage. There was also a team of maids on hand to do the cleaning in between guests."
The ongoing problem had been the subject of many complaints to the condo's body corporate who claim they are powerless to stop it (which is incorrect).
Legally, only rentals of more than 30 days are allowed without having the appropriate business and hotel licences. 'Room sharing', a situation used by the Airbnb business model for example, is a different matter and skates along a grey line in current Thai laws.
SOURCE: Thai Rath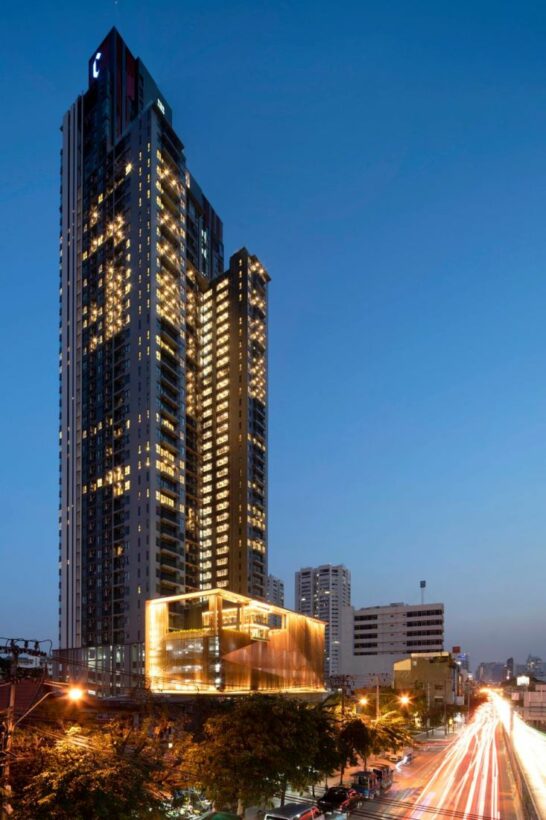 "Condo C Ekkamai" (Sukhumvit Soi 63)