The man who uncovered the watch scandal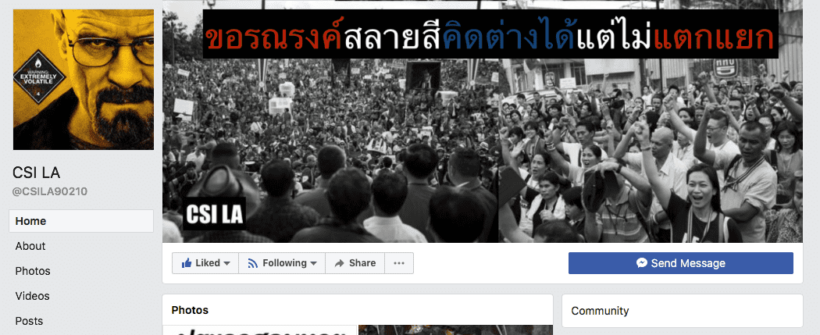 The wristwatch scandal undermining the government can be credited to one man who wrote posts on his "investigative" website about all the 25 luxury watches allegedly worn by Deputy Premier and Defence Minister Prawit Wongsuwan in recent years.
The online portal CSI LA provided convincing information that led to public uproar, including photos of Prawit wearing the watches alongside details of the pricey timepieces.
Prawit did not include any of the expensive watches in his financial reports submitted to the National Anti-Corruption Commission. He subsequently claimed that all of them belonged to a wealthy friend, who has since died.
CSI LA, which is based on Facebook, is run by a Thai man who prefers to be known only as David. He has lived in the United States for more than two decades and is now based in Los Angeles.
In a February 1 interview with The Nation co-founder Suthichai Yoon on Facebook Live, 'David' attributed his successful expose to the information he obtained from a pool of reliable online investigators, a technique known as crowdsourcing.
He researched some of Prawit's watches himself and relied on other online sleuths to provide details – such as brands, models and prices – of the others.
"Those people are watch aficionados, with expertise in different makes like Rolex. They supplied me with photos and details of the watches, but they didn't want their identities to be unveiled," he said.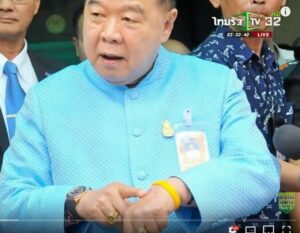 David, who is in his early 40s, explained the abbreviations that form the name of his website. C stands for critical thinking, S for science, I for investigative, and LA for the US city he has called home.
During his interview with Suthichai, he he had previously been an ordinary social media user who often left lengthy comments on different Thai websites.
"I was often kicked out for having a lot of opinions. I wondered why many Thais did not rely on scientific methods in their thinking," he said.
Later, he started his own Facebook page, CSI LA, capitalising on his expertise as a seasoned data scientist.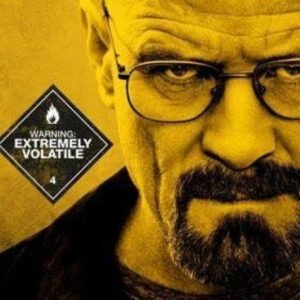 He initially made his presence felt when he disputed the police's theory about two Myanmar migrant workers arrested for allegedly killing two British tourists on Koh Tao in 2014.
He attempted to prove that the migrants were not the real culprits.
"Police said the two petite Myanmar men were the perpetrators. That's something many people did not believe. If you look at it with good sense, you will find that it goes against the truth," David told Suthichai.
He said that in this age of big data, the world was driven by a barrage of information that must be screened through scientific and critical thinking.
Need for critical thinking
"It's like when you try to drink water coming out of a giant pipe. You need to be able to tell which is poisonous and which is beneficial. This way, you can find water that is [drinkable] and make you survive," he said.
In his opinion, many Thais lacked critical-thinking skills, and this should be taught in schools so that people could learn from |when they were young.
David was born in Chon Buri and went to high school in Bangkok. When he was 14, he left Thailand to live in New Zealand and then moved to the US at the age of 18.
He studied economics at the University of California's Los Angeles campus (UCLA) and later graduated from Northwestern University, majoring in data science and predictive analytics.
At first, he ran a jewellery business but later shifted his focus to become a data scientist working for a large telecommunications company.
His passion for investigative reporting and news analysis prompted him to start CSI LA, he told Suthichai.
But David is not free from controversies – he has been accused of running his website with a political motive.
In the past, CSI LA ran posts to counter allegations against the Yingluck Shinawatra government's rice-pledging scheme. Irregularities stemming from the project led to prison sentences handed down by the Supreme Court's Criminal Division for Political Office Holders against the former prime minister and some of her Cabinet members.
However, David dismissed allegations that he was hired to launch attacks on certain figures through his website and challenged any sceptics to prove the claim that he was one of the "red shirts" – a political movement linked to the old power clique.
"I offer a reward of 1 million baht to anyone who can prove that I am a red shirt," he said.
CSI LA now has nearly 800,000 followers and was also 'first on the scene' uncovering the escape route of the bomber at the Erawan Shrine bombing in Bangkok. David used the same crowdsourcing techniques to put together the puzzle of the escape route days before the police were able to come up with the same theory.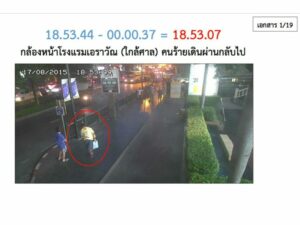 News
Thailand News

Join the conversation and have your say on Thailand news published on The Thaiger.
Thaiger Talk is our new Thaiger Community where you can join the discussion on everything happening in Thailand right now.
Please note that articles are not posted to the forum instantly and can take up to 20 min before being visible. Click for more information and the Thaiger Talk Guidelines.