The man who uncovered the watch scandal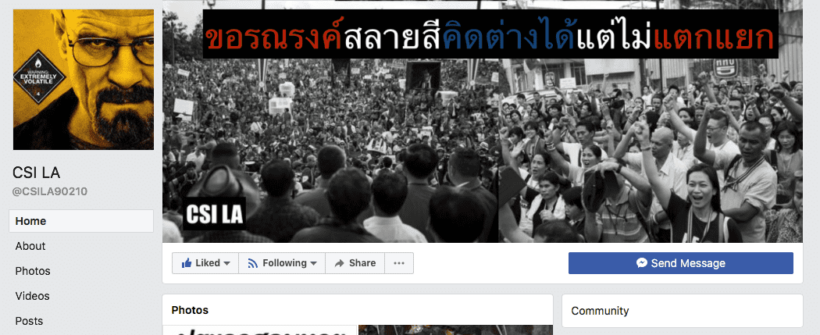 The wristwatch scandal undermining the government can be credited to one man who wrote posts on his "investigative" website about all the 25 luxury watches allegedly worn by Deputy Premier and Defence Minister Prawit Wongsuwan in recent years.
The online portal CSI LA provided convincing information that led to public uproar, including photos of Prawit wearing the watches alongside details of the pricey timepieces.
Prawit did not include any of the expensive watches in his financial reports submitted to the National Anti-Corruption Commission. He subsequently claimed that all of them belonged to a wealthy friend, who has since died.
CSI LA, which is based on Facebook, is run by a Thai man who prefers to be known only as David. He has lived in the United States for more than two decades and is now based in Los Angeles.
In a February 1 interview with The Nation co-founder Suthichai Yoon on Facebook Live, 'David' attributed his successful expose to the information he obtained from a pool of reliable online investigators, a technique known as crowdsourcing.
He researched some of Prawit's watches himself and relied on other online sleuths to provide details – such as brands, models and prices – of the others.
"Those people are watch aficionados, with expertise in different makes like Rolex. They supplied me with photos and details of the watches, but they didn't want their identities to be unveiled," he said.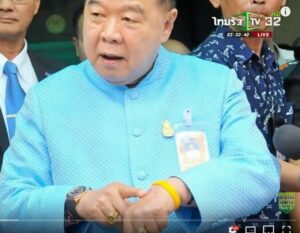 David, who is in his early 40s, explained the abbreviations that form the name of his website. C stands for critical thinking, S for science, I for investigative, and LA for the US city he has called home.
During his interview with Suthichai, he he had previously been an ordinary social media user who often left lengthy comments on different Thai websites.
"I was often kicked out for having a lot of opinions. I wondered why many Thais did not rely on scientific methods in their thinking," he said.
Later, he started his own Facebook page, CSI LA, capitalising on his expertise as a seasoned data scientist.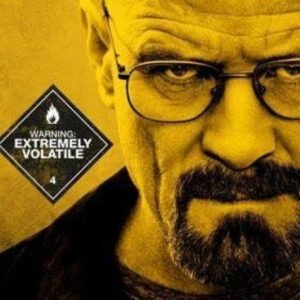 He initially made his presence felt when he disputed the police's theory about two Myanmar migrant workers arrested for allegedly killing two British tourists on Koh Tao in 2014.
He attempted to prove that the migrants were not the real culprits.
"Police said the two petite Myanmar men were the perpetrators. That's something many people did not believe. If you look at it with good sense, you will find that it goes against the truth," David told Suthichai.
He said that in this age of big data, the world was driven by a barrage of information that must be screened through scientific and critical thinking.
Need for critical thinking
"It's like when you try to drink water coming out of a giant pipe. You need to be able to tell which is poisonous and which is beneficial. This way, you can find water that is [drinkable] and make you survive," he said.
In his opinion, many Thais lacked critical-thinking skills, and this should be taught in schools so that people could learn from |when they were young.
David was born in Chon Buri and went to high school in Bangkok. When he was 14, he left Thailand to live in New Zealand and then moved to the US at the age of 18.
He studied economics at the University of California's Los Angeles campus (UCLA) and later graduated from Northwestern University, majoring in data science and predictive analytics.
At first, he ran a jewellery business but later shifted his focus to become a data scientist working for a large telecommunications company.
His passion for investigative reporting and news analysis prompted him to start CSI LA, he told Suthichai.
But David is not free from controversies – he has been accused of running his website with a political motive.
In the past, CSI LA ran posts to counter allegations against the Yingluck Shinawatra government's rice-pledging scheme. Irregularities stemming from the project led to prison sentences handed down by the Supreme Court's Criminal Division for Political Office Holders against the former prime minister and some of her Cabinet members.
However, David dismissed allegations that he was hired to launch attacks on certain figures through his website and challenged any sceptics to prove the claim that he was one of the "red shirts" – a political movement linked to the old power clique.
"I offer a reward of 1 million baht to anyone who can prove that I am a red shirt," he said.
CSI LA now has nearly 800,000 followers and was also 'first on the scene' uncovering the escape route of the bomber at the Erawan Shrine bombing in Bangkok. David used the same crowdsourcing techniques to put together the puzzle of the escape route days before the police were able to come up with the same theory.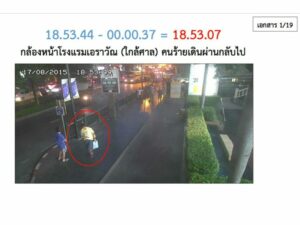 Keep in contact with The Thaiger by following our
Facebook page
.
Never miss out on future posts by
following The Thaiger
.
Anti-Corruption Commission official sentenced for pointing loaded gun at taxi driver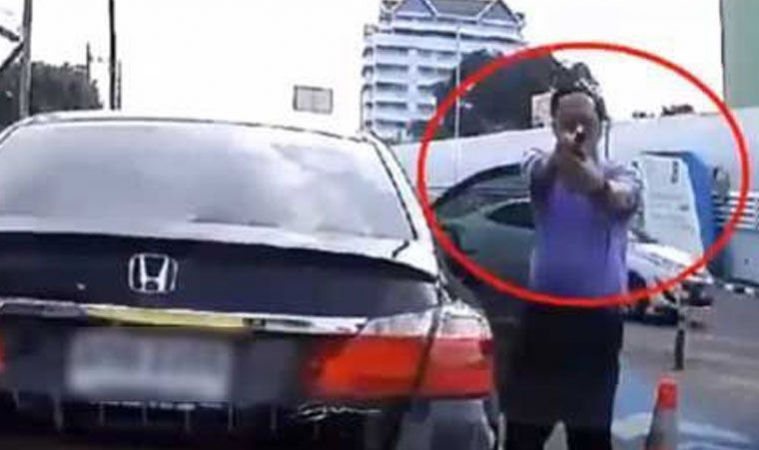 A National Anti-Corruption Commission senior official was sentenced by the Criminal Court to 1 year in jail with a 2 year suspension for pointing a loaded .38 Colt pistol, threatening a Bangkok taxi driver back in 2018. Nation Thailand called it a "very lenient" sentence.
The assistant secretary general of the commission, 54 year old Piset Nakapan, must also pay a fine of 31,000 baht. He was charged with weapon in violation of Section 309 of the Criminal Code, carrying a weapon in public, threatening others, and violating the Firearms Act.
Footage from the taxi's dashboard camera shows Piset getting out of his car and pointing the loaded gun at the taxi. He said to the driver, Pipat Seesa-on, "Why are you following me? Drive back and use another road."
At the trail, Piset confessed to the charges and gave Pipat 2,000 baht as compensation. Since he confessed, the court commuted his sentence in half, cutting down the 2 year jail term to just a year and a 62,000 baht fine down to 31,000 baht. His jail term is suspended for 2 years, with mandatory probation check-ins every 4 months.
SOURCES: Nation Thailand | Bangkok Post
Keep in contact with The Thaiger by following our
Facebook page
.
Never miss out on future posts by
following The Thaiger
.
Some tourism officials concerned with political climate, ask government to open dialogue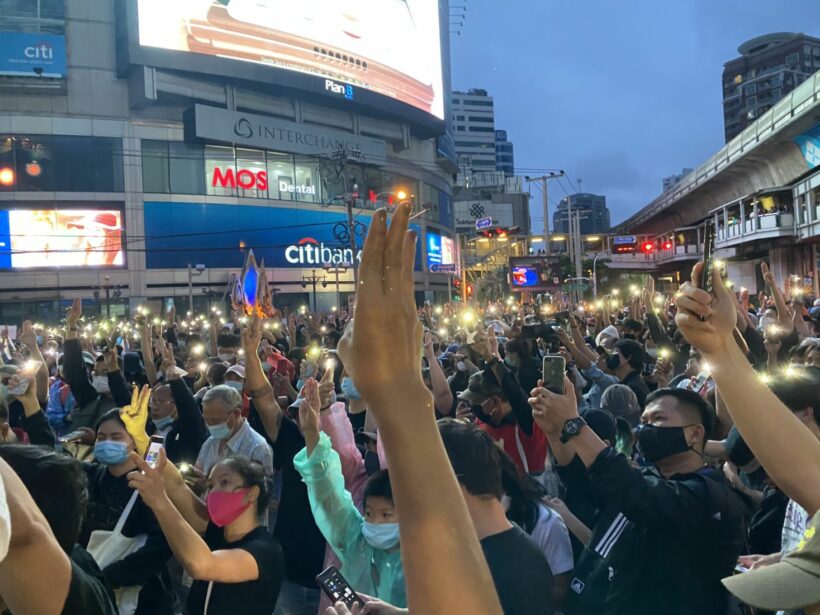 In the midst of Thailand reopening its borders to foreigners on the Special Tourist Visa, political protests have only grown in Bangkok and are now being held in cities across Thailand. Now tourism operators are worried and are asking the government to engage in dialogue with the protesters. President of the Tourism Council of Thailand Chairat Trirattanajarasporn says he's worried about another coup (Thailand's had 12 since 1932) being used to solve the problems rather than talking it out.
"If the situation's gone too far, I am concerned a coup will worsen the economy and affect the country's image on the global stage… A coup is not the ultimate solution to the problem."
Now that the protests are spreading across the country, Chairat says some tourist destinations could be impacted. In Bangkok, traffic has been blocked on busy intersections by thousands of protesters. BTS and MRT stations have also been shut down during some protests. He adds that people also tend to save their money during times of protest movements rather than spending it on trips.
"At this moment, the government has to show protesters and Thais the improvements they have brought about during the past 6 years, instead of harassing them for speaking up."
On the flip side, Tourism Authority of Thailand governor Yuthasak Supasorn says he's checked with TAT's 29 overseas offices that have been monitoring international feedback and no one has reported concerns with Thailand's political climate, adding that the visitors on the Special Tourist Visa are sticking with their plans to travel to Thailand.
"It is too early to assess the impact on tourism as mass gatherings have occurred recently and there has been no violence."
SOURCE: Bangkok Post
Keep in contact with The Thaiger by following our
Facebook page
.
Never miss out on future posts by
following The Thaiger
.
Thailand News Today | Media censorship, Thai parliament to meet, STV flight arrives | October 20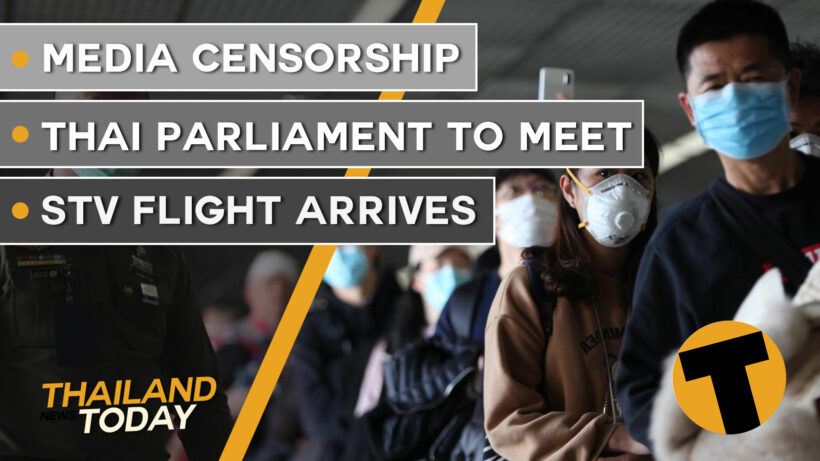 Thaiger News, posted daily around 5pm, Thai time, with all the latest updates, news and information.
Court orders suspension of Thai TV news channel during political protests
The Criminal Court has agreed to suspend the Thai media company Voice TV for allegedly violating the State of Emergency orders which prohibit media content "considered to be a threat to national security".
Talk about the Voice TV shut down has been circulating for a few days, along with threats to close down other media voices. It's not the first time Voice TV has come to the attention of the NCPO, in the past, and the current government.
The digital ministry spokesperson said this morning that "Voice TV will be suspended". The order applies to all of the company's online platforms, including social media accounts.
They've also instructed the closure of The Standard, The Reporters, Voice TV, Prachatai and the Free Youth movement Facebook page. But, for now, those media platforms still seem to be online.
House Speaker confirms agreement for special parliamentary session
The Speaker of the lower house of Parliament has confirmed that there is cross-party agreement for an extraordinary parliamentary session to be convened in the wake of the ongoing political unrest.
Chuan Leekpai has notified PM Prayut Chan-o-cha of the agreement to hold the special session in a bid to seek a political resolution to the conflict.
In his letter to the PM, Chuan calls on the cabinet to back the declaration of a special session. He proposes an initial general debate so MPs and senators can express their opinions and work towards a solution to the current impasse. The PM has already voiced his support for an extraordinary session of parliament.
Meanwhile, a number of opposition figures are calling for the state of emergency imposed on Bangkok to be lifted, declaring its implementation illegal and unnecessary.
Jailed Thai activists, protest leaders, pro-democracy doctor, released on bail
Thailand's Appeal Court has granted bail to a number of anti-government protesters and protest leaders, on condition there is no repeat of the offences they're accused of. Sort of doubt that's going to stick.
They must also report to the court every 2 weeks. Protesters have been charged with sedition, violating the Covid-19 emergency decree by holding an illegal gathering, using an amplifier without authority to do so, and breaking the Computer Crimes Act.
Yesterday's three "pop up" protests were held outside of central Bangkok and again surprised police. The protest gatherings all attracted up to 2,000 people each and were held, and then dispersed, peacefully, without police intervention.
Police threaten jail time for anyone taking selfies at protests
The State of Emergency recently imposed on Bangkok amid escalating political unrest carries some sweeping powers, some of them targeting the younger, connected mobile generation.
Police are warning that anyone taking a selfie at anti-government protests is risking 2 years in jail and a fine of up to 40,000 baht.
The emergency decree is being invoked in everything, from the arrests of protesters and their leaders, to the threat of restrictions being slapped on media outlets whose reporting is deemed unfavourable.
41 foreign tourists to arrive in Bangkok today on Special Tourist Visa after 7 month ban
Just 41 foreign tourists are expected to arrive in Bangkok today under the special tourist visa. A small, yet major step forward after a 7 month ban on international tourists which was put in place in late-March.
The visa allows a 90 day stay that can be renewed twice, adding up to about 9 months. But the tourists departing from Shanghai, China and arriving in Bangkok's Suvarnabhumi Airport at 5pm, allegedly, will only be in Thailand for 30 days, and that includes their 14 day quarantine.
The flight arriving today was first going to have 120 to 150 tourists, but now it's down to just 41. We'll soon know if they actually arrived. Never before has the arrival of so few tourists kicked up such interest.
Pickup truck crashes into elephant as herd runs across Chon Buri road
A herd of wild elephants running across a road in Chon Buri caused a driver to crash into one of the elephants, damaging his Isuzu pickup truck and injuring the passenger.
The man says he was heading to the province's Ban Ang Kraden district when a group of about 20 elephants ran out of the forest and cut in front of his truck. He says he couldn't stop in time and crashed into one of the elephants.
The injured animal didn't stop and continued to run across the road, following the rest of the herd into the forest. Local officials are tracking the elephant's footprints to find the injured elephant and provide medical treatment. The 20 year old passenger was rushed to hospital and is in a satisfactory condition.
Keep in contact with The Thaiger by following our
Facebook page
.
Never miss out on future posts by
following The Thaiger
.