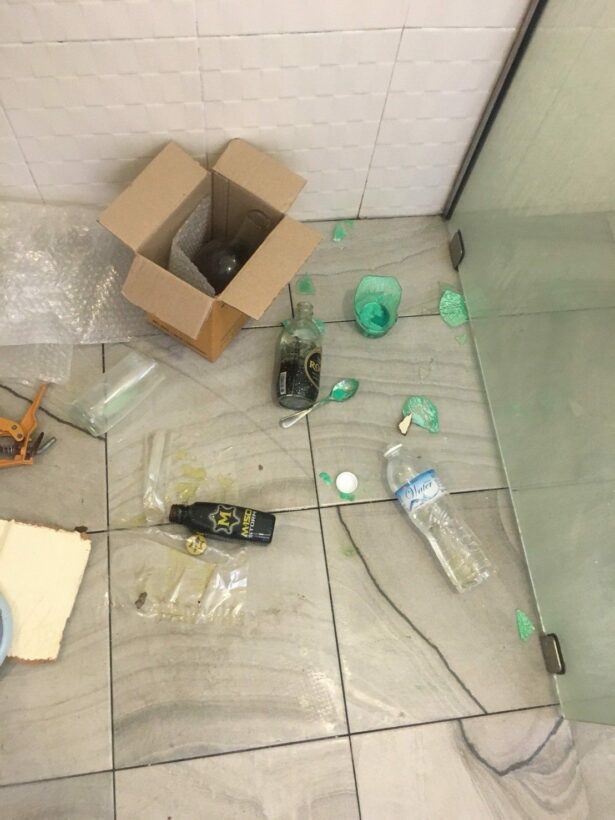 A Thai man has been found dead inside the bathroom of his house in Thalang yesterday (June 24).
The Thalang Police were notified of the incident at a house at the Prompan Housing estate in Paklok yesterday afternoon.
Police and rescue workers arrived at the scene to find the body of a 27 year old man lying on the floor.
Near the body found a bottle of hydrochloric acid, a bottle of energy drink and small camping stove. Police also found two letters talking about his health issues and apologies to his family.
The man's older sister told police that Mr Samart had personal health issues.
"Family members just returned from lunch time and could smell the chemicals inside the house. The deceased man's sister called inside the toilet but there was no answer. So they broke down the toilet door and found his body," according to Police.
His body was taken to Thalang Hospital for further examination while police are continuing their investigation.
(The names of the deceased and the family have been removed at the request of the family.)
There are mental health services available in Phuket.
Samaritans of Thailand 24 hour hotline 02 713 6791 (English) or 02 713 6793 (Thai).
Mental Health Hotline at 1323 (Thai).