More legal challenges for Thaksin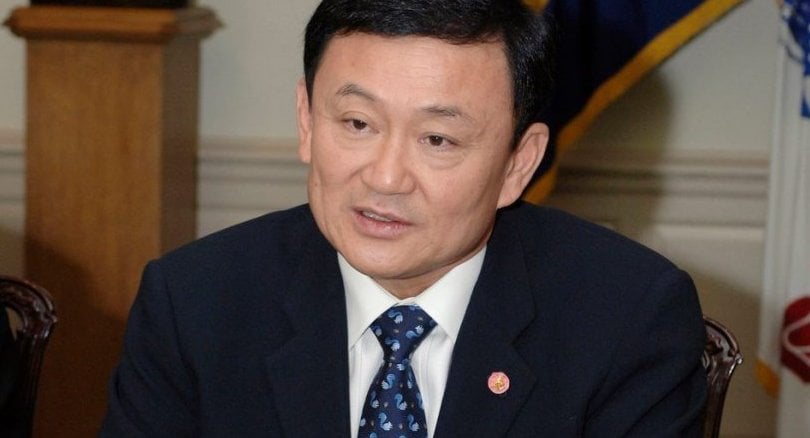 Ousted former Prime Minister Thaksin Shinawatra faces mounting legal problems following the new Attorney-General Khemchai Chutiwong's announcement yesterday that he would reactivate many of the cases that had been suspended against the fugitive.
The new law on criminal procedures for political office holders, which came into force on September 28, authorised the Office of Attorney-General to proceed with cases in absentia, he said.
The Supreme Court's Criminal Division for Political Office Holders had suspended many cases against Thaksin since he fled the country nearly a decade ago.
While the previous process did not allow court trials in absentia, Article 69 of the new law stipulates that legal procedures can be continued, unless they are finalised before the new law takes effect.
Article 28 also says that the Supreme Court can deliberate cases in absentia if defendants fail to appear before the court.
The Attorney-General said he would set up a panel to explore reopening Thaksin's cases but had not given it a specific deadline.
The panel could present a request to pursue the cases to the Supreme Court's Criminal Division for Political Office Holders, he said.
Two of Thaksin's cases that were temporarily disposed of by the court are an accusation of fraud over a Krungthai Bank loan and a violation of excise tax relating to satellite and mobile telephone concessions, he said.
Several other cases have been suspended since he fled Thailand.
Thaksin went into exile when the court was about to deliver its verdict over the Ratchadaphisek land deal in 2008.
He was found guilty of a conflict of interest while he was prime minister by facilitating the purchase by his ex-wife, Khunying Potjaman Na Pombejra, of 33 rai of land from the Bank of Thailand's Finance Development Fund at a discounted price.
The Supreme Court's Criminal Division for Political Office Holders sentenced him to two years' imprisonment on October 21, 2008.
Khemchai declined to comment on other cases handled by the National Anti-Corruption Commission, saying it was up to the agency to consider whether they would fall under the new law and could be pursued.
Asked if he had been ordered to target the former premier, Khemchai said it was the job of his office to consider the implications of the new law. It was then up to the to rule on the request.
If his office failed to pursue the cases, it could be subject to criticism, he said.
Thaksin is in Dubai after spending time with his family in London last month. His youngest daughter, Paetongtarn, posted a photo on Thursday of her father in his Dubai residence on her Facebook account, Ing Shinawatra.
The Attorney-General's Office has agreed to a police request to formally charge Thaksin with lese majeste and violation of the Computer Act.
The charge relates to Thaksin's statement in 2015 when he allegedly made contentious statements in an interview about who was behind a coup that ousted him in September 2006, Khemchai said.
Khemchai was speaking during his first press conference yesterday after becoming Attorney-General.
He said the next step would be to locate Thaksin and issue an arrest warrant. Once his whereabouts were confirmed, Thai authorities would ask for his extradition, he said.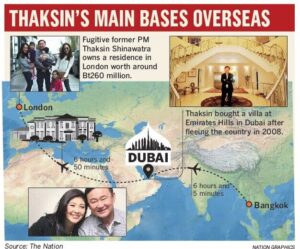 STORY: The Nation
- The Thaiger & The Nation
Thailand's Rabies death toll up to 14 this year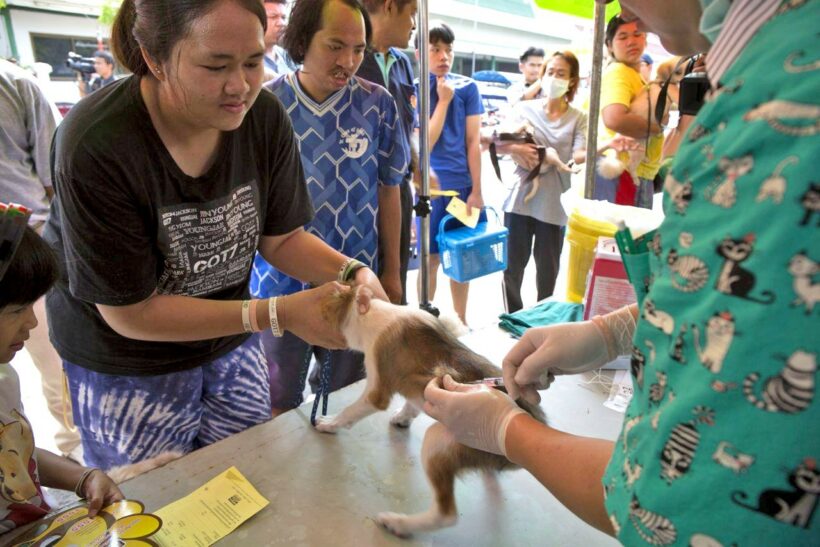 The death of a 19 year old in Buri Ram, to the east of Bangkok on the Cambodian border,  and a 55 year old in Rayong, east of Pattaya, has raised the death toll in Thailand as a result of Rabies this year to 14. Both deaths occurred over the past two weeks.
Dr Suwannachai Watanayingcharoen, director general of the Disease Control Department, says a 19 year old man in Buri Ram, who'd been bitten back in April on the shoulder and chest by a dog, was not vaccinated against rabies.
The same situation with a 55-year-old woman in Rayong, bitten by a stray dog in January, who opted for "magical" treatment from a practitioner of traditional folk medicine rather than go to hospital.
Suwannachai says the two people had died of rabies this year in Buri Ram, two in Rayong and one each in Surin, Songkhla, Trang, Nakhon Ratchasima, Prachuap Khiri Khan, Phatthalung, Nong Khai, Yasothon, Kalasin and Mukdahan.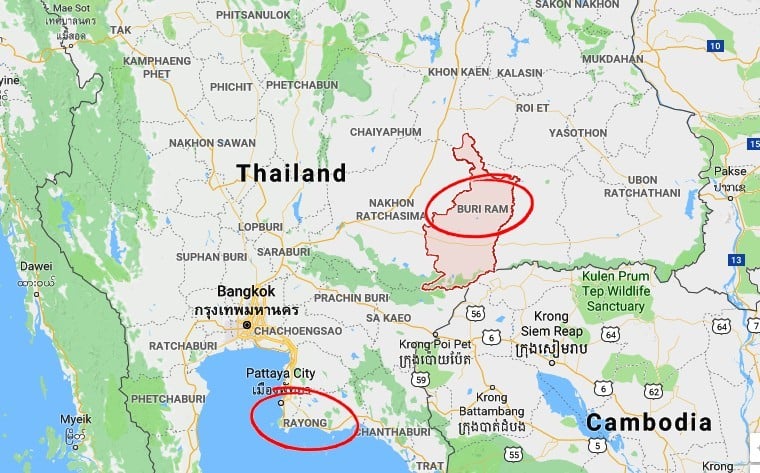 Same-sex civil union bill ready for Cabinet in two months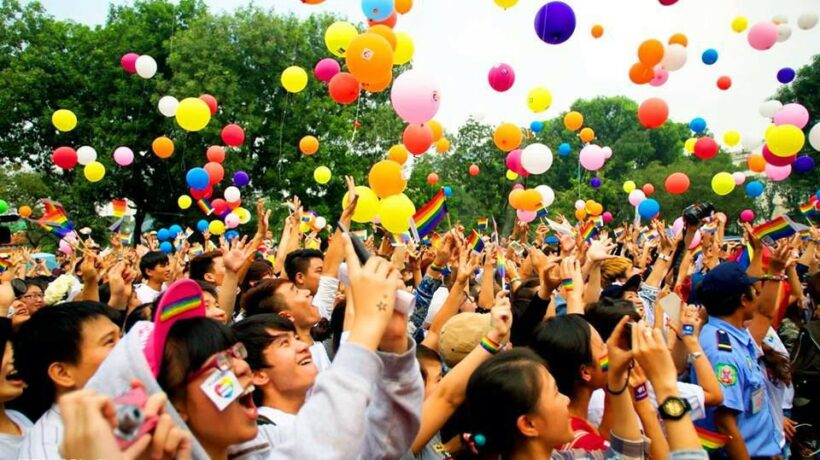 A same-sex civil partnership law should be drafted and discussed before next year's elections.
Pitikarn Sitthidech, the Rights and Liberties Protection Department chief, saystThe law, allowing same-sex couples to formally register as life partners, should be drafted by September.
It would then be submitted to Deputy PM and Justice Minister ACM Prajin Juntong, who would decide whether it should go to the Cabinet, she said.
Pitikarn says the sub-panel drafting the legislation that's been hailed by some as a progressive step towards the legalisation of gay marriage would meet on July 25 to review its 63 articles. Panel members were likely to make adjustments, she said, some based on the experiences of other countries that have adopted similar legislation, such as Mexico, South Africa, Canada, Australia and Britain.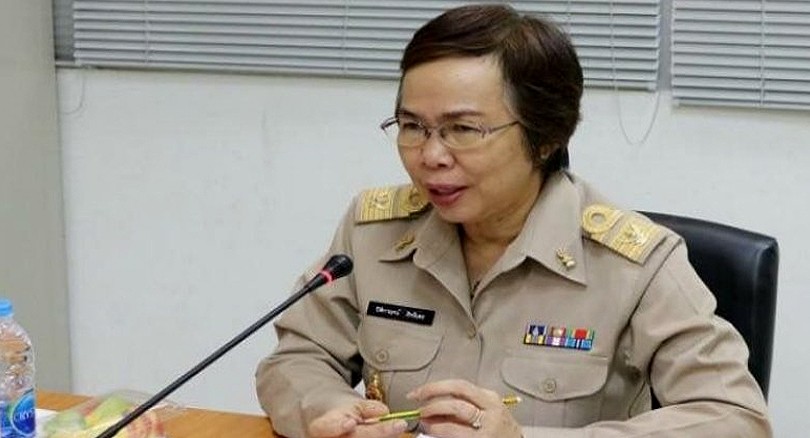 Pitikarn Sitthidech – Rights and Liberties Protection Department chief 
The bill will then be forwarded to the Rights Department's law development committee for further tweaking in September, and then to Prajin, Pitikarn said. She pointed out that the process in some countries had taken up to 10 years, but Prajin wanted to fast-track Thailand's version because of the many LGBT (lesbian, gay, transgendered and bisexual) citizens who deserve the same rights as everyone else.
Pitikarn said Prajin had insisted that the authors of the legislation understand the situation in society well and the sensitivities involved. He wanted guidelines set out to support the status of same-sex life partners registered in other countries who were now living in Thailand to ensure they enjoyed the rights to which they were entitled.
Prajin wanted it made clear which agency would handle registrations once the law comes into effect. And he expects the law to lay the foundation for the legalisation of gay marriage.
"Since the ministry began moving forward on this law, we have received good feedback from the LGBT community and a 60,000-name petition expressing support for the action, as well as much useful information," Pitikarn said.
"I believe many more people are passively supporting this law – the many who haven't yet expressed their LGBT status."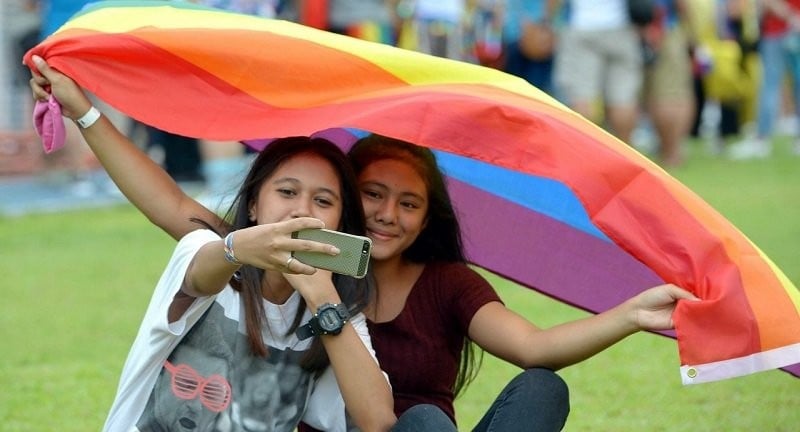 SOURCE: The Nation
Thaiger Radio News – Monday