Morning collision leaves 18 injured, mostly students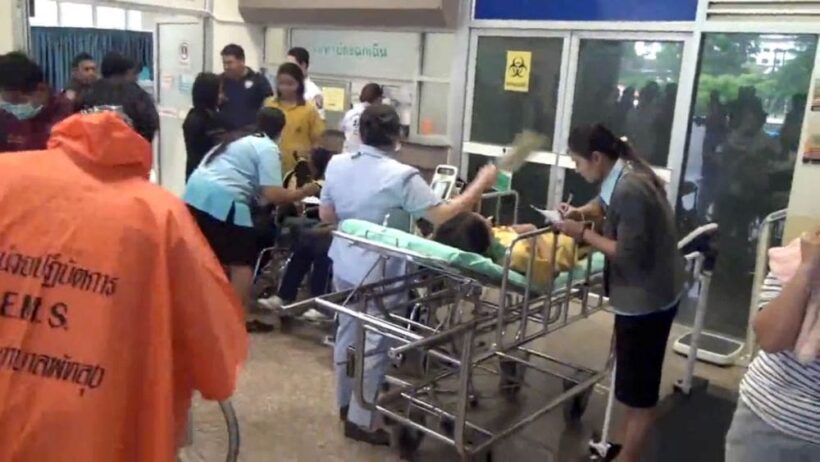 Fifteen students and three adults have been injured after a cold-storage truck collided with a song-taew bus on a Phatthalung road this morning, south of Krabi province.
The injured were taken to Phatthalung Hospital following the 7am incident at a curve on the Asia Highway in Moo 3, Tambon Tha Kae, in Muang district.
There was high drama at the hospital with the students crying and hospital staff rushing to treat them. Police said three of the students had been critically injured.
The bus was already full with students heading to school when it stopped at the curve to pick up another passenger. Police say the six-wheel truck rear-ended it as the driver pulled onto the road, causing both vehicles to fall to the roadside.

STORY: The Nation
Marium, the baby dugong internet star, dies. Plastic found in stomach.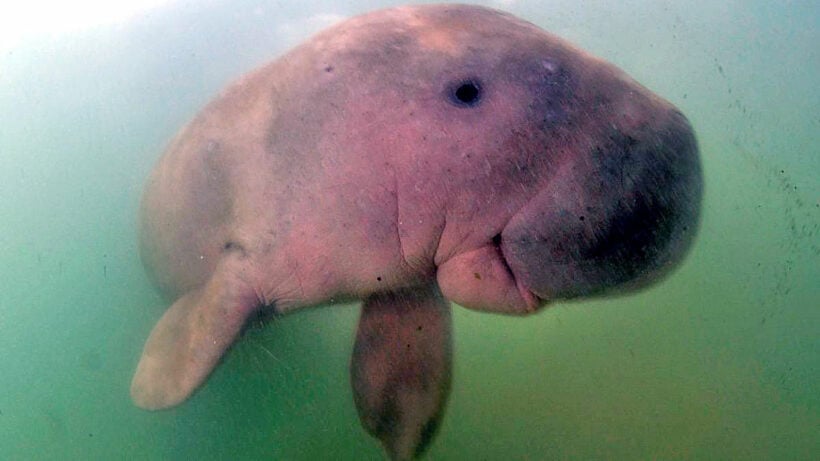 The orphaned female baby dugong, winning the hearts of many and helping to educate Thais about the importance of the local dugong population, has died with plastic waste lining its stomach, prompting a surge of mourning on social media.
Marium was found in April off the coast of Krabi, southern Thailand, and photos of her nuzzling marine biologists quickly went viral. When a second orphaned dugong was found, subsequently named Jamil by Princess Sirivannavari Nariratana Rajakanya, the pair became internet stars.
Dugongs, a species of sea cow, are listed as "vulnerable" on the IUCN Red List, facing environmental threats including pollution, habitat loss and hunting. In Thailand, Marium and Jamil soon became symbols for the conservation of the oceans. Fans could watch Marium on a live feed, receiving veterinary treatment, and being fed up to 15 times a day.
But last week the Department of Marine and Coastal Resources posted that Marium was sick and refusing food. Marium died just after midnight on Saturday morning. An autopsy revealed plastic debris in the intestine, resulting in inflammation and the accumulation of gas, as well as a respiratory infection and a buildup of pus.
Mariam the young Krabi dugong dies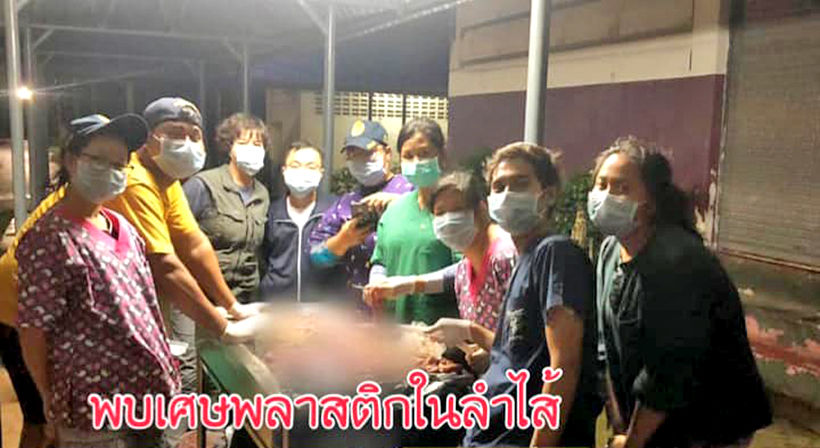 PHOTO: กรมทรัพยากรทางทะเลและชายฝั่ง
The Phuket Marine Biological Centre has announced the sad news about the special young dugong 'Mariam', who was found in Krabi back on April 26.
Young Mariam died earlier today.
The centre posted on its official Facebook page that the vet team found that she'd stopped breathing and her pulse had stopped as well, so they brought her out of the water to try and stimulate breathing.
Initially, they found that she was still responding from her eyes so they return her back to the pond. After checking the pulse, they found that it stopped again so they used some veterinary medications to keep her alive and pulled her out of the water for a second time.
She was pronounced dead at midnight today.
In a post mortem the vets found that Mariam had consumed a quantity of plastic that may have been previously undetectable.
"Rest in peace Mariam, our little angel," says the PMBC post.
Read some more about Mariam HERE.
Thai weather man issues rain warnings for south and east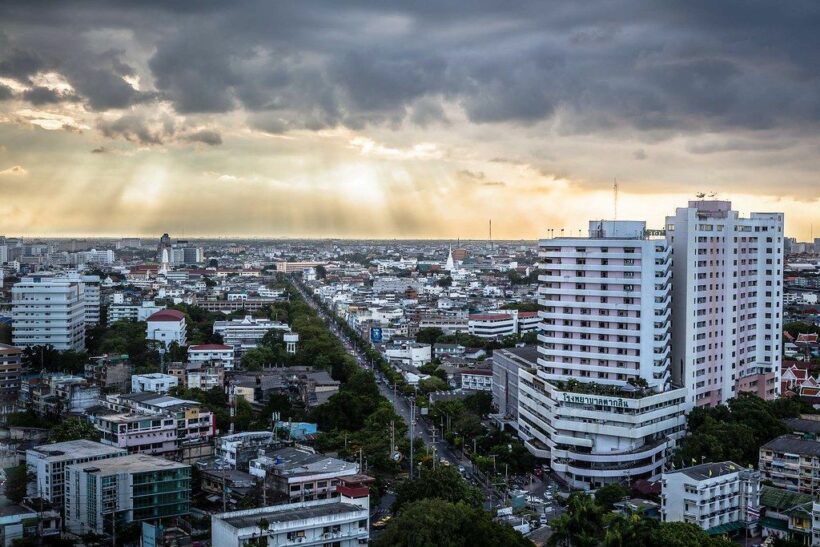 The Thai Meteorological Department has issued a warning to residents of eastern and southern provinces to brace themselves for heavy rains until Sunday.
In its warning, issued at 5am today, the department said the rains would be unleashed by influences of the southwest monsoon across the Andaman Sea and the Gulf of Thailand, which is intensifying, and by a low-pressure cell covering upper Vietnam.
Friday
East: Chon Buri, Rayong, Chanthaburi and Trat.
South: Ranong, Phangnga, Phuket, Krabi, Trang, Satun, Phetchaburi, Prachuap Khiri Khan, Chumphon and Surat Thani.
Saturday and Sunday
East: Chanthaburi and Trat.
South: Ranong, Phang Nga, Prachuap Khiri Khan and Chumphon.
The department said the strong winds would generate 2-3 metre waves in the upper Andaman Sea and in the upper Gulf of Thailand. It warned all ships to proceed with caution, and small boats to stay ashore.

Bangkok five day forecast from weather.com

Phuket five day forecast from weather.com