Krabi
Millions of soldier crabs found on Krabi beach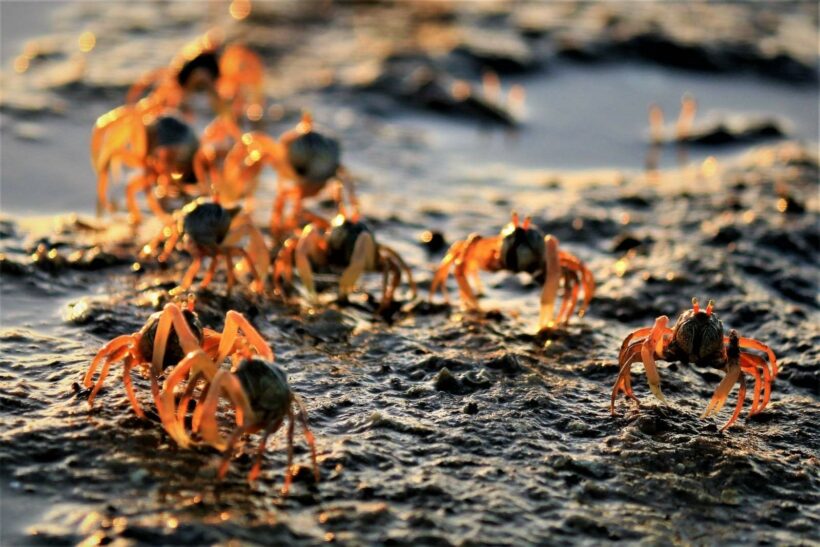 Millions of soldier crabs have once again been found cavorting around Klong Sai Din Dang Noi Beach in Mueang Krabi after three years.
Niwat Wattanayommanaphon, a committee member of the Krabi local conservationist group says, "These soldier crabs were last seen three years ago. They have shown up again this year. The crab species is about one centimetre wide and its shell is a bright orange. We can see them when it is low tide."
"They are staying in a group along one kilometre of the beach. These soldier crabs are mostly seen on this beach as there is lots of plankton here for their food.
"This is just one part of the amazing Krabi which is attracting more tourists. These soldier crabs also show that the beach is still abundant in marine life. We have to keep finding ways to conserve their eco-system."