Krabi man arrested after shooting his friend with an M16 rifle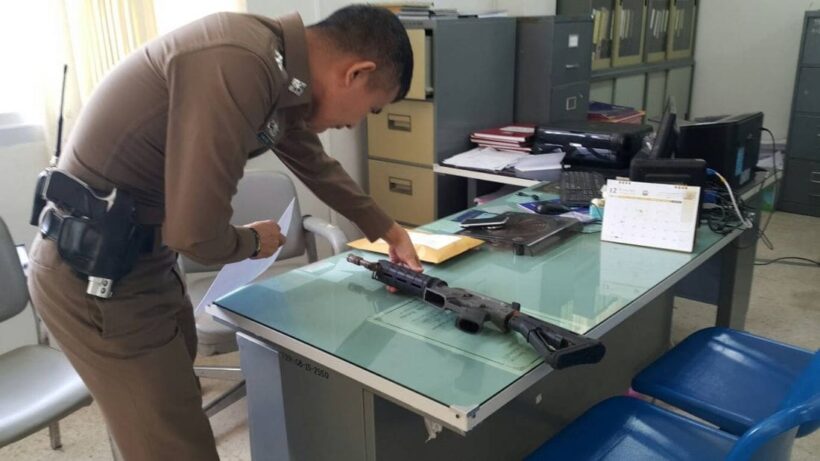 The Plai Praya Police in Krabi have been notified that a man has sustained serious injuries after being shot at a house in Plai Praya.
Police and emergency responders arrived to find blood all over the floor. Bullet holes were found in the windows and doors of the residence. Four M16 rifle cartridges were found on the ground
23 year old Suppachock Bangsok, a motorbike mechanic, had sustained serious injuries as a result of bullet wounds and had already been taken to Krabi Hospital in critical condition.
32 year old Kietisak Choochaui, the alleged gunman, was later arrested at his house nearby.
Kietisak told police that he was jealous as Suppachock was always talking with his wife. Kietisak admitted that he and his wife have being separated as they were having problems with their relationship.
Kietisak was taken to Plai Praya Police Station where he has been assisting police with their enquiries.

Keep in contact with The Thaiger by following our
Facebook page
.
Never miss out on future posts by
following The Thaiger
.
Krabi man arrested for animal abuse after allegedly killing pet dogs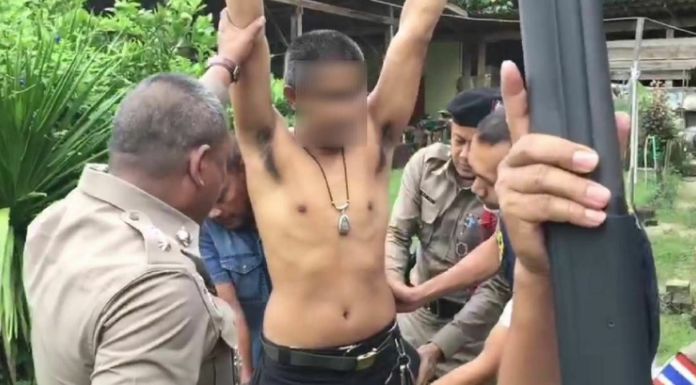 A Krabi man was arrested on animal abuse charges after he allegedly shot and killed his pet dogs. The non-profit Watchdog Thailand filed a police complaint yesterday with a statement from a witness.
Police arrested 39 year old Surasak Kongduang at his home in Krabi's Muang district. Surasak allegedly admitted to police that he shot both his pet dogs in the head and buried them in the backyard. Officers searched his home and found 3 guns and a bow. All weapons are legal and registered, police say.
Surasak allegedly told police that his wife fled and left the dogs behind after an argument a few days prior. He allegedly told officers that his mother is old and he felt bad about leaving her to care for the dogs, adding that one dog is lame while the other is sick.
Surasak was charged with animal abuse and for unlawful discharge of a firearm.
SOURCE: Nation Thailand
Keep in contact with The Thaiger by following our
Facebook page
.
Never miss out on future posts by
following The Thaiger
.
Academics call on government to hurry up and help the tourism industry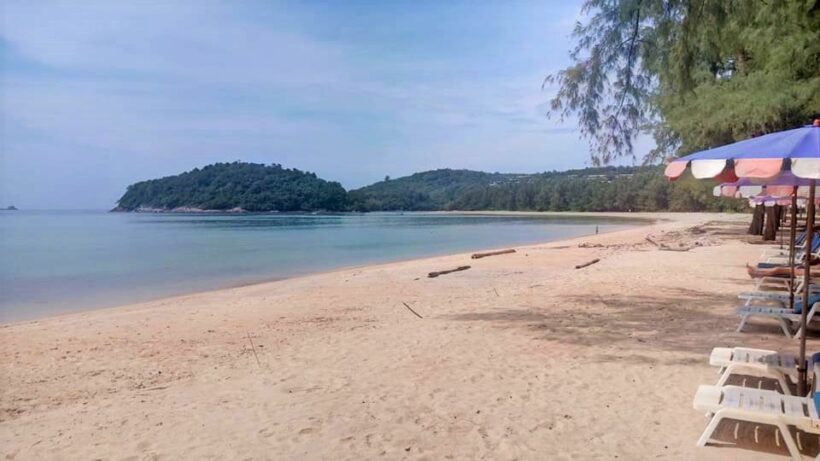 Leading Thai academics are calling on the government to get a move on and help the tourism industry before it's too late. Addressing a gathering arranged by the Foundation for Labour and Employment Promotion, Kiriya Kulkolkran from Thammasat University's Faculty of Economics, pointed to the 80% drop in international tourism as a result of the Covid-19 fallout. His estimate includes the first few months of the year when there was actually a functional tourism industry in Thailand.
According to a report in the Bangkok Post, Kiriya says just 4% of businesses in the tourism sector say they've made the same amount or more than they did before Covid-19. She adds that a survey shows employees in the industry are concerned about debt accumulation and "extremely worried about the future".
Bovorn Subsing, from Chulalongkorn University's Social Research Institute, has backed up the comments, saying tourism workers have seen their wages drop by 60%, while still facing the same, or higher, cost of living. The result is that most are now in debt.
Kiriya predicts the devastation could continue for over 3 years, affecting not just tourism operators but the entire supply chain, as well as new graduates and those seeking their first job. She says that until the sector recovers, the government needs to provide tailored help for businesses, singling out Phuket hotels, who are struggling to survive without foreign guests.
The islands of Phuket and Samui, plus the other 'tourist' islands around Thailand, are facing a particular problem as they're mostly geared for the international tourist market. Domestic tourism, rebooted last July when the local airlines were permitted to fly again, has mostly shunned the popular tourist islands.
One worker at a Phuket hotel, 52 year old Anchisa Sirinanthasak, addressed the forum in support of a possible co-payment scheme for hotel workers. It's understood most hotel operators are paying employees 62-75% of their normal salary, which works out at around 8,000-9,000 baht per person and is not enough to cover their costs.
Meanwhile, Manop Kaewphaka from Homenet Thailand, a non-profit that protects home-based workers, has called on the government to allow foreign tourists back into the Kingdom and to provide more support for informal workers, in the form of wage guarantees and co-payment.
SOURCE: Bangkok Post
Keep in contact with The Thaiger by following our
Facebook page
.
Never miss out on future posts by
following The Thaiger
.
Officials criticised over Covid border screening measures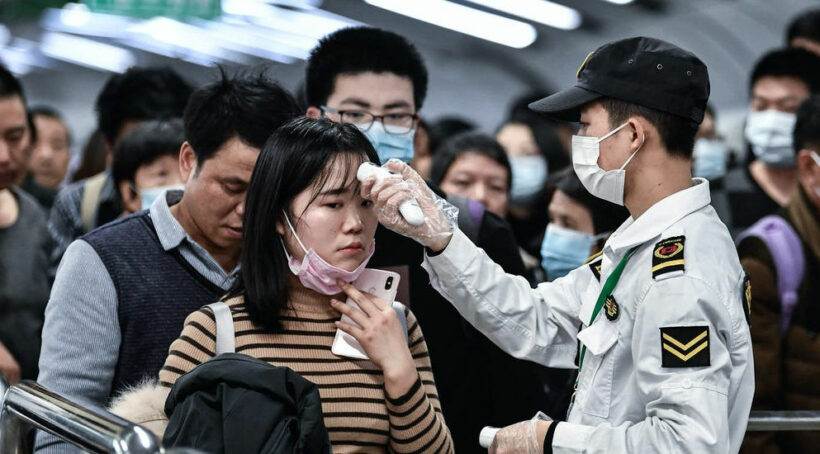 Thailand's Public Health Ministry is being criticised over its border screening measures after an Indian man, who stayed in Thailand for 3 months, tested positive for Covid-19 in Krabi province while remaining asymptomatic.
Walairat Chaifoo, director of the Epidemiology Bureau, has defended the screening measures by saying the Department of Disease Control has initiated mass tests for those "at-risk" at their workplaces in June, with the results showing no infections. Furthermore, all hospitals per the DDC, are required to monitor those patients with lung infections or respiratory issues, as they are known to be symptoms of Covid.
"We have never lowered our guard for the surveillance system. Mass testing is still going on to detect the deadly virus."
"But what we have seen more often is many cases of people who don't show signs of illness or long-time infection. It means the virus still exists in the country and people must not ignore self-preventive measures."
The 37 year old Indian patient has joined 95% of those who have been diagnosed with Covid without displaying symptoms. Such a finding makes it apparent that a local infection can still occur through an asymptomatic patient. But despite such findings, Thailand remains one of the countries deemed successful in containing the virus. Currently, Thailand has less than 4,000 cases reported with 60 deaths – a number that is far below most other countries. Globally, the cases have soared to 50 million with another projected spike in infections coming in the next 2 months.
The National Vaccine Institute says the kingdom could get vaccinations 6 months after the Pfizer vaccine is launched, in which the government says it hopes to vaccinate half of the population by the first half of next year. No vaccine has yet passed the Phase 3 trials, the final trials before cleared by national health agencies.
SOURCE: Bangkok Post
Keep in contact with The Thaiger by following our
Facebook page
.
Never miss out on future posts by
following The Thaiger
.