Krabi
UPDATE: Krabi rock-climber succumbs to injuries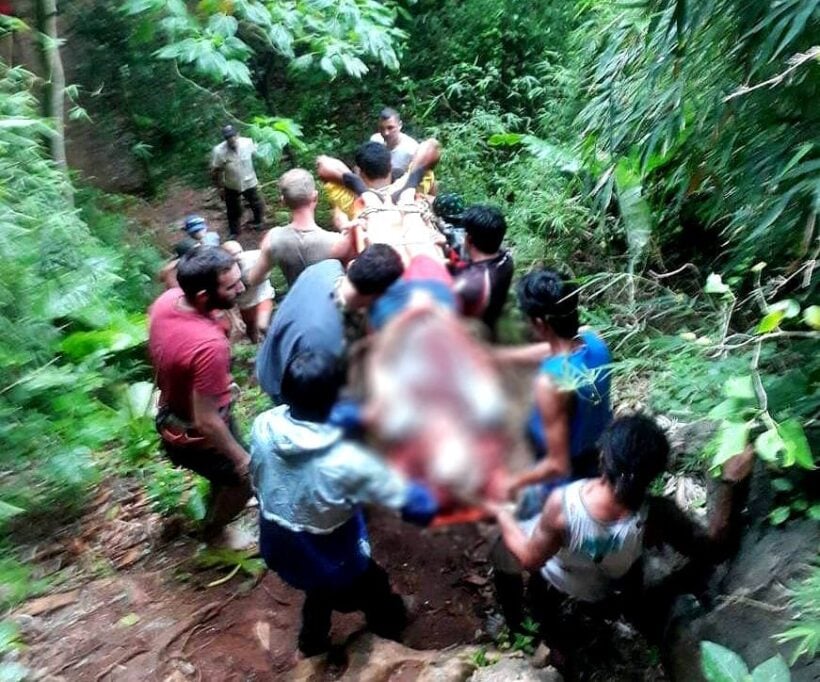 UPDATE
The Thaiger has been contacted by one of the family of Dr. Priel Schmalbach, who was enjoying a rock climbing vacation in Krabi with his wife when he fell from a cliff on Wednesday this week. He was rushed to Krabi Hospital. She has informed us that Dr. Schmalbach has succumbed to his injuries. She asked us to pass on this message.
"The care and hospitality we have received from the people of Krabi has been exceptional. We are very thankful for such treatment during this tragic time. "
ORIGINAL STORY
The Krabi Governor has has instructed care-givers and hospital staff to provide good care for an injured tourist who fell off a cliff at Railey Bay in Krabi.
On Tuesday 34 year old Dr. Priel Schmalbach, who is touring with his American wife, was taken to Krabi Hospital. He was injured after falling during rock-climbing at a cliff in Railey Bay. He was climbing solo at the time.
Krabi Governor Lt Col ML Kittibodee Prawit, along with local officials, paid a visit to the injured am whilst recovering at the hospital and ordered hospital staff members and officials to give the best care possible.
Krabi Governor Lt Col ML Kittibodee says, "Krabi is a popular destination for foreign adventure tourists with many activities."