UPDATE: Krabi rock-climber succumbs to injuries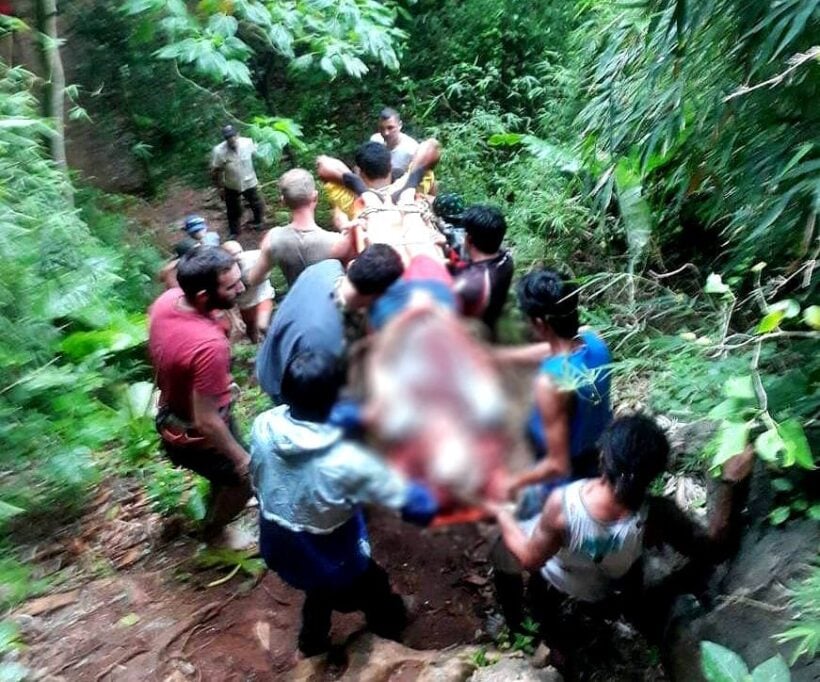 UPDATE
The Thaiger has been contacted by one of the family of Dr. Priel Schmalbach, who was enjoying a rock climbing vacation in Krabi with his wife when he fell from a cliff on Wednesday this week. He was rushed to Krabi Hospital. She has informed us that Dr. Schmalbach has succumbed to his injuries. She asked us to pass on this message.
"The care and hospitality we have received from the people of Krabi has been exceptional. We are very thankful for such treatment during this tragic time. "
ORIGINAL STORY
The Krabi Governor has has instructed care-givers and hospital staff to provide good care for an injured tourist who fell off a cliff at Railey Bay in Krabi.
On Tuesday 34 year old Dr. Priel Schmalbach, who is touring with his American wife, was taken to Krabi Hospital. He was injured after falling during rock-climbing at a cliff in Railey Bay. He was climbing solo at the time.
Krabi Governor Lt Col ML Kittibodee Prawit, along with local officials, paid a visit to the injured am whilst recovering at the hospital and ordered hospital staff members and officials to give the best care possible.
Krabi Governor Lt Col ML Kittibodee says, "Krabi is a popular destination for foreign adventure tourists with many activities."


25 year old dugong washes ashore in Krabi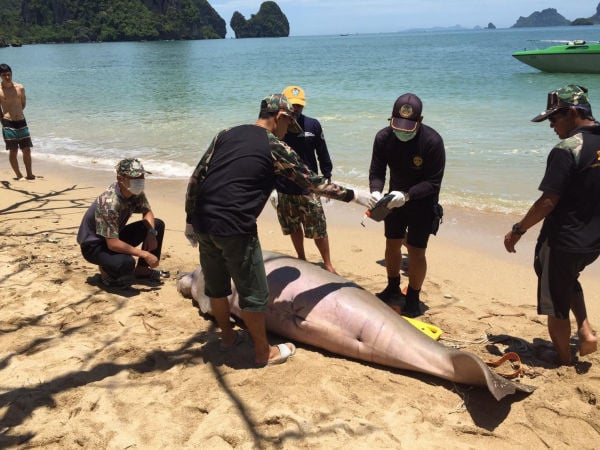 PHOTO: Sitthichai Sikhawat
A 240 kilogram, 2.6 metre long adult male dugong has been found dead after being washed up on Rai Lay Bay in Krabi yesterday afternoon. The announcement was made by Hat Noppharat Thara–Mu Ko Phi Phi National Park head Worapot Limlom.
The dugong, thought to be around 25 years old, was swept ashore at Ton Sai Beach in tambon Ao Nang around midday, prompting villagers to alert the park officials. The animal had bruising on its left fin.
Officials suspect it had died not long before the carcass was discovered. Park officials later contacted the Phuket Marine Biological Centre to collect the carcass for autopsy to determine the cause of death.
Internet dugong baby star 'Marium' died on Friday after succumbing to the ingestion of plastics. Read that story HERE.
SOURCE: The Nation
Marium, the baby dugong internet star, dies. Plastic found in stomach.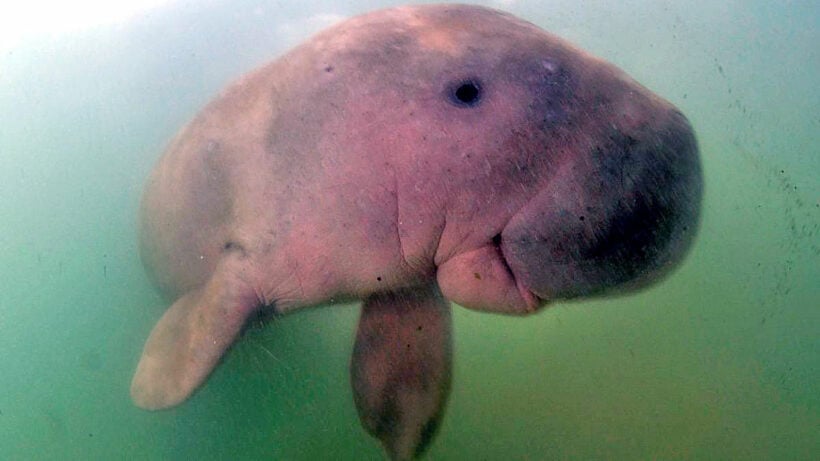 The orphaned female baby dugong, winning the hearts of many and helping to educate Thais about the importance of the local dugong population, has died with plastic waste lining its stomach, prompting a surge of mourning on social media.
Marium was found in April off the coast of Krabi, southern Thailand, and photos of her nuzzling marine biologists quickly went viral. When a second orphaned dugong was found, subsequently named Jamil by Princess Sirivannavari Nariratana Rajakanya, the pair became internet stars.
Dugongs, a species of sea cow, are listed as "vulnerable" on the IUCN Red List, facing environmental threats including pollution, habitat loss and hunting. In Thailand, Marium and Jamil soon became symbols for the conservation of the oceans. Fans could watch Marium on a live feed, receiving veterinary treatment, and being fed up to 15 times a day.
But last week the Department of Marine and Coastal Resources posted that Marium was sick and refusing food. Marium died just after midnight on Saturday morning. An autopsy revealed plastic debris in the intestine, resulting in inflammation and the accumulation of gas, as well as a respiratory infection and a buildup of pus.
Mariam the young Krabi dugong dies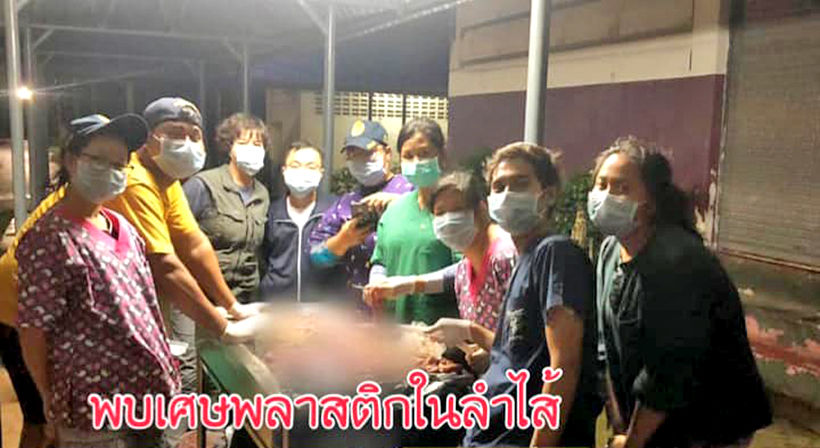 PHOTO: กรมทรัพยากรทางทะเลและชายฝั่ง
The Phuket Marine Biological Centre has announced the sad news about the special young dugong 'Mariam', who was found in Krabi back on April 26.
Young Mariam died earlier today.
The centre posted on its official Facebook page that the vet team found that she'd stopped breathing and her pulse had stopped as well, so they brought her out of the water to try and stimulate breathing.
Initially, they found that she was still responding from her eyes so they return her back to the pond. After checking the pulse, they found that it stopped again so they used some veterinary medications to keep her alive and pulled her out of the water for a second time.
She was pronounced dead at midnight today.
In a post mortem the vets found that Mariam had consumed a quantity of plastic that may have been previously undetectable.
"Rest in peace Mariam, our little angel," says the PMBC post.
Read some more about Mariam HERE.