Koh Phi Phi has to address critical water problems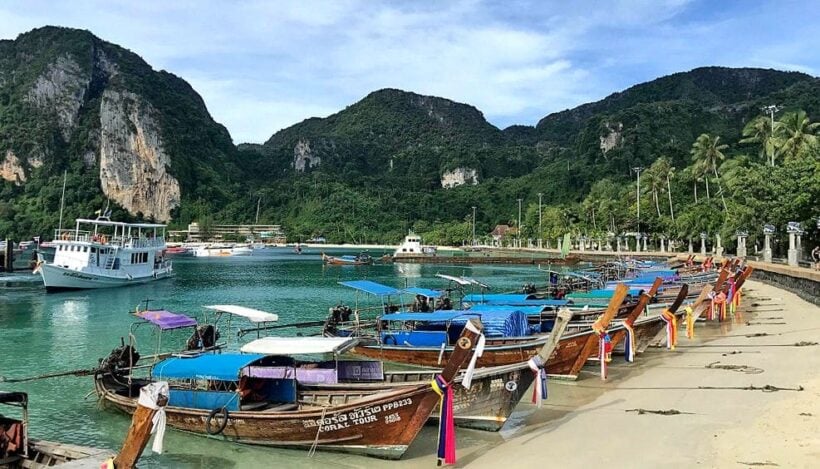 Special Report by Pratch Rujivanarom – PHOTOS: Sitang Pilailar
The administrative authority of the Phi Phi Islands has once again called for help from the central government and state agencies to help address the chronic house and drinking water issues.
It has called for a coordinated effort to tackle a range of problems before the world-famous island paradise finds it tourism lifeline severely damaged.
The drinking-water problem on Koh Phi Phi Don in Krabi is not new but has been described as worsening and getting desperate. The problem has been studied by a research team from Kasetsart University's Faculty of Engineering, which confirms that the renowned Andaman Sea island is suffering a severe shortage of clean freshwater.
The team found that the freshwater sources on the small island are insufficient for the growing number of visitors. The tap water has become contaminated with wastewater originating from tourism businesses unable to cope with the large volume of arrivals.
Though most of the Koh Phi Phi group is a protected marine reserve, part of Hat Noppharat Thara-Mu Ko Phi Phi National Park, including large areas of Phi Phi Don, the largest island in the archipelago, are outside the park in the jurisdiction of the Tambon Ao Nang Administrative Organisation.
The large number of visitors pouring onto the island every high season has resulted in overpopulation, pollution and a shortage of freshwater.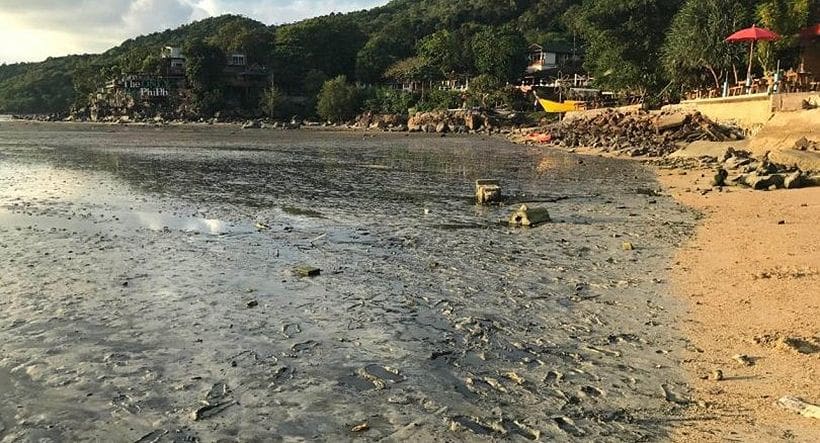 Sitang Pilailar, the lead Kasetsart University researcher for the water study, said that despite its wet climate – more than 2,000 millimetres of precipitation annually – the island has only two significant water-storage facilities, leaving it at a high risk of freshwater shortages.
"During the driest period of the year – from November to April – the island is packed with tourists, causing water demand to rise sharply, and meanwhile there's no rain to refill the two freshwater ponds that are the only sources for piped water on the island," Sitang said.
Due to the limited freshwater, she said, piped water is priced high, so some business operators instead use groundwater from shallow wells. But pumping out too much groundwater to supply rising demand can have severe long-term side effects on the underground supply, she warned. Lowering the groundwater level could allow saltwater in, rendering the freshwater undrinkable.
More immediately, her study found that the groundwater is currently unsafe for consumption and a threat to health. Harmful pathogens and heavy metals originating from water pollution offshore have contaminated it.
"Even though the island has a relatively efficient wastewater-treatment facility, wastewater is being generated far beyond the system's capacity. The excess wastewater is being flushed directly to the sea and then gets absorbed into the groundwater," Sitang said.
The findings do not surprise Phankam Kittithonkul, chief of administrative organisation. Phi Phi Don has been faced with major environmental issues for quite a long time, he said, and residents are unable to tackle them on their own.
"We've been trying our best to mitigate these problems by setting out projects to protect and clean the environment, but many issues are just too big for us to solve alone," Phankam said.
For example, he said, in order to upgrade the wastewater-treatment facilities while also maintaining other infrastructure needed for tourism, the organisation would have to spend far more than the 170 million baht budget allocated to it each year.
"The allocation is calculated based on the resident population, but the reality is that a tourist zone like the Phi Phi Islands has very few officially documented citizens. The islands are overcrowded by visitors and workers from other areas, so we need a bigger budget from the central government and help from other agencies."
Phankam said the administrative organisation also faced difficulties when dealing with state agencies, which he accused of either paying scant attention to the problems presented or providing insufficient assistance. Some agencies openly hampered local efforts, he said.
"We would like to again ask for the attention and help of the central government, and we also want the related agencies to work with us on improving the environment and quality of life for all people on Phi Phi Island," said Phankam.
"We need to be able to maintain our beloved islands as one of the world's most beautiful island retreats."
From her perspective as an academic researcher, Sitang recommended that business operators install their own water-storage facilities that collect rainwater and wastewater-treatment systems that reuse wastewater. Those would go a long way towards a sustainable solution, she said.
She also suggested that the number of visitors be capped at the "carrying capacity" of the area – 12,000 to 27,000 people per day – to solve the overcrowding issue.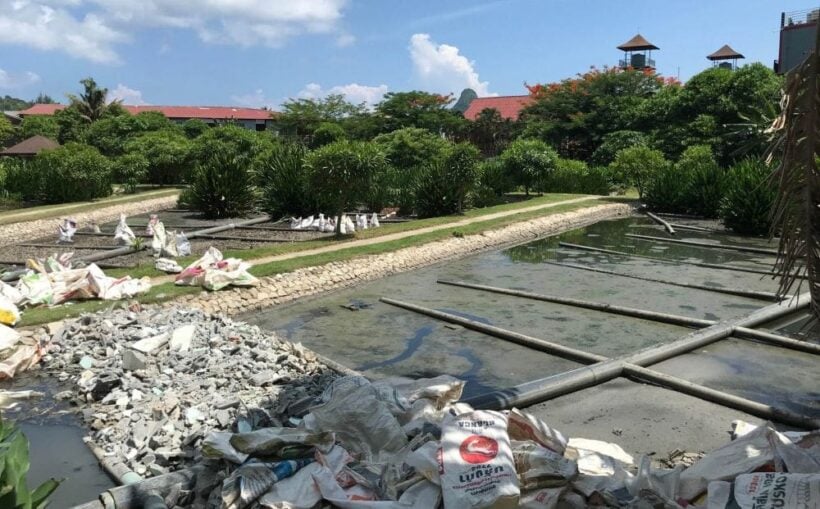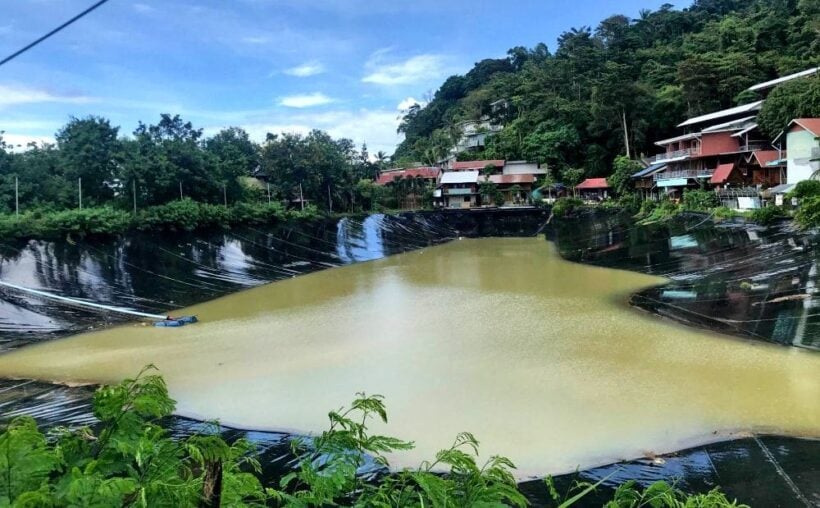 ORIGINAL STORY: The Nation


Read more headlines, reports & breaking news in Krabi. Or catch up on your Thailand news.

UPDATE: Man arrested for possessing exotic wild cats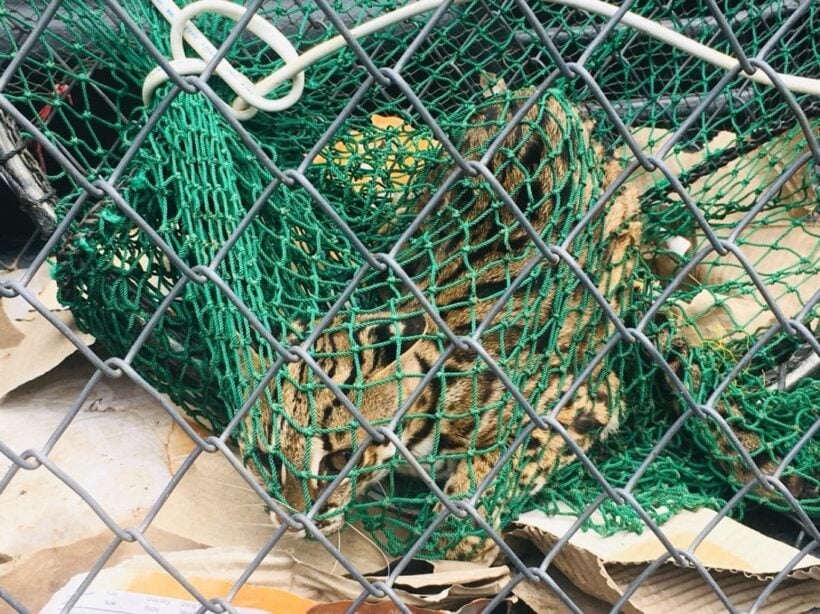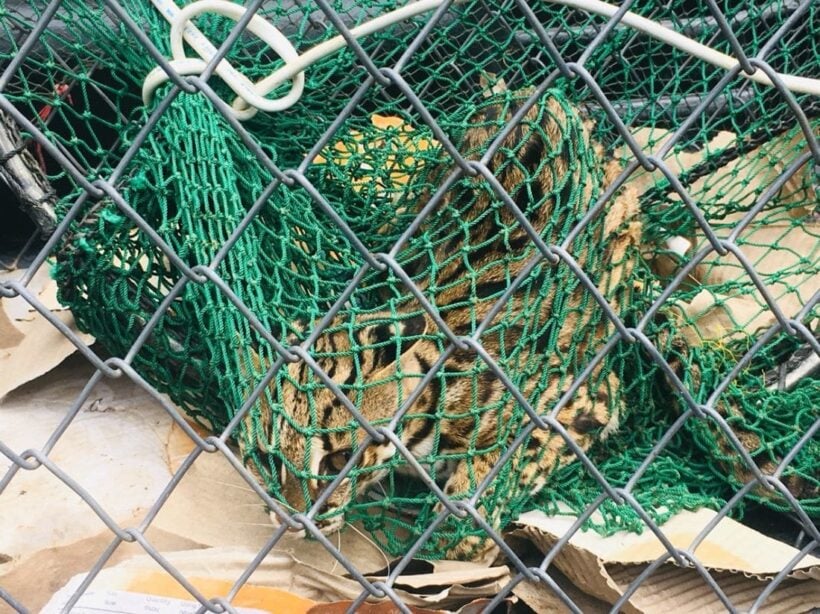 In a follow up to our article yesterday about the man being arrested 'in possession of exotic mixed wild cats;, Junie Kovacs, the Founder of the Lanta Animal Welfare has sent The Thaiger an update, saying…
"Even though members from Lanta Animal Welfare and wild life officers tried to convince the man that it would be best to sterilise the kittens, he refused."
This is yesterday's story….
A man has been arrested after being found in possession of mixed protected wild cats which, authorities claim, are very 'fierce'.
Officers went to a house in Koh Lanta, Krabi after they were notified that a man was keeping protected Leopard Cats.
A male three year old Leopard Cat weighing two kilograms were found inside a big cage at the house. 33 year old Supakdee Sangkhao said he was the the owner of the cat.
Officers also found a female Bengal Cat and 17 kittens walking around the house. Officers believe the kittens are a mixture of Leopard Cat and Bengal Cat.
Supakdee has also been charged with illegal possession of protected animals.
Supakdee says, "Local people gave me this Leopard Cat since it was very young. A European tourist gave me the Bangal Cat. I didn't know that keeping them was illegal."
The mixture of these two wild cat cat breeds are very popular amongst people who like cats. They are quite large and have fur like tiger. They cost from ten thousands to hundred thousand baht. Police suspect that Supakdee was breeding the cats commercially and are conducting further investigations.


Wandering crocodile found at Krabi restaurant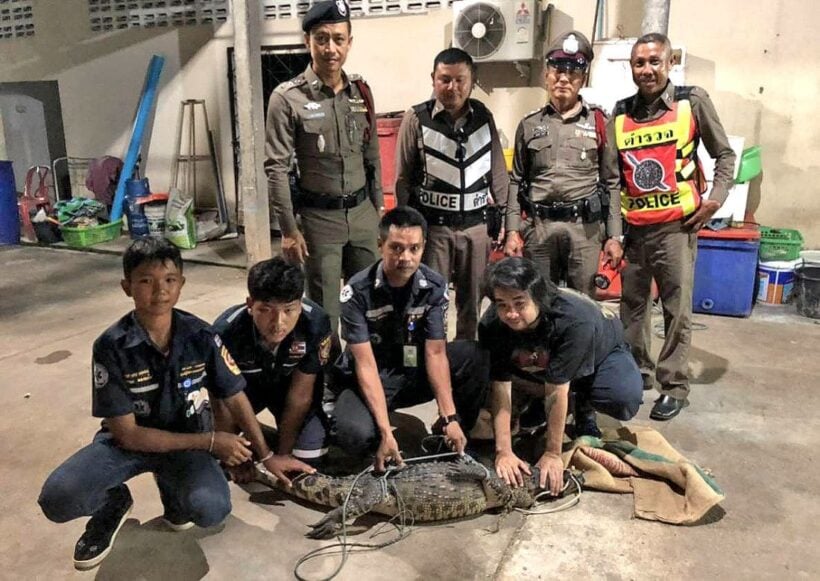 A crocodile has shown up last night at a restaurant in Krabi (without a booking).
Krabi rescue workers were notified that there was a stray crocodile hanging around the 'Wangtong' restaurant in Ao Luek, Krabi.
Rescue workers and police headed to the rear of the restaurant to find three dogs were barking at the 1.7 metre crocodile. There was a leash around the crocodile's head. It took about 10 minutes to catch the wandering croc.
Khun Sutin told police that while he was taking care of customers at his restaurant he heard the three dogs barking. He went out to check and discovered they were barking at the crocodile.
The crocodile was taken to Ao Luek Police Station while police try and find its owner.



Krabi rescue workers stop a python and cobra fight – VIDEO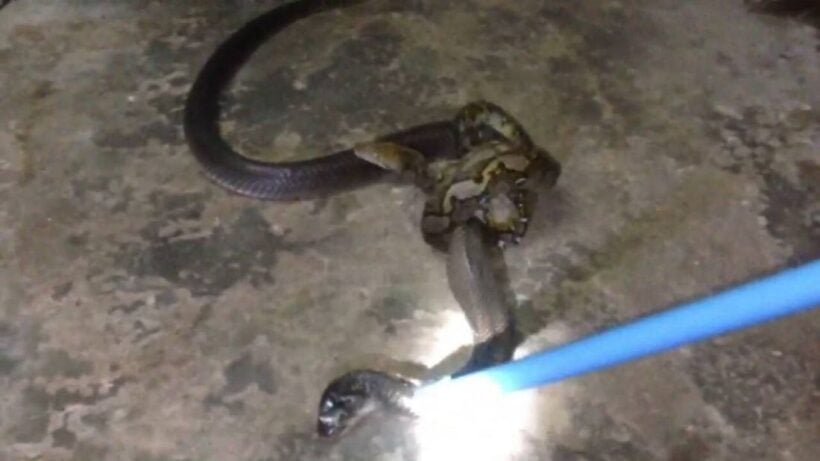 Rescue workers have stopped a fight between two snakes.
Rescue workers in Nuea Klong, Krabi were trying to stop a fight between a two metre python and a one and a half metre cobra while they were fighting inside a local house.
Rescue worker used a snake snare to move the python and the cobra out of the house. It took about 10 minutes to stop the fighting. Neither were injured in their short battle.
38 year old Kanokkorn Maidam, the owner of the house says, "When I returned home last night I found that these two snakes were fighting. I think that they were searching for a rat and just happened to be find the same rat at the same time. I think they were fighting over who would claim the rat."
KRABIRescue workers in Nuea Klong, Krabi were trying to stop a fight between a two metre python and a one and a half metre cobra while they were fighting inside a local house.

Posted by The Thaiger on Tuesday, December 11, 2018