Koh Phi Phi has to address critical water problems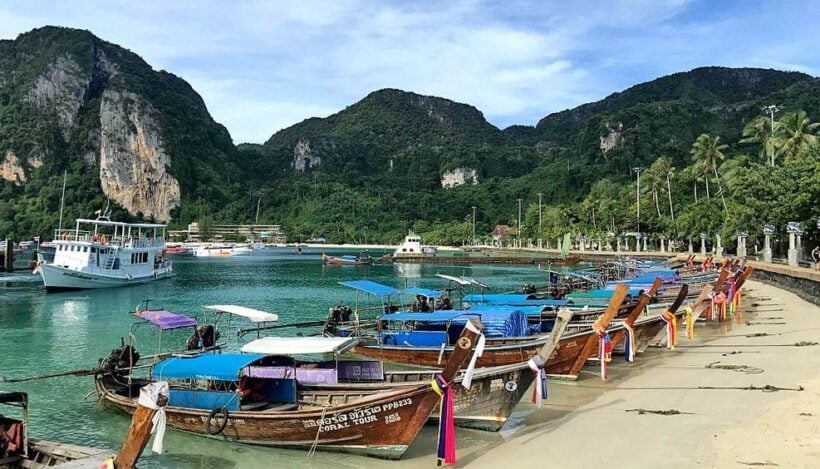 Special Report by Pratch Rujivanarom – PHOTOS: Sitang Pilailar
The administrative authority of the Phi Phi Islands has once again called for help from the central government and state agencies to help address the chronic house and drinking water issues.
It has called for a coordinated effort to tackle a range of problems before the world-famous island paradise finds it tourism lifeline severely damaged.
The drinking-water problem on Koh Phi Phi Don in Krabi is not new but has been described as worsening and getting desperate. The problem has been studied by a research team from Kasetsart University's Faculty of Engineering, which confirms that the renowned Andaman Sea island is suffering a severe shortage of clean freshwater.
The team found that the freshwater sources on the small island are insufficient for the growing number of visitors. The tap water has become contaminated with wastewater originating from tourism businesses unable to cope with the large volume of arrivals.
Though most of the Koh Phi Phi group is a protected marine reserve, part of Hat Noppharat Thara-Mu Ko Phi Phi National Park, including large areas of Phi Phi Don, the largest island in the archipelago, are outside the park in the jurisdiction of the Tambon Ao Nang Administrative Organisation.
The large number of visitors pouring onto the island every high season has resulted in overpopulation, pollution and a shortage of freshwater.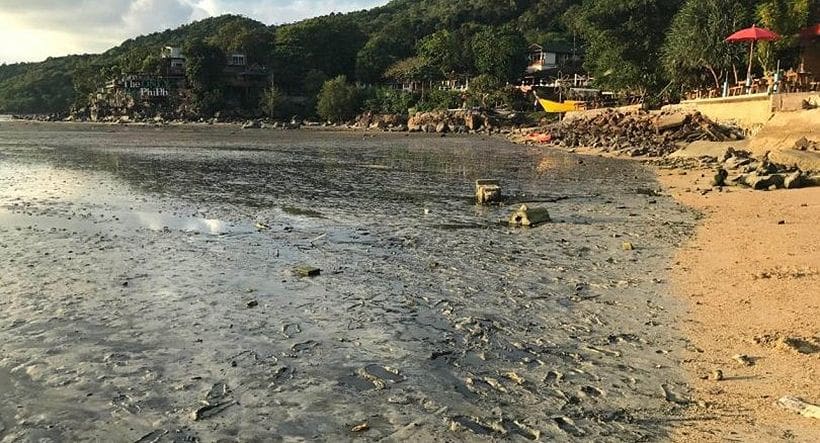 Sitang Pilailar, the lead Kasetsart University researcher for the water study, said that despite its wet climate – more than 2,000 millimetres of precipitation annually – the island has only two significant water-storage facilities, leaving it at a high risk of freshwater shortages.
"During the driest period of the year – from November to April – the island is packed with tourists, causing water demand to rise sharply, and meanwhile there's no rain to refill the two freshwater ponds that are the only sources for piped water on the island," Sitang said.
Due to the limited freshwater, she said, piped water is priced high, so some business operators instead use groundwater from shallow wells. But pumping out too much groundwater to supply rising demand can have severe long-term side effects on the underground supply, she warned. Lowering the groundwater level could allow saltwater in, rendering the freshwater undrinkable.
More immediately, her study found that the groundwater is currently unsafe for consumption and a threat to health. Harmful pathogens and heavy metals originating from water pollution offshore have contaminated it.
"Even though the island has a relatively efficient wastewater-treatment facility, wastewater is being generated far beyond the system's capacity. The excess wastewater is being flushed directly to the sea and then gets absorbed into the groundwater," Sitang said.
The findings do not surprise Phankam Kittithonkul, chief of administrative organisation. Phi Phi Don has been faced with major environmental issues for quite a long time, he said, and residents are unable to tackle them on their own.
"We've been trying our best to mitigate these problems by setting out projects to protect and clean the environment, but many issues are just too big for us to solve alone," Phankam said.
For example, he said, in order to upgrade the wastewater-treatment facilities while also maintaining other infrastructure needed for tourism, the organisation would have to spend far more than the 170 million baht budget allocated to it each year.
"The allocation is calculated based on the resident population, but the reality is that a tourist zone like the Phi Phi Islands has very few officially documented citizens. The islands are overcrowded by visitors and workers from other areas, so we need a bigger budget from the central government and help from other agencies."
Phankam said the administrative organisation also faced difficulties when dealing with state agencies, which he accused of either paying scant attention to the problems presented or providing insufficient assistance. Some agencies openly hampered local efforts, he said.
"We would like to again ask for the attention and help of the central government, and we also want the related agencies to work with us on improving the environment and quality of life for all people on Phi Phi Island," said Phankam.
"We need to be able to maintain our beloved islands as one of the world's most beautiful island retreats."
From her perspective as an academic researcher, Sitang recommended that business operators install their own water-storage facilities that collect rainwater and wastewater-treatment systems that reuse wastewater. Those would go a long way towards a sustainable solution, she said.
She also suggested that the number of visitors be capped at the "carrying capacity" of the area – 12,000 to 27,000 people per day – to solve the overcrowding issue.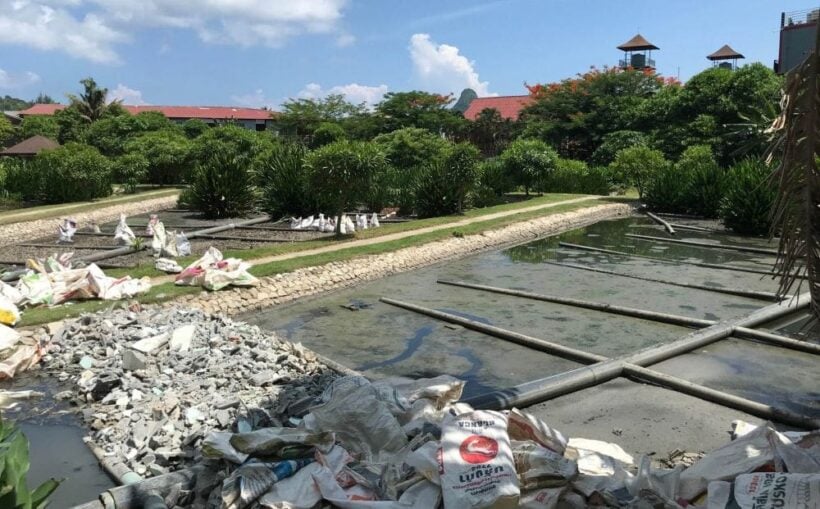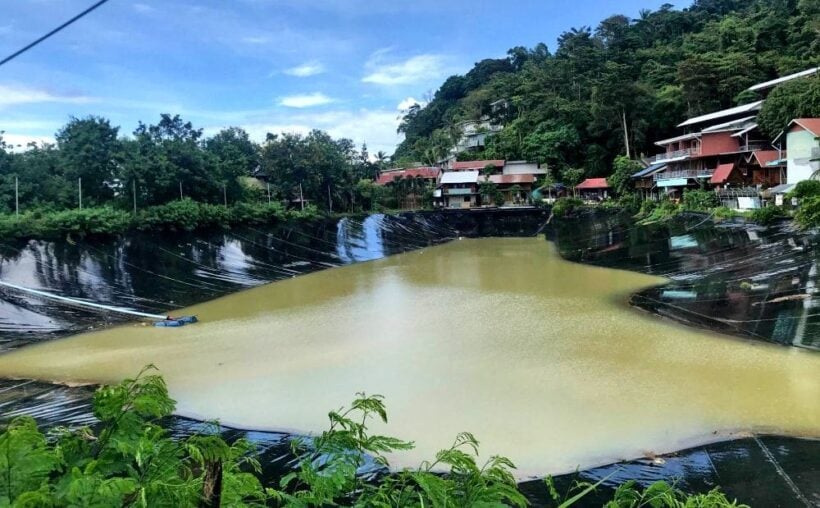 ORIGINAL STORY: The Nation
Keep in contact with The Thaiger by following our
Facebook page
.
Never miss out on future posts by
following The Thaiger
.
Krabi man arrested for animal abuse after allegedly killing pet dogs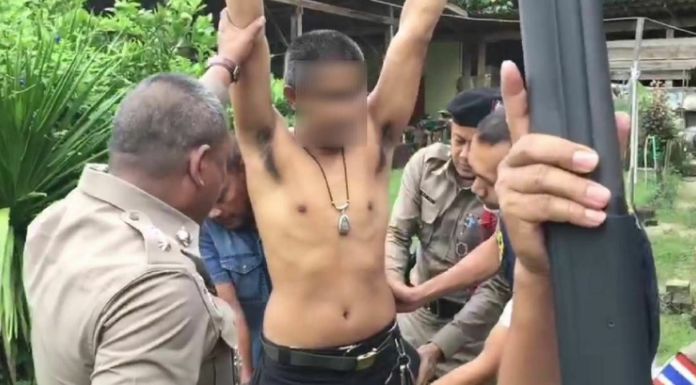 A Krabi man was arrested on animal abuse charges after he allegedly shot and killed his pet dogs. The non-profit Watchdog Thailand filed a police complaint yesterday with a statement from a witness.
Police arrested 39 year old Surasak Kongduang at his home in Krabi's Muang district. Surasak allegedly admitted to police that he shot both his pet dogs in the head and buried them in the backyard. Officers searched his home and found 3 guns and a bow. All weapons are legal and registered, police say.
Surasak allegedly told police that his wife fled and left the dogs behind after an argument a few days prior. He allegedly told officers that his mother is old and he felt bad about leaving her to care for the dogs, adding that one dog is lame while the other is sick.
Surasak was charged with animal abuse and for unlawful discharge of a firearm.
SOURCE: Nation Thailand
Keep in contact with The Thaiger by following our
Facebook page
.
Never miss out on future posts by
following The Thaiger
.
Academics call on government to hurry up and help the tourism industry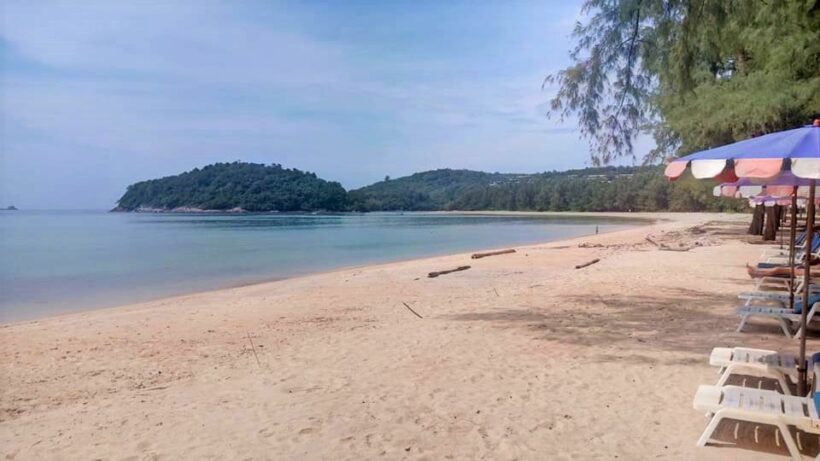 Leading Thai academics are calling on the government to get a move on and help the tourism industry before it's too late. Addressing a gathering arranged by the Foundation for Labour and Employment Promotion, Kiriya Kulkolkran from Thammasat University's Faculty of Economics, pointed to the 80% drop in international tourism as a result of the Covid-19 fallout. His estimate includes the first few months of the year when there was actually a functional tourism industry in Thailand.
According to a report in the Bangkok Post, Kiriya says just 4% of businesses in the tourism sector say they've made the same amount or more than they did before Covid-19. She adds that a survey shows employees in the industry are concerned about debt accumulation and "extremely worried about the future".
Bovorn Subsing, from Chulalongkorn University's Social Research Institute, has backed up the comments, saying tourism workers have seen their wages drop by 60%, while still facing the same, or higher, cost of living. The result is that most are now in debt.
Kiriya predicts the devastation could continue for over 3 years, affecting not just tourism operators but the entire supply chain, as well as new graduates and those seeking their first job. She says that until the sector recovers, the government needs to provide tailored help for businesses, singling out Phuket hotels, who are struggling to survive without foreign guests.
The islands of Phuket and Samui, plus the other 'tourist' islands around Thailand, are facing a particular problem as they're mostly geared for the international tourist market. Domestic tourism, rebooted last July when the local airlines were permitted to fly again, has mostly shunned the popular tourist islands.
One worker at a Phuket hotel, 52 year old Anchisa Sirinanthasak, addressed the forum in support of a possible co-payment scheme for hotel workers. It's understood most hotel operators are paying employees 62-75% of their normal salary, which works out at around 8,000-9,000 baht per person and is not enough to cover their costs.
Meanwhile, Manop Kaewphaka from Homenet Thailand, a non-profit that protects home-based workers, has called on the government to allow foreign tourists back into the Kingdom and to provide more support for informal workers, in the form of wage guarantees and co-payment.
SOURCE: Bangkok Post
Keep in contact with The Thaiger by following our
Facebook page
.
Never miss out on future posts by
following The Thaiger
.
Officials criticised over Covid border screening measures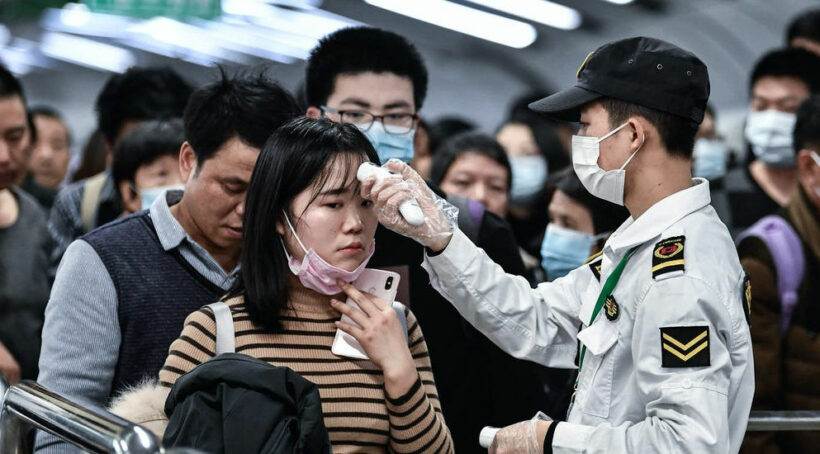 Thailand's Public Health Ministry is being criticised over its border screening measures after an Indian man, who stayed in Thailand for 3 months, tested positive for Covid-19 in Krabi province while remaining asymptomatic.
Walairat Chaifoo, director of the Epidemiology Bureau, has defended the screening measures by saying the Department of Disease Control has initiated mass tests for those "at-risk" at their workplaces in June, with the results showing no infections. Furthermore, all hospitals per the DDC, are required to monitor those patients with lung infections or respiratory issues, as they are known to be symptoms of Covid.
"We have never lowered our guard for the surveillance system. Mass testing is still going on to detect the deadly virus."
"But what we have seen more often is many cases of people who don't show signs of illness or long-time infection. It means the virus still exists in the country and people must not ignore self-preventive measures."
The 37 year old Indian patient has joined 95% of those who have been diagnosed with Covid without displaying symptoms. Such a finding makes it apparent that a local infection can still occur through an asymptomatic patient. But despite such findings, Thailand remains one of the countries deemed successful in containing the virus. Currently, Thailand has less than 4,000 cases reported with 60 deaths – a number that is far below most other countries. Globally, the cases have soared to 50 million with another projected spike in infections coming in the next 2 months.
The National Vaccine Institute says the kingdom could get vaccinations 6 months after the Pfizer vaccine is launched, in which the government says it hopes to vaccinate half of the population by the first half of next year. No vaccine has yet passed the Phase 3 trials, the final trials before cleared by national health agencies.
SOURCE: Bangkok Post
Keep in contact with The Thaiger by following our
Facebook page
.
Never miss out on future posts by
following The Thaiger
.