Krabi
Couple arrested with drugs hidden inside snack boxes in Krabi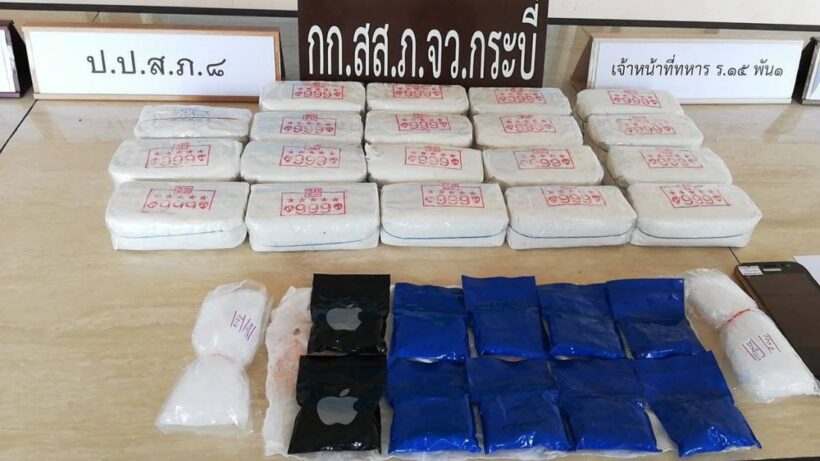 A Thai couple has been arrested with crystal methamphetamine and methamphetamine pills in Krabi yesterday (September 2).
A team of Krabi Police arrested 42 year old Kanya Bussaba from Krabi and 21 year old Chookiet Suprasit from Nakhon Si Thammarat. They were arrested at a palm plantation in Khao Panom.
The arrest came after police received a tip-off that drugs were being transferred from Nakhon Si Thammarat to Krabi. A temporary checkpoint was set up and it wasn't long before the pick-ups were spotted.
Suspects tried to escape into a palm plantation when they saw the checkpoint but failed to get away. Police found drugs inside snack boxes being carried in the vehicles.
Police seized 40,000 methamphetamine pills and 200 grams of crystal methamphetamine. They've both been charged with illegal possession of a Category 1 Drug with intent to sell.
They've admitted that the drugs were ordered from Bangkok and being transferred to Nakhon Si Thamarat via the post.