Krabi
Bus driver and company charged after reckless driving in Krabi – VIDEO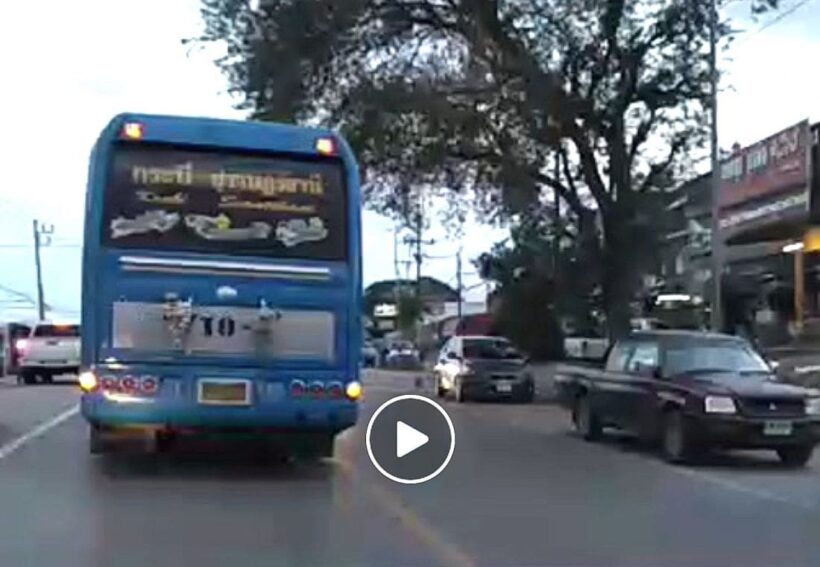 A Krabi- Surat Thani driver and his bus company have been charged after a case of reckless driving being caught on video.
The video clip of the reckless Krabi –Surat Thani bus driving on a road spread in social media during the week.
The Krabi Land Transportation Office Chief Ronnakorn Songin contacted the bus driver to meet. The bus driver, 35 year old Tanit Chaisri from Krabi, and a representative from the Pantip Company, met at the Krabi Land Transportation Office.
Khun Ronnakorn says, "The driver admits that he was driving at high speed but he refuses to discuss the reason why he had to rush. After watching the video the bus company representative has also admitted that it was dangerous driving."
"The bus driver has been fined 5,000 baht. His driving license has been suspended for 15 days. The bus company has been fined 10,000 baht."
https://www.facebook.com/100002732972243/videos/1529945597106525/