Krabi elephants reporting for treatment at animal hospital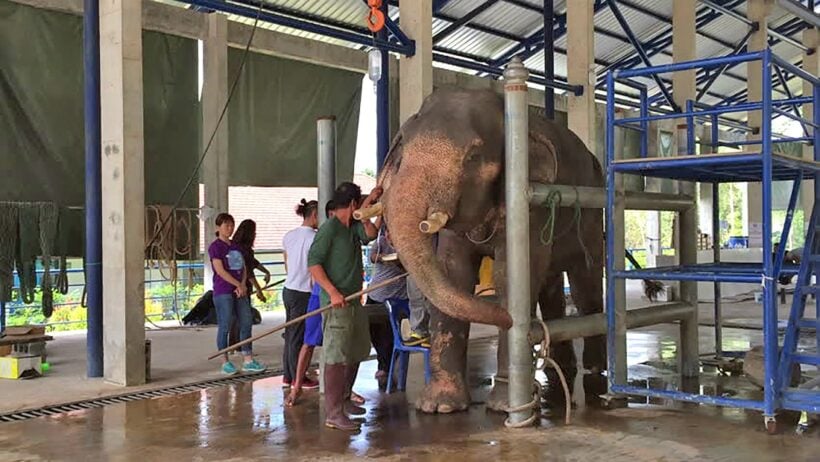 Many elephants have been brought to receive medial treatment at the elephant hospital in Krabi province after they fell sick, Benjatham Thaitham, a veterinarian at the Krabi elephant hospital, says the arrival of the rainy season has caused many elephants to be brought to the hospital by their mahouts for treatment.
She says she's worried that the elephants may been eating mud, fruits and vegetables contaminated with toxic chemicals mixed in with the recent rains.
Khun Benjatham reports that about 10 pachyderms were brought to the hospital in May alone.
The elephants used to be haul logs but are now used in tourism promotion activities and some in tour companies providing elephant rides.
"Most of them suffer from flatulence and infections in the respiratory system."
Khun Banjatham said it was initially believed that the animals fell sick because of the food they had eaten. She believes the foods include rotten pineapple and fruits contaminated with toxic chemicals.
"Since elephants like to eat mud which comes with the rain and, to them, has a good smell, the mud which is contaminated with diseases and chemicals may have caused them to have a problems."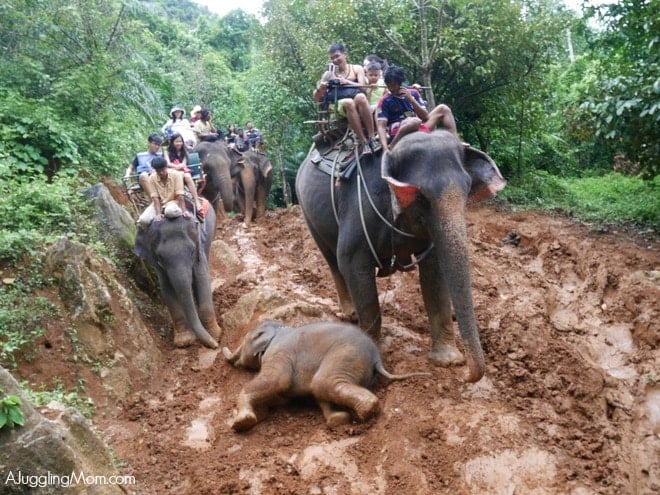 PHOTO: ajugglingmom.com
SOURCE: Thai PBS
Keep in contact with The Thaiger by following our
Facebook page
.
"Auf Wiedersehen" to overstaying German on Koh Samui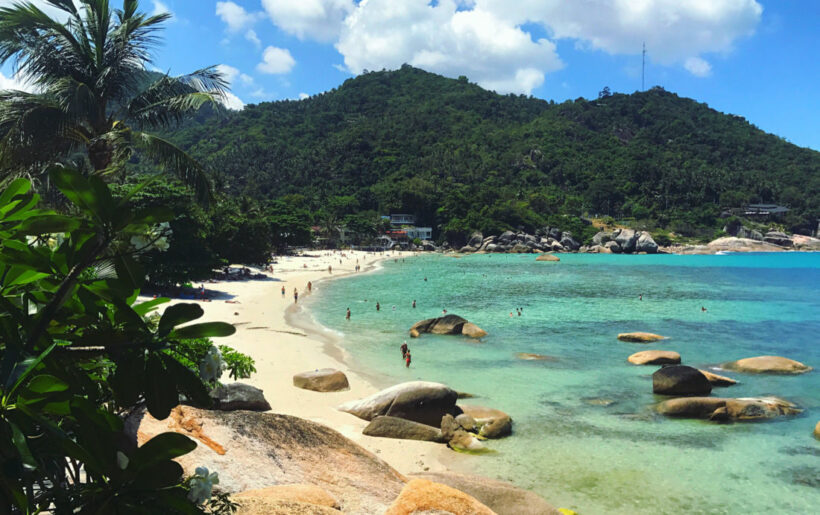 PHOTO: TripSavvy.com
A contingent of immigration and tourist police have arrested a 49 year old German who had overstayed his visa in the kingdom on Koh Samui for 14 days. He will likely be blacklisted from re-entering Thailand for a period following his overstay.
The man, identified only as Manfred L, was taken into custody near the Bo Phut market on the ring road that encircles the island.
Naew Na news agency, always the first with Immigration stories, says the arrest was in keeping with immigration policy and that the public could call 1178 to report violators. They published a picture of the arrested man with his face hidden by a graphic saying "bye".
We chose a pretty picture of Koh Samui instead.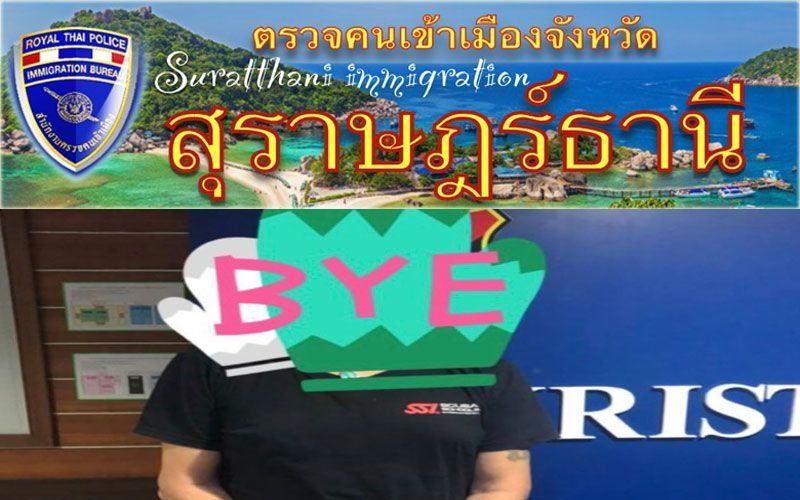 SOURCES: Naew Na News | Thai Visa
Keep in contact with The Thaiger by following our
Facebook page
.
Thai DJ arrested for murder of mistress – "gun went off accidentally"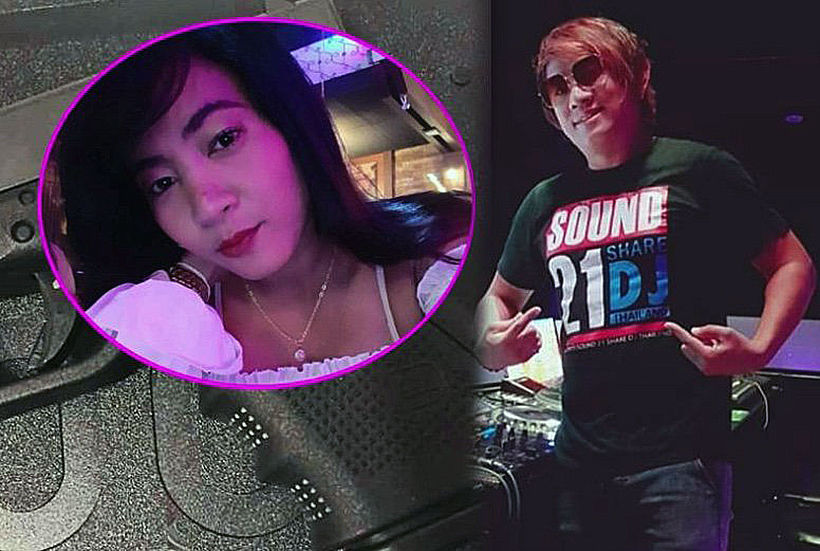 MONTAGE: Daily News
A 29 year old karaoke worker, Suree Huangsila, was shot deat on Saturday night in Sattahip, south of Pattaya. She was found shot in the mouth by a 9mm gun. A well-known DJ at a nightclub in Sattahip is now in custody over the shooting of his alleged mistress.
Suree was found naked and dead in a rented room in the Sattahip sub-district. Police say her face was covered with a pillow when she was shot. She had worked at a karaoke lounge at the Thong Thip market.
Her boyfriend Dusit Phiakhammeuang, a DJ at a club in the town who lived 100 metres away from the victim, grabbed his possessions and fled after the shooting. But he surrendered on Sunday after driving to a hotel in Nakhon Ratchasima and was taken back to Sattahip to assist in the inquiry.
Police say they have witnesses who heard an argument between the couple about the woman seeing other men. 39 year old Dusit has a wife and child, or children.
Dust has reportedly told police that he only threatened his mistress after being told that she was leaving him because he already had a family. He claims he pointed the gun at her and it fired accidentally.
Police say they intend to charge him with murder.
SOURCE: Daily News | ThaiVisa
Keep in contact with The Thaiger by following our
Facebook page
.
Festival of lights will decorate 13 Bangkok bridges until October 25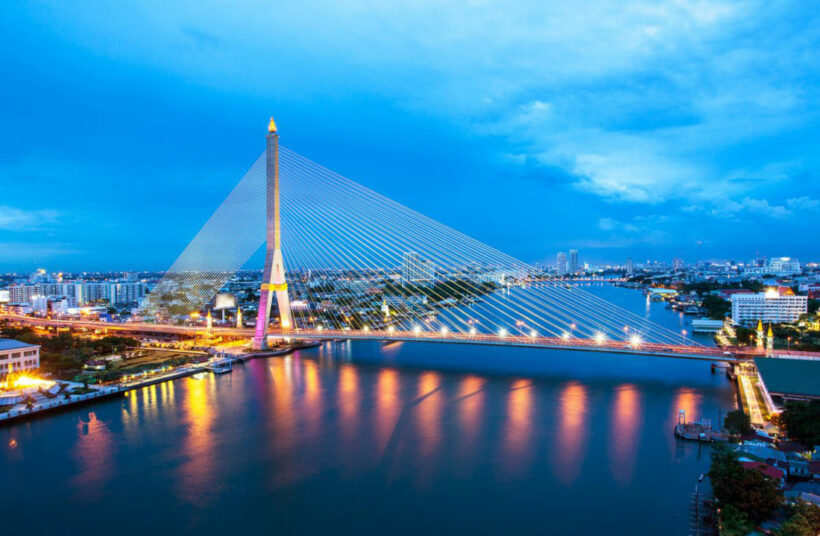 PHOTO: TakeMeTour
Thirteen bridges over Bangkok's Chao Phraya River, as it snakes its way through the metropolitan areas, will be lit up in a festival that runs through to October 25.
The Department of Rural Roads is decorating Rama III, Rama IV, Rama V, Rama VII, Maha Jesadabordinthanuson, Somdet Phra Pinklao, Phra Phuttha Yodfa, Phra Pok Klao, The King Taksin , Krung Thon Buri, Bangkok, Bhumibol 1 and Bhumibol 2 bridges.
The special decorations are a part of the final part of the May coronation ceremony and will feature barge processions along the Chao Phraya.c The bridges will be lit up from 7pm to 10pm each night, and 6pm to midnight on October 24.
The move is meant to show the unity of Thai people and project the beauty of the Chao Phraya River to promote tourism.
The Government and TAT have outlined a range of other projects to Cabinet, including concerts, festivals, expos, tourism discount promotions and even a 'Ganja World Festival' in Buriram, in efforts to push the international tourist numbers past 40 million.
In a challenging year, the tourism numbers started well with forecasts of over 40 million for 2019. But March, April and May saw some changes to the demographics and some of the traditional favourite locations noted big drops in numbers. But the numbers appear to have stabilised since and a drop in overall Chinese tourism has been matched with surges is some other markets.
SOURCE: The Nation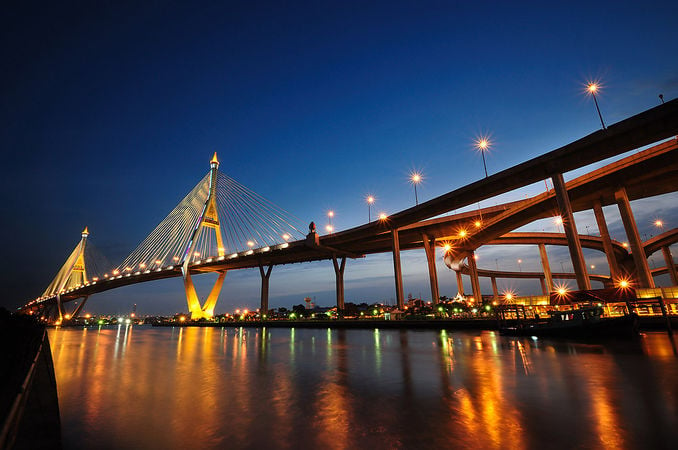 Keep in contact with The Thaiger by following our
Facebook page
.