Koh Phi Phi – Thailand's most profitable national park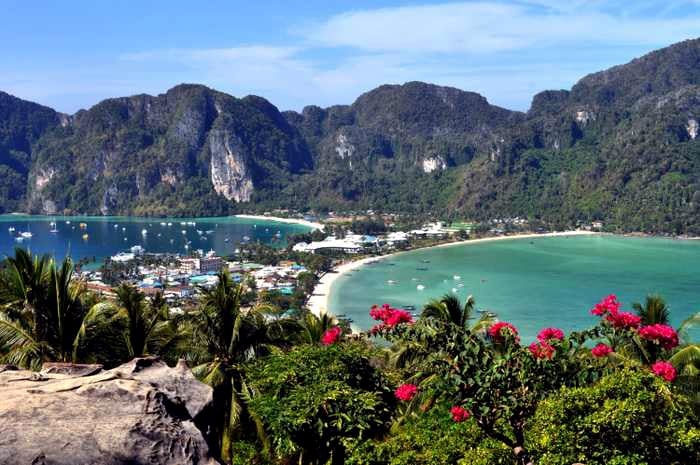 Phi Phi Islands is the most profitable national park in the nation for 2 years in a row.
Had Nopparat Thara – Phi Phi Island National Park has officially reached the highest income among the national parks across the country this year with 669 million Baht.
The statistic were revealed by the Department of Nature, Wildlife and Plant Conservation (DNP) yesterday (October 9), when they released the profit generated by all 147 national parks across the nation from October 2016 – 2017; a new record of 2.4 billion Baht for Thailand's national parks.
The second most profitable park after Had Nopparat Thara – Phi Phi Island National Park is still a marine national park – Ao Phang Nga National Park which made 390 million Baht, followed by Mo Ko Similan National Park, which has made 307 million Baht.
Last year, from October 2015 to October 2016, the overall income was 1.8 billion Baht which was already almost 1 billion Baht higher that the previous year, with the top 3 income earners remaining the same, each with higher incomes year on year: Had Nopparat Thara – Phi Phi Island National Park made 502 million Baht, Ao Phang Nga National Park made 336 million Baht and Mu Ko Similan National Park made 185 million Baht. The overall income from last year was 1.82 billion Baht and the previous year was 896 million Baht.
"The profit we have earned from the national parks will be spent on their development to reach the international standards, following the government policy of reaching for world standards at all our national parks. Part of this income will also be invested in the local communities. We are not proud of the amount of money the national parks have made – there is price to pay and that is the natural environment that we have to restore. Every national park will get the budget to develop their own place," said Songtham Suksawang, Director of National Parks Division.
New Thai Tourism & Sports Minister has a wish-list to improve tourism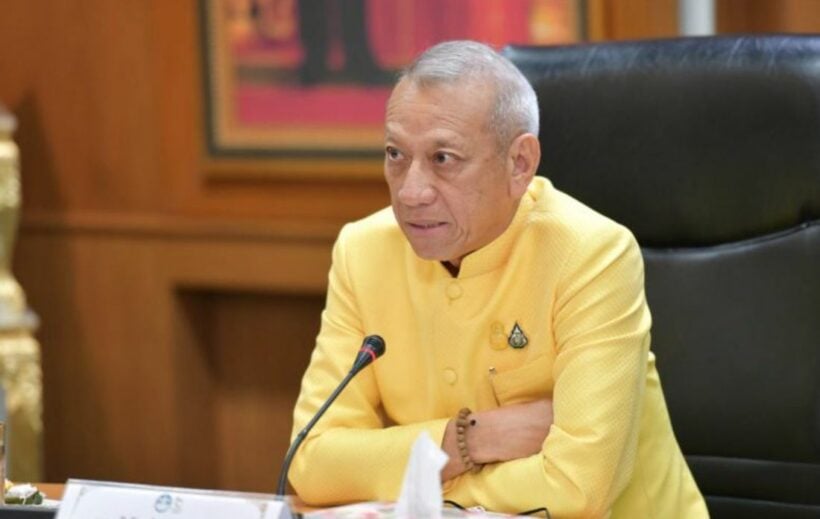 PHOTO: Tourism and Sports Minister, Pipat Ratchakitprakan – mots.go.th
The new Thai Tourism and Sports Minister, Pipat Ratchakitprakan, has set out a shortlist of priorities in his new role. He says setting and maintaining better safety standards are vital to regain the confidence of foreign tourists.
The minister says he would also discuss the high baht with the Finance Ministry and Bank of Thailand saying that this issue has made Thailand more expensive for foreigners than in the past and was a deterrent.
He proposed that his Ministry would engage volunteer police in tourism communities around Thailand to supervise visitors. The initiative will start later this year in time for the peak season.
He said that extending the waiver of visa fees for tourists will also be discussed when the new parliament sits from July 25. Pipat also told the Bangkok Post that he will talk to the private sector about enhancing tourism attractions in all provinces, "pushing local tourism to the forefront".
Pipat Ratchakitprakan took on the Tourism and Sports portfolio after his wife, Natee Ratchakitprakan, a Bhumjaithai party-list candidate, was disqualified and banned from politics for five years after a court ruled that she failed to disclose some assets and debts six years ago.
UPDATE: Search for Filipinos lost off Freedom Beach, Phuket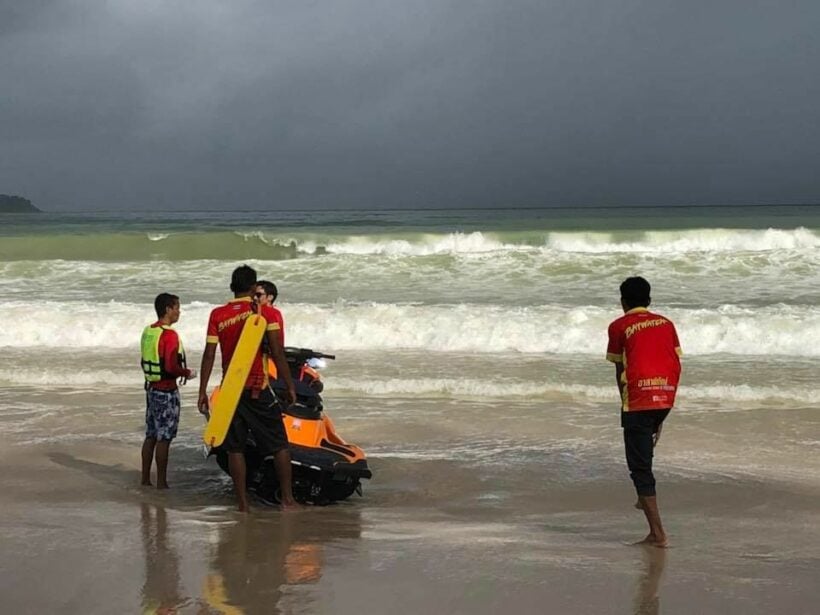 PHOTO: siangtai.com
Officials are still trying to push on with a search for two Filipino tourists who were washed out to sea by waves at Freedom Beach in Phuket last night around 5pm. With nearly 24 hours having passed since the pair's disappearances grave fears are now held for their survival.
Conditions have been quite rough and squally for most of Thursday. Freedom beach is also bordered with rocky cliffs making searching difficult north or south of the shores of the beach.
12 Filipino tourists were visiting the Beach, between Patong and Karon on the island's west coast, and were playing in the shallows despite quite strong winds and big waves.
Lifeguards from the nearby Patong Beach and rescuers from the Kusoldham Phuket Rescue Foundation rushed to search for the two but the search had to be called off due to the failing light and the waves up to 2 metres.
Patong Bay Watch volunteers resumed the search this morning in two boats. There has so far been no sighting of the two missing Filipinos.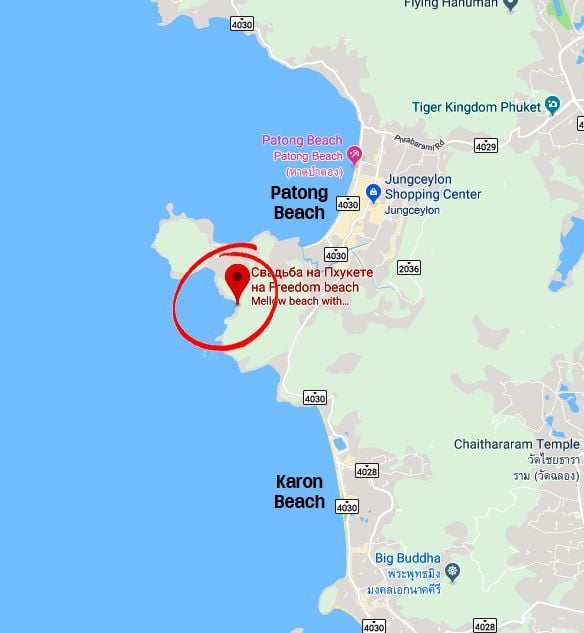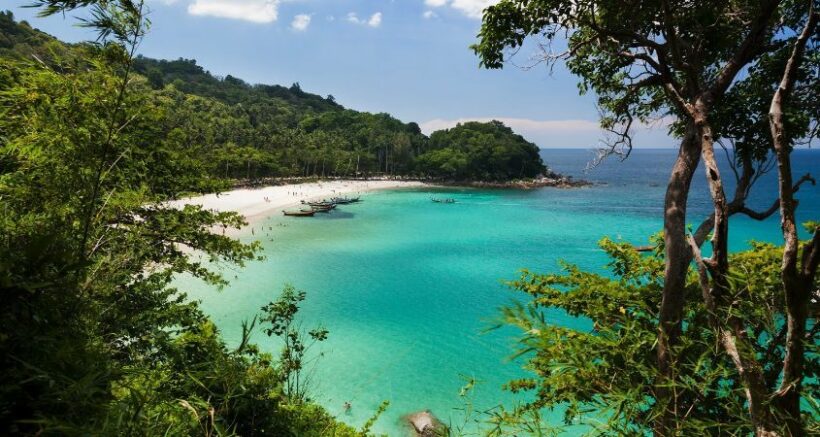 Freedom Beach in much better weather
Fire destroys 12 shops in Patong market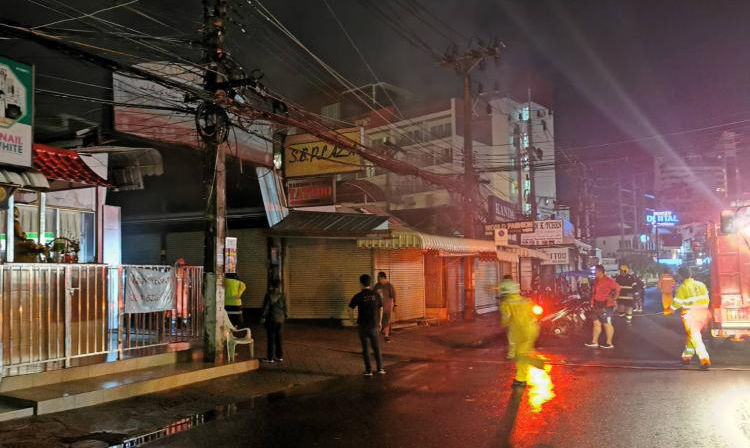 PHOTOS: Siam Rath
A fire at a market in Patong early this morning has caused damages estimated at 1 billion baht in value. Five fire trucks raced to the scene at the SB Plaza on Rat-U-Thit road at about 2am. It took firefighters an hour to bring the fire under control.
12 shops were destroyed. No one was injured in the blaze.
At this stage police speculate that the fire was caused by an electrical short-circuit. It was raining sporadically last night.