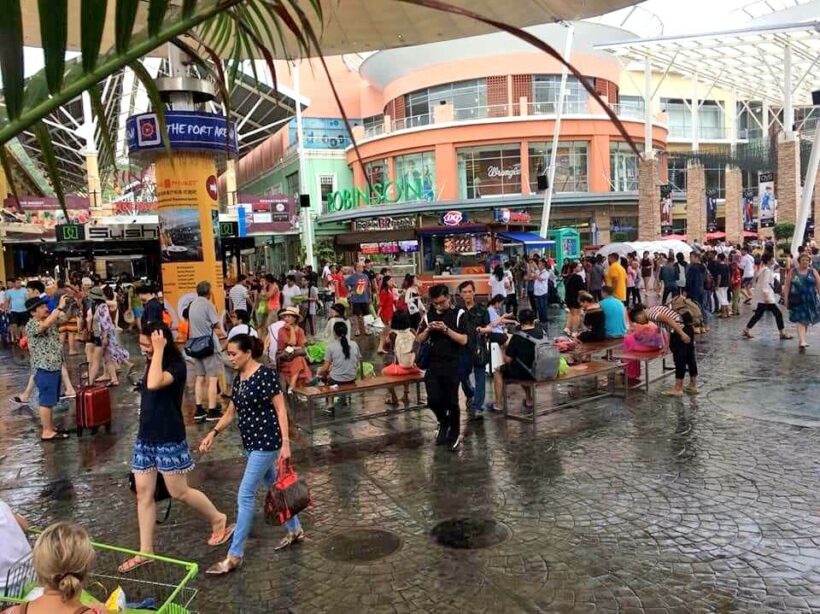 Jungceylon department store executives have issued a safety order after storms hit Phuket yesterday (June 17). The storm has damaged the front part of the shopping centre on Rat-U-Thit 200 Pi Road. No injuries were reported.
The notice says, "two safety orders for customers and pedestrians nearby are"
The entrance of the store on Rat-U-Thit 200 Pi Road has been closed for safety. Customers can enter the store from other entrances.
Jungceylon department store is urgently clearing the area by last night (June 17) to remove damaged canvas tents and clean the area.
"The damaged area and the entrance of the store on Rat-U-Thit 200 Pi Road are expected to be opened again today (Monday)."
"Other parts of the store haven't been damaged. They are opened as normal. We apologise for an inconvenience. We are concerned for the safety of our customers."