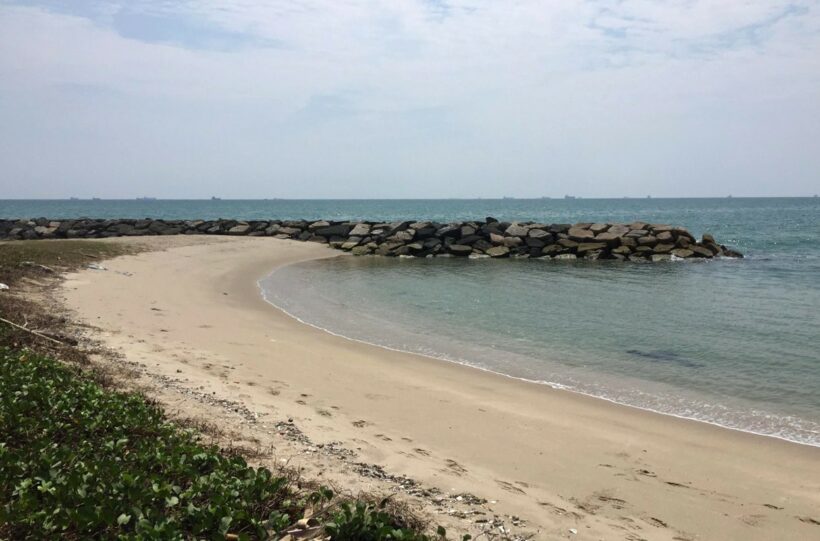 "This is a big problem needing urgent solution."
Erosion is eating away five metres of land every year along a combined 42 kilometre long stretch of Thailand's coastline. The situation is now so serious that a consulting firm is proposing that the government invoke an already-passed environmental law to protect the hard-hit coasts.
Kittipoj Permpul, a public-participation expert at a consulting firm for a coastal management project, recently said that invoking a protection law was among the measures that could thwart further erosion.
"With five metres of land along the coast gone each year, we have reached a critical point," he said.
Of the 42km of coastline seriously affected, stretches totalling about 4.48km are in Nakhon Si Thammarat province and about 12km of stretches are in Songkhla province.
"This is a big problem needing urgent solution," he said.
He has been working on a project analysing information on S11 beach – which runs over 202.2km from Laem Talumphuk in Nakhon Si Thammarat's Pak Phanang district to Sakom Beach in Songkhla's Thepha district.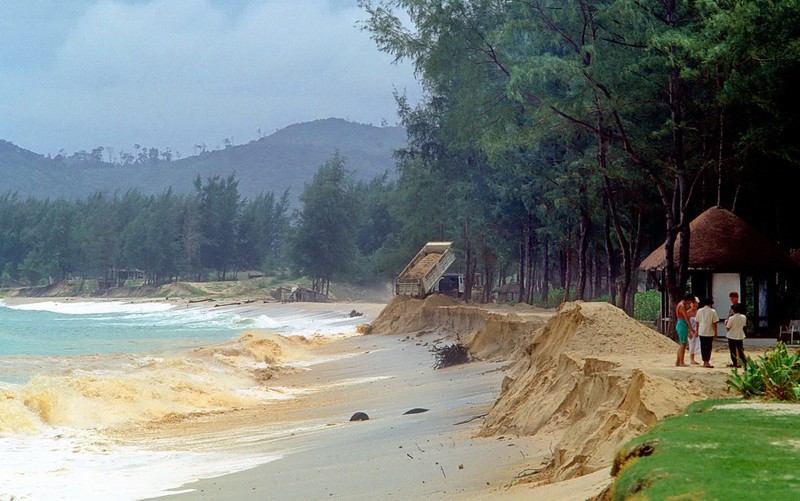 "Coastal erosion has been serious in the area because solutions introduced to date have not tackled the root cause of the problem," Kittipoj said.
He said legislation that could solve the problem has already been passed – the Marine and Coastal Resources Management Promotion Act of Bt2558. It should now be invoked, said Kittipoj.
Article 21 of this act would allow ministerial regulations to be issued to bar activities that would encourage further coastal erosion, to prepare criteria for construction in controlled areas, to suspend any activities seen as conducive to erosion, and prescribe land-usage guidelines in affected areas. With the clause invoked, it would even be possible to introduce any other measures deemed appropriate to prevent coastal erosion.
Kittipoj said his team had explained the project to locals earlier this month.
"We will organise two more forums to discuss measures that should be introduced as solutions, and also to prepare recommendations," he said.

STORY: The Nation