Hashtag urges netizens to boycott media company's sponsors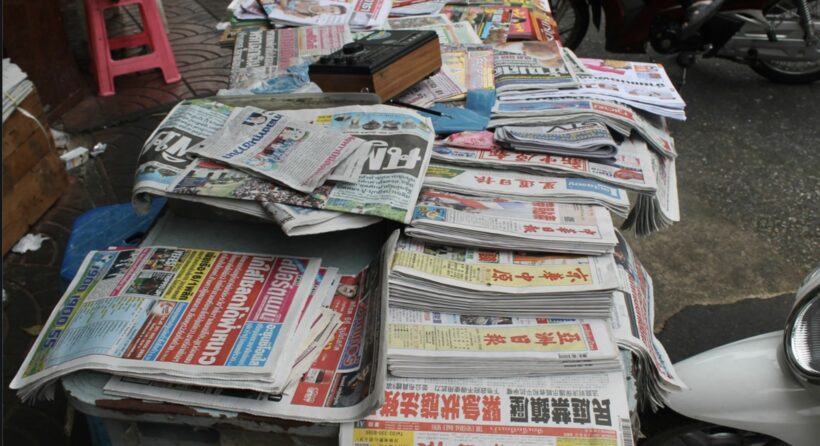 There's a new hashtag trending on Twitter today: #แบนสปอนเซอร์เนชั่น (ban Nation's sponsors), as netizens vow to boycott all of the local digital news outlet Nation Thailand's sponsors for alleged "frequent errors and pro-government editorials". The social trend was partly brought about by the revelation that a Nation Thailand and Nation TV reporter allegedly lied to protesters last Sunday, claiming to be from another news agency in order to curry favour with demonstrators to get interviews and quotes. There was a major rally, attracting up to 10,000 people, at Bangkok's Democracy Monument on Sunday afternoon.
The reported incident has sparked anger among the Thai public, both on and offline, for the media company's perceived "unprofessionalism". Student protesters also claim the newspaper promotes pro-military and pro-government headlines, prompting the now popular hashtag and movement.
There's also another hashtag trending today condemning Thai media, generally, who are not reporting the protests. #CondemnMedia (#ประณามสื่อ) is being used by Thais who say they are frustrated with media in Thailand, both Thai and English language, for their silence on reporting the various protests around the country, or avoiding some of the sensitive issues raised at the demonstrations.
Nation Thailand (formerly The Nation) recently moved to an online-only model. The group also has a digital television channel and Thai sister papers including Krungthep Dhurakij. Conservative media have been under pressure in recent months as Thais are fast moving online, and away from traditional, printed sources, for their news.
Now the hashtags are targeting the media outlet who have at least 25 sponsors, most being big brands and popular products, from the likes of Oral-B, Kanor, Wall's, Sara, and Vaseline to Clear and Breeze, according to Thai Enquirer.
Thai journalists are currently challenged to report the content at the student rallies, some of it 'uncomfortable' topics for many Thais, including questions raised over the role of the Thai Head of State.
The Nation was founded in 1971, and published in Bangkok as a daily paper. It's one of the longest-running and popular media outlets in the country. According to Thai Enquirer, it was recently taken over by Chai Bunnag, whose partner Watanya Wongopasi, is an MP for the pro-military/conservative Palang Pracharat Party.
Boycotts have become a popular way of challenging media companies when netizens feel aggrieved by the tone of various editorial decisions. Targeting the sponsors and advertisers hits directly at the source of most media revenue streams.
SOURCE: Thai Enquirer
📱 Download our app on Android or iOS for instant updates on your mobile
📧 Subscribe to our daily email newsletter
👍 Like/Follow us on Facebook
🔔 Subscribe to or Join our YouTube channel for daily video updates
Bitcoin sheds nearly 15% of its 'value' in one day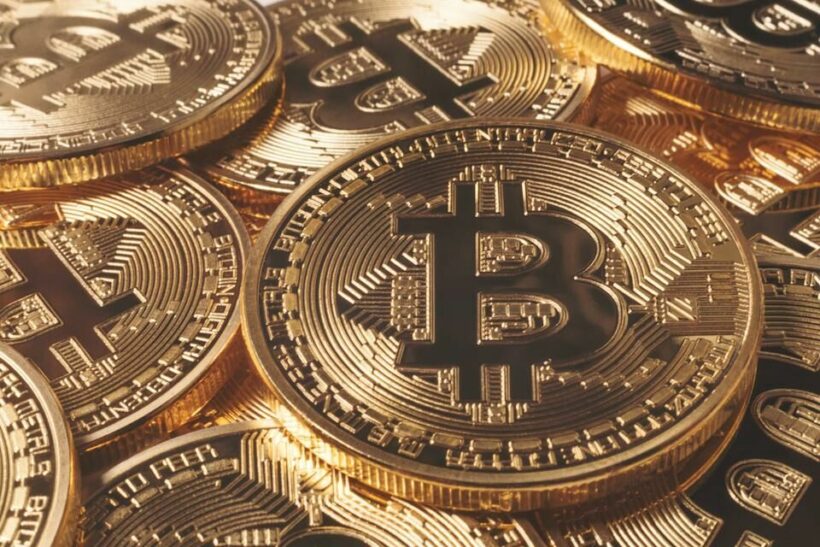 After a meteoric, and probably unsustainable rise and rise over the past 12 months, Bitcoin has suffered a short and sharp mini-crash over the weekend, dropping nearly 15% of its value in less than an hour – a stark warning of the cryptocurrency's unpredictable volatility.
Bitcoin dropped in 'value' from about US$59,000 to US$51,000 before rebounding. Ethereum and Dogecoin also suffered dramatic and sudden losses, before clawing back some of their losses.
This time last year Bitcoin was simmering around US$7,725 after bumping up and down on the spot since 2018. But last year, fuelled by fears of an over-heated US stock market, Covid volatility (whatever that is), government handouts and people-with-too-much-time-on-their-hands, Bitcoin went on a spectacular climb to peak at US$63,588 last Tuesday. But Newton's first law (the scientist, not me) kicked into action, and with venom.
The price of a single Bitcoin hit a low of US$52,810.06 Saturday after tumbling more than US$7,000 in just one hour, before stabilising.
The drop on Saturday appears to have been triggered by a Twitter rumour that the US Treasury would crack down on money laundering schemes involving cryptocurrencies. Separately, Reuters reported a power blackout in China's Xinjiang region, where a lot of Bitcoin 'mining' happens, was blamed for the steep dive.
That information came from data website CoinMarketCap.
The sudden rise of the cryptocurrencies over the past 12 months has drawn a lot of attention from governments and investors, and RobinHood-esque day trade brigade. Coinbass went public, and therefore 'mainstream', last Wednesday.
"All eyes are on Coinbase… as the cryptocurrency exchange prepares for its first day of trading as a public company on Nasdaq under the ticker symbol 'COIN'.
Coinbase's market debut is a special event for several reasons. First, it will be Nasdaq's first major direct listing, an unusual route for companies to go public without the underwriting of an investment bank." – USA Today
Then Dogecoin had a 500% rally – an 'asset' that was created as a joke 8 years ago – on April 16. 500%!!!
The fervent supports of cryptocurrencies, almost a cult, are having their moment and proving, for now, that they can have their day in the financial sun as well. With Coinbase's successful debut on Wall Street last week, they've gone all suit and tie.
Last year's sharp, and very tempting, rise in Bitcoin values has the wider financial market talking about the bubble in the cryptocurrency market – Bitcoin has more than doubled in value since the start of this year. The market will decide whether that bubble will continue to grow or do what bubbles eventually do.
At the end of 2017 the Bitcoin digital token rose in value to nearly US$20,000 before crashing to almost US$3,000 the following year.
For now, it's all eyes on the cryptos to see which way they move. The only thing that can be guaranteed is that their valuations will remain volatile and that there will be winners and losers.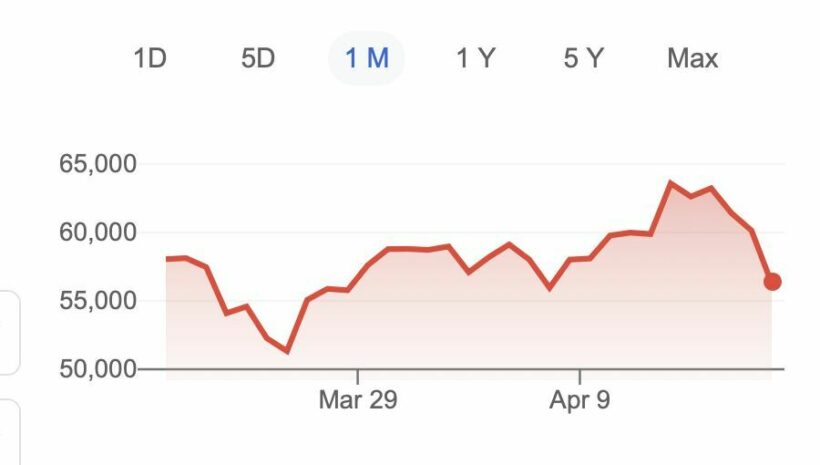 📱 Download our app on Android or iOS for instant updates on your mobile
📧 Subscribe to our daily email newsletter
👍 Like/Follow us on Facebook
🔔 Subscribe to or Join our YouTube channel for daily video updates
The Thaiger joins forces with Masii to bring you hassle-free Thailand re-entry packages and much more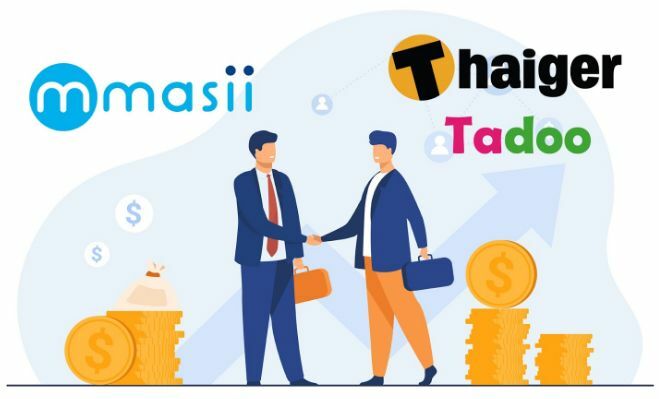 PRESS RELEASE
The Thiager and its sister company Tadoo, have announced they will enter a strategic partnership with the Bangkok-based fintech company, Masii.
Having joined forces with Masii, The Thaiger aims to provide its 6 million-plus monthly users with exclusive deals and packages such as the Thailand re-entry package, comprising of the Certificate of Entry (COE), Covid-19 Travel Insurance and a Covid-19 Test.
Sapir Matmon, of Tadoo, says "This tie-up will allow us to provide our readers with all-inclusive packages specifically designed to make the whole process of coming back to Thailand as simple as possible. And by booking through us, all service fees will be waived – a saving of more than 1,000 Baht. We're confident you won't find a better price in the market right now."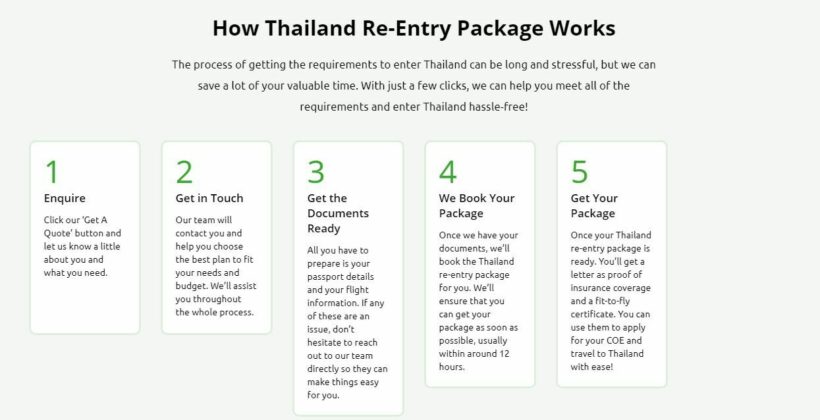 "We can provide everything you need to enter Thailand hassle-free and within 12 hours, which is the fastest in the market." Says Maxwell Meyer, CEO of Masii.
Covid-19 has drastically accelerated the industry's movement toward shifting products and services online.
Sapir says "We are tremendously pleased to welcome the Masii team and work alongside Maxwell, as one of the stars of the local fintech scene."
Tadoo, The Thiager's sister company, has also teamed up with Masii on their Thai price comparison platform, tadoo.co, which offers a similar range of products including, insurance, finance, internet, and mobile.
The goal of Tadoo is to bring clarity to the Thai market and assist consumers in making better-informed choices by offering a quick and convenient solution for getting the products they want without the hassle.
For more information on the Thailand Re-Entry Full Package, click HERE.

📱 Download our app on Android or iOS for instant updates on your mobile
📧 Subscribe to our daily email newsletter
👍 Like/Follow us on Facebook
🔔 Subscribe to or Join our YouTube channel for daily video updates
Aviation authority calling for 20,000 vaccine doses for crew, ground staff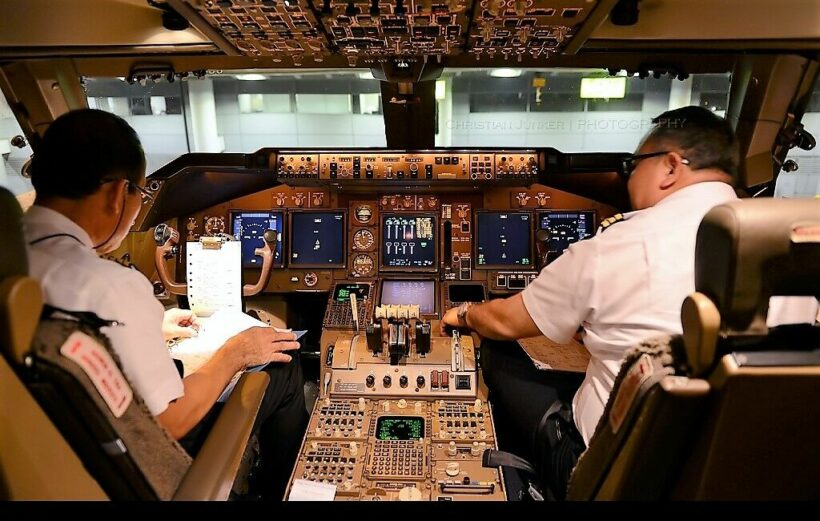 The Civil Aviation Authority of Thailand is calling for vaccine doses to protect around 20,000 airline crew and ground staff before the country re-opens to international tourists. The CAAT says it's vital that those working in the aviation industry are protected and has submitted its request to the Centre for Covid-19 Situation Administration.
According to Suthipong Kongpool from the CAAT, there are around 20,000 airline employees, including crew and ground staff, who will need to be vaccinated. As 2 doses are required, a total of 40,000 doses are needed to fully protect staff. The Bangkok Post reports that the CAAT will meet on Thursday to review the aviation sector's readiness for when the country re-opens without international arrivals having to quarantine.
Suthipong says they are seeking enough vaccine doses to protect employees of Thai-registered carriers.
"It's a confidence-building measure for tourists and those providing the services to them."
From July, the southern island of Phuket will be the first part of the country to waive quarantine for vaccinated international arrivals, subject to 70% of local residents being vaccinated. The "sandbox" project is a pilot programme that will be expanded to other areas if it proves successful. Between October and the end of the year, 5 other provinces – Phang Nga, Surat Thani, Krabi, Chon Buri, and Chiang Mai – are expected to adopt the programme. Officials hope to be able to re-open the country fully from January 2022.
According to the CAAT, the first foreign visitors expected to return to Phuket will be Chinese tourists, given that country's success in managing the pandemic. Meanwhile, the CAAT says Thailand will see a 7% increase in air traffic this month compared to last, with a total of 36,150 domestic and international flights.
SOURCE: Bangkok Post
📱 Download our app on Android or iOS for instant updates on your mobile
📧 Subscribe to our daily email newsletter
👍 Like/Follow us on Facebook
🔔 Subscribe to or Join our YouTube channel for daily video updates