Student activists to rally at Thai Ministry of Education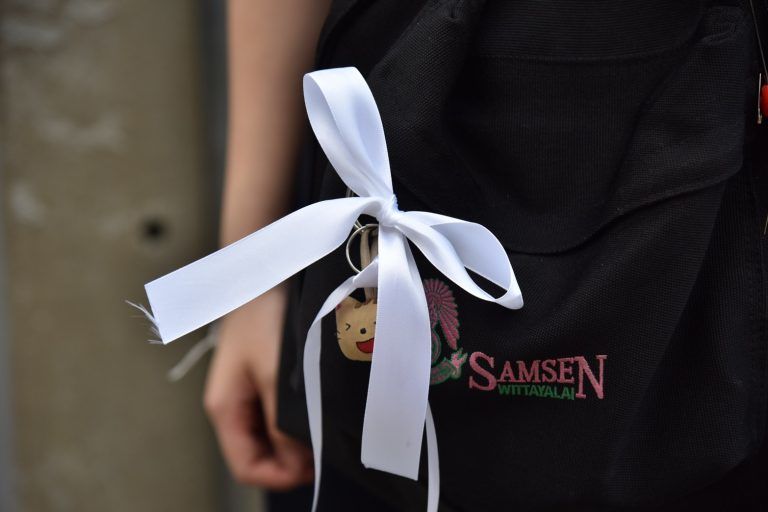 The so-called "Bad Student" activist group says they'll rally in front of the Ministry of Education building this evening. Activists say the ministry, particularly minister Nataphol Teepsuwan, has not defended the students' right to protest. Some students were harassed by teachers and administrators for taking part in a demonstration.
Earlier this week, students at various high schools protested during their morning flag ceremony by raising their hands in a 3-finger salute, an anti-government symbol, and by wearing white ribbons. Police were called in by some administrators and confiscated the ribbons. Some teachers took the ribbons and tied them around students' necks, Khaosod reports. A teacher even slapped a student on the head.
Student's say the education minister did nothing to condemn the harassment student protesters faced by teachers, administrators and police. They plan to rally at 4pm today. Teepsuwan says he has a meeting, but will try to come back to the ministry office to listen to the protesters.
"I don't have a problem with them coming."
Teepsuwan slipped in a warning to students during an education forum, saying that if students break the law during a protest, they can be arrested on school grounds. He added that students should refrain from using disrespectful gestures. The warning comes from experience. In 2014, Teepsuwan was arrested as a protest leader for the People's Democratic Reform Committee.
"Still, I have to ask, why are they chasing me out? Is it because I don't have any administrative skills? Is it because I don't fix the education ministry's problems?"
SOURCE: Khaosod
📱 Download our app on Android or iOS for instant updates on your mobile
📧 Subscribe to our daily email newsletter
👍 Like/Follow us on Facebook
🔔 Subscribe to or Join our YouTube channel for daily video updates
Debate continues in Thailand over new NGO law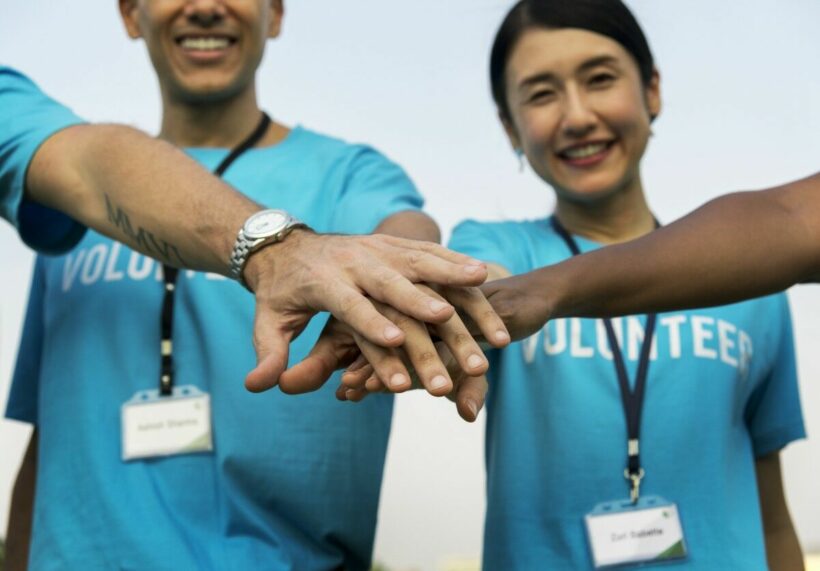 With a new draft law to allow closer government scrutiny of NGO funding and activities, Thailand has been tightening its grip on non-governmental organisations operating within their borders. There's much debate over whether these restrictions are an effort to limit foreign influence and act in the interest of national security, or an attempt to silence critics of Thailand's government.
Amnesty International has observed in their 2020-2021 annual report that NGO legislation aiming to restrict or limit these organisations' effectiveness has been seen in Hungary, India, Kazakhstan, Kyrgyzstan, the Philippines, and Russia in recent years.
But a spokesperson for Thailand's government said that the goal of this law was just to ensure that money received by NGOs in Thailand is put to use correctly and that objectives are truly for the public benefit. Many of the approximately 100 NGOs operating currently in Thailand receive overseas fundings, and not all of them offer up information about where this funding comes from. The government says the stricter regulations are designed for national security and to limit foreign intervention politically or financially into local Thai matters.
This assertion comes with allegations that organisations with ties to the American CIA may be growing their influence in Thai politics. A Khon Kaen University academic recently lost his visa and work permit after being accused of links to anti-government protesters and the CIA, charges which he denies.
The Bill on the Operations of Not-For-Profit Organisations was originally approved by the Thai Cabinet in late February and requires stricter reporting by NGOs regarding how much money they are receiving and from who. The bill would allow the government to audit their accounts and investigate the legality of their actions. The review on this law is almost completed and it's expected to go to Parliament for approval by the end of this month.
Those opposed to this new bill believe that it gives the Thai government authority to harass activists and civil society groups that speak out against the government by broadly categorising them under the NGO title. They believe that the definition is purposely broad in order to require many groups in Thailand to register as an NGO and follow these strict requirements. Penalties for violating these restrictions can be up to 5 years in jail or 100,000 baht in fines. This punishment was labelled as disproportionate by an advisor from the Union for Civil Liberty, saying that this move could essentially scare off organisations that were working to benefit society.
SOURCE: Thai PBS World
📱 Download our app on Android or iOS for instant updates on your mobile
📧 Subscribe to our daily email newsletter
👍 Like/Follow us on Facebook
🔔 Subscribe to or Join our YouTube channel for daily video updates
PM Prayut will send Foreign Minister to Myanmar summit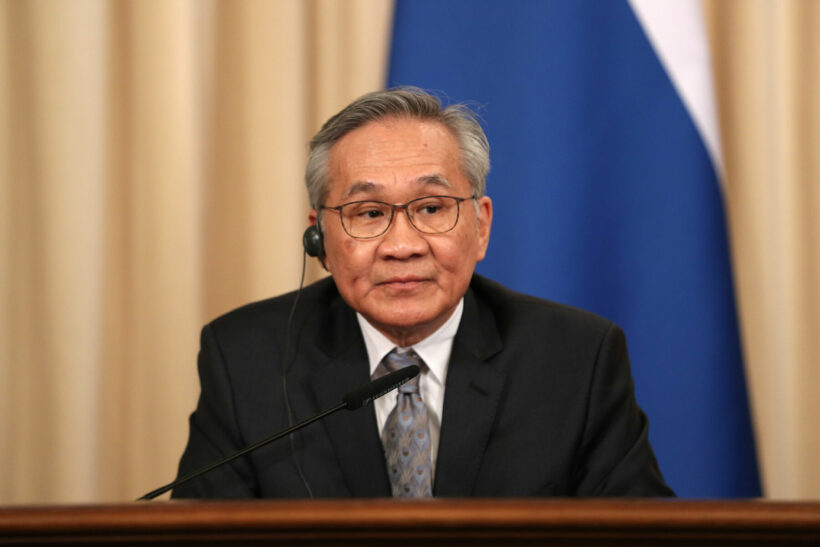 PM Prayut Chan-o-cha announced that he won't attend the ASEAN summit regarding Myanmar, but will send Foreign Minister Don Pramudwinai in his place. The summit, to be held in Jakarta this Saturday will address the increasingly dangerous situation in Myanmar where fear is growing that the ongoing protests against the February 1 coup could descend into civil war.
The meeting will be the first of national leaders, minus PM Prayut, as previous discussion of Myanmar has been between foreign ministers. Myanmar army leader Gen Min Aung Hlaing will attend the Myanmar summit, and the shadow government ousted by the coup has requested representation at the meetings as well.
Indonesia, stepping into a peacekeeping middleman role Thailand had played in the past, has been pushing to quell the growing crisis.
This time Thailand may be caught in the middle, with the Western world reevaluating its perception of the country. China and Russia's tacit, if not financial, support of Myanmar's junta, and Thailand's hesitation in condemning the Burmese coup, shines a spotlight on Thailand's own close relationship to China.
The lack of concrete condemnation of the Burmese junta, and possibly PM Prayut's decision to skip the Myanmar summit, is also a reminder that the current Thai government also came into power in a coup 7 years ago. And the last year of young protests in Thailand calling for the repeal of lese majeste laws and a replacement of the current government further a realignment of the country's perceived position on the scale of democratic freedom and authoritarianism.
Thailand is also closely connected to Myanmar not just by the geographic border, but also through 7 to 8 billion baht invested into the country. Behind only China first and Singapore second, Thailand is fearful of a complete collapse on their investments with trade shackled by civil unrest.
Exports fell 13% last year due to Covid-19, and are down another 15% in the first few months of this year and expected to fall even further. Thai business owners from manufacturing to massage shops are shuttering with staff refusing to work in the civil disarray while banking and trade have been throttled as well. Owners are calling for the Finance Ministry to restart trade assistance previously used from 2010 to 2015 before Burmese democracy.
On top of all these issues, sanctions from western nations may further cripple the Burmese economy. With Thailand's close connections to Myanmar, and the spotlight on the situation growing globally, Foreign Minister Don will face pressure to navigate the delicate situation at Saturday's Myanmar summit in Jakarta.
SOURCE: Bangkok Post and Thai Examiner
📱 Download our app on Android or iOS for instant updates on your mobile
📧 Subscribe to our daily email newsletter
👍 Like/Follow us on Facebook
🔔 Subscribe to or Join our YouTube channel for daily video updates
Pro-democracy leader "Penguin" has bail application rejected – again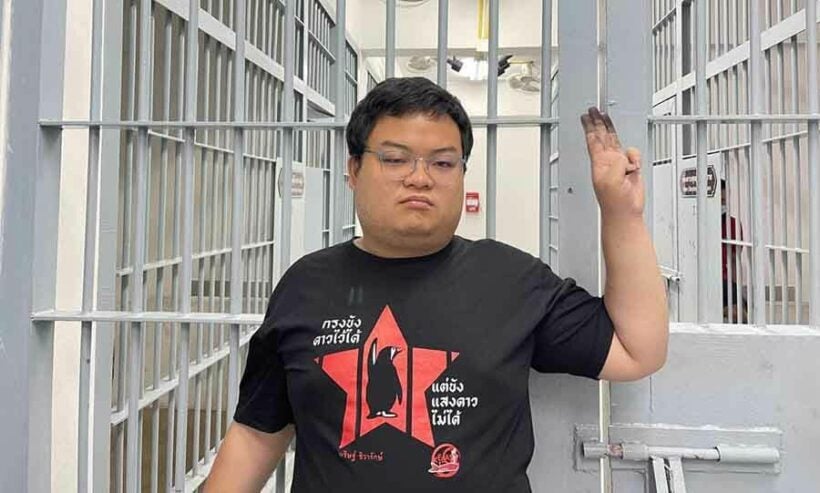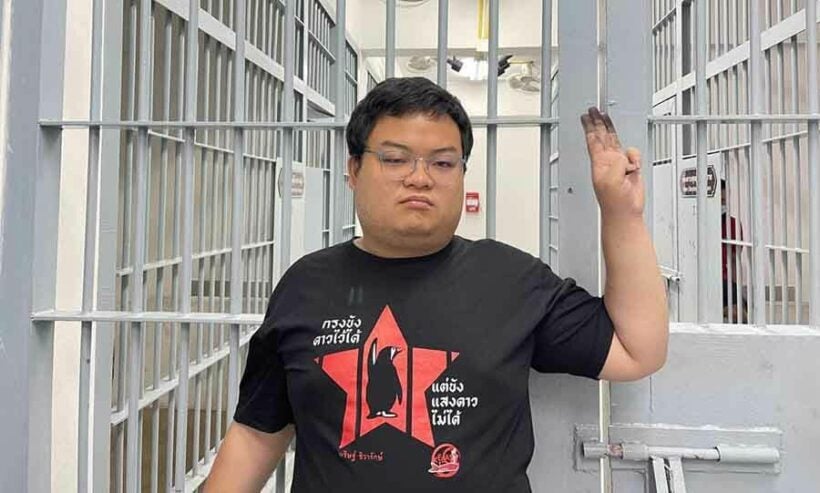 The Criminal Court in Bangkok has once again rejected a bail application from anti-government activist, Parit Chiwarak, aka, "Penguin". The leader of the pro-democracy Ratsadon group had his application refused yesterday, on the basis that there was no reason to overturn previous decisions made by the Criminal and Appeals courts. The bail application had been lodged by Parit's mother, Sureerat Chiwarak, with a bond of 200,000 baht.
According to a Thai PBS World report, Parit told judges at the Criminal Court that he didn't recognise judicial proceedings. He said he did not want to defend himself during the hearing as previous rejections of his bail applications meant he had not received justice and this made it impossible for him to find the evidence he needs for his defence. It's understood the protest leader has also asked his lawyer, Krisadang Nutcharas, to resign.
Parit is being charged with a number of offences, including lèse majesté charges, for his role in an anti-government protest at Bangkok's Democracy Monument last November. It's understood that while in prison, he went on a partial hunger strike and had to be put on an IV drip after prison officers found him in a weak state. The court has set a date of June 25 to examine witnesses for the prosecution, while defence witnesses will be examined on August 13.
Thailand has been rocked by anti-government protests since July of last year, although the recent resurgence of the Covid-19 virus has seen such activity die down. Pro-democracy activists are calling for the resignation of PM Prayut Chan-o-cha, for a re-write of the Thai constitution, and for fresh elections to be held. They are also calling for reform of the monarchy, normally a highly-taboo subject in the Kingdom.
SOURCE: Thai PBS World
📱 Download our app on Android or iOS for instant updates on your mobile
📧 Subscribe to our daily email newsletter
👍 Like/Follow us on Facebook
🔔 Subscribe to or Join our YouTube channel for daily video updates