FRIDAY MORNING HEADLINES – All your news in 3 minutes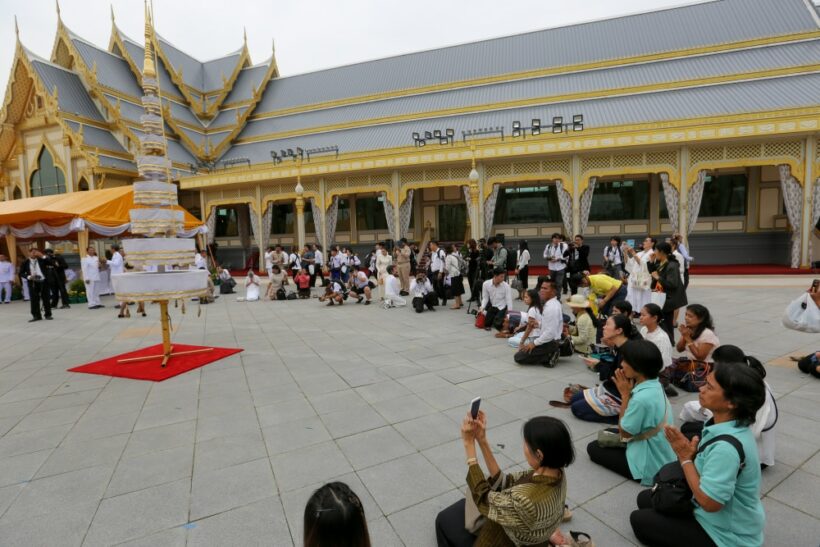 Chalong racers charged over drifting
The 10 drivers, who have been drifting their cars and spinning wheels in Chalong, generally disturbing the locals, handed themselves into Police last night. They are accused of reckless driving, blocking the traffic way and disturbing the public. The 10 cars were seized by the police. The video on Facebook showing the group in Chalong's streets ended up as perfect evidence to help the police track down the registration plate numbers and round up the drivers. The car racing was filmed in front of the Nakok Market on January 9.
The head of the group said that he and his friends are sorry for what they have done and promise that it won't happen again.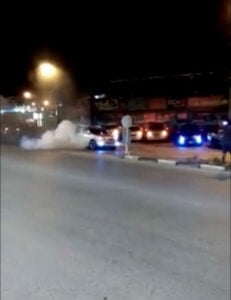 Governor sets up a Committee to manage the Layan/Laypang Beach foreshore
Phuket has set up a committee to manage the 178-rai Layan and Laypang beach foreshore area after it was ruled as public space by the Supreme Court last year. The Phuket Land Office says that efforts will now be made to allow common use and prevent any more encroachments.
The Supreme Court issued its ruling on November 1, rejecting a lawsuit brought by six businesspeople who had challenged the province's 2003 announcement of the land being a public place. Many of the businesses have been conducting illegal restaurants and shops along the beach strip since then. In the case of Tony's restaurant, they've built a very substantial restaurant building on the land and are a popular location for locals and tourists. Tony's restaurant 50 year old owner is still claiming that they have a legitimate title to their land they're using.
Governor Plodthong has assigned the Land Office and public prosecutors to bring the legal execution warrant to compel the remaining four businesspeople, including Tony's Restaurant, to comply with the court order by vacating the land.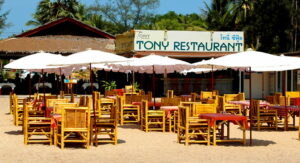 PHOTO: Thaizeit
Royal Crematorium being dismantled
After serving as the venue for the grand cremation ceremonies for the late King Bhumibol Adulyadej in October, the government yesterday began dismantling the Royal Crematorium at Bangkok's Sanam Luang.
An exhibition at the site had drawn more than 4 million visitors during the two months after the late King's cremation.
Early yesterday, Prime Minister Prayut Chan-o-cha presided over a religious rite to mark the official beginning of the removal of the Royal Cremation structures. Many loyal Thais joined the merit making by offering food to 89 monks. Buddhist rites were followed by Hindu rituals, as the Thai monarchy embraces both Hindu and Buddhist concepts which were reflected in the architecture of the Royal Crematorium.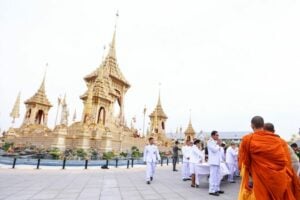 Chinese tour group working with Kathu Temple to run commercial operation
Hundreds of Chinese tour buses are clogging the tiny streets around 'old Kathu' every day to drop tourists off at the Kathu Temple. The temple now has a full commercial operation offering religious amulets, some of them selling for 20,000 baht and more.
Spotlight Phuket, the Facebook page who went public with the story of police corruption in Patong last October, has described the commercial enterprise at Kathu Temple as a 'scam'.
We spoke to two people involved in the daily operations of the tours on site yesterday, they admitted that the temple was working in conjunction with a Chinese tour company. The tourists are being told that the amulets will 'give them good luck'.
The temple's commercial activities are another example of innocent Chinese tourists being dropped off at various activities, not included in their original agenda, where they are 'encouraged' to purchase over-priced, gems, latex (rubber products), herbs and herbal products, dried fruits and, in this case, religious amulets.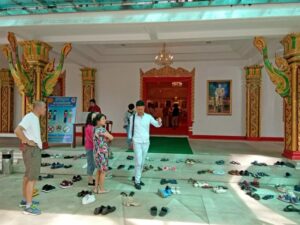 Better verification needed when opening accounts
The Anti Money Laundering Office says it will work with banks and other financial institutions to improve verification procedures for customers applying for new bank accounts. The agency says it's holding meetings with representatives of 36 banks and financial institutions today to prevent fraud resulting from criminals using stolen ID cards to open bank accounts.
Currently, institutions could be liable to a hefty fine of up to 1 million baht per wrongfully opened account. The deputy AMLO chief said all financial institutions are required by law to properly verify identities by using their ID cards and other personal data.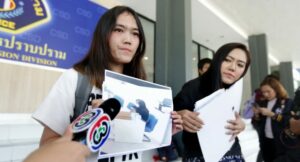 Governor ordering Land Office to check measurement at Dust Thani Laguna Hotel
Phuket governor Mr Norapat Plodthong has ordered the provincial land official to conduct a second land measurement of Dusit Thani Laguna hotel's land plot to determine whether its claimed beachfront area is private or public land.
The governor will also call a meeting with beachfront hotels or resorts for discussion to avoid a repeat of the recent incident where a handful of foreign tourists who were relaxing on Bang Tao beach were told to leave by staff of the Dusit Thani Laguna hotel.
The incident, posted on social media by a witness, has sparked off a stream of criticism against the hotel.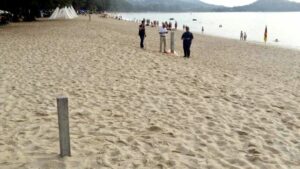 Boat Lagoon Weekend on tonight
Beats & Bites return to Boat Lagoon tonight. The January Boat Lagoon Weekend will be on between 6-9pm tonight and Saturday night.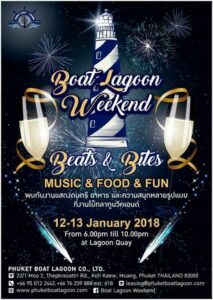 Keep in contact with The Thaiger by following our
Facebook page
.
Never miss out on future posts by
following The Thaiger
.
4 billion baht medical hub planned for Phuket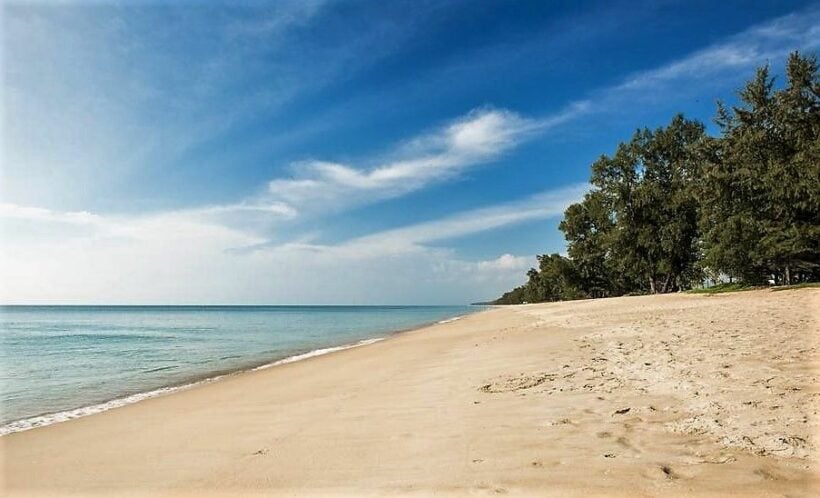 Phuket officials are setting aside around 4 billion baht to transform medical tourism in the southern province of Phuket, by developing a state-of-the-art treatment hub in the north of the island. The Bangkok Post reports that the Treasury department is planning to give the Public Health Ministry permission to use 141 rai of government land in the sub-district of Mai Khao, close to Phuket International Airport. It's not the first time the proposal has come to light.
The concept is gathering support as Phuket battles to diversify its attraction beyond a tropical holiday island.
The aim is to develop Phuket as a world-class health and wellness destination, with facilities that will attract medical tourists from all over the world, as well as providing a high standard of treatment to the local population. It's understood the facility will provide a full range of health services, including long-term care, and hospice and rehabilitation services.
The island already has a well-developed medical tourism market, but has been based around local hospitals and clinics linking up with foreign marketing companies in the past. "The International Medical and Public Health Service" has been conceived to create more long term financial security and diversification, and value-added tourism in Phuket, as the island has taken a heavy financial hit over the past 7 months.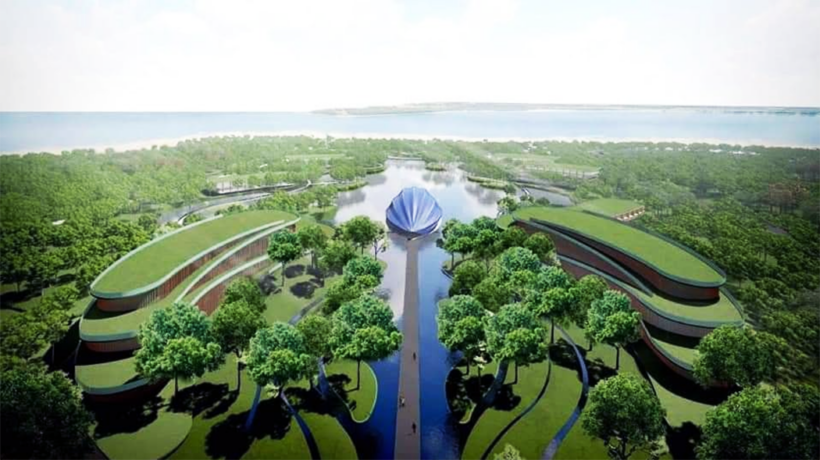 PHOTO: Phuket Andaman News
The plan was first suggested in 2017, by then governor, Noraphat Plodthong and confirmed by the director of Phuket's Vachira Hospital, Dr. Chalermpong Sukontapol, in July. At that stage, the estimated budget was 3 billion baht. The director-general of the Treasury department, Yuthana Yimkarun, says the plot is being offered to the Health Ministry for free. The land is thought be worth around 1 billion baht.
Yuthana says the ministry will manage investment, with approximately 2 billion baht required for the first stage of the project. Construction of the facility is expected to be completed over 2 years.
Meanwhile, it's understood that unused government land that is currently managed by various government agencies may be moved under the remit of central government, with a view to increasing its worth. According to the Bangkok Post report, just 4% of government land is directly managed by the Treasury. The other 96% is controlled by various government agencies. Yuthana says the plan is to increase the percentage of state-owned land under the Treasury's management to 10% within 2 years.
SOURCE: Bangkok Post
Keep in contact with The Thaiger by following our
Facebook page
.
Never miss out on future posts by
following The Thaiger
.
41 foreign tourists to arrive in Bangkok today on Special Tourist Visa after 7 month ban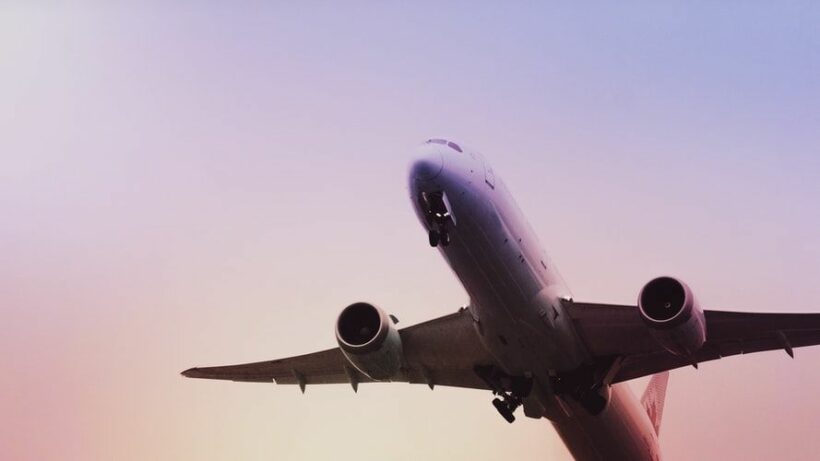 Just 41 foreign tourists are expected to arrive in Bangkok today, a small, yet major step forward after a 7 month ban on international tourists which was put in place in late-March to prevent the spread of the coronavirus.
The visitors are said to be travelling on the new Special Tourist Visa, which allows a 90 day stay that can be renewed twice, adding up to about 9 months. But the tourists departing from Shanghai, China and arriving in Bangkok's Suvarnabhumi Airport this evening will only be in Thailand for 30 days, and that includes a 14 day quarantine, Tourism Authority of Thailand Governor Yuthasak Supasorn says.
Plans under the new scheme have been sketchy to say the least and reports have been conflicting. Reports circulated about a group of about 120 to 150 tourists under the new visa scheduled to arrive in Phuket earlier this month from Guangzhou, China. The flight was delayed. A few days later, a spokesperson from the Foreign Ministry announced no one from Guangzhou had actually applied for the visa and TAT just passed off a list of those "interested" in the scheme rather than those who were ready to fly.
Things seem a bit sketchy again. The flight arriving today was at first going to have 120 to 150 tourists, but now it's down to 41, according to Pattaya News. Yuthasak did not say why only a limited number of tourists are arriving today, but says Bangkok's ongoing protests are not a factor, adding that the tourists plan to travel to beaches outside the city once the mandatory quarantine period is over. He says 100 more Chinese tourists will arrive in Bangkok later this week.
Upon arrival, the tourists will be tested for Covid-19 and are required to register with a Covid-19 tracking application. They will then be transferred to certified quarantine accommodations to stay for the next 14 days.
"If the first batch of Chinese tourists is considered to be potentially successful, TAT might propose the idea of increasing more tourists to the CCSA (Centre for Covid-19 Situation Administration) and the government."
SOURCE: Pattaya News
Catch up with the latest daily "Thailand News Today" here on The Thaiger.
Keep in contact with The Thaiger by following our
Facebook page
.
Never miss out on future posts by
following The Thaiger
.
Jailed Thai activists, protest leaders, pro-democracy doctor, released on bail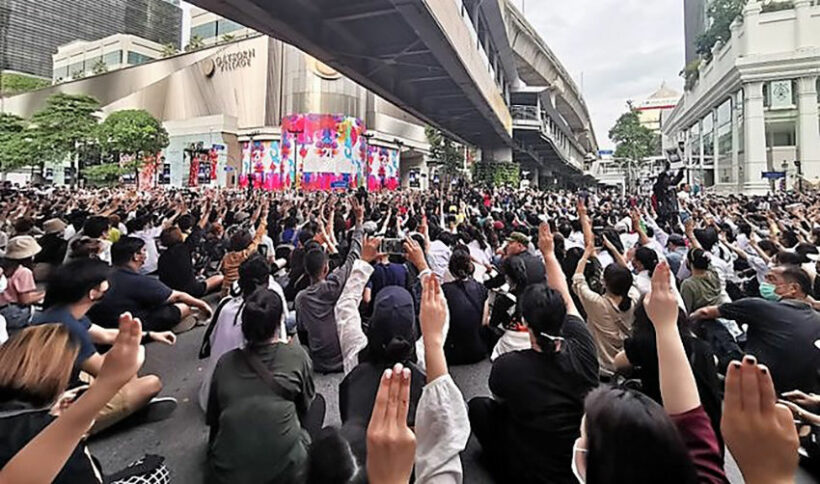 Thailand's Appeal Court has granted bail to a number of anti-government protesters and protest leaders, on condition there is no repeat of the offences they're accused of. They must also report to the court every 2 weeks. Those released include Chaiamorn Kaewwiboonpan, the singer-songwriter known as "Ammy", as well as Panusaya Sithijirawattanakul, spokesperson for the Student Union of Thailand, Natchanon Pirote, a protester arrested alongside Panusaya, and Parit Chiwarak, aka, "Penguin".
Yesterday's three "pop up" protests were held outside of central Bangkok and again surprised police. The protest gatherings all attracted up to 2,000 people each and were held, and then dispersed, peacefully, without police intervention.
The 3 protest leaders, Parit, Panusaya, and Natchanon, were detained for their role in political rallies held at Thammasat University's Rangsit Campus between July 27 and August 10. They have been charged with sedition, violating the Covid-19 emergency decree by holding an illegal gathering, using an amplifier without authority to do so, and breaking the Computer Crimes Act. The other protesters granted temporary release were arrested the day after they attended an anti-government rally at Bangkok's Democracy Monument on October 13. They are being charged with several offences, including violating the emergency decree and breaching traffic regulations.
Also granted temporary release is pro-democracy medic, Tossaporn Serirak, formerly of the Pheu Thai Party. He was arrested on Friday for helping injured protesters in Bangkok. Yesterday, he was granted bail by a Bangkok court, after he too was charged with violating the emergency decree. His release is dependent on him not repeating the offence and reporting to the court when summonsed to do so.
Tossaporn has allegedly been showing up at rallies to provide first-aid treatment when required, and says he will continue to fight for democracy. Nation Thailand reports that on Friday, he was seen berating authorities for their treatment of unarmed protesters, while offering to treat those affected by irritants from water cannons at the Police General Hospital.
SOURCE: Nation Thailand
Keep in contact with The Thaiger by following our
Facebook page
.
Never miss out on future posts by
following The Thaiger
.