Four-year absence of leatherback turtles at Phuket nesting beaches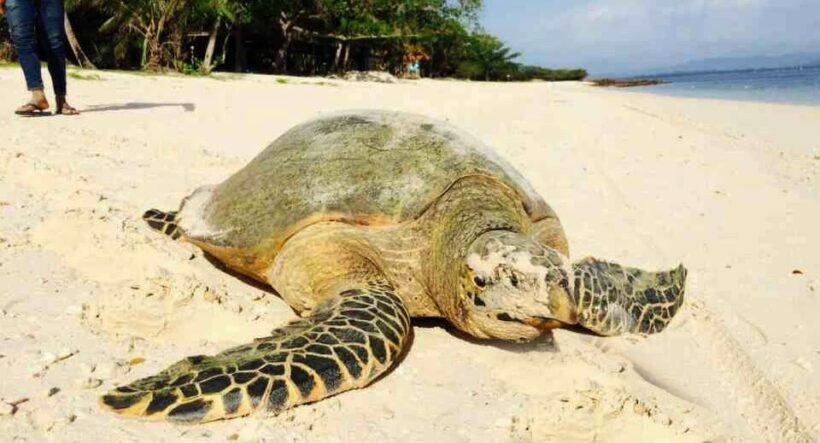 With the leatherback turtle already listed internationally as a critically endangered species, the National Parks, Wildlife and Plant Conservation Department yesterday expressed serious concern that none of the animals had returned to beaches in Phuket and Phang-nga to lay eggs since 2013.
Director-general Thanya Netithammakun raised the alarm over the survival of the leatherbacks, as there have no reports of females of the species returning to lay their eggs at the beaches in Khao Lampi–Hat Thai Mueang National Park in Phang-nga province and Sirinat National Park in Phuket for four years. Thanya said he suspected that increased development on the beaches was the main reason for the disappearance of the giant turtles, as the greater presence of human activities on the beaches disrupted their nesting grounds.
"The last time that we received a report of leatherback turtles laying eggs in these national parks was in 2013. This is abnormal and very worrying, because the turtles will nest on the same beach every year during November to February and these two national parks are the main nesting grounds for leatherback turtles in Thailand," he explained. In light of this growing concern, the department is striving to develop a plan to re-establish a suitable environment for the turtles to nest on these beaches again. Leatherbacks are the largest turtle species in the world and can be found in all tropical and subtropical oceans.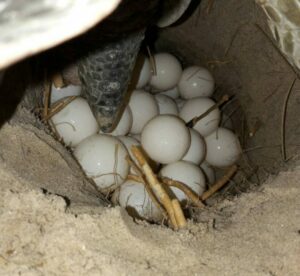 However, the species is listed by the International Union for Conservation of Nature as being critically endangered, and is also on Thailand's list of reserved animals. The major reasons for the worldwide mass reduction in leatherback numbers are the loss of nesting grounds and sea-garbage problems, as it is increasingly common to find that the turtles die from consuming plastic bags, which closely resemble their main diet of jellyfish.
Keep in contact with The Thaiger by following our
Facebook page
.
Hungarian overstayer dies in Suvarnabhumi detention cell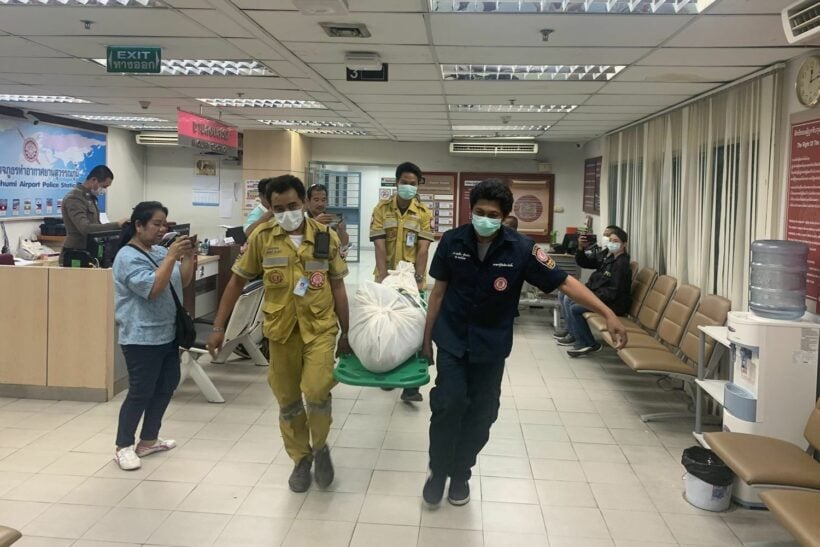 A 60 year old Hungarian man has died in detention at Bangkok's Suvarnabhumi airport. Lazlo Balogh was awaiting deportation for overstaying his visa. Laszlo was handed over to the Suvarnabhumi airport police for repatriation on Saturday, January 25. He showed no unusual signs after being put in the detention cell and was sleeping normally on Saturday night, according to police.
But when they checked again yesterday morning, the man was dead.
"There were no signs of trauma, and doctors believe he died eight hours before the body was discovered."
The chief of the airport police told reporters the Hungarian embassy had been contacted and a committee has been set up to investigate the police officers on duty. The body is being sent to the Chakri Naruebodindra Medical Institute for an autopsy.
SOURCE: The Bangkok Post | Thai Rath
Keep in contact with The Thaiger by following our
Facebook page
.
10 ways to optimise the value of your property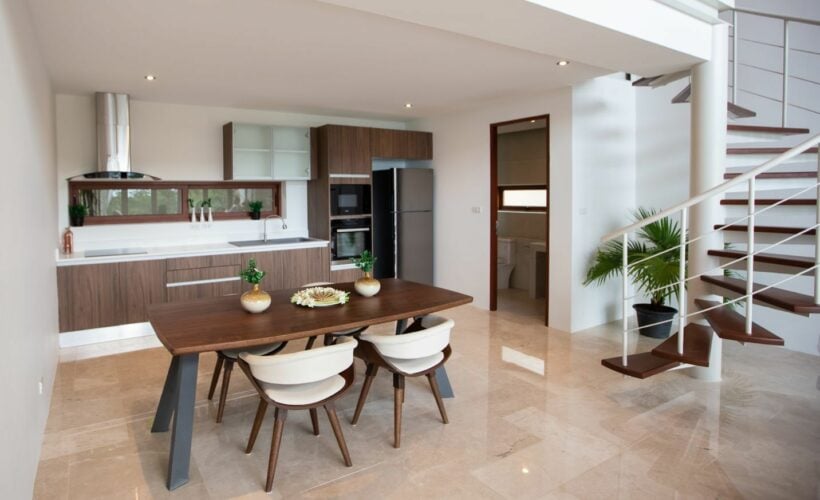 So, you're thinking about selling your property… but, before you put your house or condominium on the market, it's always a right move to hear what experts in the local market have to say. In this article, we've gathered advice from property consultants at Thailand's top real estate company, Fazwaz Property Group on how to increase the value of your property.
Do basic repairs
Basic home repairs are something you shouldn't skip. Bangkok-based property consultant, Anjana Arora advises sellers to keep their property well-maintained and in peak condition.
"If there's any problem, it should be fixed right away before it gets worse. Don't forget that a tiny water leak can quickly turn into a nasty and expensive problem."
Increase inside appeal
It's more than functions that can increase your home's value. "A good-looking interior and fitting furniture can make your unit stand out from other similar units and improve your competitive edge", said Praveen PalSingh, Bangkok property consultant.
"Install some furniture, decor, paintings, and decorative items so that the photos look nice and appealing. Also, make sure that the place is clean and ready for viewing."
Make it ready to move in
Praveen said most clients who look to buy for their own use prefer the ready-to-move-in-right-away type of property. "Buyers usually prefer a unit where they don't have too much touch-up to the unit."
Stick to neutral furnishings
"Some people renovate to a very personal taste. The best renovations keep the property furnishings/decoration as neutral as possible, while also modernising the property", said John Lees-Whitehead, Fazwaz's Pattaya sales director. This may include sticking to neutral colors such as white, grey and beige and staying away from pink, bright yellow, and green.
Renovation isn't a one-size-fits-all
"It depends on the unit," said Luke Murray, a veteran consultant, in Bangkok. He said renovation isn't the only solution to maximise home value, especially as renovation is a cost and risk, in itself, as badly renovated property isn't easy to sell.
"Sometimes it is better to leave it as an older unit and let the new owner renovate, themselves. Other times it is better to do some basic renovations to make the unit livable and then let the new owner decorate, themselves. It's hard to say without seeing the unit specifically."
Tend to the garden
People tend to focus on the interior and forget the importance of curb appeal. So, after clearing all the clutter, applying a fresh coat of paint, and repairing unserviceable items, don't let the overgrown plants and patchy grass ruin the first impression. The next thing is to "mow the lawn and prune the trees", advised Chiang Mai property consultant, Chayanin Chumphukham.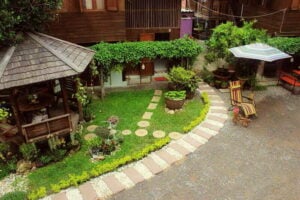 Highlight good location and management
"Location and management are factors that you can't control, but greatly determine the value of the property", said senior property consultant Bao Nguyen, who is based in Phuket. So, if your property ticks those boxes, it has a big advantage.
Hire a professional photographer
Talk to veteran real estate agents in Thailand, and the chances are they will advise you to hire a professional photographer to take pictures of your property. There are many badly taken photos on property listing sites in Thailand, but you shouldn't follow the crowd. You can get an 8 photo package for a small condominium unit at as cheap as 1,500 baht. The price for shooting larger villas starts at around 3,000 baht.
Show rental figures
"Good rental figures and occupancy rates are attractive to buyers as well as good management because many buyers also want to rent out the property when they are away", said property consultant George Willoughby, based in the paradise island of Koh Samui.
"Properties with good occupancy show potential to make money, which is why many people invest. It also helps reassure that it could be easier to resell again, in the future."
Install high-quality curtains
"High-quality curtains are what tenants look for", said Jen Mayo Mui, property consultant in Bangkok, who is experienced with Chinese buyers.
"If the condominium unit has no or low-quality curtains that can't block sunlight, that's a big turnoff for some clients, especially if the unit faces west and has a longer exposure to sunlight", he said. So, if you are looking to increase the value of your property in the rental market, invest in high-quality fabric.
Follow these tips from veteran agents at Fazwaz.com to optimise the value of your property when you list your property for sale.
Keep in contact with The Thaiger by following our
Facebook page
.
Kobe Bryant dies in helicopter crash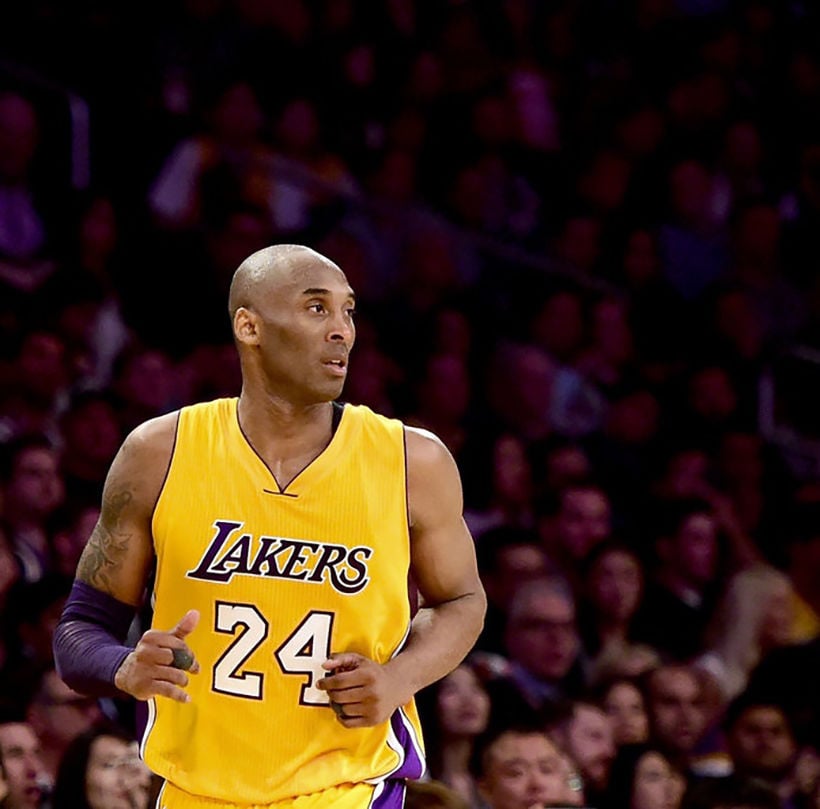 Basketball legend Kobe Bryant has died in a helicopter crash, along with his daughter Gianna. He was 41. The tragedy occurred in Calabasas, California yesterday. Nine people, including the pilot, lost their lives. There were no survivors.
Widely regarded as one of the greatest basketball players of all time, Bryant played his entire 20 year career in the National Basketball Association (NBA) with the Los Angeles Lakers. He entered the NBA straight out of high school in 1996 and won five NBA championships. He was an 18-time All Star, 15-time member of the All NBA Team, 12-time member of the All Defensive team, and the 2008 NBA Most Valuable Player.
Kobe led the NBA in scoring during two seasons, ranks fourth on the league's all-time regular season scoring, and ranks fourth on the all time postseason scoring list. Bryant was the first guard in NBA history to play 20 seasons.
SOURCE: The New York Times
Keep in contact with The Thaiger by following our
Facebook page
.