Fire jellyfish washing up on Koh Phi Phi beaches
A large number of jelly fish have been found washed up on the shores of Koh Phi Phi.
The chief of Hat Noppharat Thara–Mu Ko Phi Phi National Park warns for swimmers to be aware of the jelly fish around Phi Phi after a lot of them were found washed up on the beaches.
"on Ao Ling (Monkey Beach) on Koh Phi Phi villagers found a lot of small jelly fish with red tentacles which are locally called red jelly fish or fire jelly fish," says the chief of Hat Noppharat Thara–Mu Ko Phi Phi National Park, Worapot Lomlim.
"There is a first aid team stationed in the area already with strict warnings to the beachgoers."
However, he says that the jelly fish found on the sandy beach is completely natural.
"We've had a stormy weather with high tides so the strong waves bring the jelly fish from the deep sea to the shallow water and onshore. There are more jelly fish found this year but it is normal and natural. They will disappear within about one week."
"To soothe a sting from one of these jelly fish, pour vinegar on the stung area. However, people who have severe allergies need to be sent to hospital urgently. We have put teams on each island to provide this first aid."
This type of jelly fish is mainly found in Than Bok Khorani National Park and they also get closer to the shores at Maya Bay, Poda Island and Talay Waek in Krabi. Officers have been warning tourists on the island.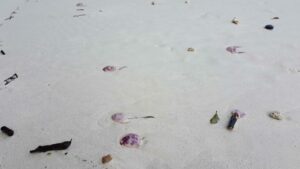 Keep in contact with The Thaiger by following our
Facebook page
.
1000s flock to Hong Kong's Chater Garden for pro-democracy rally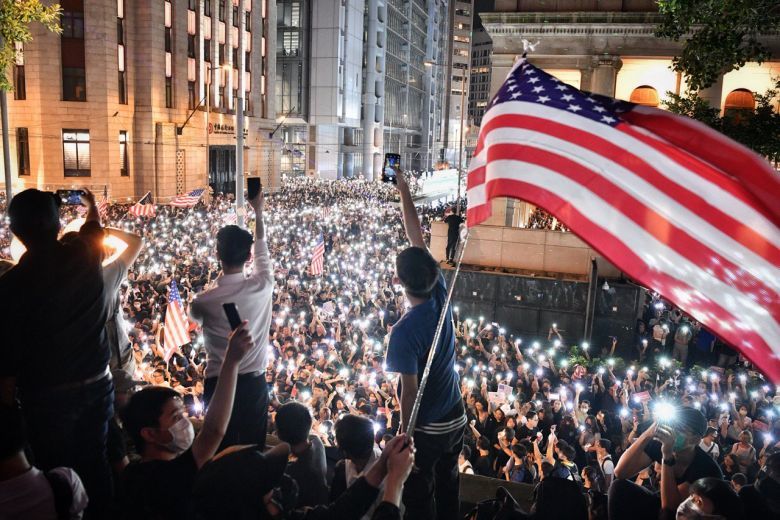 PHOTO: CHONG JUN LIANG
Last night, Chater Garden, located near government headquarters in the Central district of Hong Kong, was the scene of the city's first approved rally since the face mask ban came into being about 10 days ago. So far, the face mask ban has been largely ineffectual.
A day after an explosive device was detonated during protests, tens of thousands of demonstrators assembled in the park. They were calling on Washington to approve proposed US legislation that could see some Chinese officials face sanctions.
The Hong Kong Human Rights and Democracy Act aims to review the territory's special trading status and sanction those responsible for undermining the rights of Hong Kong citizens. It passed through the Senate Foreign Relations Committee and the House Foreign Affairs Committee late last month.
The Chinese Government has responded angrily, accusing the US of "interfering in China's internal affairs" with the aim of harming its interests, and says the law will only serve to worsen the situation in Hong Kong.
Hong Kong has been the scene of often violent pro-democracy protests for over four months now, as its citizens call for greater democracy and less interference from Beijing.
SOURCE: The Nation
Keep in contact with The Thaiger by following our
Facebook page
.
New controls on three toxic agri-chemicals take effect on October 20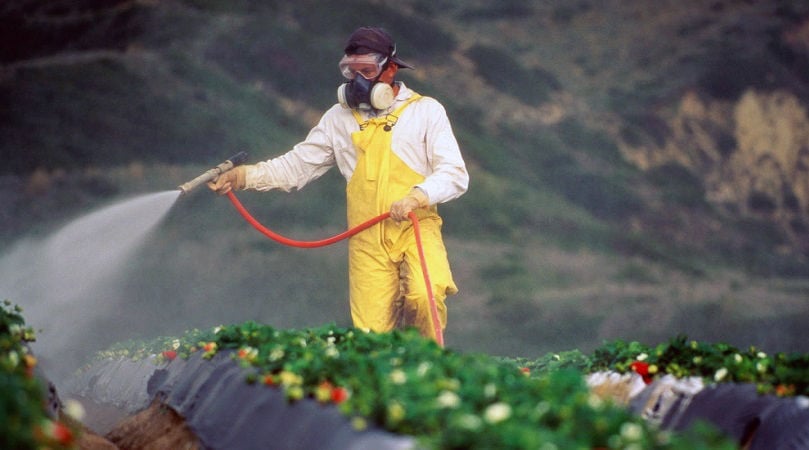 A number of ministers and officials are vowing to continue pushing for a ban on three controversial agri-chemicals – Paraquat, Glyphosate and Chlorpyrifos – all still widely used in Thai agriculture.
Meanwhile, strict measures on using the three chemicals, announced on April 5 and set take effect on October 20, have brought cheers from consumers and NGOs but protests from some farmers, who claim they still need to use the such chemicals.
When the new measures come into effect, farmers will have to provide certification that they have been trained on how to properly use the pesticides and herbicides, the crops they will be used on, and the area – all to calculate the amount of chemicals to be purchased. The person spraying the pesticides must be licenced, and shops may sell to registered and only tested farmers only. Manufacturers, importers and exporters must inform officials about production, import or export processes, and the purpose of possession.
The director-general of Agriculture Agency said farmers who still needed to use the three chemicals could apply for the training course with the government agency at any time.
Meanwhile, the president of the Agribusiness Association of Thai People reported that that in 2018, the country imported 170,000 tonnes of agricultural substances worth 3.62 billion baht – a decrease from 2017 imports of 198,000 tonnes.
SOURCE: The Nation
Keep in contact with The Thaiger by following our
Facebook page
.
"Auf Wiedersehen" to overstaying German on Koh Samui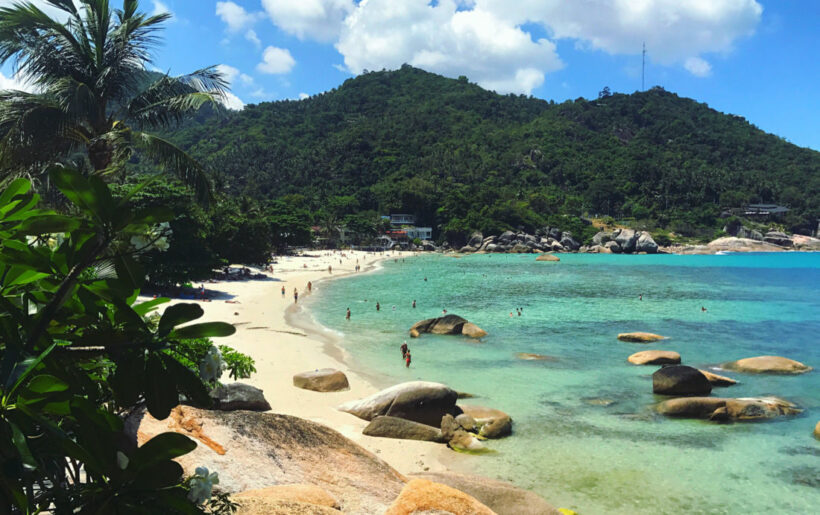 PHOTO: TripSavvy.com
A contingent of immigration and tourist police have arrested a 49 year old German who had overstayed his visa in the kingdom on Koh Samui for 14 days. He will likely be blacklisted from re-entering Thailand for a period following his overstay.
The man, identified only as Manfred L, was taken into custody near the Bo Phut market on the ring road that encircles the island.
Naew Na news agency, always the first with Immigration stories, says the arrest was in keeping with immigration policy and that the public could call 1178 to report violators. They published a picture of the arrested man with his face hidden by a graphic saying "bye".
We chose a pretty picture of Koh Samui instead.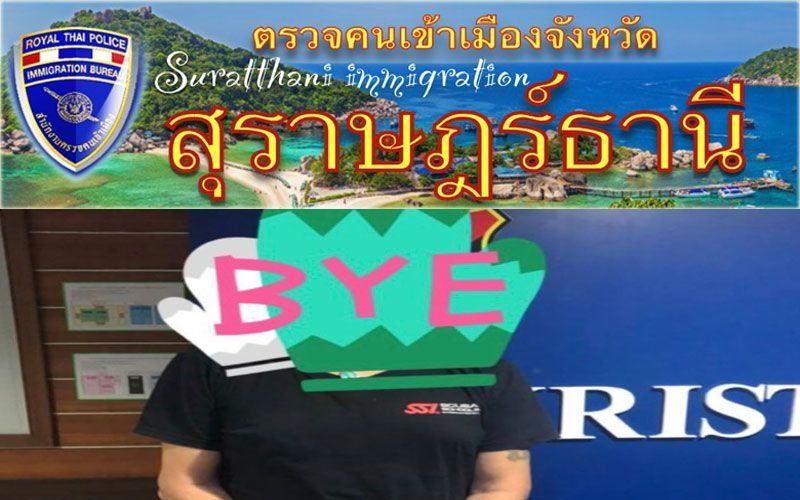 SOURCES: Naew Na News | Thai Visa
Keep in contact with The Thaiger by following our
Facebook page
.