Thailand's tourism numbers continue to soar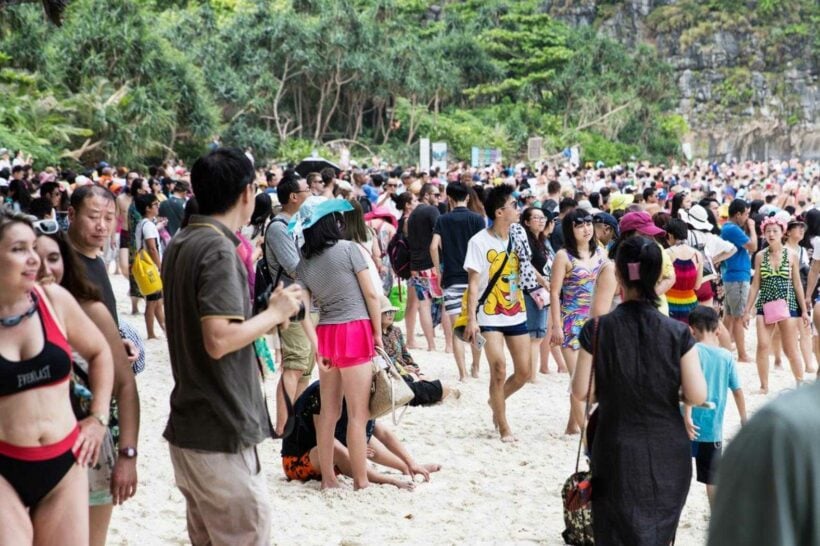 The tourists keep arriving, the numbers keep soaring. Assuming the numbers have to plateau at some stage, when will that be?
For the past 20 years, through floods, bombings, coups, political upheavals and a few unsolved, mystery murders, Thailand's tourist arrival numbers just keep rising and rising, heading into unfamiliar territory. So many people have predicted doom and gloom – "the good days are over" – but still the tourists continue to flock to the Land of Smiles.
Once known to the world as the Land of a Thousand Smiles Thailand's probably more accurately known these days as the Land of a Thousand 7/11s. If you were going to start a successful business in Phuket in 2017 you'd either open a convenience store or a rubber shop and do a deal with the tour buses. A story in ttrweekly.com has all the numbers….
China continues to dominate Thailand's inbound tourist arrivals with August ending up with 3,133,411 visits, up 8.6% year-on-year. August was the fourth month, this year, that saw arrivals exceed 3 million, the second highest after January when visits reached 3,197,053.
Other peak travel months when visits exceeded 3 million were March and July.
So where did tourists come from in August?
• China, 982,212 +10.30%
• Malaysia, 277,606 +9.52%
• South Korea, 164,001 +16.52%
• Japan, 162,703 +5.03%
• Laos,158,377 +4.18%
• India, 116,376 +14.77%
• Hong Kong, 93,136 +8.88%
• Vietnam, 90,502 +9.17%
• Cambodia, 82,776 +20.84%
• Singapore, 81,366 + 21.2%.
Most Asian nations have seen their currencies strengthen against the US dollar and they are the main source for Thailand's tourist arrivals. January to August revenue reached an estimated 1.19 trillion THB, an increase of 7.47% over the same period last year. Tourism earnings represent 12% of Thailand's total GDP.
August figures, and those for the eight months so far, show China dominates Thailand's travel supply chain. If there was ever a blip in that pattern it would drive the tourism industry to hit the panic button, as it did during last year's crackdown on zero-dollar tours.
In 2016 Thailand registered 32.6 million visits. Based on the current performance tourism officials are confident visits will exceed 35 million by the end of the 2017.


Read more headlines, reports & breaking news in Thailand. Or catch up on your Thailand news.
Phuket house keeper keeps 2,600 meth pills and 3kg of marijuana at house in Rawai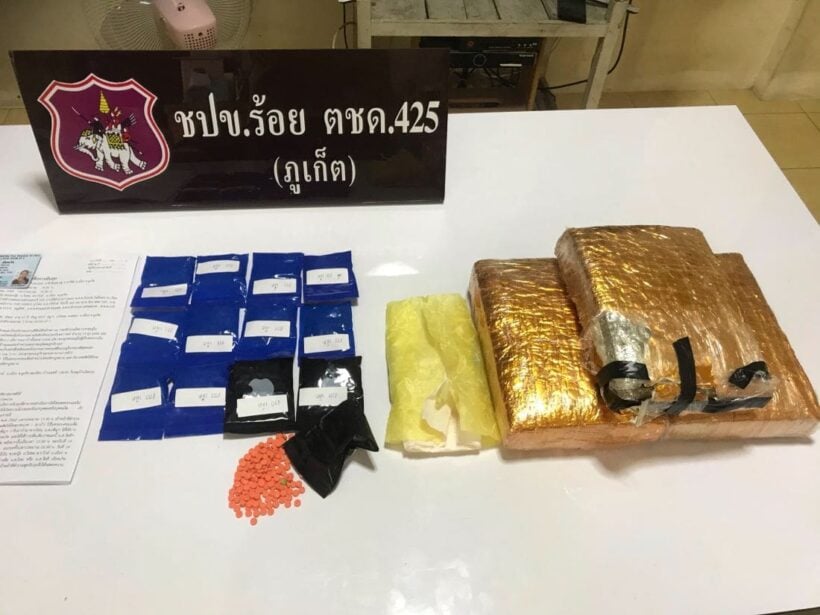 A Rawai house keeper has been arrested with 2,600 methamphetamine pills and three kilograms of marijuana.
A team of Border Patrol Police has arrested 47 year old Wanlee 'Mai' Eiadkerd. Police seized 2,600 methamphetamine pills and three kilograms of marijuana inside a house in Rawai.
The arrest follows police first arresting a Thai woman with methamphetamine pills in Chalong. She told police she got the drugs from a woman called 'Wanlee'. She said that Wanlee is a house keeper at a house in Soi Yanui, Rawai.
Police continued the investigation and found Wanlee at the house. Police didn't find any drugs in the house but Wanlee volunteered information that she kept drugs in another house in Sai Yuan, Rawai where she also works as a house keeper.
She was taken to Chalong Police Startion and charged with illegal possession of Category 1 and 5 Drugs with intent to sell.


Crisis meetings in Bangkok today over smog solutions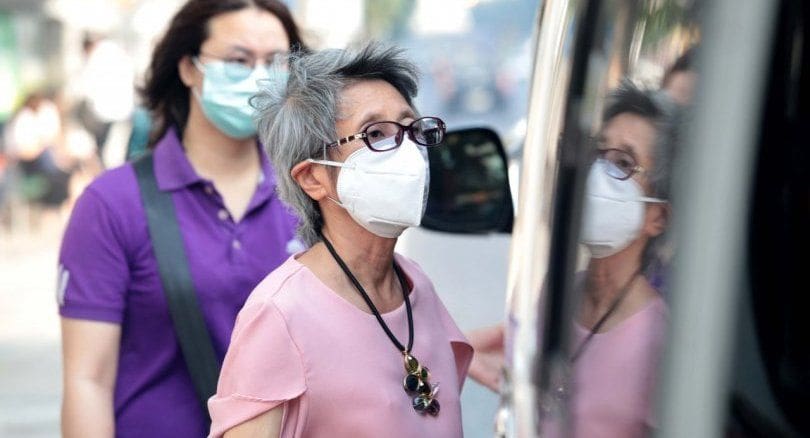 PHOTOS: The Nation
Urgent meetings are being held in Bangkok today to address the acute smog problems in the capital.
The Pollution Control Department and Bangkok Metropolitan Administration are gathering today in their latest efforts to battle with the persistent smog while dust particles continue to blanket the capital with smog levels alarming locals and causing tourists to cancel their holidays.
The meeting was organised after the authorities concerned rushed rushed to find solutions to help ease the problem, including cleaning roads more often, spraying water over Greater Bangkok's sky (useless), trying to produce artificial rain with cloud-seeding and enforcing strict laws against vehicles emitting excessive exhaust fumes.
PM General Prayut Chan-o-cha "has instructed relevant authorities to introduce additional measures to deal with this situation", Government Spokesman Puttipong Punnakanta said.
The Bangkok Metropolitan Administration (BMA) and the Army's efforts to spray water to ease the pollution on Monday night and yesterday morning did not appear to help much.
For instance, pollution was marginally brought down to 90 from 96 on Monday and to 71 yesterday on Phaholyothin Road in the capital.

Baby elephant dies from horrific wounds after being caught in hunter's trap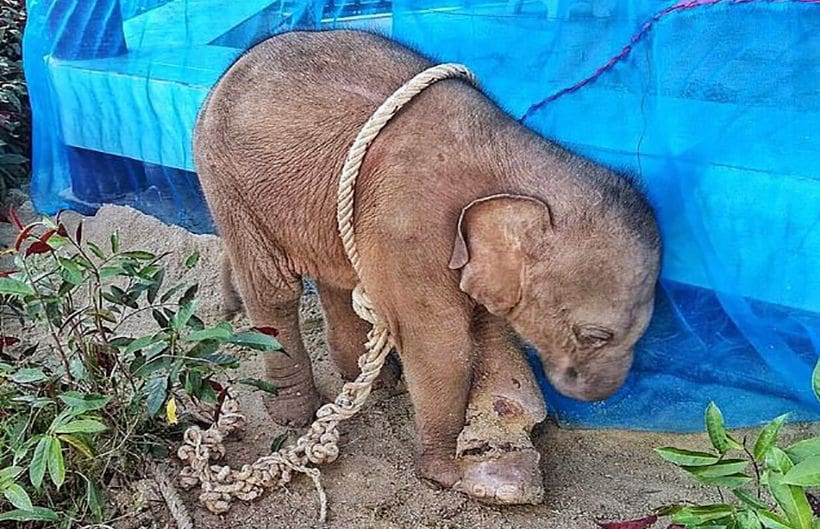 A baby elephant has died after a hunter abandoned her, tied up to a fence in a forest in Rayong. The little elephant died after suffering from horrific wounds.
The elephant, only one month old, was found by villagers in Rayong tied up to a fence with a rope cutting deep into her ankle.
Read the story of her discovery and rescue HERE.
When she was found she was barely able to stand and in obvious pain. Villagers named her Baitong. Nothing is known about Baitong's mother.
She was rescued on December 18, but despite constant expert vet care and an emergency amputation of her infected foot, she succumbed to her injuries.
A vet from the Bureau of Conservation Area Management says that amputating her her foot was necessary to prevent her from dying of infection. The vets report that last Thursday, Baitong was playing with some of her carers when her condition suddenly worsened and she collapsed during the evening. Several vets worked through the night to treat Baitong but she passed away on Friday morning.