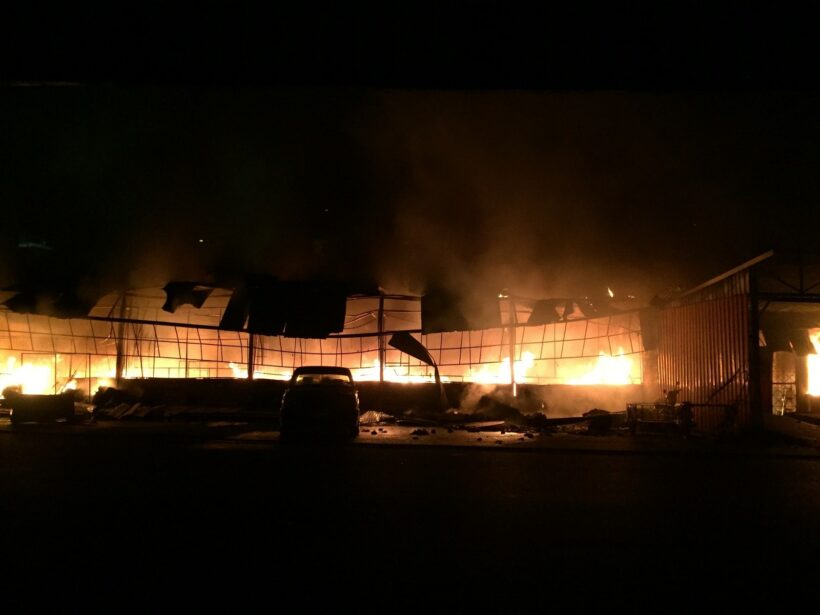 Fire fighters at the Phuket City Municipality were notified of an incident on Phang Nga Road last night (May 27) around 10.30pm.
Fire fighters arrived at the scene on Phang Nga Road. Only one minor injury from the fire which took two hours to bring under control. More than 80 shops were damaged. Most shops had already closed for the night.
Known by locals as the "trunk" market, it has been in operation for 20 years and consisted of five large buildings on an 8-rai plot of land in Phang Nga road. The vendors there mostly sell new and used clothes, shoes, bags, household decorations and amulets.
At this stage the cause of fire hasn't been determined. Witnesses who saw the incident told firefighters that the fire seemed to start in a shop at the front of the market. They say the fire spread very quickly. Forensic police are on the scene this morning to continue their investigation.