Thinking of coming to Thailand at the end of October?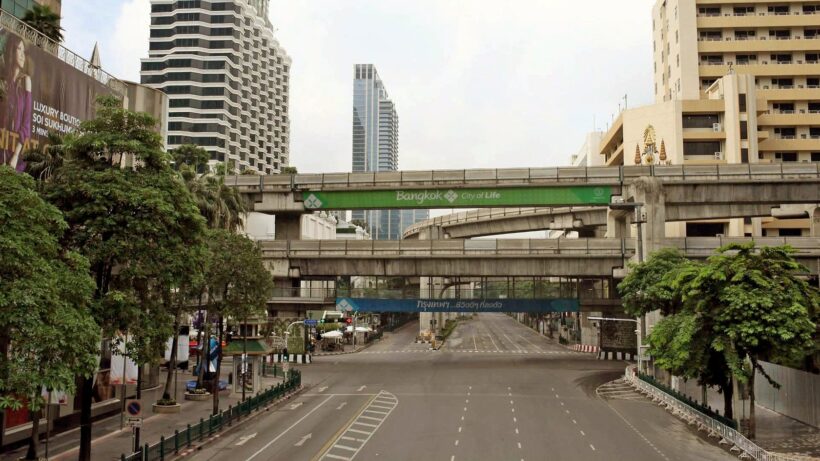 COMMENTARY: Tim Newton
Don't come to Thailand at the end of October if you expect things to be the same same. For all the right reasons, it will be very different indeed. Not for Thais or those expats that fully appreciate and understand what's going on, but for tourists. It's likely that nothing much will be open on October 26 and many families, particularly in Bangkok. will likely take a few days off either side of the country's most profoundly sad day in many generations.
If you like Thailand for girlie bars and late night drinking, don't come to Thailand at this time. If you like Thailand for the world's biggest smiles and happiest people, don't come to Thailand at this time. If you are doing business and expect everything to go smooth as clockwork, don't come to Thailand at this time.
Whilst only a few of the bigger companies have announced official closures – Central, Tesco Lotus and 7/11 – it's highly likely than many more, if not most, will fall into line. There is the economic aspect (not many people will be focussing on buying anything much on the day) then there's the shame aspect of company's wanting to be seen 'doing the right thing'.
In Bangkok, today, it's a sea of black. The capital is clearly in mourning for their beloved King, His Majesty the Late King Bhumibol Adulyadej, as the day of the final farewell draws closer. The grief is real, tangible and conspicuous. Thais feel that the death of their King on October 13 last year was the end of an era. At the time their feelings of profound loss were probably tinged with other fears – not knowing what would come next.
Under the guidance of the country's 'uncle', PM Prayut Chan-o-cha, the whole transition from the passing of a King, who had been the country's titular but emotional inspiration, to a new King, was smooth, beautifully stage-managed and handled with heart-felt reverence, calm and precision. The General, who's blunt military take-over in 2014 had made him as many enemies as friends, found his stocks rising. If anyone had any doubt about his abilities or his intentions, their opinions surely changed on the saddest evening in Thailand's recent history when he fronted the TV, holding back real tears, and explained, precisely, what was going to happen next. There wouldn't have been a single expat who would have had any doubt that the General, bad temper and all, was the right man in the right place at the worst moment.
Whilst Bangkok is a sea of black with Thais and most others falling into line with the official mourning dress code, Phuket is an entirely different story. Running on the fuel of tourist dollars, it's carrying on as if nothing is happening 'up north'. In locations around Phuket Town and Government offices it's a more sombre mood, of course, but venture far away from these offices or pockets of 'Thainess' and it's business as usual.
Central Festival, Jungceylon and the Tesco Lotus stores have announced they're closing up on the afternoon of October 26 to provide their staff the opportunity to mourn, attend local ceremonies or simply watch the grand event unfold on TV. There won't be anything else to watch, or listen to on radio. ALL stations will be covering the Royal Cremation ceremony.
Even today 7/11 stores around the Kingdom, some 10,000 shops, have announced that they're closing from 2.30pm. Some of the larger tourist attractions have also said they're on hold for that day, and, as in Bangkok, we're absolutely sure many others will fall into line. What about hotels? What about the airports? Immigration staff? Taxi drivers? Bus companies? It's as if the entire mechanism of Phuket will come to a grinding halt on this profoundly sad day. With 7/11s closing down I am sure most Chinese tourists will be at a total loss!
So don't come to Thailand in late October. Unless you're content to simply sit on the beach with some provisions you bought at a convenience store the day before, you're likely to find most things closed or not operating on the day. And perhaps a few days before and after as well.
For an expat, living on the island for five years, I consider it a privilege to be living in the country during this time, to experience the depth of the Thai's adoration and admiration for their past King, and to be able to report on the events leading up to and including the sad event itself.
Whilst I will never understand the full depth of feelings that Thai people have for the Late King Bhumibol, I am honoured to be living in the Kingdom at this time and witness my peers and friends say goodbye to the man who was Thailand's much-loved and admired stabilising force for 70 years.
But whilst the final week of October is perhaps best avoided by tourists we can be sure that, come the beginning of November, Thailand will again open its arms to tourists and the focus will change as the Kingdom's new era begins.
Want more from the Thaiger family?
📱 Download our app on Android or iOS for instant updates on your mobile
📧 Subscribe to our daily email newsletter
👍 Like/Follow us on Facebook
🔔 Subscribe to or Join our YouTube channel for daily video updates
Third supsect arrested in bomb attack of Maldives ex-president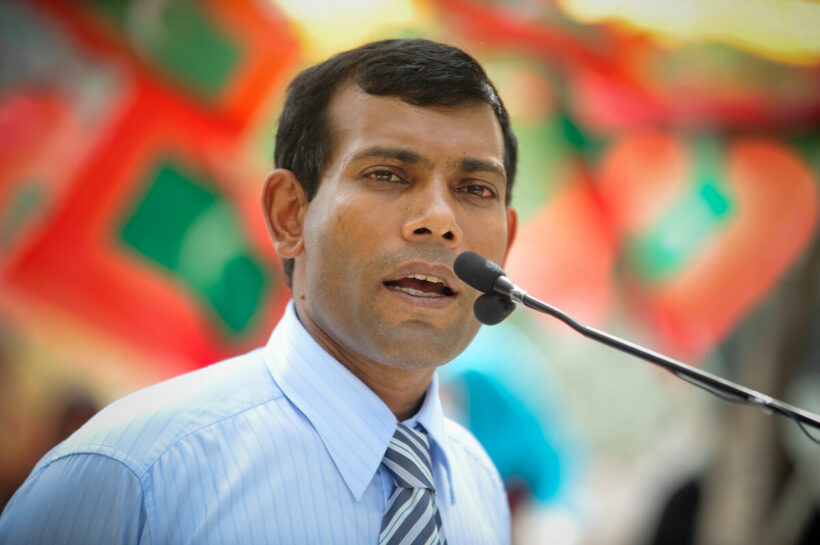 After a bomb attack in the Maldives attempting to assassinate former president Mohamed Nasheed, police have arrested a third suspect. The Manhunt has continued in the Maldivian capital city of Malé as the police appealed to the public for any information they may have about another suspect. Religious extremists have been blamed for the attempt on the former president's life.
Police did not release any details about the person that they arrested other than to confirm that they believed him to be connected to the bombing attack on Thursday. The bomb had been attached to a motorcycle that was parked near the Maldives ex-president's car, and the owner of that motorcycle along with the second man was already arrested yesterday.
Mohamed Nasheed was not killed by the bomb detonation as he walked to his car, but he was seriously injured and has been hospitalized since the blast. The explosion injured 3 other people including one British national. The ex-president is now the Maldives parliament speaker and his family has tweeted updates about his condition since the bomb blast. He was moved from requiring life-support to intensive care yesterday after removing shrapnel from the blast in a 16-hour surgery. Doctors say one stray piece just barely missed his heart.
Nasheed had been the first democratically elected president of the Maldives in 2008 after decades of one-party rule. But a military coup in 2012 overthrew the government and ended his presidency. He was widely applauded for his progressive push for democracy and climate activism. The Maldives is a collection of 1,192 coral islands with no mountains, making it the lowest nation on Earth at just 1 metre above sea level on average. Nasheed's pleas for action become a powerfully effective voice against climate change that could submerge the entire country he led.
Officials from the ex-president's Maldivian Democratic Party have accused religious extremists of the attack believing that it could be politically motivated. But as of now, no group has claimed responsibility. The Maldives is mostly Muslim and has had problems in the past with an Islamic State recruiter injuring 12 Chinese tourists with a homemade bomb in 2007 and sending local recruits to Syria in 2019.
SOURCE: Bangkok Post
Want more from the Thaiger family?
📱 Download our app on Android or iOS for instant updates on your mobile
📧 Subscribe to our daily email newsletter
👍 Like/Follow us on Facebook
🔔 Subscribe to or Join our YouTube channel for daily video updates
Illegal border crossings bringing in new Covid-19 infections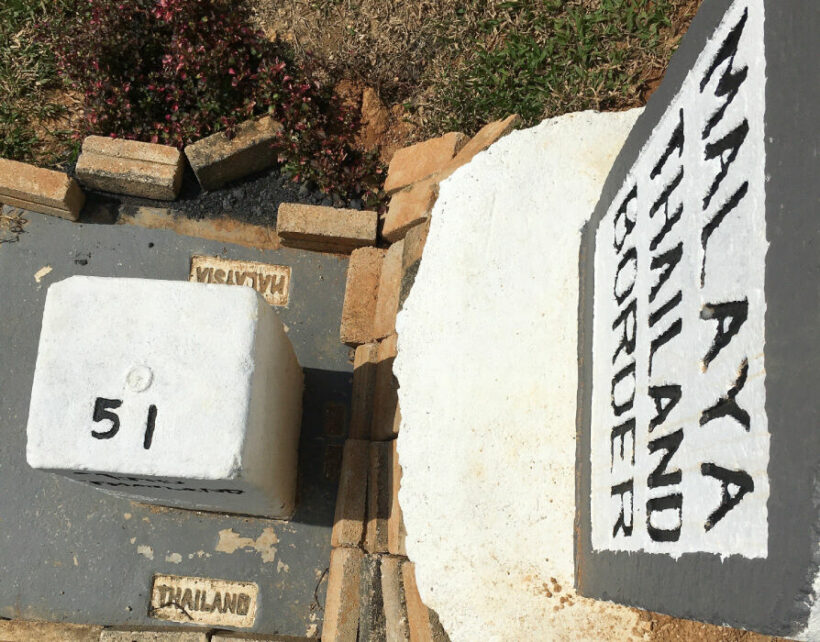 Authorities are worried about illegal border crossings into Thailand bringing in the Coronavirus after 5 recent Covid-19 infections from such crossings. Bypassing all health and security checkpoints along the border, 5 Thai nationals were identified today as being positive for Covid-19 after they snuck into the country, according to the Centre for Covid-19 Situation Administration.
Authorities nabbed 2 after border crossings from Malaysia illegally on April 28 and May 3rd, while another snuck across the Burmese border into Tak on May 2. The last 2 came from Cambodia on Thursday across the Sa Kaeo border. All 5 illegal border crossers are now in state hospitals for Covid-19 treatment.
According to CCSA data in the first four months of 2021 a total of 15,378 people were arrested by Thai authorities while sneaking across borders. Even after security forces increased patrolling along the borders, people managed to sneak in from Myanmar, Malaysia, Laos, and Cambodia. 6,700 of those who crossed the border were Burmese citizens, while another 1,700 of them were Thai nationals.
With nearly 400 lives lost to Covid-19 and over 83,000 people having been infected in the pandemic, the CCSA declared that Prime Minister Prayut Chan-o-cha and National Security Council Secretary-General Natthapol Nakpanich agree that these illegal border crossers without Covid-19 screening are a serious problem.
Many Thai people work in Malaysia and as the pandemic drags on they are sneaking across the border, desperate to make it home to their family. Another recent case found illegal Burmese border hoppers in a taxi en route to Hat Yai after they crossed into Thailand from the Malaysian border. They were trying to travel incognito across Thailand in order to cross the border again back into their home country of Myanmar.
The dilemma is even worse at the Burmese border as the often violent protests following the February 1 military coup has been pushing much of the country into poverty, and creating refugees who are flocking to the border in hopes of crossing over to safety. Many are seeking to escape the conflict and find work in Thailand.
SOURCE: Bangkok Post
Want more from the Thaiger family?
📱 Download our app on Android or iOS for instant updates on your mobile
📧 Subscribe to our daily email newsletter
👍 Like/Follow us on Facebook
🔔 Subscribe to or Join our YouTube channel for daily video updates
9 student nurses experience side effects from Sinovac vaccine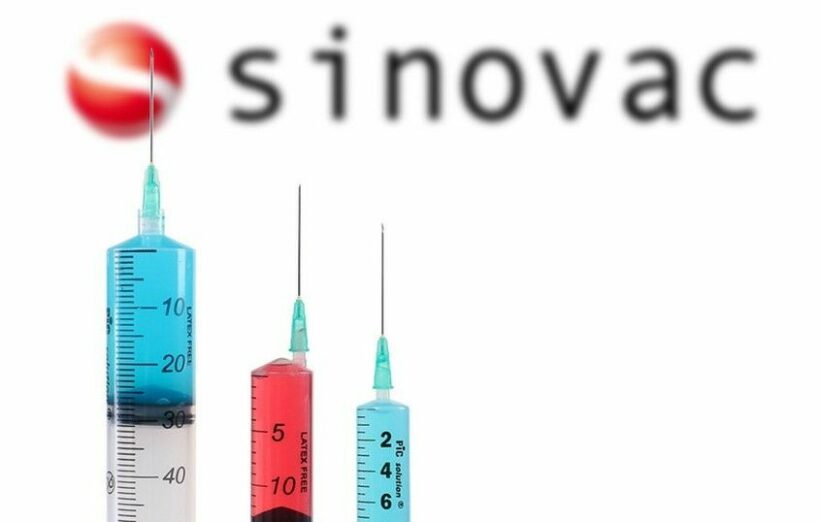 After receiving the Sinovac vaccine, 9 student nurses at Thammasat University have complained of side effect according to the Facebook page of the Student Organization of Thammasat University. After 88 student nurses received the Chinese-made vaccine on April 23 and May 5, 2 experienced minor side effects of a little pain in the arm they were vaccinated in, while 7 felt substantial reactions including chest pain, muscle pain, dizziness, fatigue, breathing problems, numbness, and facial tics.
One case of severe side effects was a female nursing student with an underlying allergy who felt fatigued immediately after receiving the jab. she felt better an hour later, but was placed under observation. 2 days later she briefly felt that her legs and hands were numb but soon felt better. Later that evening, symptoms strengthened, with eye and facial spasms, dizziness, fatigue, and weakness in her hands.
She visited a doctor twice for the side effects and the first time was given sleeping pills and vitamin B, but the second time after a blood test, doctors concluded that the symptoms were unrelated to the Sinovac vaccine. She had been previously prescribed Clonazepam, and that prescription was changed to Pyridostigmine.
The remaining more severe side effect sufferers were as follows:
One male nursing student found he had difficulty breathing and dizziness for 3 days after receiving his jab.
A female nursing student reported that just 30 minutes after receiving the injection she felt shortness of breath and the next day had some numbness in her body.
14 hours after receiving the jab, a female nursing student said that she felt side effects of fatigued and had trouble breathing and had to use pillows to help her breathing difficulties.
Another female student felt muscle pain and dizziness the next day after receiving the vaccine.
A female student ended up receiving Vitamin B and Amitriptyline from a doctor for her side effects. She reported to initially feel something in her arm and hand where she was injected, and then numbness in her left leg and in her fingertips on both hands.
For the 3 days following her inoculation, the last female nursing student had side effects of chest pains and shortness of breath.
SOURCE: Thai PBS World
Want more from the Thaiger family?
📱 Download our app on Android or iOS for instant updates on your mobile
📧 Subscribe to our daily email newsletter
👍 Like/Follow us on Facebook
🔔 Subscribe to or Join our YouTube channel for daily video updates