Countdown to the big clean-up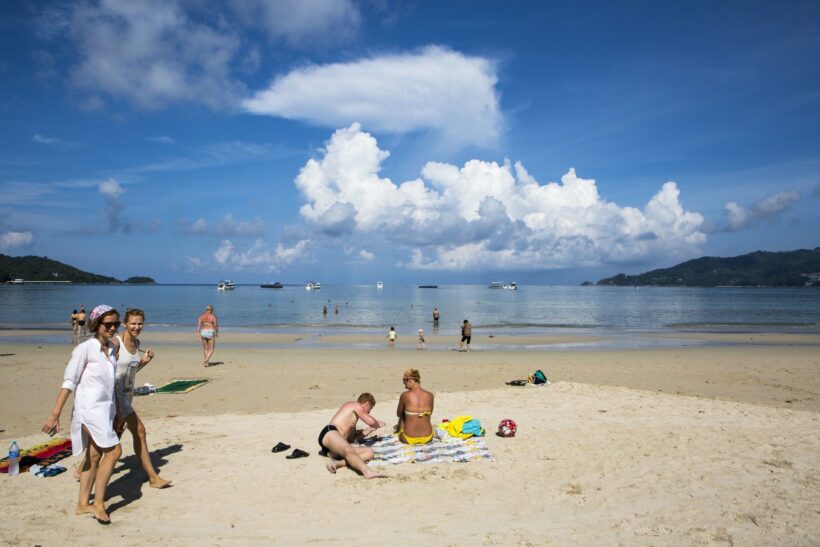 The countdown is on for this Saturday's mega beach clean-up around the island of Phuket. The activities kick off at 8am at different venues around the island.
The Phuket Hotels Association have been active in investing in the island's future. They have developed long-term environmental and educational programs to provide the foundation for ongoing development and sustainable success.
The PHA have launched the island's first all-beach cleanup working with local governments and the private sector to keep Phuket's beaches clean. 'Keep Phuket Clean with our Hands and Hearts' is a co-ordinated beach cleanup and community activity initiated by the Phuket Hotels Association's Environmental & Sustainability Working Group members and is supported by the Phuket Governor and Tourism Authority of Thailand. Hotel members are each 'hosting' a beach and sponsoring cleaning supplies and refreshments on the day.
The commemoration of this event will take place on Karon Beach at 9am with the opening led by Phuket's Governor, Noraphat Plodthong, the Director of TAT Phuket Office, Khun Kanokkittika Kritwutikon and President of the Phuket Hotels Association, Anthony Lark. The guest speaker will be Erik Anderson, Head of the Economic Section, Energy, Environment, Science, Technology and Health in the US Embassy, Bangkok.
For more information about getting involved go the PHA website.
PHOTO: The Nation
Keep in contact with The Thaiger by following our
Facebook page
.
Never miss out on future posts by
following The Thaiger
.
Speed limit on Thailand's highways to be increased to 120 kilometres an hour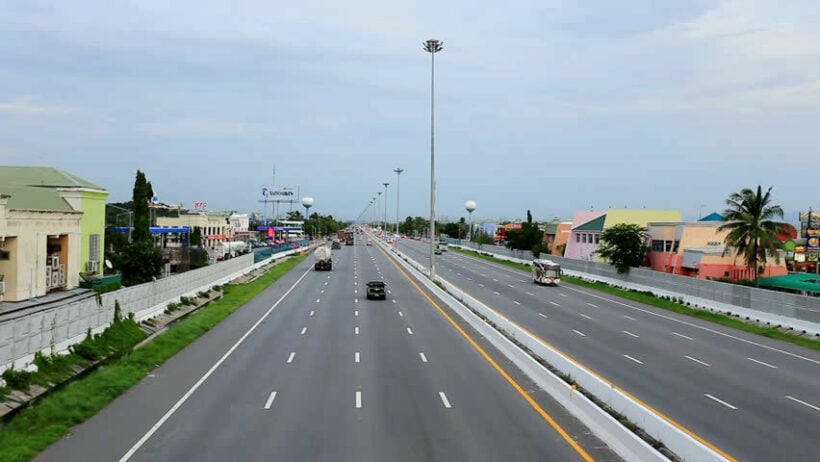 The government has approved an increase in the upper speed limit on Thailand's national and rural highways, with the aim of improving traffic flow. The new maximum speed limit of 120 kilometres per hour has been confirmed by spokeswoman Traisuree Taisaranakul, after the Cabinet approved a draft regulation proposed by the Transport Ministry.
According to a Bangkok Post report, the new speed limit is applicable only to highways with at least 2 lanes travelling in the same direction and traffic islands that have barriers. It will not apply in the case of roads that have U-turns at ground level.
The upper speed limit will not apply in the case of all vehicles. Trucks that weigh over 2,200 kilos, and buses carrying more than 15 passengers, cannot exceed 90 kilometres an hour. Buses with between 7 – 15 people on board can travel at speeds of up to 100 kilometres an hour. The exception is school buses, which cannot exceed 80 kilometres an hour.
In the case of motorbikes, smaller bikes cannot go above 80 kilometres an hour. Bikes with 400cc engines, or 35-kilowatt engines or above, cannot exceed 100 kilometres an hour. Meanwhile, vehicles in the furthest right-hand lane must maintain a speed of no less than 100 kilometres an hour.
SOURCE: Bangkok Post
Keep in contact with The Thaiger by following our
Facebook page
.
Never miss out on future posts by
following The Thaiger
.
6 million baht lottery winner chose ticket number after a dream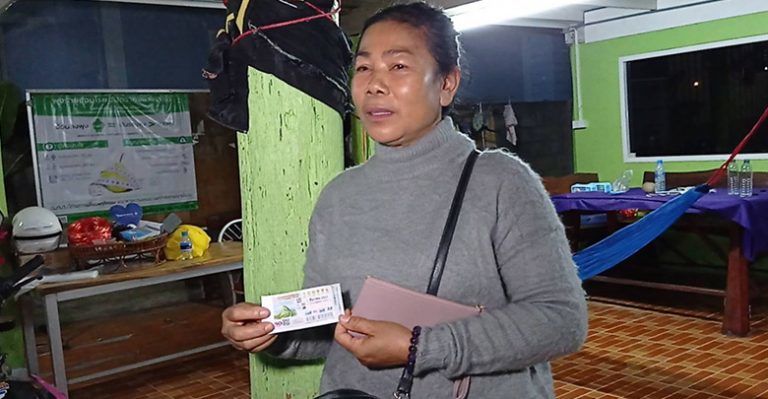 A grand prize Thai government lottery winner, taking home 6 million baht, says she chose the ticket number after a dream she had. 56 year old Ratri Kadnok, the Krabuangnoi village chief in Nakhon Rachasima, had a dream that she was driving her motorbike and the key broke. When she woke up, she told her son to find a ticket with the same number as the license plate: 994. The winning ticket is 100994.
2 women from Chaiyaphum also won the grand prize in the recent draw. 64 year old Kummul Mungsombat says her mother recently passed away at age 94. She decided to by a set of 2 lottery tickets with the number 94 in her mother's honor. She split the set with her relative 62 year old Saiyud Sriwiset. They each won 6 million baht.
Thais can be very superstitious when it comes to the lottery. Some will buy tickets with numbers relating to dreams they had. Others use dates or ages. Sometimes numbers are chosen after rare or miraculous events. If a woman gives birth in a car, some people buy lottery tickets matching the license plate number.
SOURCE: Thai Residents
Keep in contact with The Thaiger by following our
Facebook page
.
Never miss out on future posts by
following The Thaiger
.
Labour Ministry calls on employers to end discriminatory HIV testing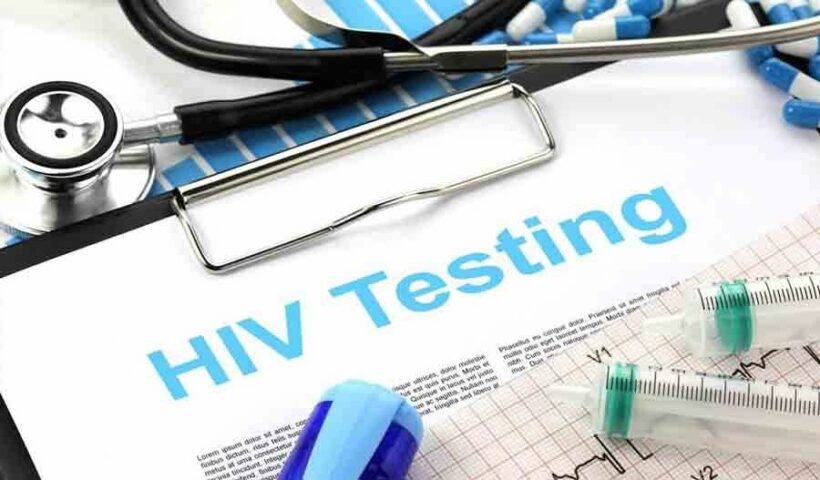 The Department of Labour Protection and Welfare has announced that around 30% of HIV-positive workers have experienced discrimination from bosses because of their status, both during the hiring process and while in employment. The Labour Ministry has responded by calling on employers to end the policy of testing job applicants for the HIV virus, calling the practice discriminatory.
According to the UK-based charity Avert, Thailand has one of the highest HIV rates in Asia and the Pacific, with prevalence particularly high among young people from key populations. The charity adds that Thailand is the first country to eliminate transmission between mother and child, reducing the rate to under 2%. Data suggests that in Thailand, the virus is suppressed in 95% of those receiving retro-viral treatment.
The Labour Ministry's message coincided with World Aids Day yesterday, which was marked with a campaign aimed at ending discrimination against those living with the virus. According to a Bangkok Post report, the Foundation for Aids Rights says there are around 470,000 HIV-positive people in Thailand, who are entitled to equal rights under Thai employment law.
Apinya Sujittanan from the DLPW is calling on employers to respect the rights of these workers and job seekers by agreeing to 3 demands: the fair treatment of all job seekers, whether HIV-positive or not, education for existing employees in relation to the virus and safeguarding against transmission, and help for HIV-positive workers to access the medication they're entitled to under Thailand's social security programme.
"There have been tremendous advances in medical technology for HIV/Aids patients over the past several years. If treated properly, employees (with HIV/Aids) can work alongside healthy employees without any problem."
Meanwhile, Supattra Nakapew from FAR says 85% of HIV-positive people in Thailand are receiving around 3 billion baht's worth of medication and treatment every year, but the remainder are unable to access it or choose not to. She points out that many have a history of substance abuse, and believe they cannot receive treatment until they quit, which is not the case. She adds that those who do take their medication are capable of working just as well as anyone, but despite this, discrimination in the workplace is common.
SOURCE: Bangkok Post
Keep in contact with The Thaiger by following our
Facebook page
.
Never miss out on future posts by
following The Thaiger
.