Elon Musk asks court to throw out cave rescue diver's lawsuit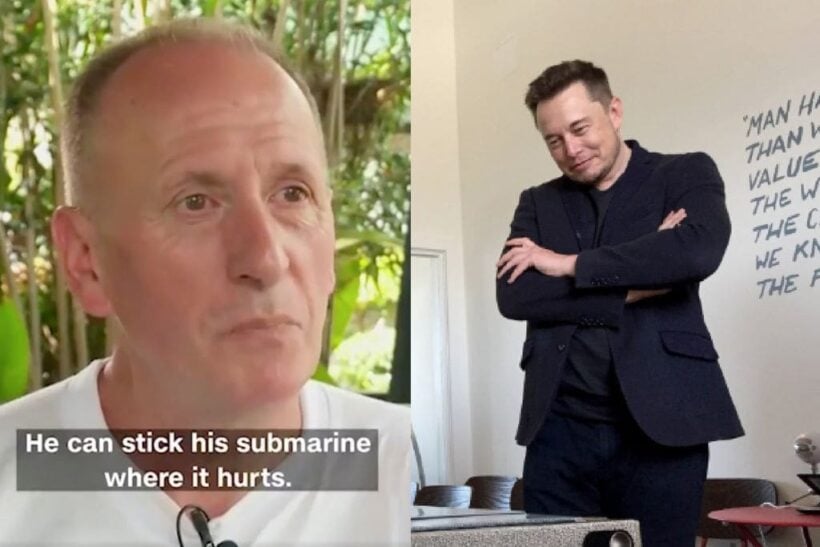 Elon Musk is asking a California judge to throw out a lawsuit filed against him by a British diver who accused the tech entrepreneur of falsely calling him a paedophile.
tvnz.co.nz is reporting that yesterday's court filing argues that "the public knew from the outset that Musk's insults were not intended to be statements of fact."
Musk called diver Vernon Unsworth a "pedo" in a tweet to his 22.5 million followers after Unsworth criticised Musk in a CNN interview in July about efforts to rescue young soccer players trapped in a cave in Thailand.
Read the rest of the story from tvnz.co.nz HERE.
Keep in contact with The Thaiger by following our
Facebook page
.
Never miss out on future posts by
following The Thaiger
.
2 more cases identified in the northern Thailand Covid-19 mini outbreak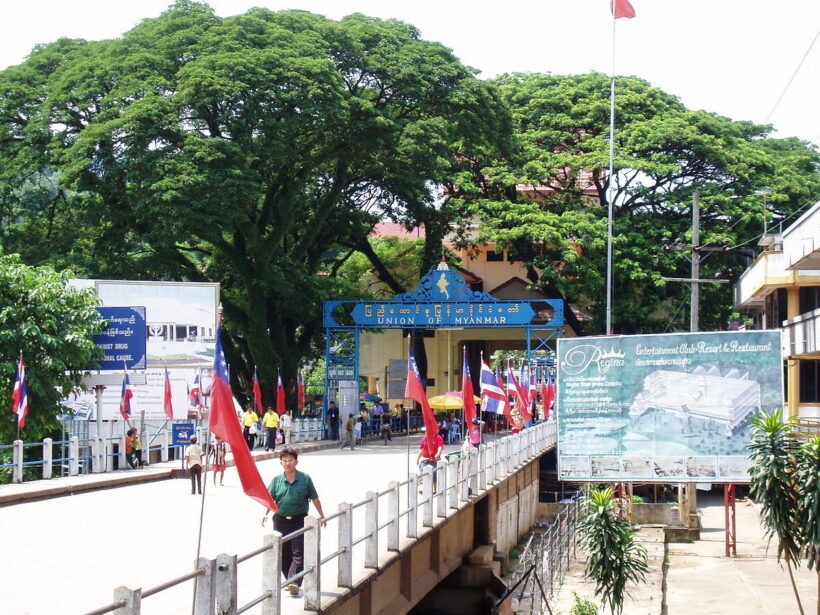 2 more people have been confirmed as infected with Covid-19in the current mini-outbreak in Northern Thailand. In this case both women had crossed the Thai/Myanmar border and worked at the same bar in Myanmar as the original patient, feared to be a potential super-spreader. The 29 year old is now being treated at a hospital in Chiang Mai.
Chiang Rai public health officials report that the women, aged 23 and 26, illegally crossed the Burmese border at Mae Sai district, Chiang Rai, from Tachileik, a border town on the Burmese side of the border, last Thursday night.
All 3 went to work in Tachileik last month, but returned to Thailand after Burmese health authorities imposed a curfew from midnight to 4am. There has been between 1,300 and 1,700 cases announced each day over the past week in Myanmar.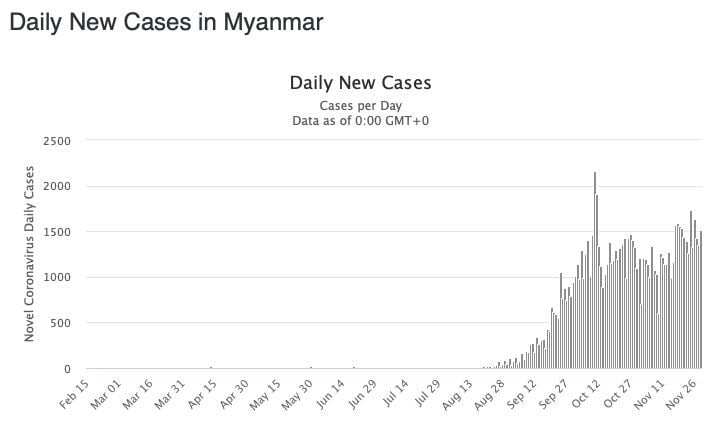 Thai public health officials say the new cases in Chiang Rai didn't visit other public places, but stayed in a local hotel and ordered in food on delivery apps.
"We are less worried about the situation in Chiang Rai because they did not go out," he said.
One of Patient Zero's friends, the 26 year old, decided to get tested on Saturday after the news of her friend's positive test result. Authorities then ordered her 23 year old friend to have a test as well. Both tested positive to Covid-19. Another 4 people have since been identified as "high risk" and are all being tested today. When added to the food delivery and hotel staff, the amount of people considered "at risk" could be up to 30.
Meanwhile, the Pattaya Mail is reporting that 2 of the women were arrested in Mae Sai and another 2 were arrested on a bus headed to Pattaya, via Bangkok.
Authorities say they will ramp up the border patrols but expect to see more infections coming from the original case in the next few days. Thailand's border with Myanmar is more than 2,000 kilometres long, mostly inaccessible mountainous or forest terrain.
SOURCE: Bangkok Post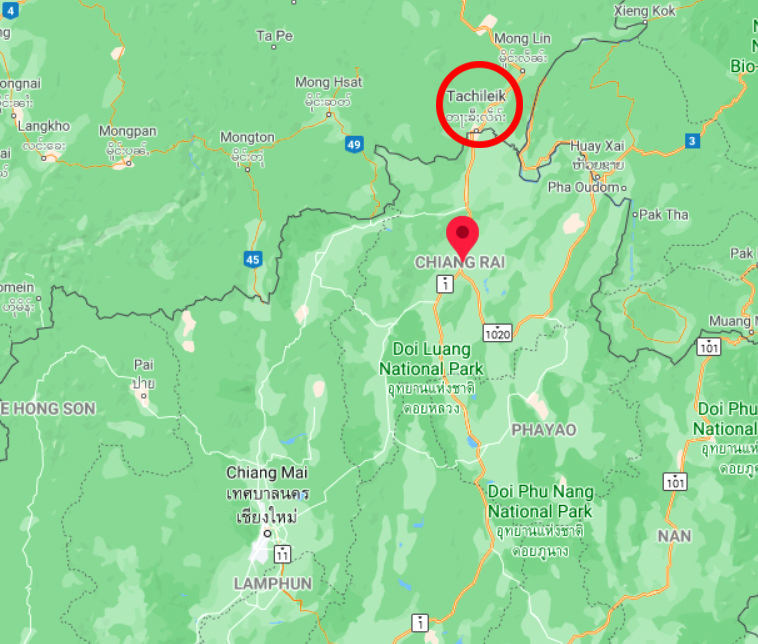 Keep in contact with The Thaiger by following our
Facebook page
.
Never miss out on future posts by
following The Thaiger
.
Ron Howard to direct cave rescue feature film 'Thirteen Lives' in Australia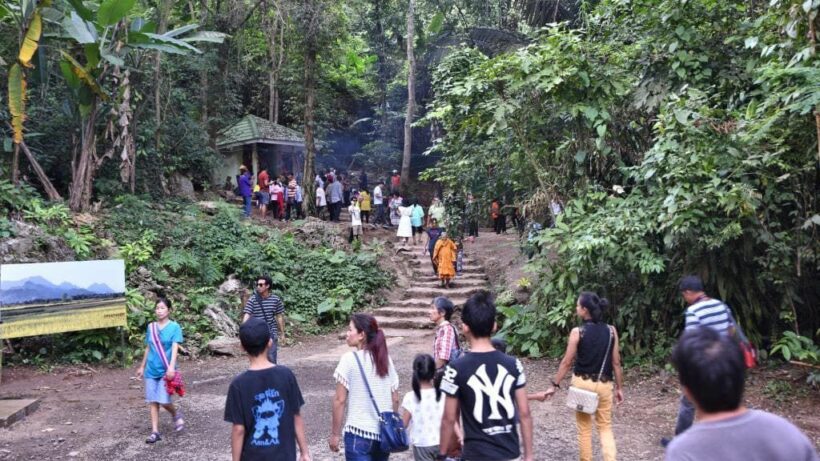 The Australian Government is putting up A$13 million to Imagine Entertainment and film giant MGM to shoot a live-action feature film called Thirteen Lives, based on the Chiang Rai Tham Luang cave rescue story. The film will be shot in Queensland, Australia in the hinterland areas behind the Gold Coast.
The film will be directed by Ron Howard (A Beautiful Mind, Apollo 13, The Da Vince Code, Cocoon, Solo: A Star Wars Story, Splash, Frost/Nixon), and start filming in March 2021. The state's Gold Coast hinterland will double for Thailand with a similar hot, humid climate.
The Australian Minister for Communications, Cyber Safety and the Arts, Paul Fletcher MP, says the production should inject more than A$96 million into the Australian economy, "directly creating around 435 jobs for cast and crew".
"Thirteen Lives will tell the remarkable story of the effort by many volunteers, including Australians, to undertake an incredibly complex rescue. And I am proud to say that this story will be told here in Australia."
"I understand this project will also undertake a significant amount of cutting-edge visual effects work here, a great opportunity for our local post, digital and visual effects companies."
Thirteen Lives follows the true story of the 2018 Tham Laung cave rescue of the Mu Pa (Wild Boar) football team, trapped in a cave by heavy rain and flooding in Chiang Rai, far north Thailand. After the team was stuck for days with no supplies and falling oxygen levels, a group of diving and rescue experts from all over the world were called up to work together with their Thai counterparts to save the 13 young men. Among those experts were a group of divers from the United Kingdom and Australia.
The first major feature film about the rescue operation was The Cave, released in October 2019. The film was quite critical of the Thai red-tape which hampered much of the early rescue efforts.
Ron Howard has worked with plenty of Australians in the past.
"From Thirteen Lives to the animated projected I am directing with Animal Logic in Australia, I am excited about the opportunity to film and work in Australia and dramatically expand on that list of collaborators whose sensibilities and work ethic I have long admired and respected."
Imagine Entertainment and MGM's Thirteen Lives will be distributed by Universal Pictures International.
Watch a message from director Ron Howard HERE.
Keep in contact with The Thaiger by following our
Facebook page
.
Never miss out on future posts by
following The Thaiger
.
Tham Luang exhibition opens in Chiang Rai, including a replica of part of the cave – VIDEO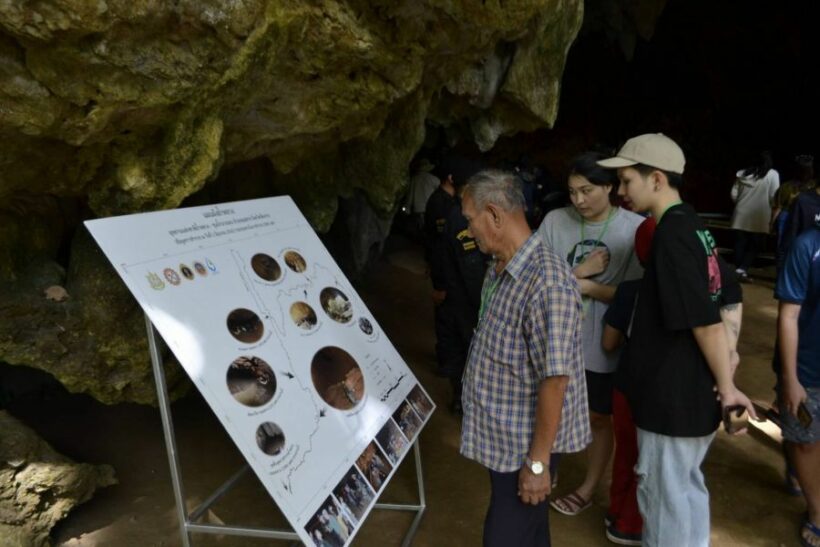 A replica of parts of the Tham Luang Cave has been opened for visitors to learn more about the famous cave rescue and experience some of the difficulties faced by rescuers in a replica of parts of the cave, well 30 metres of it anyway.
The exhibition attempts to simulate some of the key incidents that happened during the cave rescue after 13 members of the Mu Pa (Wild Boar) football team were trapped inside from June 23 to July 10 in 2018. The rescue became a huge international story and a new Netflix documentary series releases shortly, including interviews with the 13 young men recalling the stories of the challenges and their fears during the ordeal.
After eventually finding the team members, no mean feat in itself, and international team of divers and Thai Navy Seals came up with a risky plan to extract the entire team, one by one, in a daring 3 day operation. 2 Australian doctors trained the rescuers to administer sedation as the young men were individually brought out of the caves, much of it underwater, through narrow, muddy, winding passageways.
Relive the tense moments of the sage HERE.
If the link doesn't work on you browser, clickhttps://youtu.be/eYWRD6LbllY
The new exhibit recreates moments in the drama with photographs, mannequins and a 30 metre replica section of the Chiang Rai cave network. The Thai government has tightly managed access to the 13 young men since they were rescued from the cave Only one feature film has so far been released and a new Netflix documentary series comes out soon.
The cave itself reopened last year and brought out droves of tourists who wanted to visit the site. Souvenir shops selling trinkets, framed photos of the "Wild Boars" team and t-shirts have also popped up in the park as more curious sightseers explore the area.
Chiang Rai's governor plans to propose the Tham Luang, Khun Nam Nang Non Forest Park as an ASEAN Heritage Park, as the park has geological and biological distinction.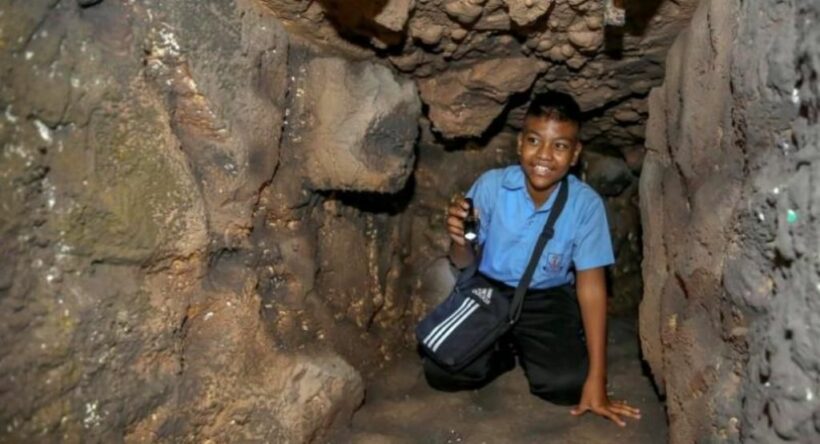 SOURCE: Chiang Rai Times
Keep in contact with The Thaiger by following our
Facebook page
.
Never miss out on future posts by
following The Thaiger
.