Chiang Mai
Serbians on the run after trying to fire-torch their way into a Chiang Mai ATM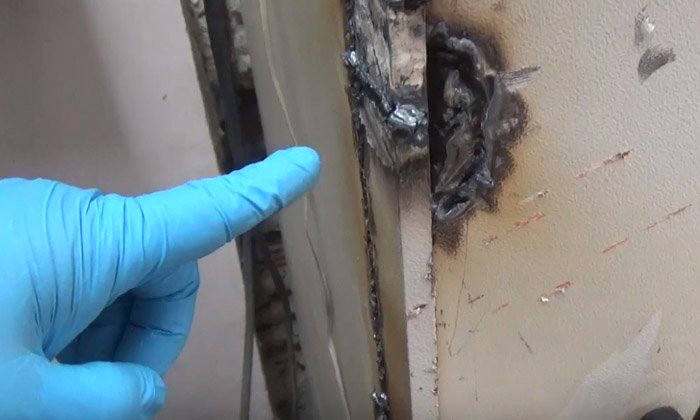 PHOTOS: Sanook
Two Serbians are on the run after trying to use a make-shift fire-torch to break into a Bangkok Bank ATM in Chiang Mai.
Sanook report that the pair tried to use a gas canister for cooking to help cut their way into the ATM next to the Ratchaphak University. But the walls of the ATM was too thick and the thieves gave up when the gas ran out. They attempted the theft on June 28 and it is not yet known if they have left the country.
Chang Pheuak police managed to track down the thieves names because they fled in a rental car and people had seen them buying the gas. Warrants for aggravated theft at night have been issued in the names of Nenad Sakhochik and Laf Nikhlit (names transliterated from Thai).
Pol Lt Col Charnchai Jangwang said that the pair had been on a 60 day visa and suspect they may have run out of money prompting the attempted theft.
Police intend to seek their extradition to bring them back to Thailand if they have left the country.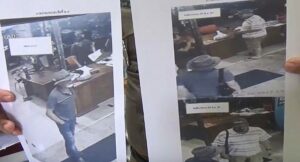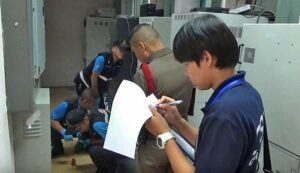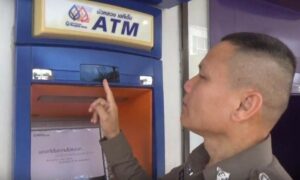 SOURCE: Sanook