Krabi
Krabi tackles macaque population control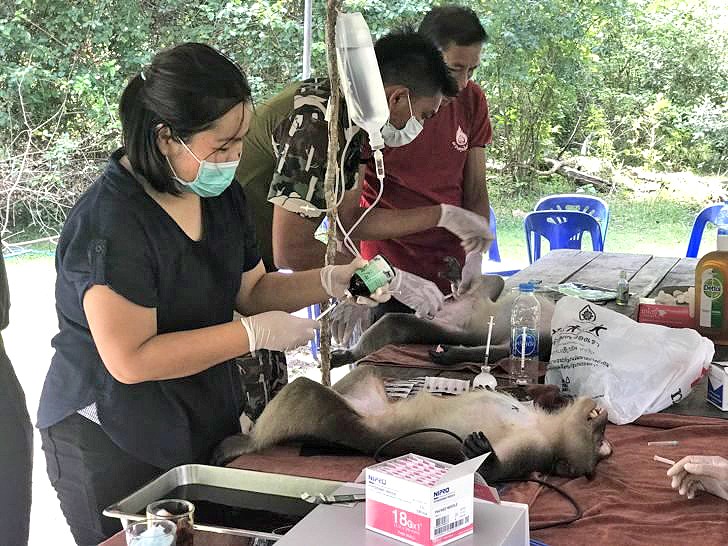 Krabi officials have neutered 157 monkeys in Hat Noppharat Thara–Mu Ko Phi Phi National Park as part of its operation to control the macaque population. The program echoes a similar program conducted to reduce the numbers of mischievous monkeys in Phuket during June. The monkeys are captured, neutered and re-moved to a new home where they can live in peace without bothering tourists, or visa versa.
Officials and veterinarians from the provincial offices of the Livestock Department and the Ministry of Natural Resources and the Environment have sterilized 157 macaques in an attempt to keep their population under control.
There are as many as 1,000 monkeys living near tourist sites – some causing havoc with theft, health issues and even aggression.. Some of the animals have reportedly caused trouble, wounded tourists, and stolen tourists' food and belongings.
All the neutered monkeys will be released in a 3,000-rai mangrove forest in Ko Lanta district and away from tourists. Local authorities are still looking for ways to deal with the remaining 800 macaques at Wat Tham Sua Wipassana Temple.
SOURCE: National News Bureau