Chiang Mai
Green light for new Chiang Mai light rail project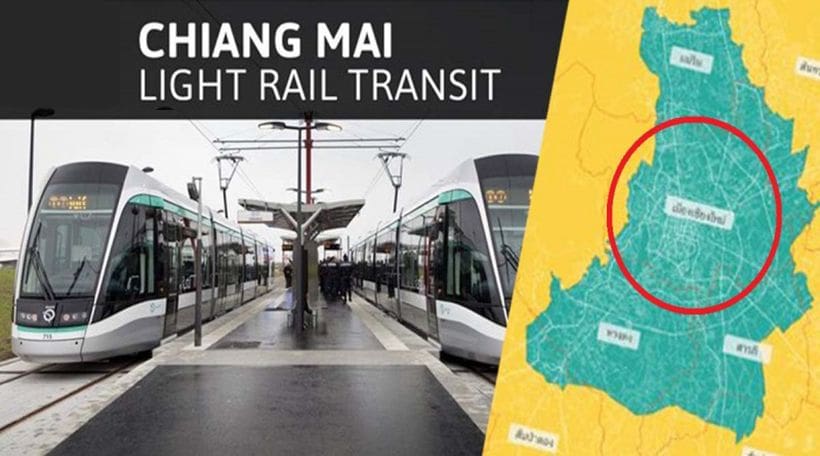 The Thai cabinet has given the green light for the new light rail transit system in Chiang Mai.The new service will traverse above and below ground over a route of around 35 kilometres.
The announcement was made on September 11 by the Thai government spokesman, Maj Gen Sansern Kaewkamnerd that the cabinet has approved the light rail transit system in Chiang Mai as well as a similar proposal for Phang Nga and Phuket.
For Chiang Mai, a 20 billion baht budget has been approved for the project. The total route will travel 35 kilometres. 24 kilometres of the distance will be underground. There will be three major routes…
Red route
12 stations include Nakorn Ping hospital, Airport, Big C Hang Dong (on ground 5.17 km, underground 7.37 km)
Blue route
13 stations include Chiang Mai Zoo, Tha Pae, Railway Station and Don Jun. (on ground 3.15 km, underground 8.77 km)
Green route
10 stations include Ruam Chok Intersection, Warrot Market and Airport. (on ground 2.55 km, underground 7.92 km)
Construction of the Chiang Mai light rail service is set to begin in 2021 after private and public partnerships are finalised.