First Mu Pa members emerge from Tham Luang cave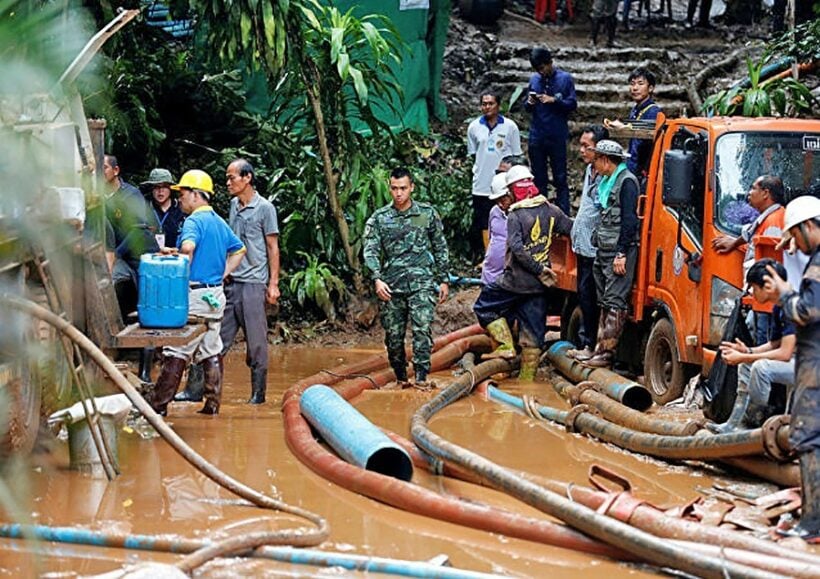 File Photo
Police chatter at the Tham Luang cave suggests that the first two team members have emerged from the cave mouth. The first at 5.40pm and the second one 10 minutes later. They walked out on their own feet. Their successful retrieval bodes well for the other 11 members
The Governor, acting as the official spokesperson, has not confirmed the first two successful rescues.
But the police band radio said that they were being escorted to a medial tent before an evacuation by helicopter. The group are being rescued in pairs.
The 13 Mu Pa football team members have been trapped inside for fourteen days and only discovered last Monday evening.
Repeating that this is not officially confirmed. But we will keep you up to date with anything we know from Chiang Rai.
The Straits Times is reporting that least three boys have been rescued" as Thailand raced against time to get all 12 boys and their football coach out of the Tham Luang cave"
The first boy emerged at 5.37pm while the second followed at 5.50pm, reported Thai news outlet Khaosod. A Thai TV station Spring News tweeted that three boys have been rescued. But no official announcement has been made.
The boys and their coach will receive medical treatment at Chiangrai Prachanukroh hospital for at least 24 hours after they are rescued from the cave, reported Bangkok Post. Their family members will not be allowed to visit them during the first 24 hours. Family visits will be allowed only after their medical check-ups are completed in 48 hours.
The two arrived at the Chiangrai Prachanukroh Hospital at around 7.30pm Thai time.
We will continue to provide all the latest news, as it happens, at our Facebook page The Thaiger.

Making your point, head first into a fish spa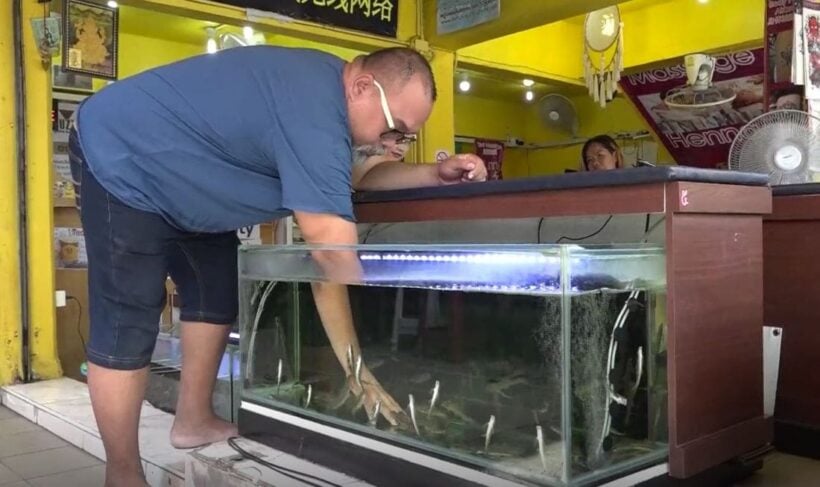 Sometimes you have to go the extra distance to prove your point. Like putting your head in a fish spa.
Sanook reports that a Thai owner of hundreds of fish spas around the country has made hi point about an Australian woman and the foreign media for discrediting his business.
The actions of Chaiyaporn Lojaya follow the Australian's claim in UK media that she lost her toes due to an infection she picked up in Thailand at one of his fish spas.
To prove that his spas are clean he has plunged his head into a tank of the small nibbling fish normally reserved for tourists' feet.
A woman's indulgent Thai holiday spa turned into a living nightmare when an infected fish tank led to all five toes being amputated on her right foot. Property manager Victoria Curthoys, 29, initially received an infection in her big toe after treading on glass, resulting in doctors amputating half ...
Storms and strong winds hit Chiang Mai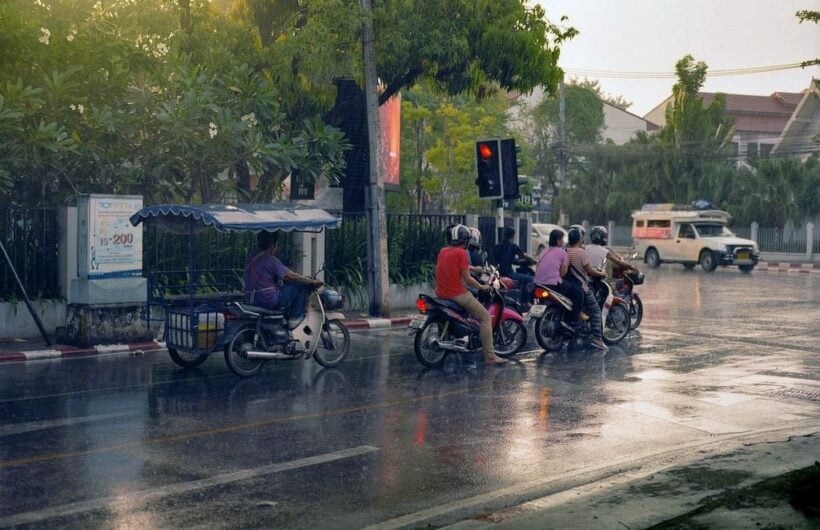 A major road in Chiang Mai province has been blocked by fallen trees and power poles following strong winds and heavy rains today.

Trees and power poles on the Chiang Mai-Fang road in Mae Taeng district were brought down at about 10am, officials said. Phairin Limcharoen, chief of the province's Disaster Prevention and Mitigation Office, coordinated with the Provincial Electricity Authority's Chiang Mai office to send officials to remove the obstructions as a matter of urgency.

Then, at about 11.30 am, downtown Chiang Mai was hit with heavy rain, leading to flooding as rainwater flowed down Doi Suthep mountain too fast to be drained.

Meanwhile, officials on Tuesday visited 27 houses in four villages of Tambon Mae Thalob, in Chai Prakan district, that had recently s...
Tourists caught up in Chiang Mai karaoke bar overcharge 'scam'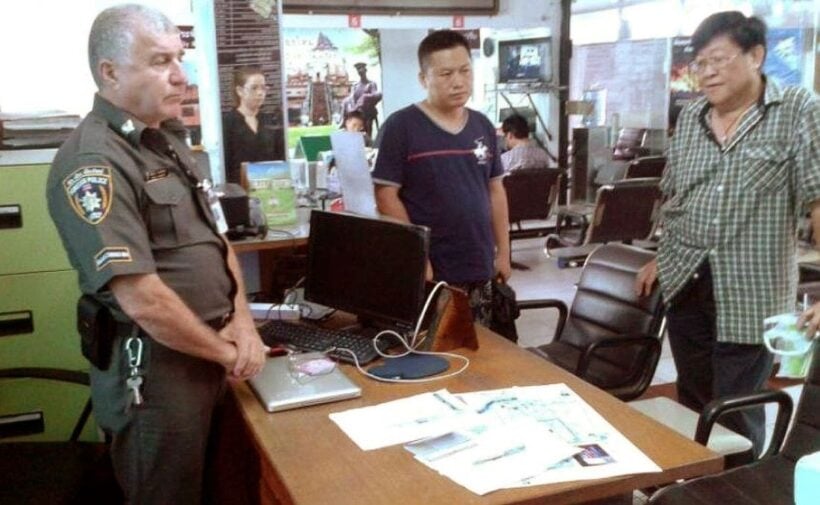 PHOTO: Daily News

A Chinese tourist and three friends lodged an official complaint with the Chiang Mai police about the operators of a karaoke bar who allegedly overcharged them. They say they were 'shocked' after being presented with a bill for 14,000 baht.

The incident on Monday night resulted in the men seeking police assistance after being handed the bill.

The tourists drank a total of 27 bottles of beer and ordered a small selection of food (as we rush for our calculators).

Daily News is reporting that the men also requested to enter the 'VIP' section of the bar and asked for four female staff members to serve them with drinks and food throughout the evening.

When presented with the 14,000 baht bar bill they are reported to have been 'shocked' and refused to pay. Witnesses say there was a minor altercation between the men and bar staff.

Local police were called in and 'in...