Chiang Rai: Rescuers prepare to bring out the final five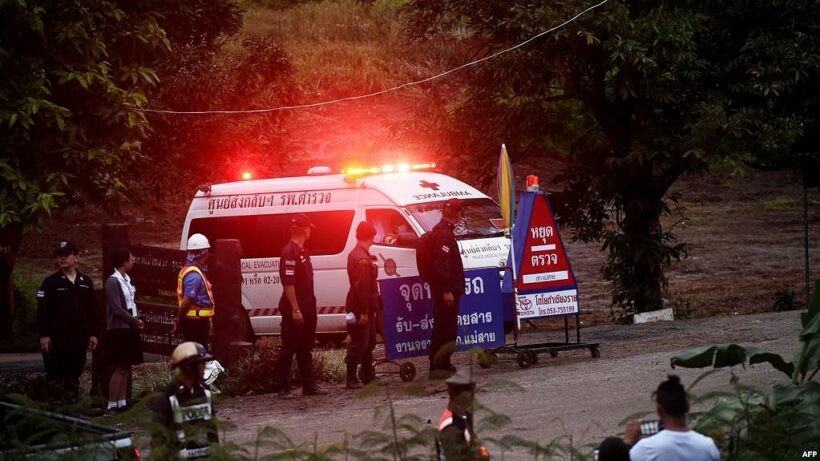 PHOTO: VOA
Following last evening's successful rescue of a further four members of the Mu Pa football team, bringing the total number safely out at 8, Thai and international divers are preparing to rescue at least another four today.
Mission control spokesperson Narongsak Osotthanakorn described the rescue operation, so far, as a success. Last night the first of the four emerged from the mouth of the Tham Luang cave around 5pm. Three others followed over the next three hours. Monday's extraction of four footballers took two hours less than than Sunday – 9 hours in total, compared to 11 on Sunday.
"Some of them should start emerging from the flooded cave before tonight."
Thai PBS reports that he says that the high-risk rescue operation today should be wrapped up faster than the previous two days.
The rescued young footballers haven't been officially identified but were in a "good state of health," according to Narongsak Osotthanakorn. They have all been brought to the Chiang Rai hospital where they are being observed for possible infections and kept in isolation before they can re-unite with their families.
He said that today's rescues, if everything goes to plan, will be a repeat of the mission of the past two days. When asked about whether they would try and retrieve all five remaining team members today he didn't answer.
We are waiting for a media briefing outside the Chiang Rai hospital where all eight evacuees have been recovering.

Chiang Mai abbot defrocked over sexual abuse charges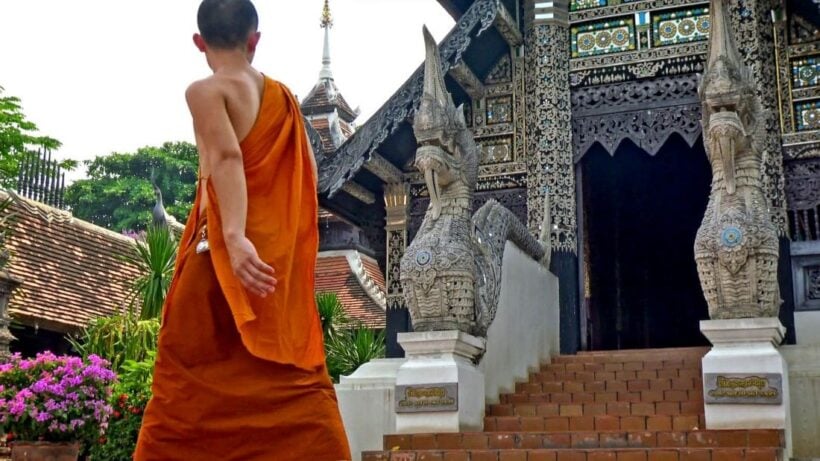 FILE PHOTO
An abbot in Chiang Mai has been arrested and defrocked for allegedly sexually abusing "more than 10" boys at his temple in Hang Dong district.

37 year old Phra Phansak Thitsilo, has now had his title reverted back to his lay name, Phansak Saenkhamwang, following his arrest at Wat Sriwaree Sathan in Tambon Sob Mae Kha. The warrant was issued on October 11 after several boys and their parents filed complaints with Provincial Police Bureau 5.

The mothers of the boys had collaborated their stories following their sons approaching them individually. When the mothers met to discuss the issue they decided to go to police.

The former Abbot has been accused of buying sex from multiple boys under age 18, paying them in either cash or valuables.
Chinese arrivals down by half in Chiang Mai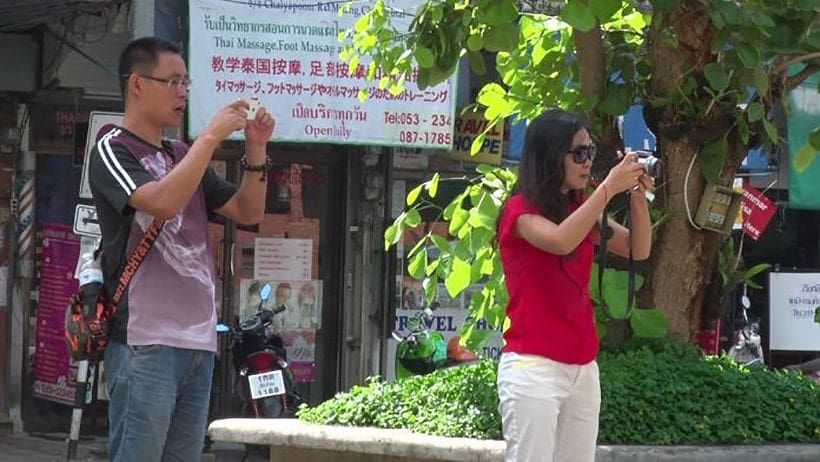 PHOTO: Chiang Mai News
A crisis meeting for tour operators has been held in Chiang Mai where they learned that Chinese tourism was down 50% in the first nine months of 2018.
Some measures were put forward to woo them back – including setting up Chinese language classes to improve communication with the tourists from China.
Reasons blamed for the big drop included the boat tragedy in Phuket and negative publicity from the Don Mueang airport security guard slapping the Chinese passenger. The Chiang Mai News say that "the Chinese were feeling disrespected."
There were lots of stories discussed about misunderstandings so it was proposed that the authorities set up Mandarin language courses. Other proposals included setting up a call centre, especially for the Chinese.
Everyone concurred that something had to be done to stop any further drop in numbers. The strength of the Thai baht and the weakening Chinese Yuan were also mentioned. Many agreed that a good start was made by immigration to stop under the table payments with the "No Tip" signage.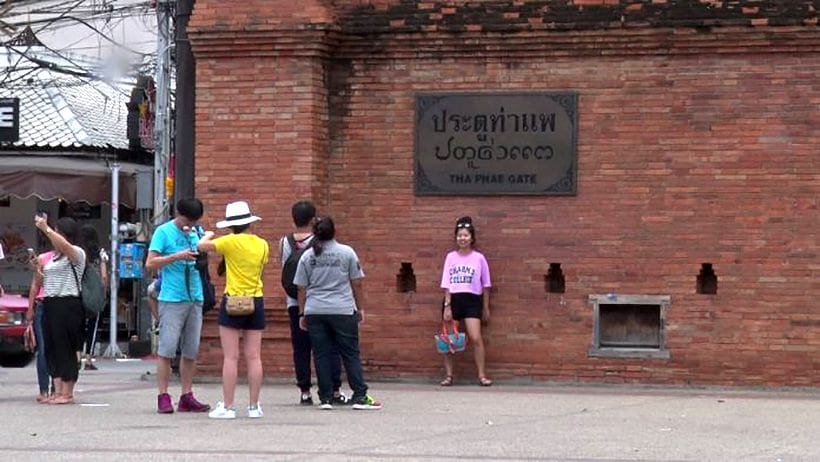 SOURCE: Chiang Mai News
Mu Pa drops in on Gen Prayut at Government House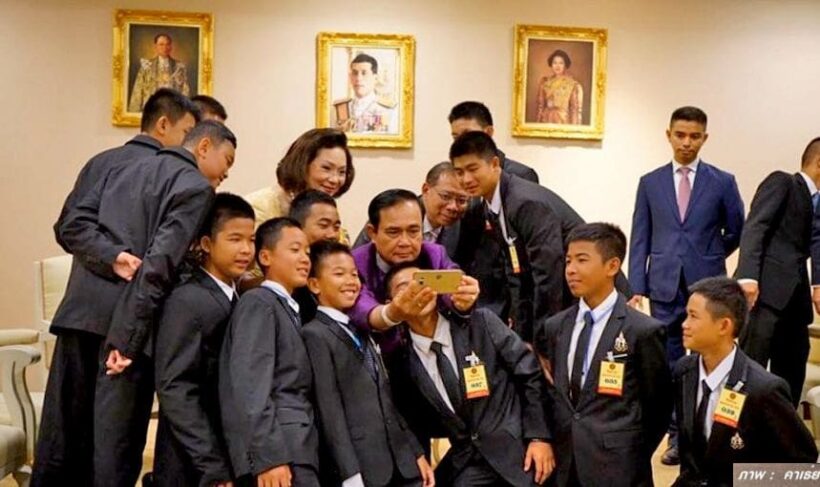 PHOTO: Thai PBS
Members of the Mu Pa football Academy and team are back in Thailand following their whirlwind overseas tour of Argentina and the US, including an appearance on one of the most popular talk shows in the world.
This morning they had a meeting this morning with the Thai PM Gen Prayut Chan-o-cha at the Government House.
Accompanied by Phayao Governor Narongsak Osotthanakorn, who headed the dramatic rescue operation at Tham Luang cave in Chiang Rai when he was the Governor of Chiang Rai, the team presented the PM with the Asia Game Changer Award they had received in a ceremony from the Asia Society when they were in New York.
The PM thanked the young soccer players and their coach for bringing fame to the country and reminded them to always remember all those who were involved in the rescue operation, especially former SEAL member Samarn Kunan, who died in the course of the rescue attempt.
They have also confirmed with Gen Prayut that none of them had agreed to any movie rights as earlier reported in Thai media.
The boys and their coach had just returned from a tour to Argentina where they attended the summer Youth Olympics and the US where they appeared on the popular Ellen Show.
Here's their interview with Ellen Degeneres…