Two out of three CEOs say the 2020 Thai economy will not improve – Survey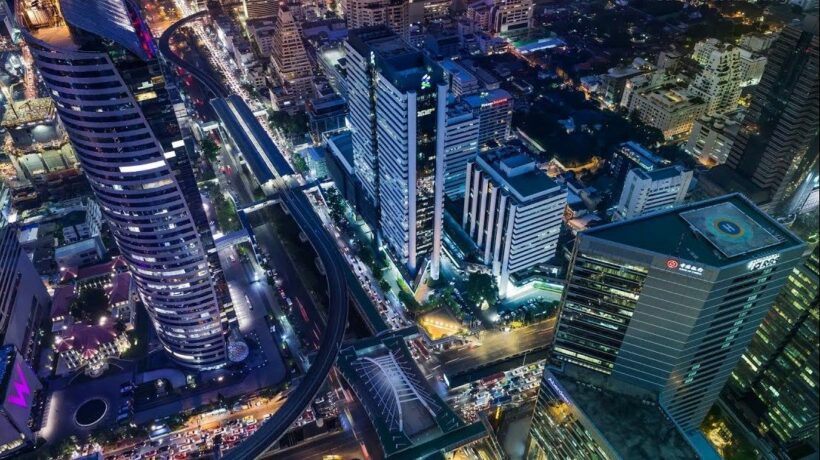 Many CEOs, based in Thailand, don't expect Thailand's economy to improve during 2020. Many surveyed cited global economic uncertainties, according to the "CEO Survey" of 100 individuals. The survey was conducted by Krungthep Thurakit newspaper a month ago.
Around 68.4% of the respondents didn't expect the economy to improve this year, while 31.6% were saying that the economy would fare better this year. In other words, the pessimism vastly outweighs the optimism for the next 12 months by a factor of more than 2:1.
Of those who did not expect an improvement, 29.6% said the economy was expected to slow down, while 25.5% expected the economy to flatline. Meanwhile, 40.2% of the respondents said that digital disruption would pose more business challenges over the next 12 months this year.
Of the total, 81.6% said they would go ahead with business plans while 51.5% would focus on developing business platforms for new revenue sources.
For Q3 and 4 last year the Thai stock exchange revealed listed company executives in a CEO Survey, called Economic Outlook, predicted that the Thai economy in the second half of 2019 would grow. With sentiment down from the previous survey, it expected that in the year 2019, the Thai economy will grow in the range of 2% to 3%
They predicted the Thai economy in the second half of 2019 would be strongly supported by domestic factors, both fiscal policy and government spending, better Thai political stability, and tourism.
SOURCE: The Nation
Keep in contact with The Thaiger by following our
Facebook page
.


Do you need help with your business? Are you searching for a new job? Or an employer looking to hire? Try JobCute today.

Read more headlines, reports & breaking news in Thailand. Or catch up on your Thailand news.

Minor International battles Marriott over popular Phuket hotel property in court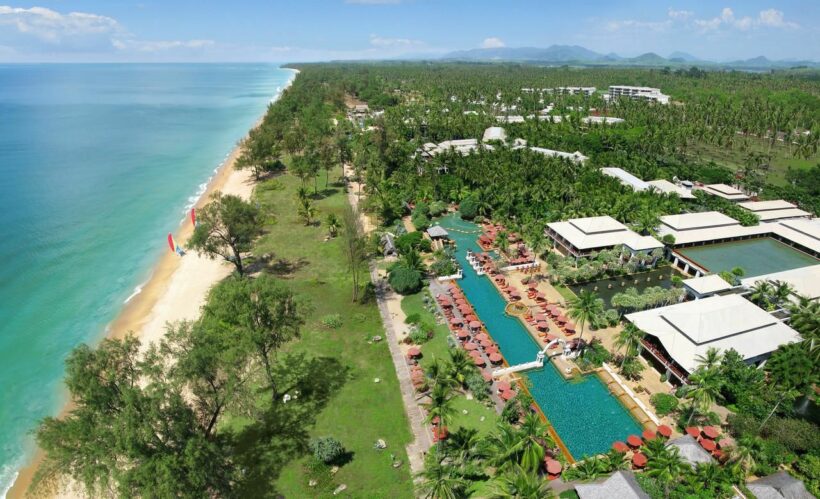 Marriott International, the American international hotel company, has failed in its bid to secure an injunction in a Thai court to stop a legal claim filed by the Minor International group.
Minor International (MINT) says that its subsidiary MI Squared Ltd had filed a legal claim in a Thai court against Marriott International and the Thai subsidiary Luxury Hotels & Resorts (Thailand) for 570,605,134 baht. The claim is linked to the JW Marriott Phuket Resort & Spa in Mai Khao, which is owned by MINT. In the statement, MINT accuses Marriott of "acting in bad faith" alleging "serious and repeated breaches of Thai law", according to ttrweekly.com.
The complaint from MINT alleges that Marriott was openly competing with the JW Marriott Phuket through its operation of competing Marriott-branded hotels in Phuket. Claims are made that the Mai Khao hotel uses its facilities to promote Marriott's other competing Marriott hotels. Another of the complaints accuses Marriott of forcing the JW Marriott Phuket to accept high volumes of low-margin business through the Marriott's loyalty program.
According to the ttrweekly.com article, the legal dispute includes allegations that Marriott "misappropriated MINT's confidential and proprietary information" to promote Marriott's competing hotels and unlawfully benefit Marriott's own interests at the expense of MINT. The JW Marriott Phuket remains under Marriott's management for now but "the operating performance has been poor".
MINT told shareholders total hotel revenue decreased from 920 million in 2013 to 876 million baht last year. Over the same period, gross operating profit fell from 409 million to 379 million baht.
(It should be noted that many of Phuket's high-end hotels have suffered a similar revenue fall due to increased competition, competitive pressures pushing room rates down and, especially over the past 12 months, a shift in tourist demographics.)
Marriott International issued a statement to ttrweekly.com following a request for comment.
"Marriott International acknowledges that a subsidiary of Minor International has initiated legal action in Thailand against Marriott and one of its Thai subsidiaries. Marriott reiterates that such claim is meritless and should be heard in confidential arbitration.
Our Thai subsidiary recently secured an interim injunction in arbitral proceedings restraining MINT's subsidiary from pursuing the action in Thailand. We subsequently agreed with MINT to suspend the Thai proceedings pending the final outcome of our ongoing arbitration. As we intend to comply with our contractual confidentiality obligations, we are unable to provide more information at this time.
We consider JW Marriott Phuket Resort & Spa has performed well compared to the market. The dispute will have no impact on operations at the hotel, which continues to offer guests with world-class service and accommodations, a beachfront location and eleven culinary options."
SOURCE: ttrweekly.com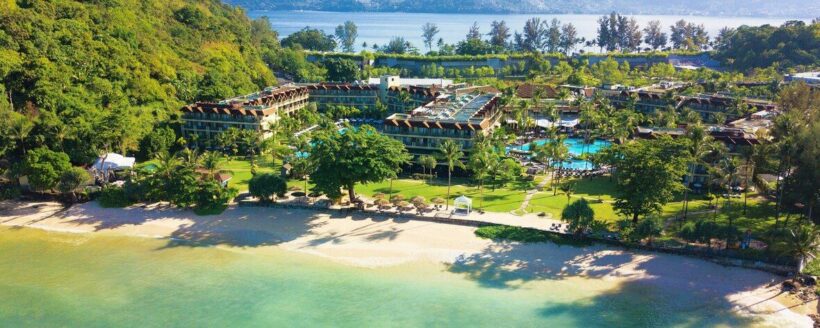 PHOTO: marriott.com
Keep in contact with The Thaiger by following our
Facebook page
.
Bangkok's vacant land owners growing fruit and vegetables to evade vacant-land tax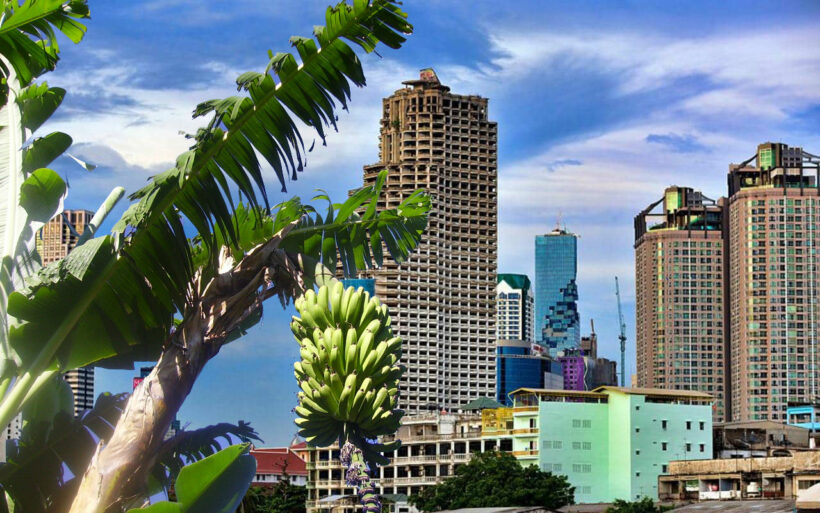 A loophole in land tax around Bangkok (actually everywhere in Thailand) is having an unexpected side effect, mostly good. Many vacant property owners in Bangkok are growing fruit and vegetables to escape the newly launched tax on their undeveloped land.
For example, Banana trees are now growing on an expensive piece of land near Naradhiwat-Rajanagarindra Road. To avoid the new Land and Building Tax Act's tax on vacant land, some landowners had decided to grow banana or lime trees on their land to pay the lower tax rate for agricultural use of the land.
The revised land and building tax act 2019 came into effect on January 1. Owners of vacant land pay a higher tax rate than those who used their land for agricultural, residential or commercial purposes. The act states that the owners of agricultural land with an appraised value up to 75 million baht must pay a tax at 0.01% of the value. From 75-100 million baht valuation, the rate is 0.03%. 100-500 million baht value the rate is 0.05%, etc… 1 billion baht-plus value, the rate it is 0.1%.
In the case of undeveloped land, the owners must pay rates from 3-6 times higher. So owners who are hanging onto their land at expensive locations are now growing grow fruit trees such as lime, banana or papaya to avoid payment of tax on vacant land.
Even along Ratchadaphisek, Rama IX and Ekamai roads in Bangkok, prime land locations, we're now seeing mini plantations of banana, mango, lime and other fruit trees.
SOURCE: The Nation
Keep in contact with The Thaiger by following our
Facebook page
.
Street food returns to the streets of Bangkok in four districts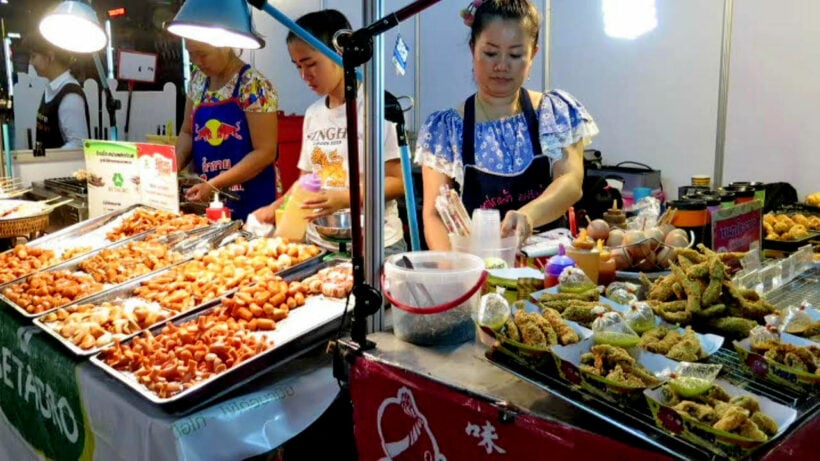 Street vendors are not to be more rigorously controlled in relation to their location and conduct. Bangkok authorities are now set to apply its new registrations to hundreds of street side food vendors in four districts of the capital.
The Bangkok Metropolitan Administration has agreed to the setup of 191 stalls. The registration process will be complete by February and before sales start in March.
Bangkok's Governor Assawin Khwanmuang announced that five areas in four districts of Bangkok have been designated as vendor zones…
• Soi Bang Khunthian 69 in Bang Khunthian district (45 stalls)
• Saleeratthawipak Road in Phaya Thai District (36 stalls)
• the area opposite Pata department store in Bang Phlat district (66 stalls)
• an area close to Central Plaza Pinklao (20 stalls)
• and an area near Tesco Lotus Pinklao in Bangkok Noi district (24 stalls)
The BMA says they are completing the drafting of regulations and criteria by next Monday and will announce the official registration date within 15 days. To be eligible for registration vendors will need to apply as a low-income earner and qualify for a state welfare card. The BMA will prepare the sites for sales to begin on March 5, according to The Nation.
Registered vendors will be prohibited from selling or renting their stalls, they must leave a 2 metre-wide passage for pedestrians and disabled people beside the stalls, the stall area will be 1 metre deep, 2 metres wide and .5 metre away from the road, and vendors will be prohibited from placing items beyond the allowed space.
SOURCE: The Nation
Keep in contact with The Thaiger by following our
Facebook page
.