Thai PM Prayut's father has died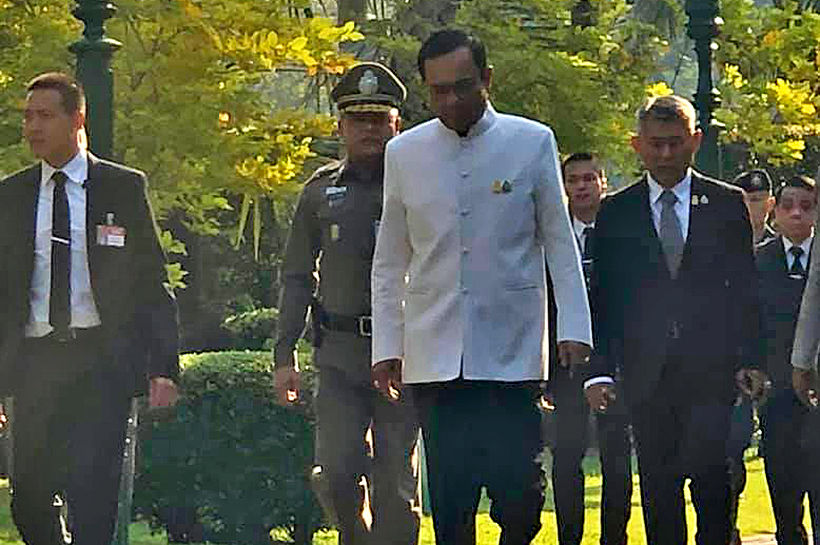 It is with great sadness that The Thaiger announces the death of Colonel Prapat Chan-o-cha, the father of Thai Prime Minister Prayut Chan-o-cha. Col. Prapat was being treated at Sriraj Hospital after a stroke. He was 97.
A source close to the family said Prapat had shown symptoms of dementia for some time. He was pronounced dead shortly after 11:20.
There will be a royally sponsored bathing rite at Wat Sommanat in Bangkok at 5pm on Wednesday. Guests are requested not to bring wreaths.
SOURCE: Bangkok Post
Keep in contact with The Thaiger by following our
Facebook page
.
"Don't be f**king nosey." Government committee meeting turns sour.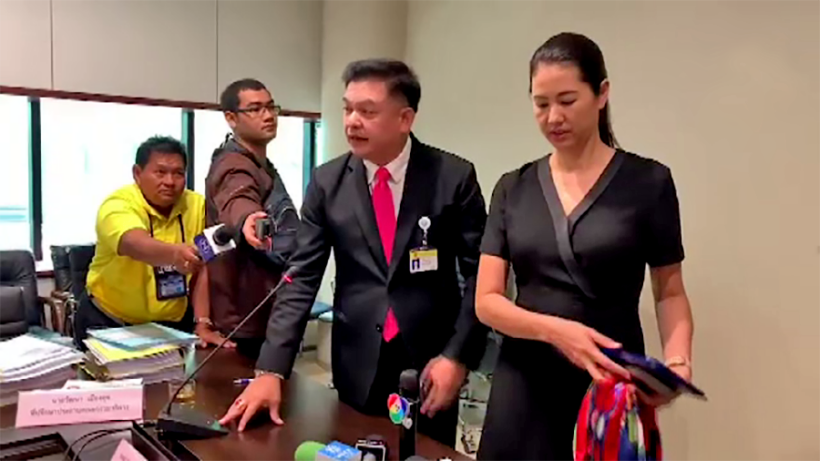 Strong language ahead…
Claws were out at a committee meeting of the House Anti-Corruption and Misconduct Committee. A heated argument started between the committee chairman, Pol Gen Seripisut Temiyavet and two of the committee members, Pareena Kraikupt and Sira Jenjakha. The nasty and noisy spat erupted when Ms. Pareena, a Palang Pracharat MP, asked Seripisut why her petition, demanding an investigation of the committee chairman on seven issues, was not included in the meeting's agenda, after it had been forwarded to the committee by the Office of the Secretary-General of the House, according to Thai PBS World.
The two firstly argued over whether a document had been signed or not. Then the two engaged in a vicious verbal exchange for about 15 minutes before Seripisut, a former national police chief, lost his cool…
"Don't be fucking nosey, talking to me like that!"
That didn't go down well and received the retort…
"Don't use that low-class language with me."
"Because you are low-class!"
Pareena reportedly demanded Seripisut withdraw the words "fucking nosey", which he refused to do.
Then Palang Pracharat MP Sira Jenjakha walked in and jumped into the fray, demanding Seripisut withdraw the swearing and nasty sleights. He questioned how a man could use such rude language speaking to a woman.
The former police chief then abruptly adjourned the meeting and instructed parliament officials to keep an audio record of the incident so he could file defamation charges against the two Palang Pracharat MPs.
Sadly we don't have access to any audio, let alone a video.
SOURCE: Thai PBS World
Keep in contact with The Thaiger by following our
Facebook page
.
Thai political leader proposes legal brothels and sex shops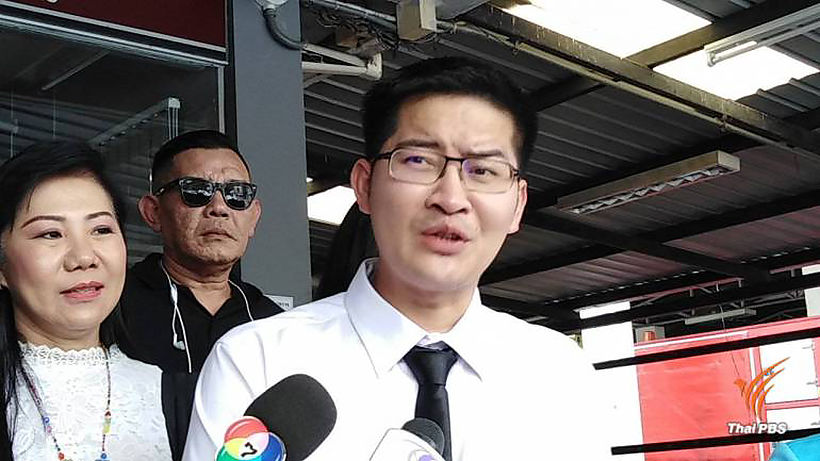 A controversial Thai MP is proposing licenced brothels and sex shops as a way of addressing the problem of sexual abuse in Thailand. Mongkolkit Suksintharanont, leader of the Thai Civilised Party and a member of the House committee studying ways to reduce rape and other sexual violations, commented in a Facebook post that he would raise the proposal with committee members at their meeting yesterday.
Explaining his logic, Mongkolkit commented that humans, by nature, are sexual creatures, and laws and cultural norms regulating sexual activity are artificial and make humans different from other animals. He says that most rapes are perpetrated by men to release sexual tension, adding that offences are committed in families, in workplaces among colleagues and even in schools among classmates, and that rapes reported to police are a fraction of those actually committed.
He claims his idea of state sanctioned brothels and sex shops follows the Swiss model, adding that it could help reduce rape and corruption among officials for turning a blind eye to Thailand's illegal sex trade.
SOURCE: Thai PBS World
Keep in contact with The Thaiger by following our
Facebook page
.
Thai PM says he wants to prevent political protests, from either side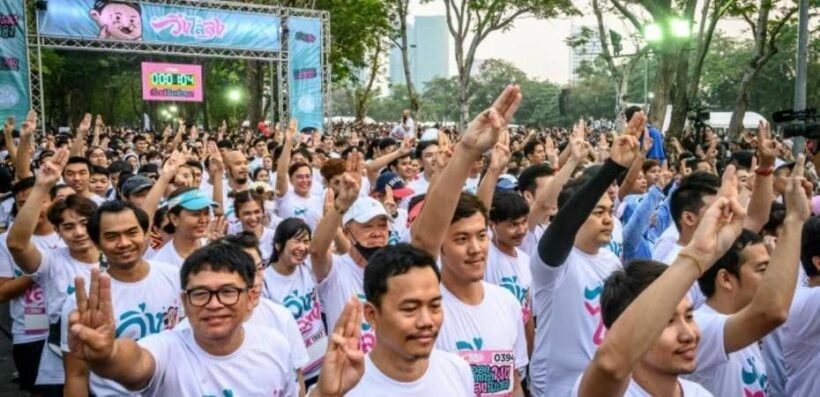 In a move that is sure to be seen as a bid to stifle opposition gatherings, protests and debate, the Thai PM Prayut Chan-o-cha is voicing concern that opposition-organised political rallies, as well as those of his supporters. will "lead to fresh conflicts". The PM told reporters yesterday that "…he has instructed security authorities to find ways to prevent such activities in the future".
Gen Prayut told reporters that he doesn't want to see divisions among the public.
"People should not be divided according to the group they belong to or along the lines of old and new generations. This will not benefit the country whatsoever. We must find ways to cooperate," the prime minister was reported as saying in the Bangkok Post.
"No matter who wants to support or oust me, I don't want anything that will lead to violence to happen again."
Deputy PM Prawit Wongsuwon has also said he disapproves of a planned anti-Prayut run in Chiang Mai on February 2. He says the event would "only deepen social divisions".
Meanwhile, Tanawat Wongchai, the organiser of the "Wing Lai Lung" (Run to Oust the Uncle) held in the Chatuchak area last Sunday, maintained the Chiang Mai event would go ahead, despite the threats from the PM. An event, to show support for Prayut and the Government, called "Dern Cheer Lung" (Walk in Support of Uncle), was also held at Lumpini Park in central Bangkok on Sunday.
Complimentary anti-government events for "Wing Lai Lung" were also held in other provinces – Buri Ram, Phayao, Chiang Mai, Nakhon Ratchasima and Nakhon Pathom. Metropolitan Police confirmed that 14,178 people participated in the Bangkok "Run Against Dictatorship" event. Various police estimates from the other provinces indicate and addition 2,500 people joined from provinces outside Bangkok.
A Future Forward Party MP, spokesman of the House committee on law, justice and human rights, and anti-government activist, Rangsiman Rome, claimed that some participants in the last Sunday's anti-Prayut event in Buri Ram were summonsed by police to "acknowledge charges for violating the public assembly law".
Pol Col Pramote Uthakit, from the Nakhon Phanom police station, told reporters that rally organisers "failed to seek permission in advance to hold the activity from police".
SOURCE: Bangkok Post
Keep in contact with The Thaiger by following our
Facebook page
.