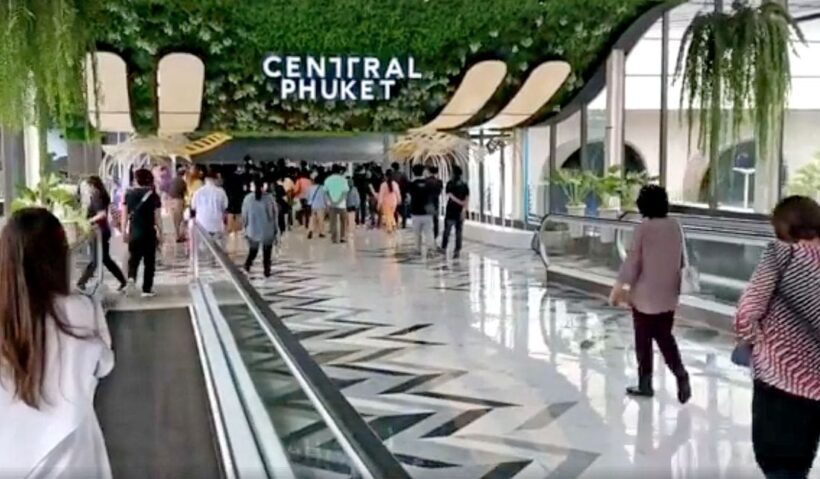 10.40am Monday, September 10, 2018.
The new, highly-anticipated (by locals) Central Foresta opens it doors for the first time. Opposite the 'old' Central Festival, located at the Darasamuth Intersection, the new Central Floresta creates a 'central' shopping destination for the island to match anything in Thailand.
The new Central Floresta combines the highest-end luxury brands with Peranakan-themed food halls, floating markets, plenty of 'meeting places' and shops, shops and more shops. The shop really has plenty of Thai personality and will feature three Thai-themed adventure parks, opening sometime at the start of 2019, including an indoor aquarium (fish are currently being auditioned).
You can access the new Floresta from the send floor of Central Festival through, what used to be, the second floor of the Central Department store. Of course there's plenty of parking (4,000 new spots for cars and 4,900 for motorbikes) so you can just drive in and enter the new store directly.
Watch the video of the opening HERE.
https://web.facebook.com/thethaigernews/videos/241233109898685/