Thailand's job market – popular job sectors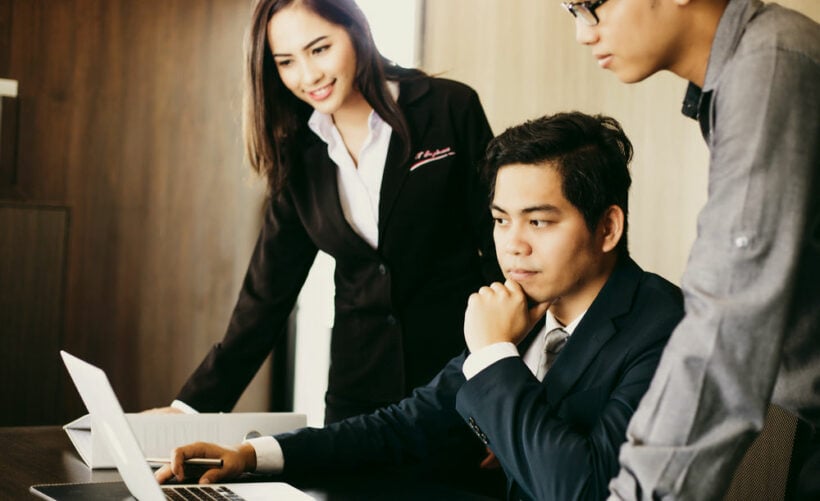 by Cita Catellya
A new report on the most popular job in Thailand shows how the country's job market is evolving. In this digital age, it may come as no surprise that IT roles are now one of the most popular job areas. Everyone is moving to a digital outlet, and companies continue to implement technology in the workplace to be able to compete. As a result, there is a spike in demand for highly-skilled tech workers in 2019.
However, the most sought-after jobs in Thailand are a mix of tech and non-tech. Sales jobs are one of the non-tech jobs that have made the list. In fact, sales jobs are ranked as the most popular job area in the country.
The Top 5 most popular jobs in Thailand include:
1. Sales
2. Engineering
3. IT
4. Accounting
5. Administrative
"We work with all companies from big recruiters to small businesses across Thailand, and yet 70% of the available positions we get are from those five industries. Sales positions in Thailand is by far the most common and occupies 20% of our job base," said Sapir Matmon of JobCute, a Thailand job portal that allows candidates to find the right job by using the site's matching jobs and search engine system.
She also says there are many enthusiastic candidates that will be happy to work in the sales industry. On the other hand, employers are struggling to fill IT position as there are not as many applicants. Sapir explains:
"57% of all applications we get are for those five leading industries, while there are more applications than jobs in the sales industry, the IT industry is suffering from a lack of applications. To all the job seekers who are looking for a new career path, I would recommend looking at this industry."
Whether you are thinking about a career change or have recently graduated, it is only natural to consider one of these popular jobs, especially the ones that are in demand such as IT roles. We asked Sapir how workers can take advantage of these in demand growth areas:
"Taking into consideration all types/levels of jobs, most employers prefer talent and experience over education. 62% of all our job positions do not require any level of education. 13% of all our job positions require high school education, 21% requires a Degree level of education and only 4% is looking for the highest level of education (Master/Doctorate). Knowledge and skills can be gained through short courses and experience, the job market in Thailand is developing and we get a clear picture of this through the job vacancies that are been listed with us."
Although you may not have the right education for roles, as long as you are eager to learn, able to continuously adapt, and have a positive attitude, you will be successful in today's ever-changing job market. Experience and skills are more essential than education and to gain certain skills, you can take specialised training.
Furthermore, according to Paul Trayman, co-founder of Faz Waz, having the right attitude and personality are also important. He explains:
"After so many years in recruitment, screening, interviewing and hiring 100's of people, I came to realise that sometimes not listening to our gut and hiring quickly out of need versus finding the right person and fit can cost us in time and money. Today, we are looking for driven and ambitious employees, with good enthusiasm and some kind of passion. Experience and skills get you in the door; attitude and personality will get you the job."
As much as you think your education and job history is vital to get hired, a positive attitude may be the most important factor. While previous work experience and skills may qualify you for specific job roles, employers are always seeking driven and optimistic candidates. A positive attitude contributes to your success since it translates to better performance. It can also build leadership skills, which is the skill required in most jobs.
Depending on your interests, there are many areas that you can work in if you have the right skills and attitude. You do not even have to pick one of these popular roles exactly if none of them interest you. You can find other areas of IT, engineering, or sales that are more suitable to you and that are still linked to the overall industry growth. For example, if your skills and experience are in recruiting, you can help hire professionals for those in-demand jobs.
Finally, after you decide which career path you want to pursue, start your job search immediately on the Jobcute website (in Thai and English)
Keep in contact with The Thaiger by following our
Facebook page
.


Are you considering a medical procedure abroad? With Thaiger Medical you can research hospitals and doctors, choose a destination in Thailand or abroad, and book an appointment today.

Do you need help with your business? Are you searching for a new job? Or an employer looking to hire? Try JobCute today.

Read more headlines, reports & breaking news in Thailand. Or catch up on your Thailand news.

Executives at Thai Airways asked to take pay cut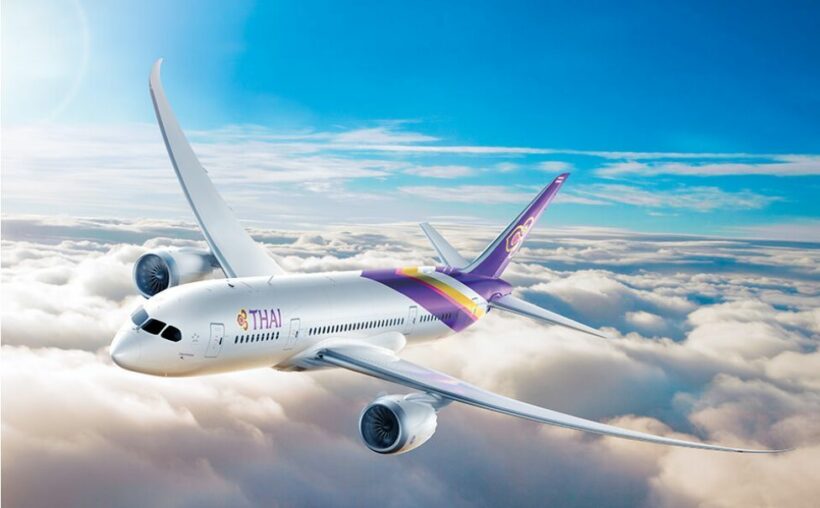 PHOTO: Thai Airways and Thai PBS World
"An unnamed source in the Transport Ministry says the airline's financial predicament is very serious and puts it at risk of bankruptcy."
The country's national flag carrier, Thai Airways, could be in deep financial trouble and may need to delay repaying its debt or seek new loans.
Thai PBS World reports tat the airline's president Sumet Damrongchaitham says he has asked senior executives at the airline to voluntarily reduce their meeting allowances and salary in order to help the airline survive this latest challenge.
Mr Sumet includes his own remuneration in the proposed cuts.
"This is just one of the measures to cut costs so that THAI will be able to compete in the aviation industry. The spirit of the board and executives will inspire others in our organisation to realise that it is high time that we join forces in all ways to survive this crisis. Whatever can be sacrificed must be sacrificed."
Mr Sumet also reassured staff that the cuts would be applied to management only and would not affect the quality of Thai Airways' services.
An unnamed source in the Transport Ministry says the airline's financial predicament is very serious and puts it at risk of bankruptcy. The source puts Thai Airways' total debt at around 245 billion baht.
Purchasing a new fleet of planes, worth an estimated 156 billion baht, would make it the world's most indebted airline, should permission for the purchase be granted.
SOURCE: Thai PBS World
Keep in contact with The Thaiger by following our
Facebook page
.
Growth of Thai economy lowest in nearly five years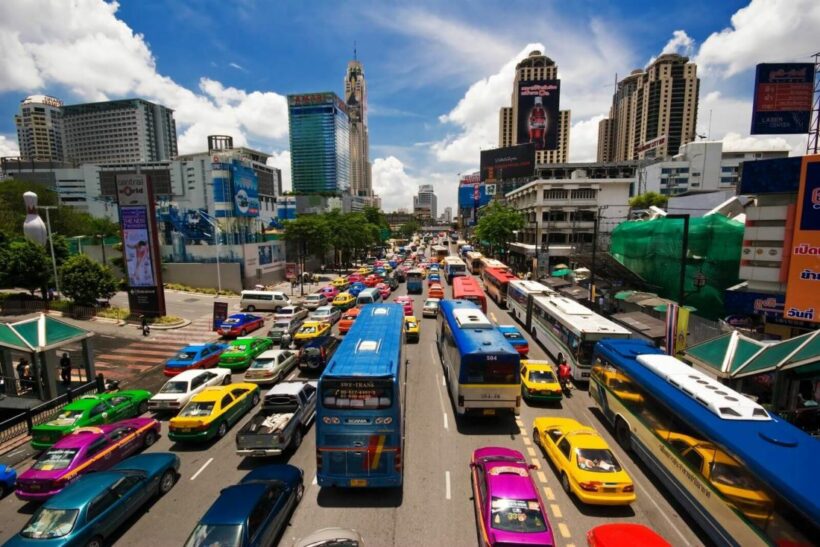 PHOTO: Supply Chain Asia
The Thai economy registered growth of just 2.3% in the second quarter of 2019, compared with 2.8% in the first quarter. This is the lowest rate of growth in 19 quarters, according to Tossaporn Sirisamphan, secretary-general of Thailand's economic think-tank, the National Economic and Social Development Board.
Tossaporn warns that although the situation is not yet critical, the government must act quickly to prevent a further economic slump.
Thai PBS World reports that, reacting to an economic stimulus package of over 300 billion baht approved last week, he insists exports must expand by at least 3% during the second half of 2019, while tourism numbers must exceed 20 million, or tourism revenue must generate 2.4 trillion baht.
He also calls for private investment to increase by at least 2.9% in the last two quarters of the year, if the economic slowdown is to be reversed.
Mr Tossaporn points the finger at global economic uncertainty, including the US-China trade war, and Thailand's own political situation, as contributing to the instability. He also voices concern about the devaluation of both the Chinese and South Korean currencies, coupled with bearish stock markets worldwide.
Not wanting to be the voice of total doom and gloom, he says he's hopeful the economy will recover during the last two quarters of 2019.
SOURCE: Thai PBS World
Keep in contact with The Thaiger by following our
Facebook page
.
"Government stimulus package for Thai economy is unsustainable"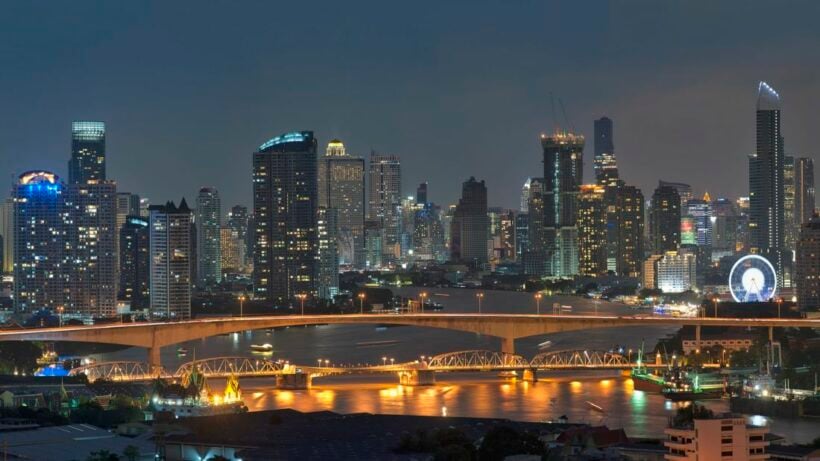 PHOTO: Wikipedia
Anusorn Tamajai, an economist from Rangsit University, says he expects the proposed package to make little difference and has declared it unsustainable.
The package, which should be approved this week, is worth 370 billion baht and includes cash handouts for farmers and low-income earners, grants for children, incentives for domestic travelers, and tax incentives for small businesses.
It's hoped to stimulate the economy by 3%, in the wake of domestic uncertainty and the ongoing US-China trade war. Last week, the Finance Minister said the aim of the package was to prevent growth sliding below 3% in 2019.
However, economist Anusorn Tamajai has his doubts.
"Short-term spending as part of populist policies will not help much, as the Thai economy is monopolised by big business."
He adds that most spending by low-income groups will end up as revenue for large businesses. However, he agrees with the plan to reduce the tax burden for small and medium-sized enterprises, which could lead to more private investment.
The government plans to offer generous tax reductions for those who import machinery to upgrade their production with a five-year depreciation allowance. The state-run Government Savings Bank and Krung Thai Bank will also provide combined soft loans worth about 100 billion baht.
The government also plans to direct a number of other state-run banks to provide soft loans to farmers and lower income groups, which Anusorn warns may not be sustainable as its effectiveness relies on public confidence in the future.
Thai governments often resort to state-run bank lending, quasi-fiscal measures that usually increase the burden for banks but translate into a burden for tax payers later.
SOURCE: The Nation
Keep in contact with The Thaiger by following our
Facebook page
.