Thailand's job market – popular job sectors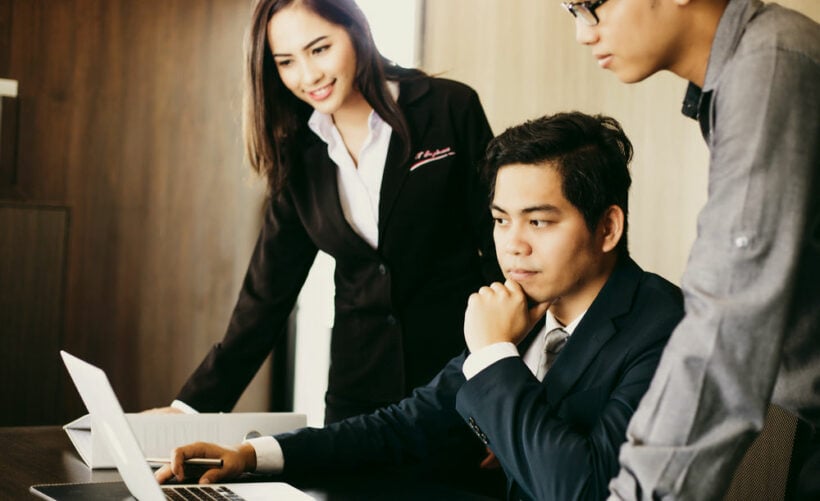 by Cita Catellya
A new report on the most popular job in Thailand shows how the country's job market is evolving. In this digital age, it may come as no surprise that IT roles are now one of the most popular job areas. Everyone is moving to a digital outlet, and companies continue to implement technology in the workplace to be able to compete. As a result, there is a spike in demand for highly-skilled tech workers in 2019.
However, the most sought-after jobs in Thailand are a mix of tech and non-tech. Sales jobs are one of the non-tech jobs that have made the list. In fact, sales jobs are ranked as the most popular job area in the country.
The Top 5 most popular jobs in Thailand include:
1. Sales
2. Engineering
3. IT
4. Accounting
5. Administrative
"We work with all companies from big recruiters to small businesses across Thailand, and yet 70% of the available positions we get are from those five industries. Sales positions in Thailand is by far the most common and occupies 20% of our job base," said Sapir Matmon of JobCute, a Thailand job portal that allows candidates to find the right job by using the site's matching jobs and search engine system.
She also says there are many enthusiastic candidates that will be happy to work in the sales industry. On the other hand, employers are struggling to fill IT position as there are not as many applicants. Sapir explains:
"57% of all applications we get are for those five leading industries, while there are more applications than jobs in the sales industry, the IT industry is suffering from a lack of applications. To all the job seekers who are looking for a new career path, I would recommend looking at this industry."
Whether you are thinking about a career change or have recently graduated, it is only natural to consider one of these popular jobs, especially the ones that are in demand such as IT roles. We asked Sapir how workers can take advantage of these in demand growth areas:
"Taking into consideration all types/levels of jobs, most employers prefer talent and experience over education. 62% of all our job positions do not require any level of education. 13% of all our job positions require high school education, 21% requires a Degree level of education and only 4% is looking for the highest level of education (Master/Doctorate). Knowledge and skills can be gained through short courses and experience, the job market in Thailand is developing and we get a clear picture of this through the job vacancies that are been listed with us."
Although you may not have the right education for roles, as long as you are eager to learn, able to continuously adapt, and have a positive attitude, you will be successful in today's ever-changing job market. Experience and skills are more essential than education and to gain certain skills, you can take specialised training.
Furthermore, according to Paul Trayman, co-founder of Faz Waz, having the right attitude and personality are also important. He explains:
"After so many years in recruitment, screening, interviewing and hiring 100's of people, I came to realise that sometimes not listening to our gut and hiring quickly out of need versus finding the right person and fit can cost us in time and money. Today, we are looking for driven and ambitious employees, with good enthusiasm and some kind of passion. Experience and skills get you in the door; attitude and personality will get you the job."
As much as you think your education and job history is vital to get hired, a positive attitude may be the most important factor. While previous work experience and skills may qualify you for specific job roles, employers are always seeking driven and optimistic candidates. A positive attitude contributes to your success since it translates to better performance. It can also build leadership skills, which is the skill required in most jobs.
Depending on your interests, there are many areas that you can work in if you have the right skills and attitude. You do not even have to pick one of these popular roles exactly if none of them interest you. You can find other areas of IT, engineering, or sales that are more suitable to you and that are still linked to the overall industry growth. For example, if your skills and experience are in recruiting, you can help hire professionals for those in-demand jobs.
Finally, after you decide which career path you want to pursue, start your job search immediately on the Jobcute website (in Thai and English)
Keep in contact with The Thaiger by following our
Facebook page
.
AOT considering joint venture with Thai Airways to keep services running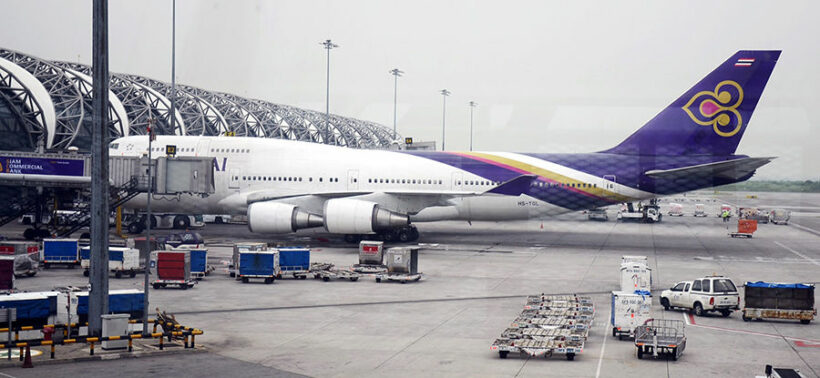 The company that runs 6 of Thailand's airports says it wants to work with Thai Airways to ensure airport services can continue while the national carrier goes through a rehabilitation process. Airports of Thailand president Nitinai Sirismatthakarn says the AOT board is in talks about a joint venture with the troubled airline to protect operations such as cargo, maintenance, repairs, and ground services at Bangkok's Suvarnabhumi Airport.
"The running of these three units cannot be disrupted, because that would affect the operations of Suvarnabhumi Airport."
All Thai Airways flights have been grounded since June, with the ailing national carrier embarking on a rehabilitation process. Nitinai says once that process is complete, AOT is willing to let Thai Airways buy back its shares in airport services. A court hearing on August 17 will determine if the airline's rehabilitation plan can go ahead without opposition. At that point, both parties can enter joint venture talks.
Nation Thailand reports that Thai Airways owes AOT around 3 billion baht. It's understood 2 billion of that is owed to technicians at Bangkok's Don Mueang airport and has been an ongoing source of disagreement between both companies. Nitinai says his priority right now is not the recovery of this debt, but rather ensuring airport services can continue to run smoothly.
It's understood that one suggestion in the airline's rehabilitation plan is to separate business units such as mechanics, catering, products and mailing, to invite private investments for each group.
SOURCE: Nation Thailand
Keep in contact with The Thaiger by following our
Facebook page
.
UK's Kew Green Hotels launches 7 properties in Bangkok

Despite a quickly changing business environment for the world hospitality industry, some companies are accelerating expansion plans in anticipation of the eventual recovery.
Kew Green Hotels, one of the UK's leading hotel management companies with over 55 hotels in its portfolio, has now announced plans to expand into the south east Asian market through a joint venture with Siamese Asset. The new entity, Siamese and Kew Green Management Company Thailand, are launching 7 properties in Bangkok, 4 under the Wyndham Hotels & Resorts brand. Alongside the launch of these 7 properties, Kew Green Hotels will also be launching a Commercial Hub for south east Asia to support the region, based in Bangkok.
Siamese and Kew Green Management Company Thailand will launch 4 hotel and branded residences in the heart of Bangkok next year…
The Wyndham Queen Convention Centre, Wyndham Garden Sukhumvit 42, Ramada Plaza by Wyndham Sukhumvit 48 and Ramada by Wyndham Sukhumvit 87, with an additional three properties in the pipeline. Guests staying at each of the Wyndham Hotels & Resorts will have access to Wyndham Rewards, the global hotel loyalty rewards program.
Kew Green Hotels set themselves apart by "combining years of experience with innovative ideas to deliver outstanding hotel services and by delivering exceptional returns for hotel owners. Combining market-leading technology with expert talent, the Commercial Hub will integrate proactive and reactive sales, marketing, analytics and revenue management, to support their increasing hotel portfolio in the region, providing a consolidated approach to deliver growth".
Chris Dexter, CEO of Kew Green Hotels, says they look forward to delivering "world-renowned Thai hospitality in these seven properties, supported by our state-of-the-art commercial hub".
"As a growing company, this milestone reflects Kew Green Hotels' broadening expertise in the international hotel market and reputation for operational excellence, strong commercial awareness and industry leading profit delivery."
The Wyndham Queen Convention Centre Hotel & Residences, with 120 rooms and suites, is conveniently located just 50m from Queen Sirikit National Convention Centre MRT station, yet close to the greenery of Benjakitti and Lumpini parks. The hotel and residences offer panoramic views of the city, the bustling Port of Bangkok and outstanding surroundings. Amenities include rooftop gardens, a sky lounge, infinity pool, restaurant, executive lounge and an expansive fitness room, all with spectacular panoramic cityscape views. The hotel is just five minutes from contemporary shopping centres within the vibrant Central Business District of Bangkok.
Wyndham Garden Sukhumvit 42 sits in the heart of Ekkamai, known for its lively collection of popular cafés, bars and restaurants and just 300m from Ekkamai BTS station and five minutes from the Ramindra-Art-Narong Expressway. The hotel offers 120 rooms with city views, a roof-top garden, a restaurant, a Kafeology coffee bar on the terrace, swimming pool, spa and gym.
Ramada Plaza by Wyndham Sukhumvit 48 offers 100 rooms together with a sky bar, restaurant, bar lounge and spa with far reaching views across the city plus a swimming pool and gardens. The hotel is less than 10 minutes' walk from Phra Khanong BTS station with easy connectivity to world-class shopping, dining and nightlife.
Ramada by Wyndham Sukhumvit 87 is located between BTS Bang Chak and BTS Onnut at 430m and 550m respectively, with convenient access to shopping malls and entertainment in the Ekkamai area. With 85 rooms, the hotel offers a dedicated yoga room and roof-top gardens, a swimming pool, garden and Kafeology coffee bar.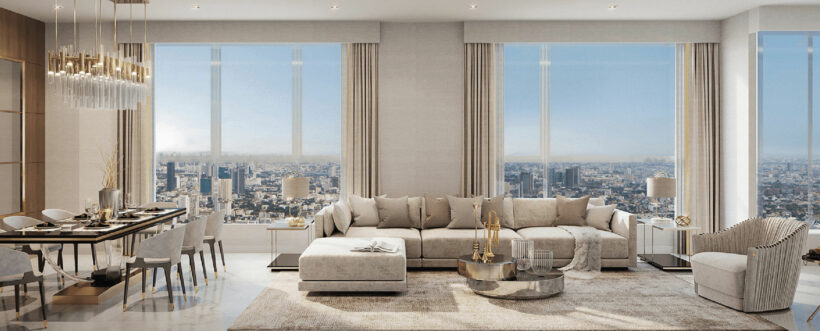 Keep in contact with The Thaiger by following our
Facebook page
.
Thailand producing over 4 million face masks a day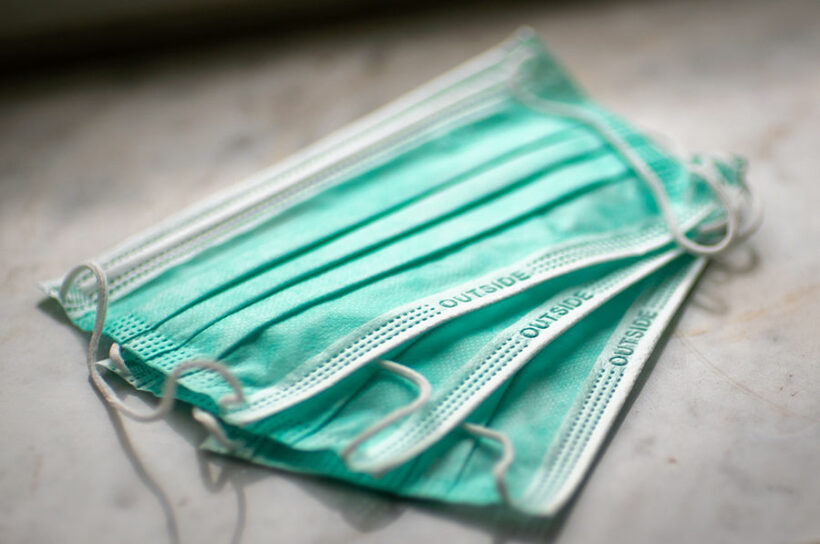 An increase in production facilities means Thailand is now producing 4.2 million face masks a day, leading to a growing surplus. A report in Nation Thailand says Internal Trade Director Vichai Pochanakit says producers in China are once again exporting the raw materials needed for mask production.
The Thai government is now looking at ways to manage a daily surplus of more than 1 million face masks. It currently purchases 3 million masks a day from 16 factories. Of these, the Public Health Ministry takes 1.8 million and is now understood to have amassed more than a month's supply. The Interior Ministry gets 1.2 million masks a day, with officials now in talks to distribute extra masks to organisations that may need them, such as airlines.
Officials have also decided to extend Thailand's ban on the export of masks until at least February 2021. An exception is being made for certain categories of masks, including those produced under Board of Investment tax incentives specifically for the export market, those that filter out chemical particles, and masks exported to embassies in foreign countries.
SOURCE: Nation Thailand
Keep in contact with The Thaiger by following our
Facebook page
.