Thailand planning land and rail passageway, bypassing congested Strait of Malacca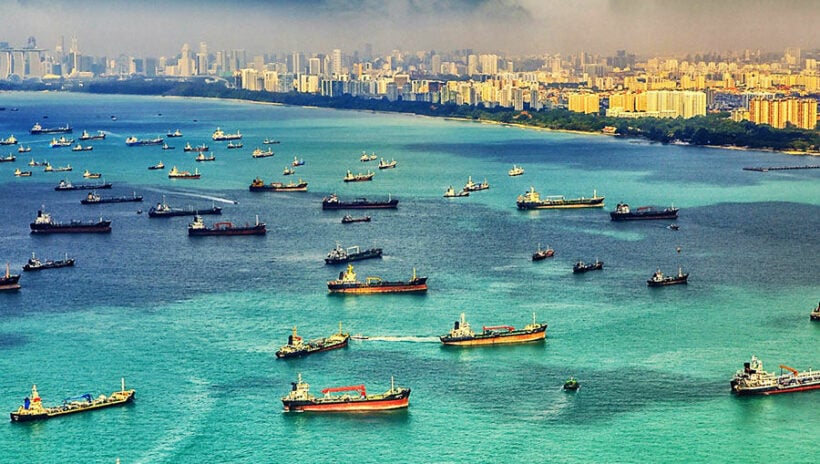 Thailand hopes to shorten shipping time by bypassing the busy Strait of Malacca with a 100 kilometre highway and railway passageway. Discussions are underway to construct 2 deep seaports on both sides of the country's southern coast, which would be linked via rail and highway.
The latest proposal replaces the Kra Canal plan, which was talked about for decades. That plan would have seen a canal crossing the skinniest point of the country, through the Isthmus of Kra just south of Phuket and Krabi, chopping around 1,200 kilometres off the shipping journey. However, it has now been dropped on environmental grounds.
The new project is expected to reduce shipping time by 2 days by bypassing the Strait of Malacca, which runs along Peninsular Malaysia's south-west coast, before curving east past Singapore. The passageway is notoriously congested, as well as being susceptible to piracy. According to a report in the South China Morning Post, incidents of piracy increased from 8 in 2018 to 30 last year.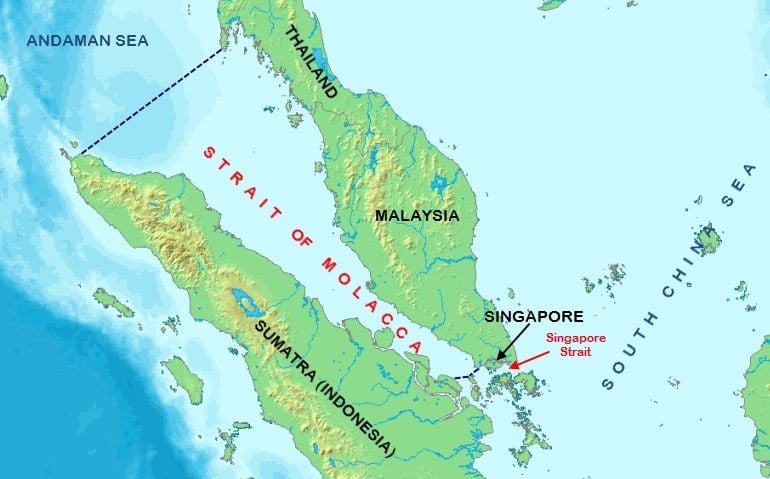 PHOTO: Encyclopedia of Earth
Currently, around a quarter of globally traded goods use the Strait of Malacca, with Thailand's Transport Minister, Saksiam Chidchob, saying an alternative route is now a necessity.
"The Strait has become quite congested. Using an alternative route through Thailand would cut shipping time by more than 2 days, which is very valuable for businesses."
The alternative route would see a 100 kilometre highway and rail passageway linking 2 seaports on either side of Thailand's southern coast. It's understood the government has set 75 million baht aside for a study into the building of the seaports, along with a further 90 million baht to look into the feasibility of highway and rail connections between the two.
If the project went ahead it would be a major blow to Singapore which has built its fortune on being the south east Asian shipping and trading hub at the turning point at the bottom of the Mallaca Strait.
SOURCE: South China Morning Post
📱 Download our app on Android or iOS for instant updates on your mobile
📧 Subscribe to our daily email newsletter
👍 Like/Follow us on Facebook
🔔 Subscribe to or Join our YouTube channel for daily video updates
Malaysia joins calls to hold emergency ASEAN summit over Myanmar political situation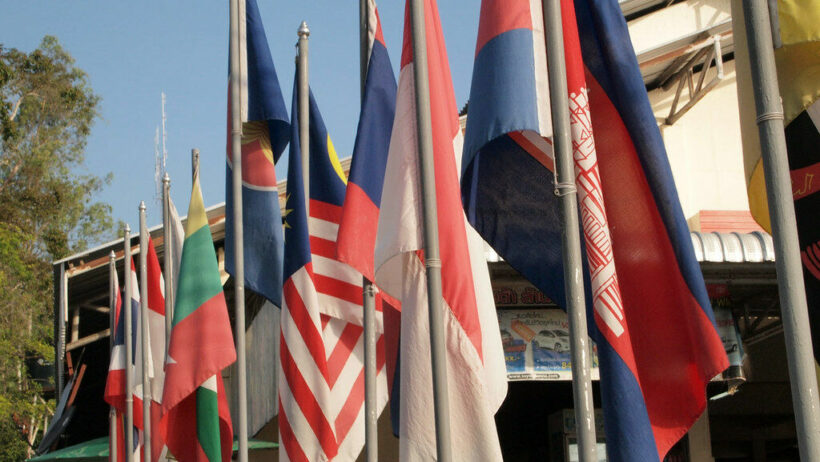 Malaysia is joining calls to hold an emergency ASEAN summit to discuss the political turmoil in its neighbouring country of Myanmar. Malaysian PM Muhyiddin Yassin says he supports Indonesia's president who originally proposed the emergency meeting.
Muhyiddin says the continued use of lethal violence against unarmed civilians was unacceptable, and urged Myanmar's military leadership "to change its course and choose a path towards peaceful solutions."
"There is no question about it, the use of live ammunition against peaceful protests is unacceptable. This deplorable situation must stop immediately."
"We in Malaysia, and the larger ASEAN community, cannot afford to see our brotherly nation of Myanmar become so destabilised at the hands of a selected few, who seek to promote their own vested interests."
Since the coup, Indonesia has led efforts within ASEAN to seek a peaceful solution to the crisis. Its president called for democracy to be restored and violence to be halted, joining other nations in condemning the military-led violence against anti-coup protesters.
"I will immediately call the Sultan of Brunei Darussalam as head of ASEAN to as soon as possible hold a high-level ASEAN meeting to discuss the crisis in Myanmar."
ASEAN members discussed the political situation in Myanmar earlier this month, with the Thai Foreign Ministry now joining the growing list of countries to pressure the military to hold talks with political dissidents to end the conflict. But, Thailand still hasn't outright condemned the coup. Many say Thailand may be wanting to get more involved as it prepares to see an influx of Myanmar nationals fleeing to Thailand to escape the increasing violence in their home country.
Just recently, the military coup leader in Myanmar made statements that indicated the military was okay with pending sanctions from the international community, implying that the government was willing to be isolated from the world.
Myanmar's most powerful Buddhist group has also criticised the military's use of violence and has appeared to break from historically aligning itself with the government. The group says it will stop activities in an apparent move to protest the political situation.
The United Nations has also criticised the violence against anti-coup protesters in Myanmar, citing women and children are among the victims killed as increasing concerns of civilian casualties mount.
SOURCE: Bangkok Post
📱 Download our app on Android or iOS for instant updates on your mobile
📧 Subscribe to our daily email newsletter
👍 Like/Follow us on Facebook
🔔 Subscribe to or Join our YouTube channel for daily video updates
Thailand calls on Myanmar military to release detainees and to de-escalate the situation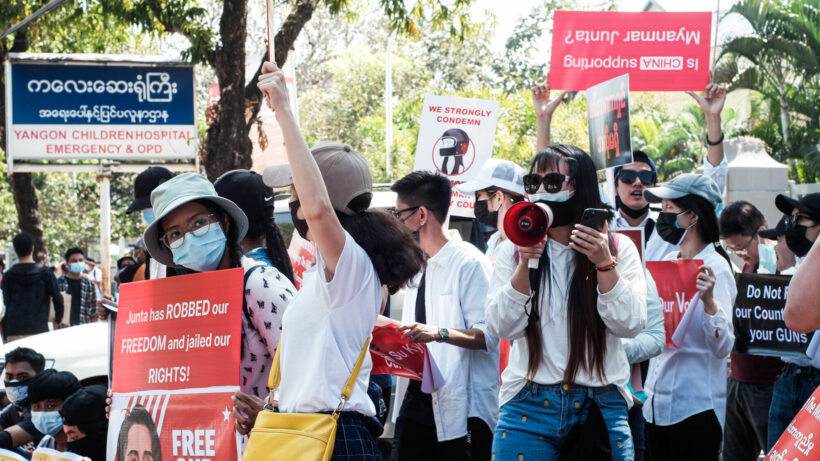 Thailand is urging Myanmar to release everyone who was detained by the military following last month's coup. Thailand's Ministry of Foreign Affairs released a statement today calling on a de-escalation of the country's situation where many have been injured and even killed in protests.
"As a neighbor, sharing a long common border, and with the Myanmar and Thai peoples having close interactions in many aspects, Thailand continues to follow developments in Myanmar with much concern. As with other countries, we are saddened by the loss of lives and the sufferings of the people of Myanmar due to escalating violence in the country.
We call for de-escalation of the situation and release of detainees. We also urge all parties concerned to seek a peaceful solution for Myanmar and its people through dialogue via any constructive channels."
Thailand has been preparing temporary facilities, in areas bordering Myanmar, to help Burmese citizens who are leaving Myanmar to escape the crackdown from the military and police following the recent takeover.
Recently, there have been trilateral talks held between the foreign affairs ministers of Thailand and Indonesia with a senior Myanmar military official.
SOURCES: Thai PBS World| Ministry of Foreign Affairs
📱 Download our app on Android or iOS for instant updates on your mobile
📧 Subscribe to our daily email newsletter
👍 Like/Follow us on Facebook
🔔 Subscribe to or Join our YouTube channel for daily video updates
Britain to apply for membership with Asia Pacific free trading bloc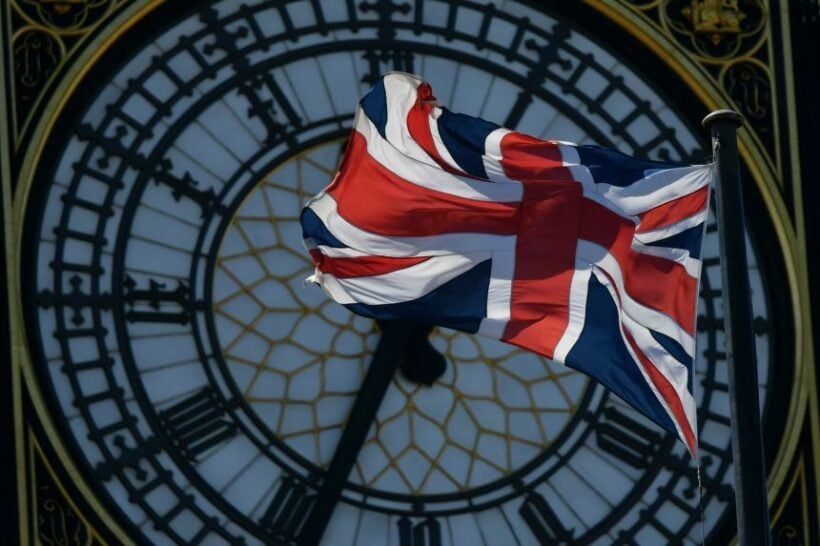 In the wake of Britain's Brexit and separation from the EU trading bloc, the UK is now applying to become part of the free trade bloc made up of 11 Asia and Pacific nations. The Comprehensive and Progressive Agreement for Trans-Pacific Partnership also includes Australia, Canada, Japan and New Zealand, a potential market population of around 500 million. The countries generate more than 13% of the world's income.
The request will be made formally tomorrow by the UK International Trade Secretary. Negotiations are expected to start in March and continue during the northern hemisphere Spring.
There would also be the potential for faster and cheaper visas for business people travelling between participating nations.
The Comprehensive and Progressive Agreement for Trans-Pacific Partnership was formed in 2018 and includes, in alphabetical order, Australia, Brunei, Canada, Chile, Japan, Malaysia, Mexico, New Zealand, Peru, Singapore and Vietnam. Former US President Donald Trump pulled his country out of the free trade bloc back in 2016.
The UK hopes the deal will reduce trade tariffs between the member countries. It includes a promise to eliminate or reduce 95% of import charges – although some of these charges are kept to protect some home-made products, for example Japan's rice and Canada's dairy industry.
In return, countries co-operate on trade regulations, quality controls and food standards. Member countries can negotiate separate trade deals as well within the bloc. The UK is the first non-founding country of the CPATTP to apply for membership and, if accepted, will be the bloc's second biggest economy after Japan.
But the International Trade Secretary warns that the short-terms gains for UK households and business will be limited. The UK already has trade deals with 7 of the 11 countries. The reality is that CPTPP nations account for less than 10% of UK exports, a fraction of what it was doing with the EU.
But commentators say that the real advantages could emerge in the future, particular if the US joins, as President Biden has hinted. That would allow a back door deal for trade with the US without necessarily having an individual trade deal with the US.
In total, CPTPP nations accounted for 8.4% of UK exports in 2019.
The Regional Comprehensive Economic Partnership, or RCEP was hammered out late last year and is a free trade agreement between the Asia-Pacific nations of Australia, Brunei, Cambodia, China, Indonesia, Japan, Laos, Malaysia, Myanmar, New Zealand, the Philippines, Singapore, South Korea, Thailand, and Vietnam.
The 15 member countries account for about 30% of the world's population (2.2 billion people) and 30% of global GDP as of 2020, making it the biggest trade bloc in history.
Unifying the preexisting bilateral agreements between the 10 member ASEAN and 5 of its major trade partners, the RCEP was signed on 15 November 2020 at a virtual ASEAN Summit hosted by Vietnam.
With the US locked out of RCEP and currently not part of CPATPP, plus its ongoing trade war with China, the US economy is waging an expensive gamble with its isolationist trade policies.
📱 Download our app on Android or iOS for instant updates on your mobile
📧 Subscribe to our daily email newsletter
👍 Like/Follow us on Facebook
🔔 Subscribe to or Join our YouTube channel for daily video updates